Asked what he can bring to the table, Rajeev Jain points to his ability to develop a growth-oriented strategy with a solid long-term vision to go with it. The CEO Magazine had a chat with Rajeev about his proven track record, how he got to where he is now, as well as how he will reach his ambitious target of doubling KSB's sales by the year 2020. "With all the success we've had in South East Asia, it helped the German board to re-examine the Indian market," he says. "It was quite flat. While our profits were good, our market share wasn't increasing."
The CEO Magazine: You've been at KSB for more than 21 years. What opportunities did you see for yourself all those years ago?
Rajeev: It's been a great journey so far. I would say just trying to be independent, away from home, and working for a German multinational company that matched my mechanical engineering background – it all fit together well.
After completing my academic studies in Mechanical Engineering, Business Management and International Trade, I started my professional career in 1985 with the projects department of KSB.
Since then, I have held roles as Managing Director of KSB Indonesia and Singapore, and as the Regional Executive Officer of KSB South East Asia. I have also handled various roles in projects, sales, product management, exports, and marketing in both India and Asia–Pacific.
How did the India position arise?
My career has been mainly in sales and marketing. When I was the Marketing Manager for Asia–Pacific, the then-regional president in Singapore asked me one day, 'What do you think about the company's position in countries in this region?'.
I mentioned that despite a high population and opportunities for growth in the
Asia–Pacific, the KSB business was going nowhere, or perhaps it was very conservative and a lot more could be done.
He simply said, 'Okay'. So, due to my success as Managing Director of KSB Indonesia, management style, Indian background, and my predecessor retiring, the Board of Management in Germany considered me the best incumbent to drive Indian operations following that conversation.
What are the major goals KSB has set out for you?
The vision I have carved for myself is not only to consolidate and safeguard the existing strong financial position of the company, but also to steer, propel and fast-track the growth of KSB's business in India. I also see sustained profits in the near future and KSB as an undisputed leader in all our major markets.
We have a road map for 2020 where our target is to double our turnover from 2016. If you look at our business, we have three sales channels. First, we have the general business, through our dealers and original equipment manufacturers.
Second, comes the project business, which is mainly in the energy, power, and oil and gas sectors where we have a strong presence. Finally, there is the installed base and aftermarket business.
In India, the project business is very unpredictable. You could have good business for a while, but then no projects for the next six to nine months. But nothing stops us from growing. Therefore, our mainstay for growth would be in the general, installed and aftermarket businesses.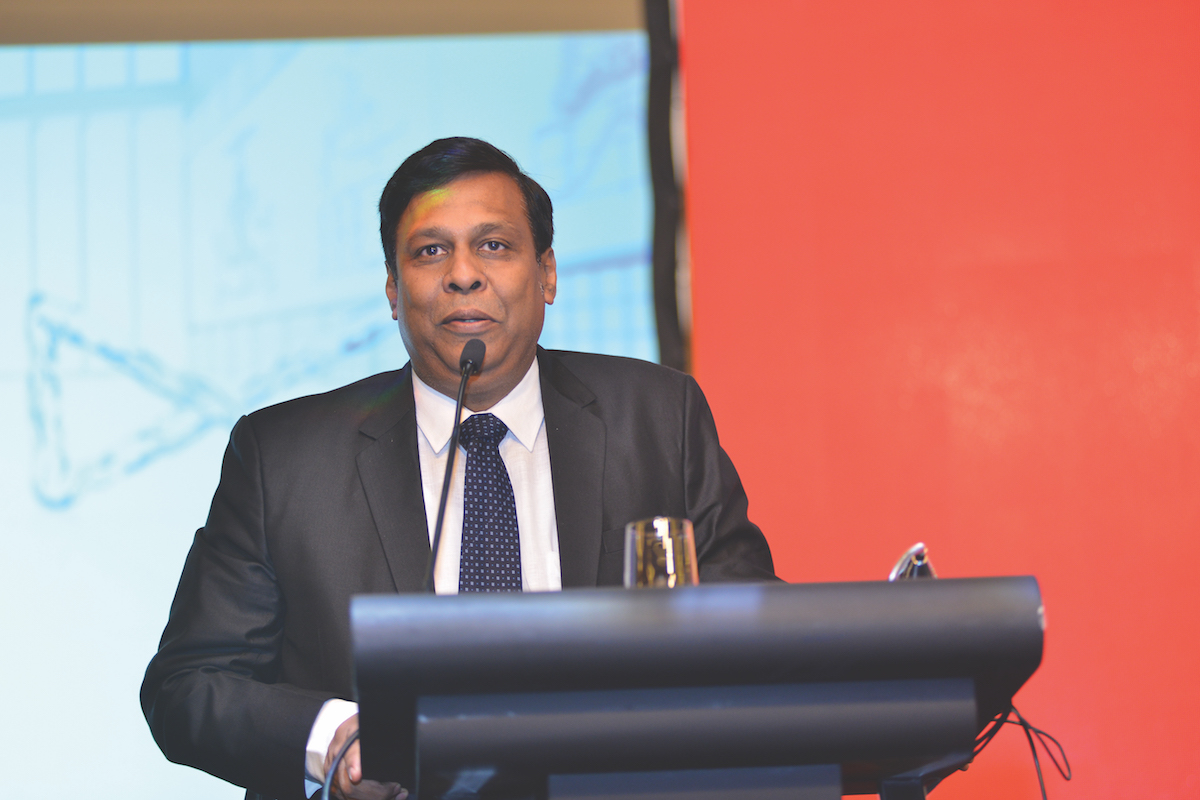 To grow in the general business sphere means increasing our dealer network, augmenting our product basket, and keeping a sharp focus on differentiating product, price, promotion and place. This needs to be done within all our markets, along with greater availability of our product, and faster deliveries from our factories.
As for the aftermarket business, our competitors are conducting a minimum of 30%–35% of their total business in the aftermarket, whereas currently we are doing only 10%–15%. This is an area we have neglected in the past, so there is huge market potential available for us to grow.
One needs to see the potential and build up the necessary infrastructure by strengthening the organisation and employee competency.
What are a few of the biggest challenges you currently face in trying to grow KSB in India?
I believe that when one digs deeply into any challenge or a problem, one will always find people. The daily challenge has always been people. Having said that, we have a very hardworking and dedicated workforce.
But when you want to grow at a fast pace, you need people to be completely in sync and to assist you with that growth. The first thing you need to do is change the culture and fabric of their thought processes – and I don't mean just changing one measure.
So, how do we do that? We ask people to take a few more risks and not take a conservative approach. For example, choosing to take on a task, even if it doesn't fit into the regular way they do things. We need to change mindsets, venture beyond comfort zones and try out new avenues.
What of the challenge in changing the management culture?
We need our management succession planning to be future-ready. This is the biggest challenge for me. While our frontline managers are in sync, we need to drive this process to many levels below, as well as inculcate the spirit and culture to lead the industry.
We have started a Development Centre (DC) to see who could be our future managers and leaders. I see this as a tool to identify, nurture and propel people into doing greater things, and assist in the total transformation of the organisation. Alongside HR, I've spent quite a big chunk of time out of my daily schedule over this. Preparing a leading team now will help us grow in the market and be future-ready.
How does a DC work?
Leadership development is an integral part of the HR program at KSB. This process focuses on developing the leadership competencies of managers.
We have two DC workshops every year for employees identified as having the potential for higher responsibilities. Each DC is incredibly useful for providing feedback, identifying respective strengths and development areas, mapping employees' competencies for leadership roles, and structuring their future development plans.
External professionals are also hired to facilitate these programs. This initiative is critical as businesses require managers who are technically strong and managerially competent. We are making a substantial investment in employee development and to provide opportunities for growth with the organisation.
How have you worked with your suppliers over the years to form stable partnerships?
The trust of a long-term relationship is very important. It is crucial that our suppliers have the same ethics and culture, including management, feelings and shared core values.
The companies we use for motors, couplings and gearboxes, must be ISO certified, as well as hold other critical certifications, and follow all the regulations. As an international manufacturer, all our products are KSB certified to ensure uniform design and quality on a global scale.
We invite auditors from our offices overseas to visit once or twice a year. They not only audit us, but also our suppliers on their long-term deliveries, rejection rates, processes, and other practices that have a global impact on the environment or public health. If our suppliers fail their audit, we even work with them to help raise them to the expected level.
This is a continuous internal process to ensure we maintain uniform product quality. We would only take on a new supplier if they had a better product and a long-term vision to go with it. We would never compromise on anything just to reduce cost.