The necessity of a strong relationship with suppliers is not something that needs to be drilled into the heads of CEOs. It's a given that a company needs to build trust, respect and mutual dependence in all partnerships. With that said, there are some companies that exemplify this better than others, and few more so than India's National Engineering Industries, helmed by President and CEO Rohit Saboo.
NEI was founded in 1946 and is India's largest exporter of bearings today. Bearings are commonly used for automobiles, railways and industry, and NEI ships its products to more than 30 countries, including the US, Germany, Brazil, Japan and Australia. Based in Jaipur, Rajasthan, with four factories across India, the company maintains an impressive reputation in the industry and a network of trusted suppliers.
A learning curve
Rohit is entering his 24th year with NEI, having joined in 1994. In 2000, he was made the head of R&D, with additional responsibilities in manufacturing. Despite coming from a technical background, Rohit says he didn't know much about R&D, and so was faced with a huge learning curve. Nevertheless, he found success in the position, regarding it as a great experience, and managed to improve the internal workings of the department.
"At that time, 2000–01, we were inefficient," he says. "We had too many people and a very inefficient plant, so we decided we had to do something about it. We started a very strict program of productivity improvement and reduced the number of people so that was the most wonderful learning experience for me."
Rohit was made president and CEO in July 2008 but, far from being an uneventful transition, the ensuing months proved a trial, for the global financial crisis spread across the world in September. "I had my baptism of fire and we were hoping it would ease off," says Rohit.
"We had a tough time for about three or four months." Luckily, the GFC did not cause a prolonged recession in India as it did in the West, and India's domestic market recovered quickly. In the next few years, NEI focused its attention on exports and decided to expand globally, selecting only a few limited markets.
A year after the GFC, bolstered by profits from exports, NEI began to ramp up its R&D. NEI's bearings were previously thought of as low-quality, associated with products from the cheaper counterfeit market. This market accounts for around 10% of the domestic market revenue, causing Indian producers some concern. One can imagine this association with NEI's bearings would not help business and so, over the next few years, NEI turned that around.
Fast facts:
The India bearings market at a glance.
The global bearings market is dominated by multinationals such as AB SKF, Schaeffler AG and Timken, as well as Japanese companies such as NSK Ltd, NTN and JTEKT. AB SKF is the market leader.
The Indian bearing market is estimated at INR95 billion (US$1.46 billion).
The top 5 companies account for around three-quarters of the Indian domestic market, meaning competition is moderate.
NEI derives approximately 20% of its revenue from exports.
60% of local demand for bearings is satisfied by domestic production. The remaining 40% is by import.
Domestic demand and production is expected to increase faster than the global market, which augurs well for Indian companies.
Future of India's bearings industry
"We invested heavily in R&D and changed the entire manufacturing process," says Rohit. "We invested in the improvement of quality, systems and processes. Now, our plant is world-class and recognised by almost every international company in the world. That is the process we started in 2009."
The initiative was very successful; in 2010, NEI was awarded the Deming Prize by the Japanese Union of Scientists and Engineers for its successful implementation of Total Quality Management.
This qualified the company for the Deming Grand Prize, one of the highest international honours in TQM, which it also won in 2015. Perhaps it was only to be expected: "We probably have the best manufacturing set-up in the country, which you don't see at our competitors' plants," says Rohit. "I've heard this from some of our customers."
Nowadays, NEI stands as a giant in its field, thanks to Rohit's work in transforming an inefficient factory into an efficient one.
Though domestic demand has been moving sluggishly, NEI's global presence and strength in exports give it a strong economic position, and ICRA, a commercial banking company, predicts domestic bearing manufacturers will enjoy a revenue growth of approximately 10% within the next few years.
Against this backdrop of industrial growth, the future of India's bearings industry looks promising, having recovered from a few years of slow growth. Bearings sales are projected to increase, being driven by growth in the automotive industry, robust core sector growth, railway expansion, and a growing Index of Industrial Production. There are some challenges to the industry, such as the cheaper, counterfeit products. Rising steel prices may also have an impact on the industry (although the bearings market weathers this quite well). Thankfully, bearings have extensive applications across many industries and, with industrial growth, the domestic industry looks set to flourish.
Rohit, therefore, has total confidence in the company's future. "When I became CEO, we were the number three exporter in 2008 and now we are number one in the industry," he says. "Right now, we are on a very good patch. The only challenge would be if a sudden economic slowdown happened globally. Otherwise, I don't see any major hiccups in the near future."
"I don't see any major hiccups in the near future."
How has NEI propelled this evolution?
How has NEI propelled this evolution? The answer may lie in its highly collaborative relationship with its suppliers. Many of these partnerships have lasted 20 years, with some even going back 40 years. NEI benefits from its long history, having been around for 70 years now, and its prioritisation of preserving relationships. "The suppliers themselves sometimes move away for their own reasons," says Rohit. "I don't remember us moving away from any of our suppliers."
NEI has around 190 suppliers currently, 40 of which provide half of the company's buying value, with many of the components integral to bearings. Of these 40, half are NEI's critically important sole suppliers. The strength of these partnerships does not come just from their longevity; NEI and its suppliers work with each other to improve themselves. This can be as simple as sharing mechanical knowledge or productivity techniques, says Rohit, but it can extend as far as mutual investment, or financial support.
"We have various programs where we fund our suppliers to invest not only in capacity expansion but also quality expansion. Whenever they want money or something like that, we have special arrangements with banks for them. We go out of our way for at least these 20 sole suppliers."
However, NEI doesn't take on just any old supplier. There is a stringent, four-stage, selection process: assessment, technical approval, commercial approval and production part approval. NEI will choose a supplier only if they score 80% or more. This way, the company can ensure that its suppliers share NEI's commitment to absolute quality, and a mutually beneficial, productive partnership is born.
As an example, NEI introduced the Direct On Line (DOL) system to facilitate the transfer of components from its most significant suppliers to NEI's plants. NEI encourages suppliers to sign up for the program and will work with them over nine months to ensure products are up to its standards. This eliminates the need for inspection of received supplies, as both companies understand exactly what NEI needs, and the movement of the component to the assembly line is seamless. Rohit says NEI has learned these and other strategies from longstanding partnerships with companies like Maruti Suzuki and Honda, that have tweaked similar ideas to optimally fit the company.
"They invest on our behalf in the sense that we request them to have this checking system, so they invest in it," Rohit says. "These kinds of suppliers invest heavily, develop quickly and save us a lot of time. Ultimately, they are very comfortable with us, and we are
very comfortable with them."
Once suppliers have participated in this assessment system, they (as well as NEI) maintain a 'zero defects' approach to manufacturing. To this end, NEI monitors rejection rates at the receiving, shop and customer levels, and awards a performance rating to suppliers. NEI continues to support supplier excellence; the company regularly meets with its suppliers to help them maintain high standards.
To ensure supplier happiness, NEI has introduced a means for them to convey their satisfaction. "Of course, we started this only last year," says Rohit, "but we are probably the only company that started a supplier rating system. I want to know if our suppliers are happy with us or not." To further strengthen the supplier–manufacturer relationship, NEI's Rewards & Recognition program encourages suppliers to meet its expectations at every turn.
All this investment in, and support of, suppliers have been necessary to keep customers happy. "We found that almost 60% of customer complaints are because of tier two. We are tier one and our suppliers are tier two. So, we have to invest a lot in our suppliers to ensure customer happiness." In the pursuit of efficiency, it can be easy to neglect the equally crucial notion of quality, but this is not the case with NEI. To ensure that goods reaching the customer are of the highest quality, NEI has adopted the Japanese business principles of kaizen (continuous improvement) and poka-yoke (error-proofing).
Since 2000, when Rohit was appointed as head of R&D, he's been on a quest to enhance the efficiency and value of NEI. While it's been a success, having raised the company's reputation, he shows no signs of slowing down, and continues to prepare NEI for the future of the bearings industry.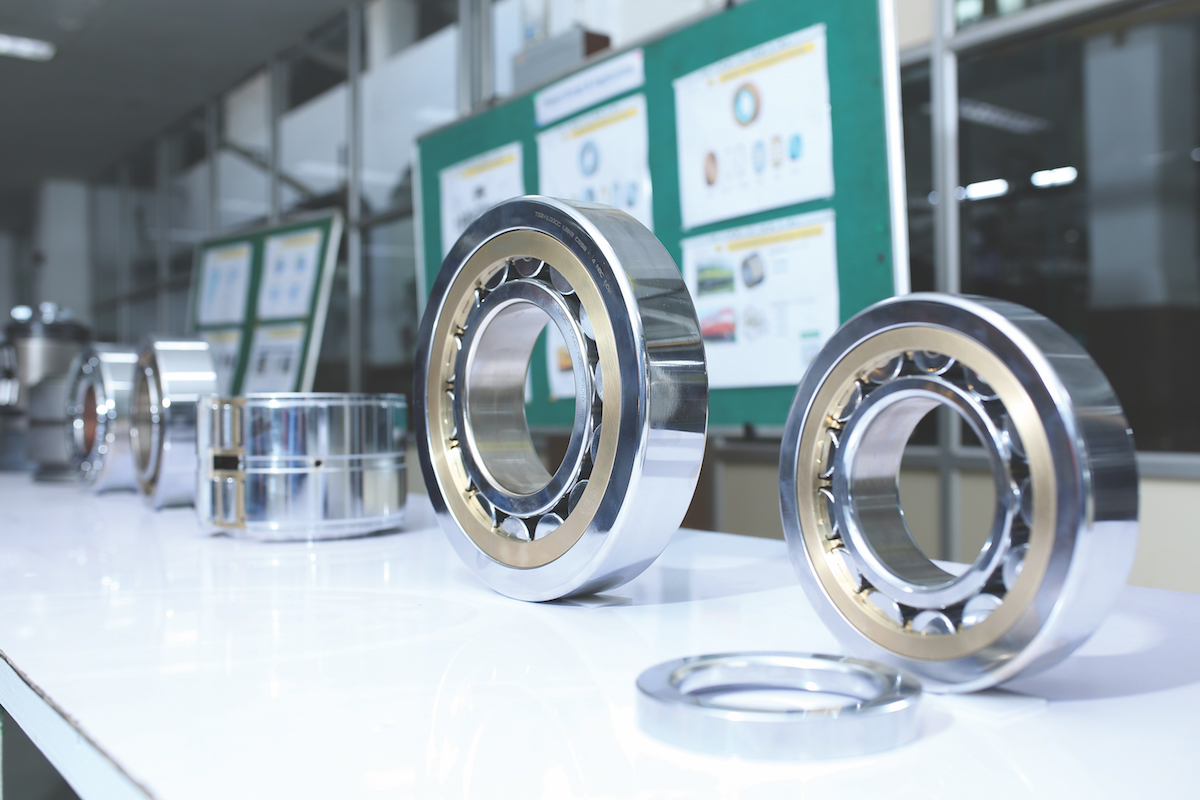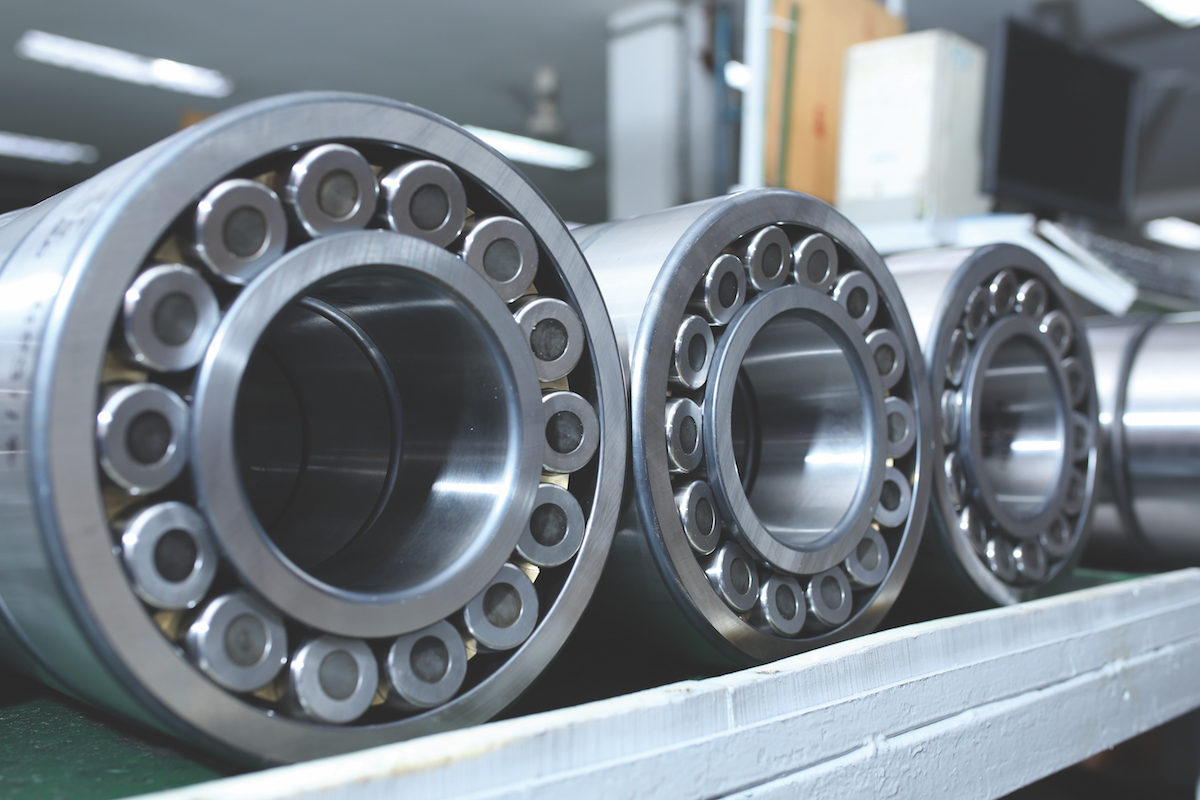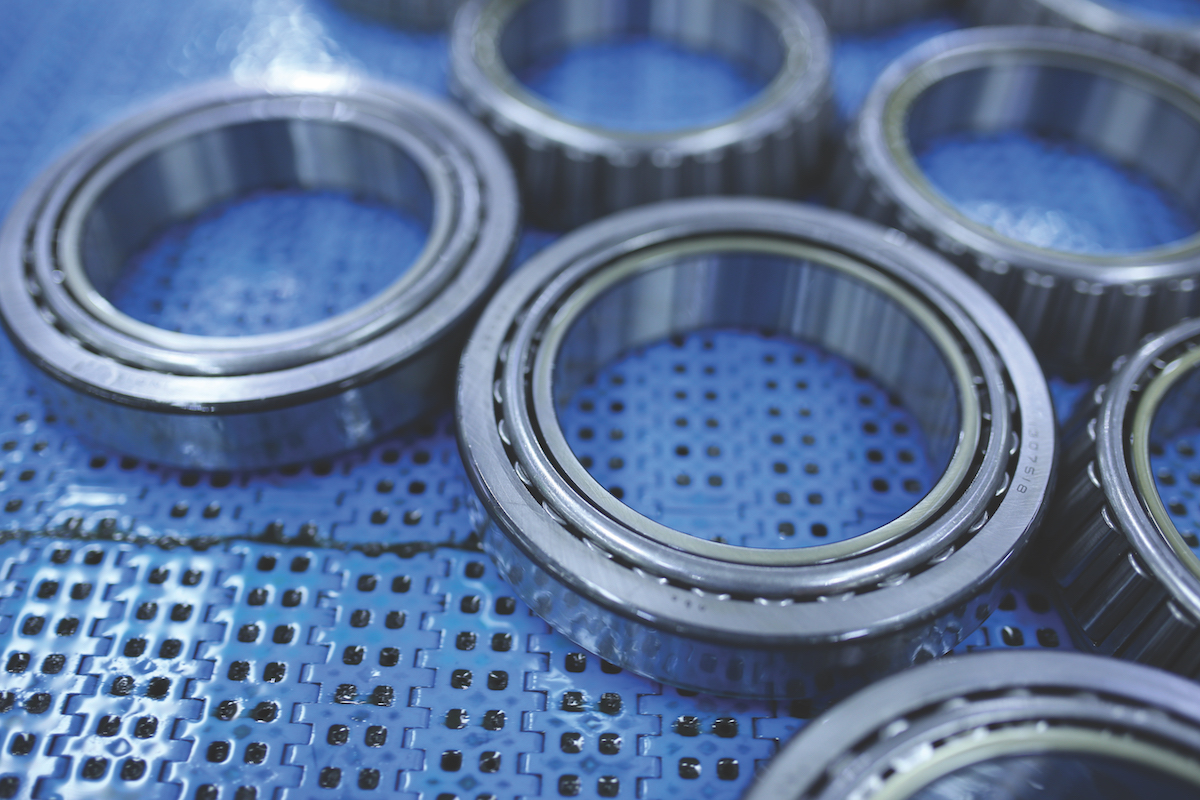 So where to from here?
So where to from here? Naturally, Rohit hopes to see NEI's sales increasing over time. Along with growth and investment in its domestic plants, NEI is also preparing to open a new plant in Rajasthan. The company is also looking to expand in India and start some greenfield plants outside the country, with the aim of doubling turnover in four years. More specifically, however, Rohit's focus for the future lies in two major directions – maintaining quality in personnel and technological innovation.
It goes without saying that a company that takes care of its people functions smoothly and efficiently. "People have always been our biggest asset and remain our biggest focus," says Rohit. "We continue to invest primarily in our people. When I say invest, I mean taking care of people in training and retraining, and teaching them new skills." With technological evolution increasing exponentially, keeping one's workforce at the vanguard of the industry is essential.
"People have always been our biggest asset and remain our biggest focus."
This ties neatly with Rohit's second major area of development: technology. There's very little point in ensuring your workers are up to date with the latest in machinery and equipment if you're unwilling to invest in said technology. So, NEI is making strides towards ensuring it remains relevant. "We are now moving towards digitalisation in a big way," says Rohit. "That is currently my biggest focus so that we can use the latest available technologies to improve our reaction time to our customers, as well as our internal reaction time."
Certain commentators consider the industry to be currently going through the fourth industrial revolution, or Industry 4.0. With this continual progress, innovations such as 'smart' bearings (with embedded sensors) or 3D printing of bearings may loom around the corner and, as in all industries, bearings manufacturers will have to ensure they're
at the cutting edge. There is, of course, an ongoing process to improve bearing technology; the market demands bearings that are increasingly lightweight, strong, safe and low friction. NEI is prepared to take on the challenge.
Fast facts:

What are bearings?
Bearings are devices designed to reduce friction and control motion between rotating or moving components, and are therefore ubiquitous in industrial engineering. There are numerous types of bearings (NEI produces them in 1,000 different sizes); the simplest can take the form of a shaft rotating in a hole, up to varieties that rely on spheres or cylinders to allow movement. Other, more exotic examples feature a load being supported by liquids, gases or even magnetic fields.

Its R&D funding has increased since Rohit became CEO, representing a greater focus on quality and modernisation. Four years ago, NEI spent just 0.2% of its annual turnover on R&D. It has since increased this to 1.25%, with the goal of raising it to 2%. NEI's R&D team has grown as well, from 50 staff a decade ago to around 120.
The importance of R&D investment doesn't just extend to the success of individual companies, either. With widespread innovation and development across all industries, India could be transformed into a global centre of technology, no longer seen as a place for cheap manufacturing.
The generally low cost of talented workers and R&D in India, as well as government support for foreign investment, makes the country an excellent location for foreign manufacturers. This hopefully ensures that technological development will come to India from the outside as well. As if that wasn't enough, the Indian government instituted the National Automotive Testing and R&D Infrastructure Project in 2011, to boost domestic technological development in the automotive industry. The initiative has set up seven centres around India, and aims to raise the domestic automotive industry to a global level and smoothly integrate it with the international market, by aligning Indian-made vehicles with international standards of safety and emission regulation.
As an example, electric vehicles present a challenge (and an opportunity) for the industry; the adoption rate is currently low, but the proportion of electric vehicles on the road is expected to rise, and automobile manufacturers will be forced to adapt. Electric vehicles may require far fewer bearings than combustion vehicles, meaning manufacturers may not have to invest in as many materials. However, the high-speed nature of electric motors demands a very low-friction design, which means bearings will need to be of higher quality in terms of heat resistance and smoothness. Further developments in the bearings industry include the possibility of automation, which means precision and quality must be monitored more closely than ever (as is the case in most industries).
However, NEI is not just relying on the new and the exciting; if anything, Rohit is leaning away from the buzzwords of 'Industry 4.0', 'digitalisation', and so on. He makes it a point to look into innovative ways of using existing technology. For example, NEI's factories currently use the 'clock in, clock out' system, where employees must register manually. Instead, Rohit is proposing a new system by which the process can be achieved automatically through GPS tracers in phones. "Using fairly simple technology, you can map people's mobile phones within a radius, and you can do away with the attendance system," he explains.
"Essentially, if you have a mobile, you can just move around, come in and go out at any time. People can be free. They don't have to stand in line. They don't have to do anything. All this information can go into the system and we can know where people are, and whether they are working or not."
It's clear that Rohit's drive to up the efficiency of NEI has paid off. In fact, the company's flexibility is regarded by customers as its defining characteristic. This trait, therefore, has been enshrined in the company's logo, with the words 'Flexible Solutions' sitting right underneath the brand name, a clear indication of NEI's potential for future growth.