The headquarters of Primetals Technologies may be nestled in the leafy London suburb of Chiswick, but its roots are truly international. The globally operating company was formed in 2015 as a joint venture between the Austria-based Siemens VAI Metals Technologies and Japan's Mitsubishi-Hitachi Metals Machinery (MHMM), and now has locations across Asia, the Middle East, Europe, and North and South America. Chairman and CEO Yasukuni Yamasaki embraced the company's multicultural character from the very beginning, describing it as being "about bringing people with diverse backgrounds and experiences together."
The company's remit is similarly broad, as it provides technology, products, plant construction and related services across the steel, iron and non-ferrous metals industries. Drawing on a combined 170 years of experience between the two partners and a supply network spanning almost 200 nations, the joint venture benefits from the two founding companies having complementary portfolios with little duplication.
Siemens VAI, for instance, was well-known as an industry leader in iron and steel production equipment, casting technology, electrics and automation, plant integration and environmental technologies, while MHMM brought know-how in the downstream area that comprises hot and cold rolling and processing, as well as deep manufacturing expertise.
Yasukuni sees one of the main tasks in his role as ensuring that all staff are pulling
in the same direction. This is no simple task, as Primetals Technologies has a diverse, dispersed workforce of more than 7,000 staff across 30 locations. "We have embarked on a program to embed common values across our global workforce," Yasukuni explains.
Yasukuni explains that decreasing energy usage and increasing environmental compatibility will be key drivers of growth.
"Our common goals are very important. Our key aims are to pioneer innovations, collaborate on a global scale, and deliver exceptional solutions to our customers. These ambitions help us combine different approaches from different countries and focus on our common purpose. My company unites the finest technologists in the world of metals production to provide the industry with value-adding solutions."
Yasukuni Yamasaki's journey
Having studied electrical and automation engineering at Tokyo's Keio University, Yasukuni initially joined Mitsubishi Heavy Industries as an engineer. Eventually, he progressed to the role of general manager of the Machinery Design Department and later became president of metals machinery subsidiary MHMM.
From there, he was appointed senior vice-president of Mitsubishi Heavy Industries. This role required Yasukuni to be versed in an extensive product range, including air-conditioners, power generation equipment, forklift trucks and automotive tools. The company is also Japan's largest defence contractor, supplying everything from missiles and special vehicles to submarines and destroyers.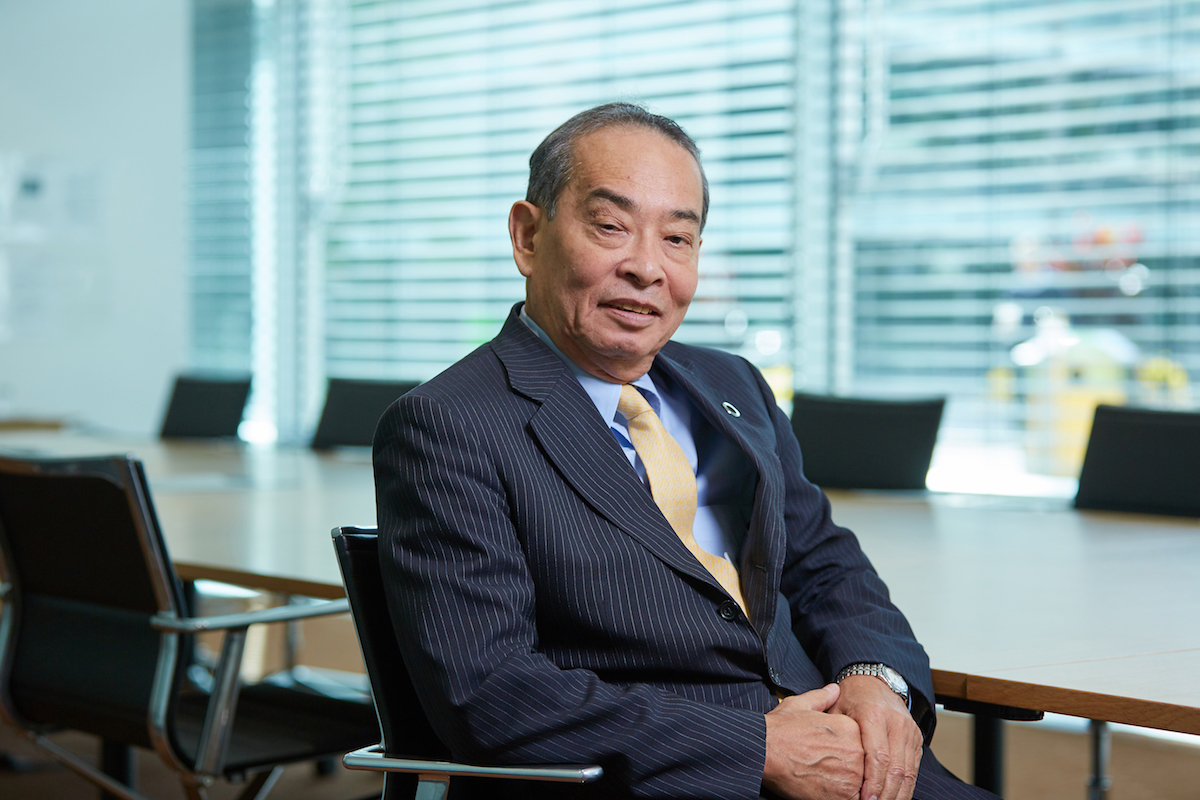 Yasukuni illustrates how the broad knowledge base of Primetals Technologies' parent companies gives it a distinct technological advantage over its competitors: "Mitsubishi Heavy Industries is involved in diverse fields, including everything from shipbuilding to aerospace, and therefore can access a wide range of technologies and innovations."
Working across a range of positions within Mitsubishi Heavy Industries also exposed Yasukuni to the synergy of working with European suppliers and the value of combining the complementary strengths of each partner. Along the way, he developed a dream of working on a truly global full-line supplier, offering all facets of steel-plant building, including the related services.
This ambition was realised through his current role when Mitsubishi Heavy Industries and Siemens launched the joint venture in early 2015. In the first two years of the new venture, Yasukuni says the focus was firmly on post-merger integration, especially unifying people of differing cultures and different ways of working, as well as optimising portfolio elements from the deep technological legacies of the predecessor companies.
Combining experience
Siemens VAI brought immense knowledge of plant building to the new venture and was responsible for a number of breakthroughs that have now become industry standards. In the 50s, it developed the first commercial oxygen steelmaking converter process. This is now known as the basic oxygen furnace (BOF) steel production route and is still widely used across the industry.
MHMM, meanwhile, was itself formed as a joint venture between Mitsubishi Heavy Industries and Hitachi, consolidating a wealth of knowledge about metals production from both partners. The company had installed more than 2,200 plants worldwide, and added to its expertise through inorganic growth.
In recent years, MHMM incorporated IHI Metaltech to expand its rolling mill competence even further, and acquired a Japanese gear work company. These acquisitions saw it add capabilities in continuous casting, hot and cold rolling, steel bar rolling, continuous annealing, and galvanising.
The need for steel
Demand for steel may have slowed, but it remains easily the most used building material for infrastructure and industry. It has many uses in constructing buildings, transport infrastructure and appliances. According to the World Steel Association, worldwide production of crude steel totalled 1,628 million tonnes in 2016.
Primetals Technologies overcomes industry challenges
Steelmaking is the key industry that Primetals Technologies services. It's a sector thatstrongly felt the impact of the global downturn in 2008, resulting in sharply lowered demand.
The demand from China – by far the biggest market for steel – has also slowed recently, and there have been years of oversupply. Describing the current market situation as "still quite severe", Yasukuni says his company needs to focus on how it can provide value, in the broadest sense, to customers, stakeholders, shareholders and employees. "We must be competitive for technical value and also price-wise," he says.
"To bolster competitiveness, Primetals Technologies is implementing tough decisions to improve internal costs, and we are focusing our resources on areas with great future potential. We are starting to see positive results from this already."
In this climate, Yasukuni says it is doubly important that Primetals Technologies does not lose sight of basics like maintaining lean, efficient operations. It is also seeking to balance maintenance of its core business with a focus on innovation.
"Primetals Technologies will continue to pioneer new solutions and develop them in line with customer requirements," he explains. "We will do this through close customer relationships and by regularly obtaining the feedback that allows us to give clients everything they need. This is extremely important because our customers often have significant requirements that are specific to them in terms of warranting their end-product quality."
New services
According to Yasukuni, comprehensive value propositions will be an important driver of growth as customers increasingly turn to technology providers for complete life cycle services. "Primetals Technologies can't be only a supplier; it must also provide full-fledged solutions to metals producers over the long-term. We are doing this through our maintenance and services portfolio," Yasukuni says.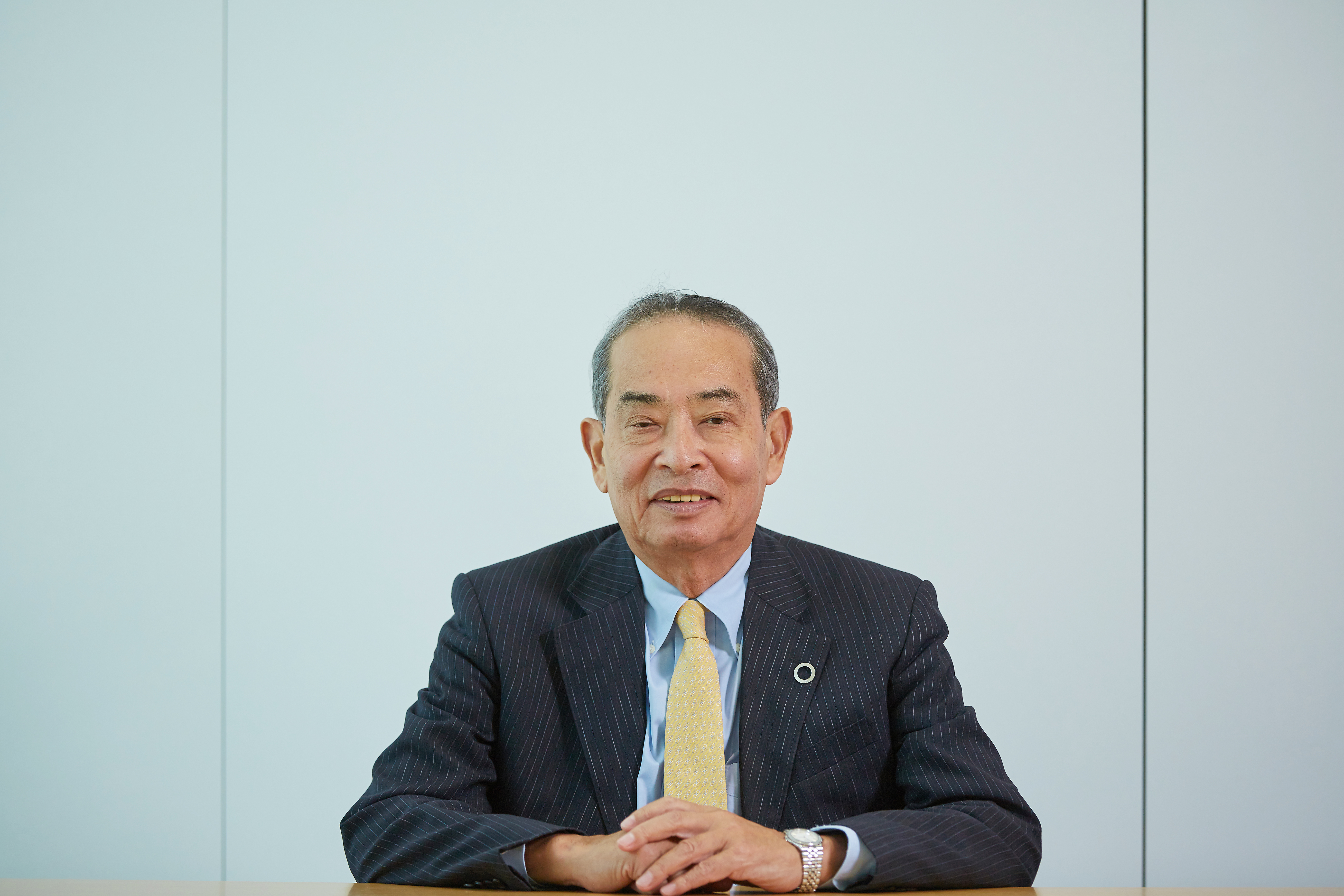 The company also offers day-to-day maintenance for plants, including for those that use third-party equipment. In addition to a collaborative relationship with its parent companies, Primetals Technologies is in constant dialogue with its key stakeholders. "We are very close to our customers," Yasukuni explains. "There is a lot of tailored R&D for them. We also work closely with the manufacturing area and suppliers to develop optimised solutions
and create competitive prices. This is only possible through a give-and-take relationship."
Innovation
Primetals Technologies is embracing Industry 4.0, primarily through its Electrics and Automation and its Metallurgical Services business segments, to stay at the forefront of providing innovative and cutting-edge solutions for customers. Increasingly, the competitive advantage for firms in the metal production industries lies in new technological solutions.
Primetals Technologies is leveraging its innovations to offer clients shortened project run times, simplified IT processes, and more cost-efficient services. Automation has been particularly influential and the industry has become less labour-intensive in recent years as automated systems offer greater consistency and considerable safety benefits. "This is one of the key technologies for our business," Yasukuni says.
"The management of metallurgical know-how has always been crucial for producers of high-end steels. This is even more important today, when a tremendous amount of data is generated over the metals production process. Data collaboration means knowledge management, and digitalisation can also be employed to increase reliability of steel production operations. Digitalisation can vastly improve the consistency of the end-product qualities. For example, we have developed both hardware and software for process optimisation by using the latest high-quality sensors."
Yasukuni has spent almost 40 years in the industry and continues to be motivated by the innovation and challenges of integrating new technologies. He says many of the innovations that his company will implement are tied up with sustainability. Further, he explains that decreasing energy usage and increasing environmental compatibility will be key growth drivers.
"We are interested in energy saving and eco-technologies in general. We have a track record of helping our customers address the economic and technological challenges they are facing. Primetals Technologies continues to develop and implement solutions to meet increasingly strict environmental regulations, improve energy efficiency and, ultimately, lower operating costs.
"We are growing in the fields of metallurgical services, as well as electrics and automation. The Metallurgical Services segment will grow significantly in the near future. Increasing that business is something we'll focus on in the next few years."
Yasukuni also believes Primetals Technologies can foster innovation over the full metals production chain, which ranges from the preparation of raw materials for steelmaking to the coiling of finalised steel strip. "We supply production lines developed by our partner Giovanni Arvedi for continuous hot strip production," he says."This technology is called Arvedi Endless Strip Production and is truly groundbreaking."
Energy efficiency & sustainability
The reduction of carbon dioxide (CO₂) emissions is an urgent issue for steelmakers, with European and Japanese legislation imposing penalties on companies that exceed the limits.
For a traditionally energy-intensive industry, cutting these emissions will continue to be a key challenge. The steel industry is particularly affected by the taxation of carbon emissions as it has a lower margin per tonne of CO₂ emitted than many other sectors.
This is an area where Primetals Technologies can deploy its plant-building expertise to help clients adjust to new regulatory and legislative demands. In addition to constructing plants from scratch, it offers a range of services aimed at modernising and upgrading plants for others.
This includes a range of innovations that can make plants more energy efficient and sustainable. Primetals Technologies offers state-of-the-art minimills that involve lower consumption levels of water, energy and consumables, require less equipment and personnel, and are physically smaller, meaning there is less visual impact and land usage.
The company offers upgrades and modernisation packages to metals producers, whatever situation they might be in technologically. To combat the ramifications of global overproduction of steel, large parts of the industry have shifted to cater to the specific needs of those end customers who require high-end steel grades – for instance, the automotive industry.
---
Steel production: an industry embracing recycling
Steel is the most recycled product in the world, and is recycled more than all other items combined.
In the US alone, the equivalent of 25 Eiffel Towers of steel are recycled each day.
Steel can be recycled infinitely without loss of strength.
The American Institute of Iron and Steel estimates that recycling steel saves enough energy to power 18 million households for a year.
---
Producers who have not yet upgraded their equipment regularly turn to Primetals Technologies for the right solution packages that will allow them
to catch up with their competition.
Among the most sought-after modernisation packages are those Primetals Technologies calls ECO Solutions, which make metals production cleaner than ever before. Primetals Technologies has also worked on a large project with bioengineering firm LanzaTech and ArcelorMittal, the world's largest steel producer, to convert carbon-rich waste gases from iron and steel production into bioethanol.
This will be blended as bio-fuel into petroleum-based fuels, reducing greenhouse gas emissions by more than 80%. The large-scale project, which is based in an ArcelorMittal steel plant in Ghent, Belgium, is further proof of the industry's increased commitment to reducing its environmental impact. Yasukuni says such projects are just the beginning.
"Primetals Technologies will grow long-term as a sustainable business. While it is a joint venture between different companies from diverse corporate backgrounds, it will continue to serve the industry as one homogenised company. Primetals Technologies is a truly global company, and I believe this puts us in the best position to provide value-adding solutions to customers in rapidly changing industries."
Leadership & passion
Yasukuni says it is difficult to single out leaders who have made an impact on him, but he is always inspired by any manager who leads their people with passion. "There is a long tradition in the steel industry, and I am inspired by people who have this passion and are able to convey this to our customers. Overall, in the metals industry, we are very proud of producing sustainably. That's a material part of our social infrastructure, and it is something that contributes directly to the growth and wellbeing of our society.
"Leaders who recognise that have been an important influence on my career. Strong leadership is central to our success. It is very important that common goals and understanding are shared across management. Mutual respect and collaboration are key to what we do, not just in the workforce but also externally with our shareholders, suppliers and customers to develop customer-centric solutions."
This highly collaborative approach is facilitated by open floor plans in the Primetals Technologies head office which, Yasukuni believes, leads to greater openness and a general air of cooperation. This approach is likely to be extended, with Yasukuni advocating all its offices and facilities operate with this kind of layout.
"We are constantly working on ways to further embed our common values," he says.
With the company's values providing a framework for leveraging Primetals Technologies' considerable collective expertise into further growth, Yasukuni sees no limits on how big the company can become.
"I have about 30 legal entities overall, so it's now my strong expectation that we can harmonise these organisations as one company. Once we achieve this harmonisation, I believe my company will become the strongest partner for the metals industry worldwide."