North Rhine-Westphalia is well renowned for producing such wonders as Ludwig van Beethoven, KÖlsch, the Cologne Cathedral, and Borussia Dortmund. But an institution that should never be omitted from that list is WestLotto.
Andreas Kötter is proud of WestLotto's community focus
It might sound bizarre to even mention a lottery company in the same breath as one of history's greatest composers, but as CEO Andreas Kötter explains, the ongoing financial support WestLotto provides the German state is second to none. "Since 1955, we have contributed more than €26 billion to North Rhine-Westphalia for good causes," Andreas says. "In 2016 alone, we injected a total of €656 million." 
As part of the lotto principle, WestLotto sets aside 40% of its total stake for its home state. The money is then divided between sport, welfare, culture and the arts, cultural heritage management, as well as natural conservation. This community focus is something Andreas is very proud of.
"I really learned how deeply entrenched the lottery business is in society here in North Rhine-Westphalia, and how much they depend on each other," he says. "This really impressed me, and I can say I'm proud to lead a company that recognises its community responsibility."
Andreas was promoted to CEO from the position of bank division head for product management, and prior to that spent 25 years in the banking sector. So he knows all too well what the financial ramifications could be for WestLotto and its home state if the 'black lotteries' continue to increase their footprint in the industry.
WestLotto, an ethically minded gambling service
Andreas says that black, or synthetic, lotteries fail to provide the same customer protection as legitimate lottery companies. Because of this unregulated competition, black lotteries increase their profits while WestLotto has less funding for the community causes it supports.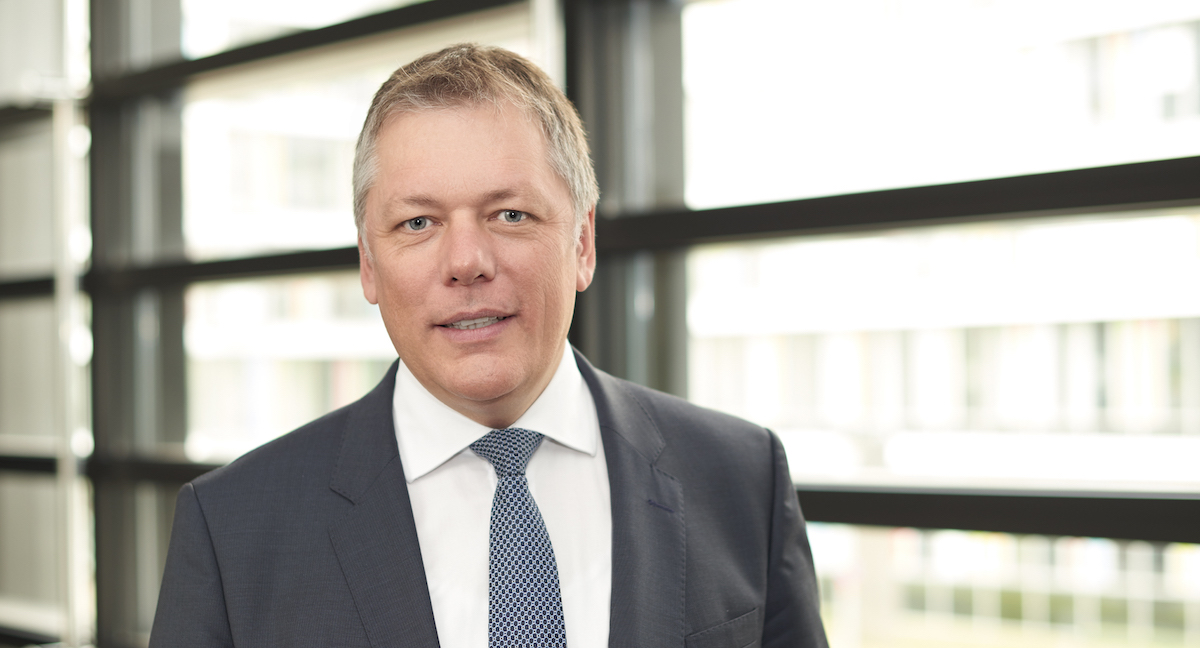 We want to fulfil their dreams, and getting the digital side on track is an integral part of that.
"They have no licence to operate in the German market and with German customers," Andreas explains. "The risk with these lotteries is that their jackpots aren't backed by stakes. Customers are actually betting on lottery outcomes, and relying on insurance solutions to be paid out. Looking back to the financial crisis, this is quite similar," he says. "The customers are buying without being aware that there is no backing from stakes and that they rely on synthetic products. There's no focus on responsible gaming for customer protection."
While WestLotto is a gambling service, it's also ethically minded and considers the welfare of its customers. "Why do customers play lotteries? Partly it's the jackpot, but at the end of the day they want to fulfil their dreams, and WestLotto is a company that they can trust in helping them to achieve that," he says.
"While we don't want to see our customers become addicted, our lotteries also need to be attractive. Therefore, we have to establish a clear customer focus in all our activities. This means a big change for WestLotto in products, distribution, marketing and communication."
Fast facts:
40% of WestLotto's revenues are injected into the North Rhine-Westphalia community.
A clear customer focus
The new EUROJACKPOT is a clear example of the company's customer focus. WestLotto and 32 partners from around Europe band together to create a much more sizeable jackpot when the original sums aren't appealing enough to their customers. Andreas is chairing a cooperation that guarantees a minimum purse of €10 million, and can balloon to a staggering €90 million. 
"The EUROJACKPOT allows us to provide another product with an even bigger figure, without losing our existing product spectrum," Andreas explains. Following the customer, WestLotto is also investing time and money to enhance the company's digital arm as it makes online engagement a top priority.
"With roughly 3,400 branches in North Rhine-Westphalia, our customers can reach us wherever they are. However, with more and more people using online lottery services, we need to be competitive in this distribution channel," he explains.
"We won a lot of awards last year for our user interface, mobile features, mobile apps, and so on, and these are driving us also towards gamification." The latest innovation from Andreas and his team is the digital scratch card. "We're currently testing a three-dimensional scratch card in the market, and it's the first of its kind in Europe," he says proudly.
"They're just like the normal scratch cards you buy in the store, but you're able to play them through the app and enjoy a premium digital experience. Again, it's all about balance," says Andreas. "We want to provide the customer with games that are attractive, but we also don't want them to feel as though we're trying to get our hands on their money every hour. We want to fulfil their dreams, and getting the digital side on track is an integral part of that."