Marketing an essential service is a fraught pastime when everything is seemingly heading the wrong way. Just ask Darlene Mattiske-Wood, CEO of Australian Military Bank (AMB) which, as its name suggests, provides banking and financial services to the defence community, serving personnel and their families in the Australian Defence Force.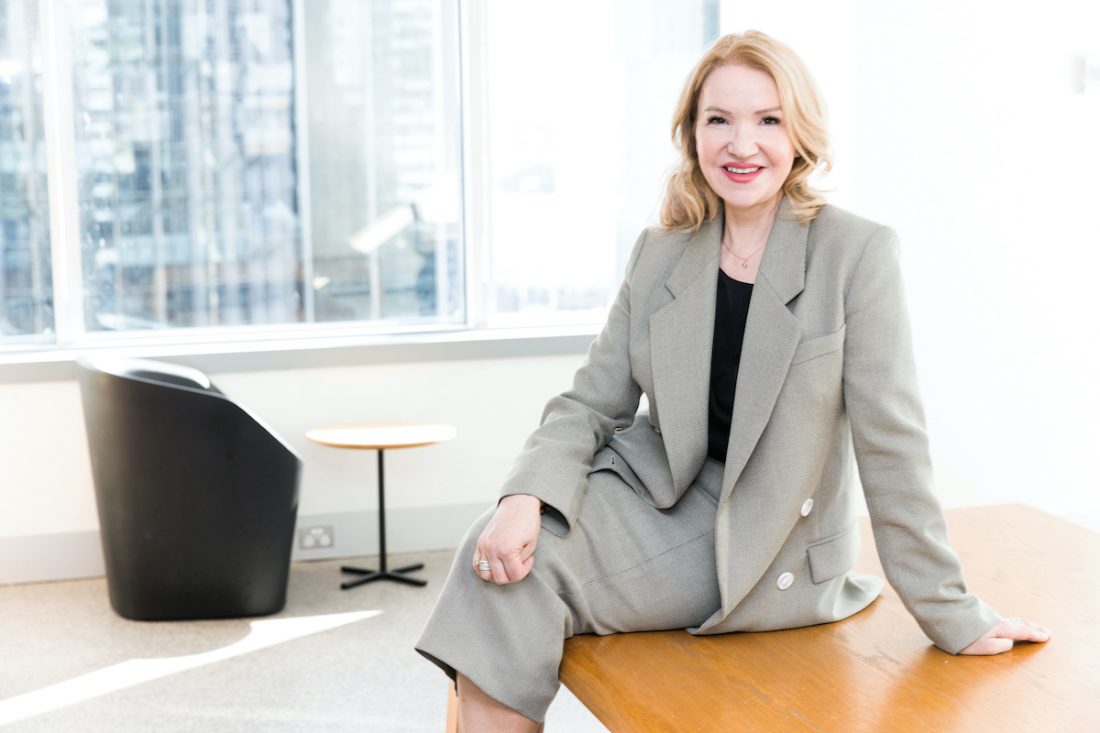 "I think marketing differentiation is a recipe; it's not one thing, especially in our market of banking. We're in a highly commoditised, low-margin, competitive business because of what's happening in the economy and interest rate environment. To stand out, you really can't rely on one thing; it's a recipe of things," she explains. That elusive recipe is part of Darlene's remit to reinvigorate the bank's services and, perhaps more importantly, its connection with its customer base. It's that connection that she is particularly well qualified to achieve. Having started out in nursing, she's always had a strong connection with people and how they think – or, as she describes it, "the humanitarian side of business". She studied business, but then gravitated towards human resource management, organisational development and strategy.
That led Darlene to studies in psychology and combining her strengths in people, culture, strategy and organisations in her roles in the banking sector in South Australia, where she worked for more than 15 years. She played a leading role in the integration of the largest merger of mutual banks in Australia at that time between Australian Central Credit Union and Savings & Loans, and was asked by the board to step into the Acting CEO position, which she held while completing further studies at Harvard in its Advanced Management Program. After three years, she moved to Sydney from Adelaide for the position of CEO of AMB.
"I've never wanted to be a technical expert in human resource management, even though I have a graduate diploma in HR," she admits. "What I've been more fascinated by is people, the role they play in organisations and their culture, and how cultures are defined and built to create strength – or weakness – in an organisation."
Making her mark
Darlene's focus has always been on the strategic side of organisational development and culture. When she took on the role with Australian Central Credit Union, her first in retail banking, staff turnover was more than 20 per cent annually, and its internal culture was trending below 50 per cent in staff engagement and trust in leadership. Within three years of her taking on the role, staff engagement had bounced to 92 per cent and staff turnover was down to 11 per cent.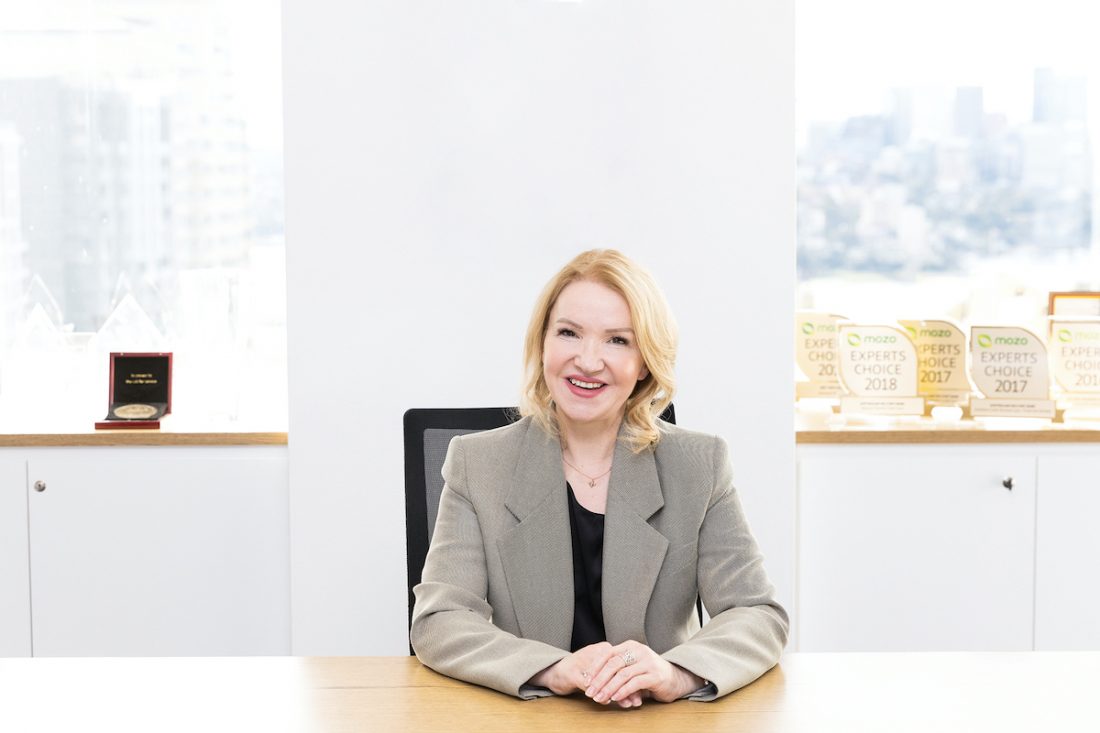 "I probably have learned just as much from bad advice as good advice."
However, the biggest challenge she's faced to date was joining AMB in March 2020, as the COVID-19 pandemic swept Australia. She had also moved to Sydney just two weeks before starting the role of CEO. It was a trial by fire and a stern test of her resolve.
"I found lots of things that I wasn't expecting in the first week. The Reserve Bank of Australia made two cuts to interest rates in two weeks, and by the end of the first week, I could tell that the pandemic was picking up pace, so we invoked the business continuity plan. And in the second week, they announced the pandemic and people were being sent home in isolation," she recalls.
"So I walked into the organisation in the midst of that, but I also moved from one city to another, and a new house, new car, new job – everything right at that point. It was pretty challenging to be able to bring the team together and really start to move forward."
Creating a vision
Darlene's challenges didn't end there. The bank didn't have a three- or five-year strategy, so during the first 12 months, she put in place a budget and business plan to focus on building new foundations and direction, as well as the leadership team, making some changes to its structure and how the organisation's operating model was configured.
FAST FACT
Australian Military Bank was founded in 1959 as the Navy (Civil Staff) Co-op Ltd. It currently has 56,000 customers, with 24/7 global digital access and branches and ATMs on defence bases nationally.
"I like to deal with the facts. I swing from big-picture thinking and strategy, to people and the way they think and behave, to unearthing the facts of the operating model and drivers to gain a picture. Within this, is customers and members and bringing in human design, the concept of desirability, feasibility and viability in everything we do. Banks have always had a really strong focus on viability, how to make money," she reflects.
"When you think about what mutuals are designed to do, their heritage and what they originally started to achieve for communities, they should enjoy a re-emergence in importance because it's about the community. It's about understanding who your members are, and your potential members, and then tailoring to suit them through understanding their unique needs."
Darlene explains it's important that all strategies focus on achieving the business's mission. "I've had a strong focus in this space for around about the past 20 years in my career. It's the concept of internal and external alignment to your purpose, your vision and strategic objectives, and making sure that your purpose and your vision have a market and cater to it," she says.
"You need to create that alignment so that you get that combined focus, minimise distractions and really focus on what you're there to do, not based on assumptions – based on facts and the reality of what members want. You can cut away a lot of the things that you don't need."
Serving members
AMB collaborates with service partners to provide a number of essential services, making it a one-stop shop for its sometimes "captive" customer base due to their military roles.
"Given our size, partners are critical to us," Darlene shares. "Genworth is a leader in lenders' mortgage insurance, and it's an example of the importance of partnerships. It has been a partner with AMB for quite some time and is part of our strategy going forward. It's an underwriter and a big support in the residential mortgage space for us.
"For a long time, like a lot of women, I believed I had to be 150 per cent there before I stepped into the space."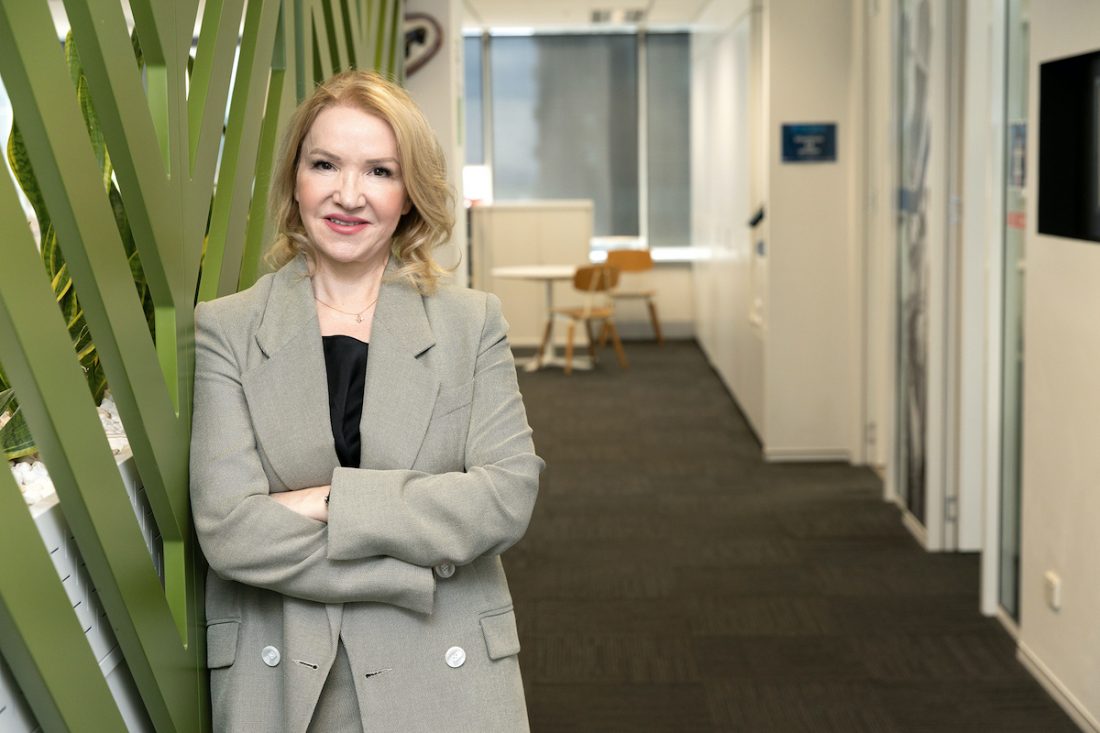 "Without the support of partners like Genworth, it would be extremely difficult for us. Having such a partnership, when there's an alignment of values and a commitment to providing the best service to our members, is really important because brand alignment is critical."
Leadership lessons
Darlene considers her greatest strength to be her belief in people and what they can achieve, understanding what motivates them and choosing the right people for the right roles. She believes that for senior executives and CEOs, resilience, being able to envisage how everything interconnects and convincing people with a clear vision is what will invigorate a team.
"When I went to Harvard, my favourite two subjects – the subjects I excelled in – were finance and macroeconomics. I enjoyed them, and because I'm good at understanding how people tick doesn't mean I'm not good at the other area as well. You have to be; as a CEO you need to know what questions to ask and what to look at. If you don't have an understanding of those things, they can bring you undone quickly. So it's really important that you can scan those areas and know where the important issues are," she points out.
"As a leader, studying people is one of the single most important things I've ever done, because the better you are at dealing with people, both as individuals and larger groups, the better you understand how to bring sound business acumen and strategy together and convey a sense of purpose that people can connect with. Everything I've done has built towards that."
Darlene laughs when asked about the best advice she's ever received. She says it's been a mixed bag of help that she's picked up along the way. "I probably have learned just as much from bad advice as good advice," she quips. "Work from your strengths first and work out what you enjoy doing. If you work from your strengths, success is more likely to find you and then you can build from a position of strength on your weaknesses.
"For a long time, like a lot of women, I believed I had to be 150 per cent there before I stepped into the space. I long ago dismissed being a CEO because I wasn't sure if I even wanted to. But when I found that the two subjects I really loved at Harvard were those you need to be a good CEO, I realised the depth to which I was underestimating myself."
So then what advice does Darlene have for others? "One thing I would say to young people is continue to learn about yourself," she says. "Gain experience, models and theories, and combine this with your instincts and information, that's what boards and businesses pay for. You need to hone critical thinking and never underestimate the importance of your experience and instincts."
Proudly supported by: