It's 2006. Disney acquires Pixar, Google buys YouTube, An Inconvenient Truth hits the box office, and the Financial Times (FT) welcomes its new CEO, John Ridding. John, who grew up in Asia, had been a journalist at the FT since 1988. "I love being a journalist," he says. "I had some incredible experiences on the editorial side as a reporter, editor and foreign correspondent."
John later established the newspaper's Asia edition in 2003 and recalls significant moments during his reporting days, such as going to North Korea; covering the upheaval in Indonesia in 1997–98; and interviewing business and cultural leaders. His passion for journalism, however, made the decision to become CEO much more difficult.
"We're very clear at the FT about the difference between editorial and the business and strategy side," John says. "So moving from being part of the editorial leadership team to running the business was a really big decision, partly because it meant I would effectively stop writing. I loved journalism, but while I know a lot about business, this role was about taking full responsibility for the success of the company's performance, which, given how strongly attached I was to the FT, was an enormous responsibility."
John Ridding tackles digital media
John eventually took up the challenge and slid into his new role ready to tackle the seismic shift that rocked the journalism world: digital media. With online news sources starting to detract attention from print, John says the FT struggled.
"Like a lot of news organisations at that time, the rise of digital technology and the disruption of the industry posed some real challenges. Advertising revenues and print circulations were falling, so it was a really tough time to take over as CEO. But I felt so strongly about the FT that I wanted to do everything I could to make sure it succeeded as a business organisation."
And make it succeed he did, by developing the online subscription model, something previously unheard of in journalism. "At the time, it was quite controversial," John muses. "The internet was expanding very quickly, and the philosophy around it was that it should be free. It was all about scale and reach."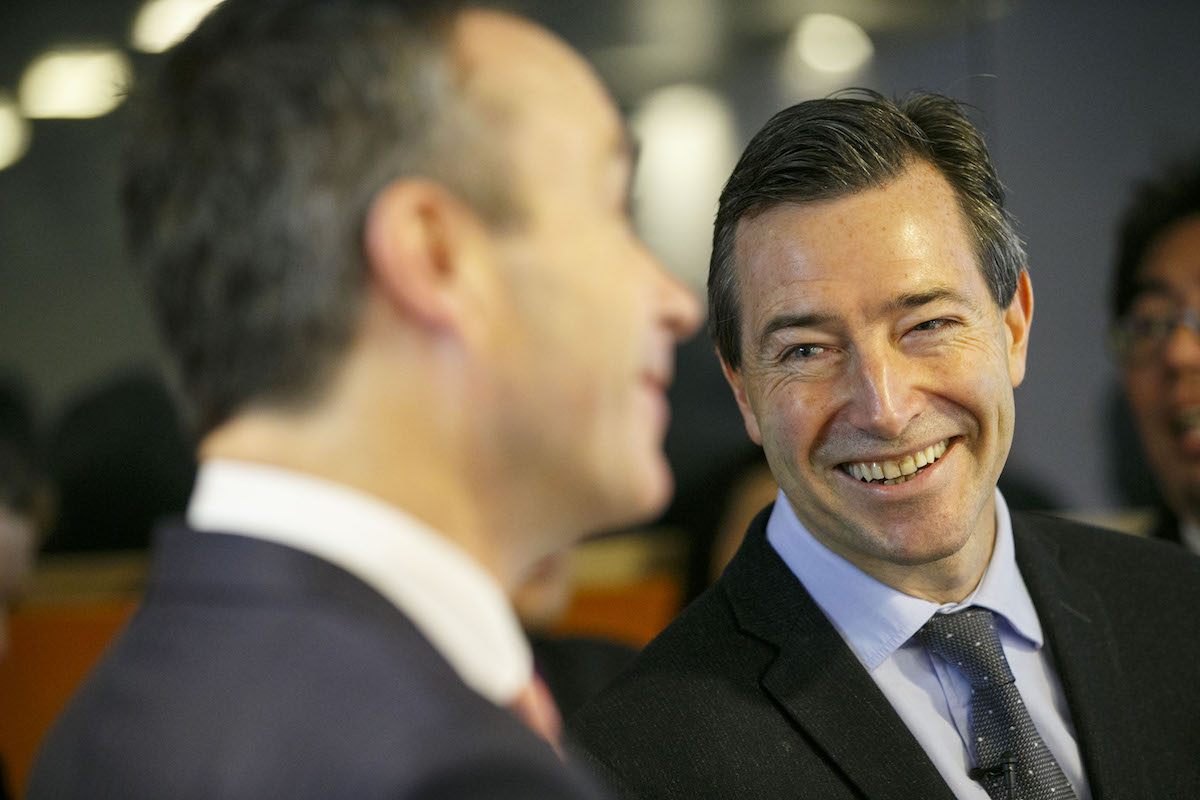 John believed that for quality journalism to be sustainable online, it should be considered valuable enough to be paid for. "If you look around the world now, publishers that have tried to base their new business model just on scale and digital advertising are in real trouble and some of them have just disappeared. So, very early on, probably before anyone else, we took the view that we needed to reflect our values online as we had in print, in that online was a very important distribution channel, but our journalism was still extremely valuable," he says.
There were a lot of naysayers when the FT began building its online subscription model. "I remember going to the US at the time and, frankly, getting some scepticism and criticism," John says. Nonetheless, the model worked so well that more people are now paying to read the FT than at any time in its 130-year history. This is something John is proud of the most.
"We developed this model and it's been very successful, enabling us to build and completely transform our business," he says. "We have loyal readers and we're generating more of them. People talk about the challenges and problems of the news media – and there are definitely challenges – but I think the success of the subscription model shows that we're a dynamic, growing and vibrant brand even in this highly disruptive environment."
The Financial Times shakes up the industry
Since then, other major news publications have followed suit, with The New York Times, The Wall Street Journal and LA Times all establishing paywalls. John describes it as a "radical transformation in the business model".
Prior to the subscription model, most of the FT's revenue came from advertising and print; now most of it comes from its journalism and digital channels. "What I didn't really understand at the time was just how important digital delivery in the subscription model was. It meant understanding our readers at a very deep level because the data and the information you get is very powerful in everything from product development, to marketing, to making our journalism increasingly relevant for our readers.
"Everyone talks about data, and we have a data director on our board – we're possibly the only major news organisation that does – because we believe that the data we have about our readers and their habits is crucial."
---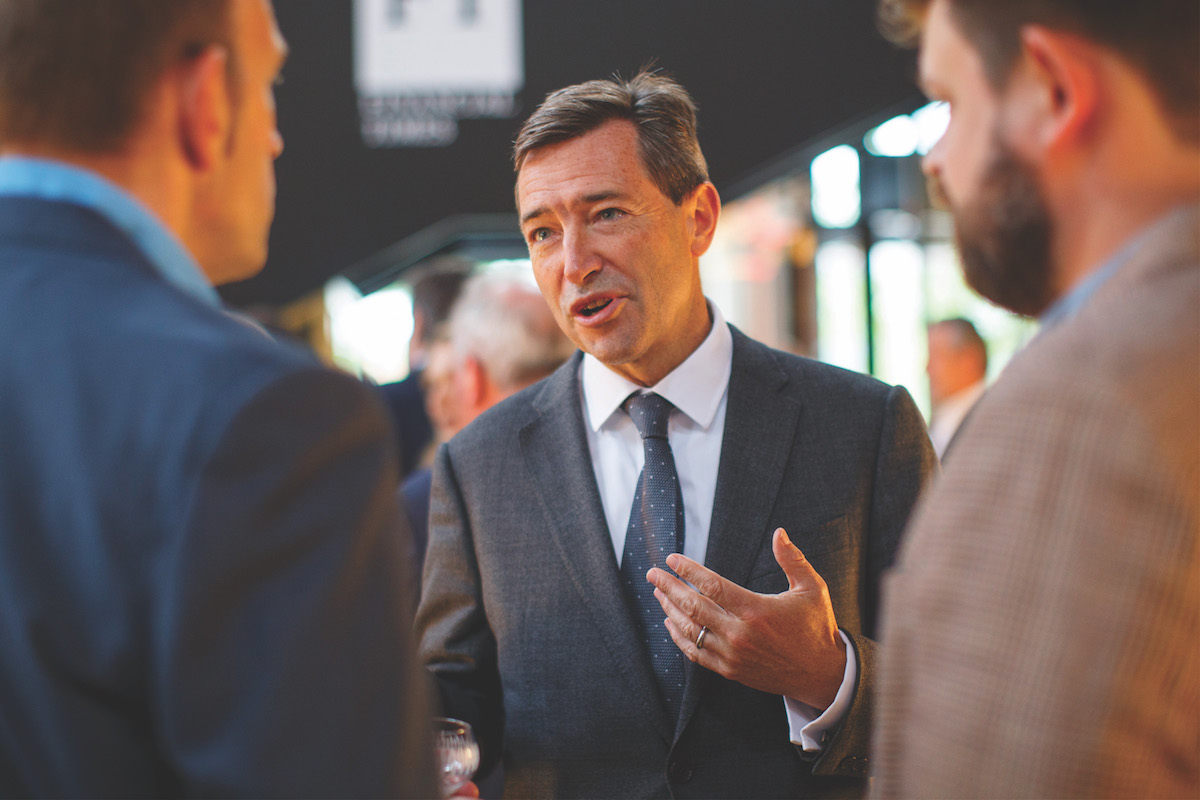 John Ridding's insights on
Professional development

"I always believe in stretching yourself when you take on a new job."

Maintaining partnerships

"It's a very good way of staying close to the market."

Staying motivated

"In the movie Talladega Nights: The Ballad of Ricky Bobby, there's a racing car driver whose slogan was, 'If you're not first, you're last.' "
---
John adds that the subscription model works well to support advertising. "Because we have so much data about our readers, it makes us a much more effective advertising proposition. We can target marketing campaigns much more effectively."
To ensure the FT adapts to the latest trends in the digital media industry, it has also altered its internal operations. "When I started more than 30 years ago, all the departments were very separate. We were siloed, and that was fine at the time because things weren't really changing very much."
"But in a period of great upheaval and change, you need an organisation that's fast and adaptable, and where different departments understand the different needs and opportunities. Now we've broken down a lot of those silos, and we've developed products very much as cross-departmental teams. That has enabled us to be much quicker and to come up with much better solutions for readers and advertisers."
Keeping up with the accelerating pace of change
John emphasises that one of the biggest challenges for the company has been the pace of change. "Nowadays it's disruption as usual and, at the speed and scale of transformation, it's accelerating again," he says.
"Whether it's machine learning, algorithms or artificial intelligence, what we're seeing is that there are lots of opportunities to develop new formats and new journalism. Our audience, whether they're readers or advertisers, is also facing huge disruption. Like the financial sector, for example: There's a huge amount of disruption going on there because of machine learning algorithms, so we need to tell that story in our editorial pages; we need to explain it to our readers. But we also need to understand the implications."
Whether it's machine learning, algorithms or artificial intelligence, what we're seeing is that there are lots of opportunities to develop new formats and new journalism.
John believes there has never been a more important time to pay attention to the world in terms of new ideas, innovations and technology. "A lot of the FT's great innovations have been copied. Our subscription model was adopted by many others, and in my view that's great. I think there are lots of ideas out there that we're all looking at."
"One doesn't claim to have a monopoly on great ideas; one would always look around and see what other people are doing and whether they are relevant, or whether they can improve the reader or advertiser experience. So I think it's very important to be close to what's going on in the industry and close to the needs of readers and advertisers."
With disruption sweeping the media landscape (not to mention all other industries), John chooses to see it as an opportunity. "It's not just a slogan. Our vision for the past 10 years has been to be on the front foot during a time of great change.
"I think it's sometimes tempting, and maybe human nature, to resist change and to be defensive about it, but the FT's view is to embrace change and to be ambitious about growth. You have to be confident about being different, and lead on the basis of what makes you special," he says.
The company's strategy now is allowing readers to choose through which devices and formats they consume the FT's journalism. "Our job is to bring the highest-quality journalism that's independent, accurate, reliable and authoritative, but we can be much more creative about how we articulate and project it."