Melbourne-based superannuation fund Kinetic Super has more than 270,000 members and manages over A$3.5 billion in retirement savings. Established 25 years ago, the company mainly services the recruitment industry, with most of its members aged in their mid thirties. To better cater to this younger demographic, CEO Katherine Kaspar says the company employs a two-tiered approach.
"The first tier involves looking at how we can help our employer clients help their employees – our members," she tells The CEO Magazine. "A couple of ways we do that is through our insurance offering, which is geared toward the contingent workforce."
Supporting the contingent workforce
Contingent workers, who include contractors, consultants and freelancers, account for an estimated 30% of the Australian workforce and this figure is expected to grow. Through its Contingent Job Index – which helps employers identify jobs with the highest demand – Kinetic Super found that the number of advertisements for casual, temporary and contract positions increased by 43% between 2013 and 2017.
The company's insurance offering is part of its plan to grow its contingent workforce members and, if an individual's super balance is below A$6,000 and their employer hasn't made a super contribution in the past 10 months, they have the option to switch off their insurance for a period of time.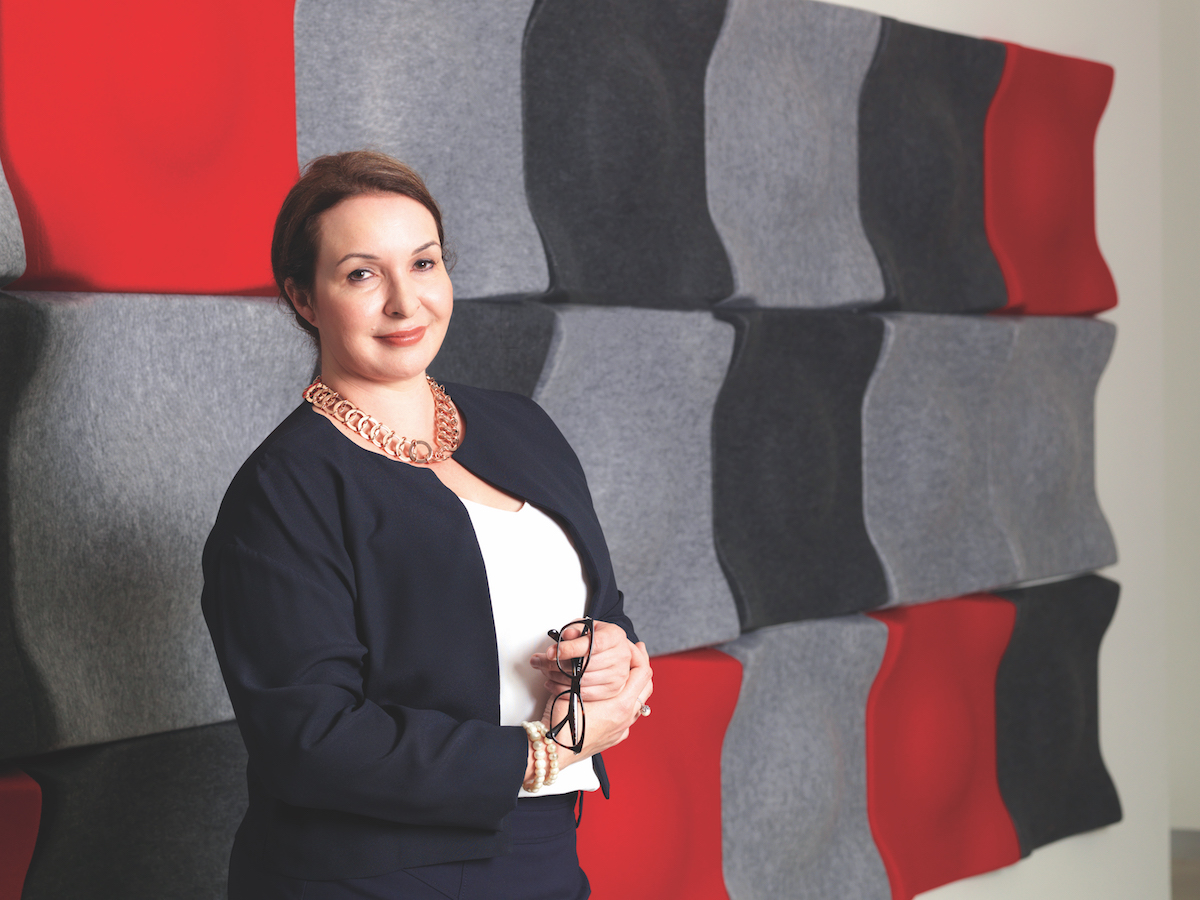 "This can indicate that the member is part of the growing contingent workforce. They may have changed jobs or taken a career break, and by switching off their insurance, we can help to safeguard their super savings," Katherine explains.
Kinetic Super's approach also involves supporting employer clients to create mentally healthy workplaces. This is done through the fund's partnership with the SuperFriend foundation, which helps companies develop "positive, psychologically safe environments".
According to the COAG Health Council, nearly 50% of Australians over the age of 16 will experience a mental health issue at one point in their lives. "We see ourselves playing a role beyond helping Australians forge a bright financial future," Katherine says. "We also want to help them manage their wellbeing more holistically so they arrive at retirement healthy and happy."
Kinetic Super is committed to it's members
Katherine believes that what sets Kinetic Super apart from its competition is how highly it places its members in its operating decisions. "When someone comes to me to sign off on a particular service, I always ask, 'Do we need to be doing this? Is it something that's going to deliver a better outcome to our members?' " she says.
"We know who our members are. We have the data; we can see how hard they're working, and we can see that, in many cases, their financial future is up to us. It is about giving Australians who are working day in, day out, sometimes six, seven days a week, better outcomes for retirement. They may or may not be thinking about their futures, but it's our job to do that."
It is about giving Australians who are working day in, day out, sometimes six, seven days a week, better outcomes for retirement. They may or may not be thinking about their futures, but it's our job to do that.
Katherine adds that the company's commitment to its members pushes it to constantly look for ways to improve its product and service offerings. "It has meant that we have taken a forward-looking view into what the superannuation environment will look like over the next two years, including the labour force market, the law and the technology," she says.
Kinetic Super has already jumped on the technology bandwagon, developing a mobile app to keep its members up to date on their super. The app features an option to consolidate super accounts, allows members to view or change their account beneficiaries, and offers ways to change their investment strategy.
Katherine Kaspar's approach to leadership
As a former lawyer, Katherine found that her previous work had similarities with her current position as a CEO. "In both these roles, you have to understand and appreciate the environment you are in – the opportunities, limitations and strengths – and from that you deliver a result," she says. However, Katherine emphasises another set of qualities necessary for a CEO. "In order to be productive, you need to prioritise," she says.
"The second thing you need to do is communicate effectively. I'll often have meetings with my staff or with employer clients face to face or write blog posts that reinforce our direction. It's about communicating with people and taking them on the journey with you because all stakeholders are important and valuable. At the end of the day, it's about building trust."
Katherine adds that active listening is an important part of effective communication. "Listen to what your stakeholders want, build that into your priorities, then deliver outcomes from there," she says. And on top of all that is making sure you look after your health, she notes. "It's very easy these days to spend as many waking hours as there are doing work. But it's good to have downtime doing the things you enjoy, whether it be a hobby or spending time with your family."
"Superannuation is evolving"
Katherine has also served as a non-executive director at Kinetic Super, and, while on the board, she took every opportunity to be actively engaged in the business. "I don't believe in being a passenger," she says. "I'd put my hand up to be involved in any decision making, whether it was for audit, risk or investments. I always made myself available to the business to be part of the drive to push the boundaries on how we could achieve more for our members."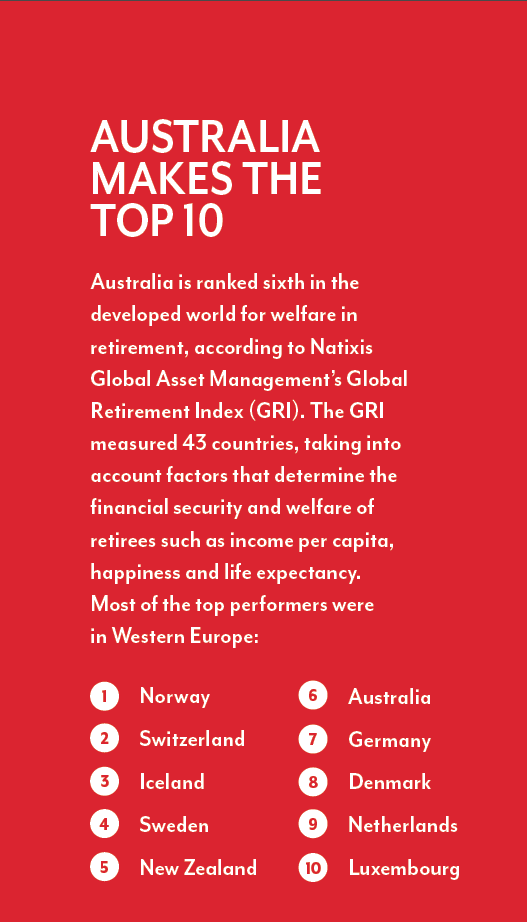 Katherine believes this idea of being heavily involved should not be driven by the title you have. "It's driven by attitude. When you're passionate about what you do, you give your all to the business because your core values are aligned," she says.
"I've been a director for seven years. Being passionate about our heritage, about our employer clients in the recruitment industry, and how we can deliver a better return or better help them in their business, ultimately gives better outcomes for their employees who are our members."
What initially drew Katherine to Kinetic Super was the chance to help everyday Australians achieve better retirement outcomes. The other factor was her belief that it was an exciting time to be involved in the superannuation sector.
Superannuation is evolving. We're on the cusp of a mature, consolidated industry.
"Superannuation is evolving. We're on the cusp of a mature, consolidated industry," she says. "There are challenges, rewarding opportunities and adventures we can take in the superannuation space, and I think there are many more changes to come."
The last CEO of Kinetic Super
Kinetic Super itself is on the verge of a very big change. In 2017, the company announced a merger with Brisbane-based Sunsuper. The move, which is set to be complete by mid 2018, will see Sunsuper manage a combined A$45 billion in funds for around 1.3 million members. As Kinetic Super heads in this new direction, Katherine will tailor her leadership style accordingly.
"I need to deliver a healthy business, but at the same time I need to oversee a successful merger," she says. "Different situations require different leadership styles and mine has to be very flexible. In some cases, I'll have to be collaborative and get together with my team, brainstorm some ideas, and do the work that needs to be done. But at other times, I have to be very directional. So if we hit an area that has some serious decisions to be made, I have to take the information I have and lead the team."
Being the last CEO of Kinetic Super, this will be something I will take with me through my days with great pride: the way we held our heads up high and made a decision for the greater good of our members.
Katherine highlights how proud she is of the decision to merge, and of her board's and management team's efforts to facilitate the transition. "We are giving up our roles as directors and as CEO to deliver the ultimate gift. We have to put our members' needs before our own. I think that can't be overstated," she says.
"I have a tremendous amount of respect for my fellow directors and my team here at Kinetic Super. It's fair to say that a merger brings with it lots of challenges and changes within an organisation but, so far, our culture has remained intact. We're still a very energised, happy and positive group of people. I'm proud of our team rolling their sleeves up and doing what needs to be done. There's an air of excitement around what the future holds, and in part that's because of Sunsuper's generosity and respect of our heritage, as well as the alignment of our core values and culture. Being the last CEO of Kinetic Super, this will be something I will take with me through my days with great pride: the way we held our heads up high and made a decision for the greater good of our members."