Governor Rameswurlall Basant Roi GCSK was globetrotting in 2014 when he was sent an SOS to return to lead the Bank of Mauritius. It had been eight years since he last held the governorship of the island nation's central bank, and he was contentedly travelling around North America, handling consultancy work with friends along the way. But when Rundheersing Bheenick was stood down by the Mauritius government, Governor Basant Roi was called back to the country to once again rebuild the financial sector.
"It was refreshing to spend that time overseas, living and working in places like New York, California and Canada, and when I came back I looked at Mauritius from a different angle, from another perspective," the governor tells The CEO Magazine.
Rameswurlall Basant Roi invests in human capital
Through fresh eyes, he was able to see that there were several major areas that needed addressing. "Financial stability was key," he continues. "So we made the regulation and supervision of the financial industry far more stringent. In our jurisdiction, only the Bank of China has been licensed since I returned.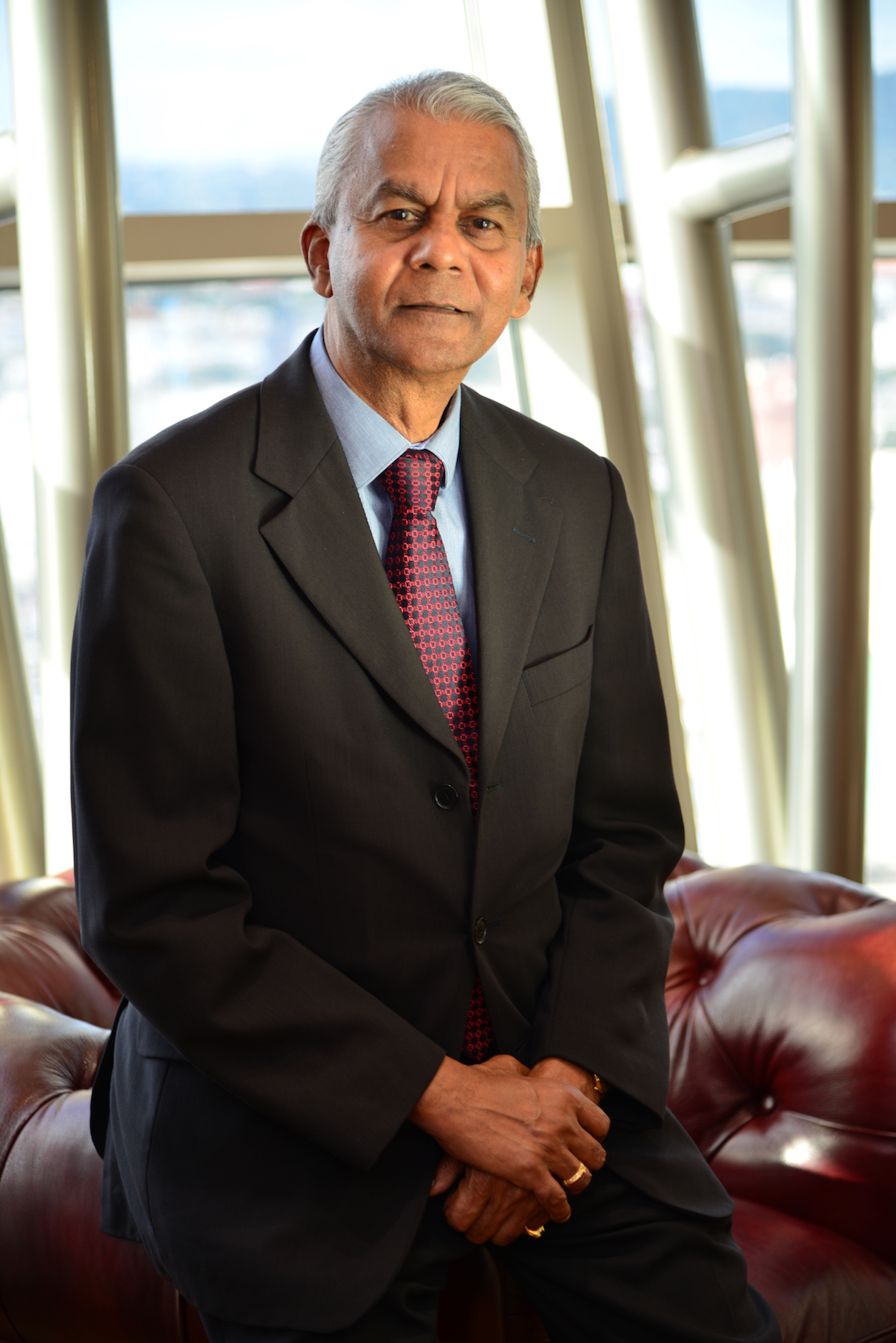 The objective of these new regulations is to ensure we keep the jurisdiction neat and clean.
"The objective of these new regulations is to ensure we keep the jurisdiction neat and clean. Another critical area, which will take time, is the improvement of the quality of our human capital.
"I recently had discussions with the Mauritius Bankers Association about how we can speed up that process – because the quality of goods and services you export is a quintessential element in achieving and sustaining competitiveness in an economy, and that relies on your human capital."
Being a resource-scarce nation with limited human capital means Mauritius is caught in a middle-income trap. And while Governor Basant Roi acknowledges investment in human capital will improve the economic potential of Mauritius, he stresses the authorities may have to consider importing talent and skills in the short term to lift export levels.
Bank of Mauritius is scheduled for an overhaul
The country is also bracing itself to be hit further by Brexit. The UK has long been one of its major strategic export markets. The economy has already suffered setbacks through foreign direct investment and the export of goods, and it is particularly vulnerable as a small economy. But the governor has rolled out a number of projects, already in their later stages, intended to minimise the potential ramifications.
"We have quite a few projects on the go," he nods. "We have a National Payment Switch project that experts are currently working on; we have a National Payment System Bill that will provide solid and robust electronic payment regulations; and we have a Deposit Insurance Scheme that's about to go to Parliament."
Not to mention, for the first time since 2004, the governor has ordered the review of the Bank of Mauritius Act and the Banking Act. "We are completely overhauling those acts, and we are going to include a new crisis-resolution framework as well," he reveals. "All of this is aimed at enhancing the efficacy of monetary policy and modernising Mauritius's banking sector."
Governor Basant Roi turns the financial sector around
While much of Governor Basant Roi's innovation stems from his 40 years of experience in the central banking arena, he also collaborates closely with the other financial institutions. "We have a banking committee that comprises all the bank CEOs," he explains.
"We discuss issues that need to be resolved, and any changes or improvements that need to be made in the financial industry, with a view to fostering the growth of the economy. I also meet regularly with CEOs of leading firms in various economic sectors to get the feel of what is happening in the field, and see what they need from us."
Despite the challenges Mauritius is facing, the governor has certainly made huge strides in the turnaround of the financial sector – so much so that he can comfortably claim the country has plenty of positives for potential investors. "Mauritius has a diverse and stable economy with a growing pool of professionals. It offers great potential as an international financial centre."