A strong brand on its own is not enough to differentiate a company from its competitors, says Generali's Regional Officer for Asia, Roberto Leonardi. The nearly 200-year-old Italian insurance company has had a presence in Asia since the 70s and is showing no signs of slowing down.
200-years-old and constantly growing
"We pride ourselves on our long history and a strong Italian heritage that will always remain in our company DNA," Roberto tells The CEO Magazine. "The fact that
we are the only Italian insurance company in Asia has given us an opportunity to identify ourselves more strongly with our heritage, culture and beliefs."
Generali provides insurance services and solutions for individuals, small to medium enterprises and global corporations, and its regional base in Asia is in Hong
Kong. According to Roberto, to keeping a company operating long into the future
is a differentiated service proposition for customers and distributors. "We strive to listen and to understand our customers' needs," he says, describing Generali's approach.
Using the net promotor score
"We put them at the heart of everything we do." To jump into the minds of its customers, Generali uses the net promoter score (NPS), a tool that tells companies what they are doing well and what they need to improve on to increase customer satisfaction.
"The NPS helps us drive a mindset shift," Roberto notes. "It is only when we see things from a customer's perspective that we can identify and dive deep into issues they might have with us at each touchpoint in the their journey. What matters to us is not the score; it is all about a culture of customer-centricity. Follow-up actions are important steps to rectify specific issues and ensure that the best service is provided to customers."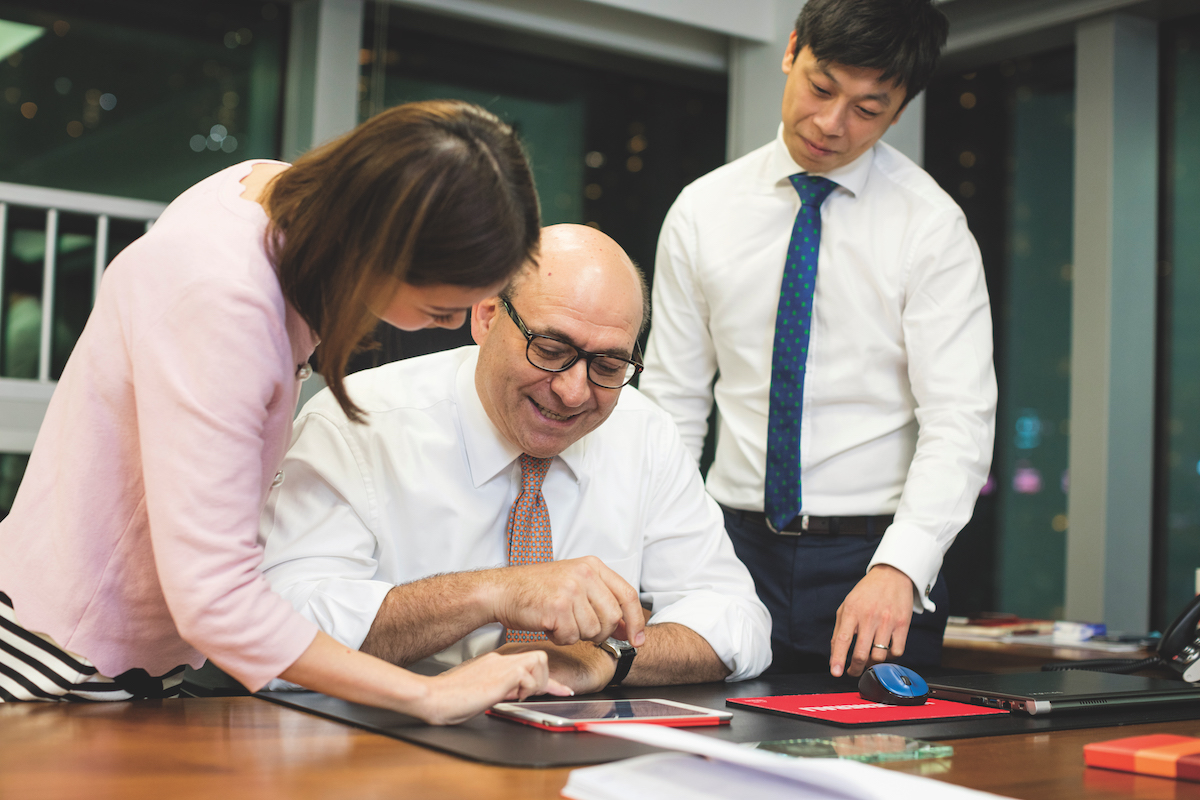 A chartered accountant by profession, Roberto secured several CEO and regional senior management positions in health and insurance businesses throughout Asia and Europe before arriving at Generali. He mainly focused on start-ups and turning businesses around, and was responsible for marketing, data and ecommerce initiatives. Before heading up Generali's Asian division, Roberto worked at AXA Asia, a subsidiary of the French insurance company AXA Group.
"The opportunity at Generali arose from the need for businesses to focus on developing the retail business more aggressively, especially to focus on health, protection and other attractive offers to build profitable growth," he says. Now he manages both the life and property, and casualty businesses of Generali Asia.
A greater reliance on data
With more than 25 years in the insurance sector, Roberto has noticed a shift towards a greater reliance on data, both for internal and external uses. "The industry as
a whole is constantly looking at ways to improve service excellence, stay on top of the evolution of self-service and alternative distribution channels, and leverage the use of digital marketing to engage with customers and other stakeholders," he notes.
"The availability of large quantities of data, the ability to collect and analyse this for a specific purpose, and the relative ease of analysing and interpreting it successfully, has allowed insurers to develop customised products and services to address individual customers' needs."
Fast facts:
Generali was listed in MIT Technology Review's 'World's 50 Smartest Companies' of 2015. This was for gathering health and fitness data from wearables to calculate insurance rates for participating customers.

This data-centric focus comes under the broader concept of innovation, one of the pillars of Generali's operating model. "We constantly challenge ourselves to rethink insurance in a simpler and smarter way," Roberto states. "We ask ourselves, what can be done with innovation and technology to drive value creation for customers and how we can accelerate our speed in delivering insurance solutions to the market?"
This has become a welcome challenge for the business, especially as it continues to develop its reach in the Asian insurance market. "As a relatively late entrant, we have to disrupt the traditional big players through our approach to service, a differentiated brand position, and by constantly remembering the noble purpose of the industry," Roberto adds.
Embracing innovation for more effective, simple and smarter solutions
He goes on to say that innovation is the vital to the company's longevity and success. "We embrace technology to transform the customer experience and the way we operate as an insurance company," he says. "Information technology and connectivity are important drivers to make us more efficient, and able to provide simpler and smarter solutions
to the market."
Through Generali's partnerships with venture capital, companies and start-ups, it has launched a series of innovative projects such as a smartphone platform and smart home technology.
"In Asia, we launched our eCare with the aim of making insurance claims simpler and faster for customers," Roberto continues. "It is a comprehensive health insurance platform that allows us to process claims anytime, anywhere. Customers simply need to take a photo of the medical receipt and submit it in real time through a mobile app. It is a game changer for its ability to remove multiple issues associated with manual claims processes."
The eCare platform is set to be implemented across five countries in Asia where Generali operates by 2019. For Roberto, profitable growth is not the only sign of business success.
"I value how many people's careers I have helped influence, and how many career ambitions I have helped shape and develop," he says.
"What you can do with and for your teams is key to adding value to a business. I am a strong believer in servant leadership – that to succeed means to empower your teams to execute the vision, to remove obstacles when needed, and to thank them when the results are achieved."
The next phase for Generali in Asia is a three-pronged strategy that involves strengthening its brand, building credibility with all its stakeholders, and delivering on its targets. "Asia is a major market for Generali," Roberto says. "We want to be the insurer of choice, not just because we offer great value and an ecosystem of products and services, but also because we contribute to the lives of the people who work for the company and to the community."