Named Best Green CEO by Warta Ekonomi in 2017, her first year as President Director of Danone AQUA, Corine Tap has continued the company's tradition of promoting health, both physical and environmental. Established in 1973 and headquartered in Jakarta, Danone AQUA is Indonesia's largest bottled mineral water and beverages company.
Educated at the University of Amsterdam, Corine previously had two stints in Indonesia, including nine years in the 2000s, making her transition to the company smoother. She says leading Danone AQUA is an honour, though also a highly demanding role. "I need 100% commitment, passion and perseverance to lead this business and support the 12,500 people who make our business real every day."
Over the next half decade
The company is committed to promoting social and environmental progress through its products, corporate culture and CSR programs and requires its staff to buy into its holistic purpose. "As part of Danone, we live and breathe our mission to provide health through food to as many people as possible every day."
In early 2018, this approach saw Danone AQUA become the first fast-moving consumer goods company in Indonesia to receive B Corp certification. Corine says the recognition was the result of a socially responsible culture. "This has been accomplished because of 45 years of spreading goodness in Indonesia. Goodness for business, people and planet. We are proud to be recognised and accredited as a force for good. Our B Corp certification is an external appreciation of our sustainability initiatives and how we operate as a company."
"We are proud to be recognised and accredited as a force for good."
The company's focus on minimising its environmental impact goes back to its founder, Tirto Utomo, who was looking into the issue in the early 1990s, long before the industry as a whole was concerned about overproduction of plastic. Danone AQUA has set itself objectives of achieving carbon neutrality by 2050 and collecting more plastic than it produces by 2030.
To move towards the latter goal, it has established six recycling units across Indonesia. These units manage local pemulung, or scavengers, to retrieve waste plastic and currently recycle 12,000 tons of PET a year.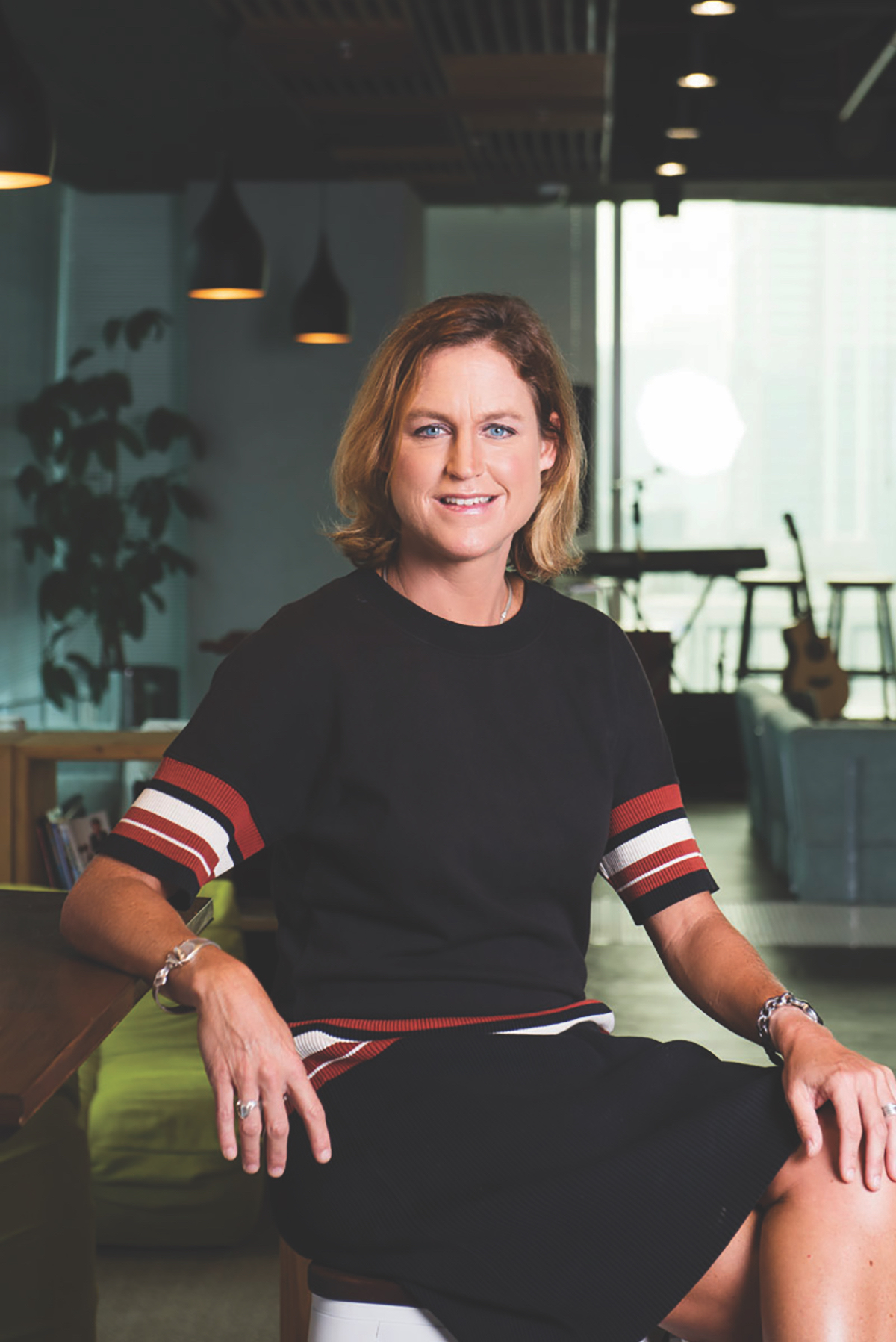 Socially responsible collaborations
Under the umbrella of AQUA Lestari and its suite of CSR initiatives, Danone AQUA has partnered with fundraising platform Kitabisa to implement targeted programs to improve access to education. It is also involved in protecting water resources, optimising packaging, improving packaging waste collection and reducing the company's carbon footprint.
Danone AQUA works alongside corporate partners, NGOs and government bodies on a number of projects to promote and coordinate recycling. Further, it is engaged with local communities to promote and facilitate sustainable farming practices. It has also reduced the amount of plastic used in packaging and made products recyclable by design. In taking a lead on these conservation issues, the company hopes to set a standard that others seek to emulate.
Danone AQUA has entered into a partnership with fashion giant H&M to create Bottle2Fashion. It involves Danone AQUA collecting plastic bottle waste in the Thousand Islands district.
The waste is sorted and shredded into flakes before being transported to a textile company in West Java that is a partner of H&M, where it is turned into various polyester materials for reuse in clothing production.
"We have done a lot, but we are not stopping there," Corine says. "We are on our way to 100% circularity and to recycling more than we use. We believe it is critical to protecting and preserving the watersheds and the natural environment in Indonesia, for the long-term."
Another socially responsible collaboration is AQUA's strategic partnership with several NGOs on the WASH (Water Access Sanitation and Hygiene) program. This initiative improves water access for some 135,000 people. Yet another undertaking is AQUA Ladies, which enables more than 10,000 women across Indonesia to sell Danone AQUA products from their homes.
The hope is that the Indonesian public will be inspired by Danone AQUA's efforts and use their collective power to bring about change. "We give consumers a chance to vote for the world they want to live in through the products and brands they buy," says Corine.
The company is also doing interesting things in packaging. Recent innovations include collaborating with popular Indonesian fashion designer Sebastian Gunawan to create the premium Reflections mineral water bottle that incorporates a rattan pattern.
Fast facts:
B the change: What is a B-corporation?
Likened to Fair Trade or organic certification, B-Corp certification recognises businesses that meet exacting benchmarks in terms of environmental impact, transparency, accountability and overall social performance.
This certificate is awarded by not-for-profit organisation B-Lab. More than 2,000 companies from over 50 countries and 130 different industries have achieved the certification. Achieving B-Corp certification can help a company attract talent, generate media attention and differentiate it from competitors.

A people's company
Corine describes Danone AQUA as a "people company" and says close engagement with its customer base is vital. "We need to be obsessed with what our customers want and how our brands and products can play a role."
The company has 12,500 employees across Indonesia and Corine says she draws motivation from their hard work and commitment, values shared across Danone AQUA's network of partners and communities, and evident every time she visits its 20 plants and 15 depots.
"The collective belief and pride to be part of Danone AQUA makes us the leader in this market. "I love my job," Corine concludes. "I love our brands, our products and what we do as a company every day. Our team is the most dedicated and the best – that is my greatest source of inspiration."