Let us take you back. The year is 2012 and Luke Yi is at a crossroad. He has toiled away in the corporate world for years. He knows he needs to make a change. He is motivated, he is energetic; but above all, he is a people pleaser and wants to combine his love of people with his love of food. He wants to give back.
"It's in my genes. I'm more of a giving person, as it's much more satisfying than receiving from others," Luke says. "It has always been my passion to please others, understand their wants, give them beyond what they expect, and make them feel comfortable."
Now imagine a small building tucked away in Tanjong Pagar, known as Singapore's 'Korean Town'. The space barely accommodates 30 customers at once, and has a little office area for one. People are bustling past, working, sightseeing, exploring.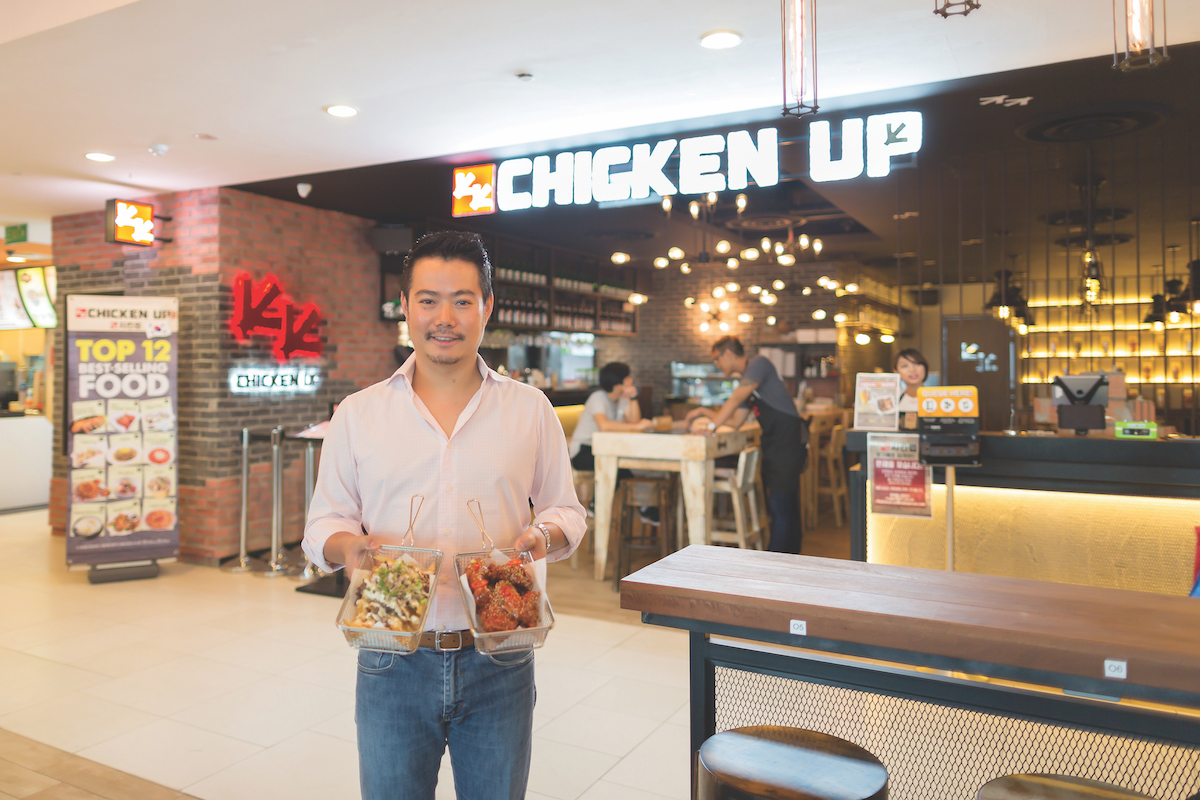 Luke knows that these are the people he wants to serve. These people will become his customers. "I had no previous experience and knowledge in food and beverage," Luke reflects. "I just took over an existing unit and made a little change to the interior before I started business."
This small building with three staff would eventually become the first in a widely successful, popular chain of Korean flavour-infused restaurants known to Singaporeans as Chicken Up.
Luke Yi brings Korean food to Singapore
Being of Korean background, Luke recognised a huge gap in the Korean food market in Singapore. He noticed that all the restaurants were simply about Korean barbecue or bibimbap. "There wasn't much variety, so I became inspired to open a different type of Korean restaurant: one that provided not only good-quality food but an amazing overall experience that the people deserve," notes Luke.
He and his loyal team of staff worked hard, turning over just S$300 per day in the beginning. He marketed, he networked, and he » developed. He turned his dream into a reality. That same store soon began profiting up to S$20,000 a day. Luke expanded.
He took over the shopfront next door, eventually needing the space of five entire units to cater to the hungry masses craving his product. "We had two- to three-hour-long queues for many months," Luke says.
Inspired by a love of fine-dining
That was five years ago, and in 2017, as Redz Group founder and CEO, Luke is working just as hard to give the people what they want. A self-proclaimed dream chaser, Luke was born in South Korea and migrated to New Zealand when he was 18. He worked in a business consulting firm in Melbourne, Australia, for 10 years before settling in Singapore 10 years ago.
Fast facts:
Redz Group is not only in the food and beverage sector. In December last year, it opened its first beauty business, Leekaja Beauty Salon, in Singapore's Mandarin Gallery.
The fine-dining culture of the corporate world inspired him. Luke wanted more and more to blend his love of people with his love of dining. "To me, being in the hospitality industry is not a job," Luke explains. "It's a lifestyle. Without passion and a genuine interest, there is no way you can succeed. Each day is unique in this business, and that is what makes it stimulating. I can't see myself in a different job."
However, Luke has worked different jobs. His corporate background is as diverse as his current business interests are now. He has worked in consulting and development, IT and marketing.
Redz Group gets better every day
Luke is a family man with two children and a beautiful Singaporean wife. They are his source of energy, confidence and motivation. He wants a healthy work–life balance for himself and for his staff. He wants to go beyond what people expect, both at home and at work. "Business is not about the individual; it is about us as a whole," he says.
Business is not about the individual; it is about us as a whole.
On the back his success with Chicken Up, he started Redz Group in 2013. Redz Group incorporates well-known food and beverage brands Baro Baro, The Da Bang and Don't tell Mama, as well as the original Chicken Up.
All the enterprises are company owned, with Chicken Up diversifying to incorporate a franchise subsidiary known as Chicken Up Little. "We are always aiming to get better every single day," Luke says. "We acknowledge new ideas, we embrace change, we love new discoveries, and we always learn from our mistakes."
Encouraging a more open industry
Luke's rise in the Asian food and beverage world has not been easy. Ever-changing trends and meeting the needs of consumers who are always after more for less has challenged his company.
To overcome the adversity, Luke says, rather than see other businesses as competition, he learns from them. He's even good friends with some of his direct competitors, sharing business ideas and tips with them. Luke says he wants to inspire the industry to be more open. "Having that level of understanding with each other is incomparable."
Redz Group is constantly evolving and transforming its business to remain competitive.
Redz Group is now expanding. Luke wants to take the company to new heights and is making plans to venture into neighboring countries. "Next year we're looking at opening franchise outlets in the Philippines, Vietnam, Indonesia and Cambodia," he says.
With this view to the future, Luke and his team are forging ahead in an industry renowned for failure. They are proving that where there is a will, there is a way. They are indeed giving back.
The cutthroat world of Singaporean food and beverage
As consumer behaviour continues to change with the rise of mobile and social media, combined with the recent economic downturn in the first quarter of 2017, the food and beverage market in Singapore is becoming tougher than ever.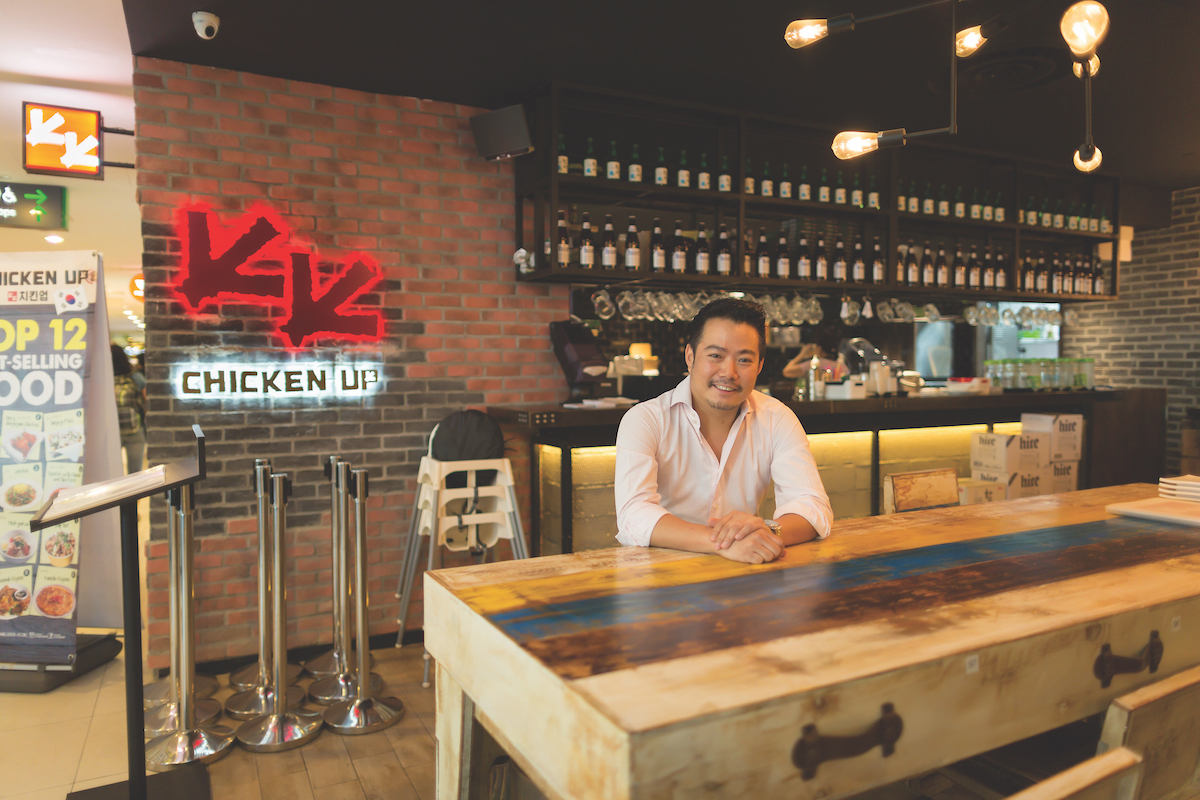 In comparison to neighbouring countries where rental costs are between five and 10% of revenue, in Singapore the figure is between 15 and 25 per cent. In addition, labour costs in other South East Asian countries account for 10-15% of revenue, whereas it's 25-30% in Singapore.
"As a result, our margin is getting slimmer," Luke says. "That's the reason we're extra cautious with expanding in Singapore, so our focus this year is overseas expansion." In an attempt to hedge this risk, it signed a memorandum of understanding with partners in Indonesia and Vietnam as well as developing within the Malaysian market.
Redz Group is focused on five key aspects
Cost control by adopting newer technology to increase productivity and decrease dependency on labour.
Using analytics and Big Data rather than relying on 'gut feeling'.
Increasing speed to market to cater to the fast-changing needs of customers.
Building more alliances and eco-partners.
Creating more products that are value for money for consumers, as they become better informed and more penny-sensitive.
As Redz Group adopts these strategies, Luke also notes that consistency is vital, especially in the cutthroat food and beverage industry. "Everything should run with accuracy. New entrepreneurs usually fail or disregard that vital aspect," he says.