For many Sydneysiders, the hour's drive north to the Central Coast is an escape from the city bustle. A popular destination for retirees, the region offers a change of pace and an entirely different quality of life. When it comes to health care, though, it's a different story. The front line is largely similar to what can be found an hour south – the needs of the community are just as important.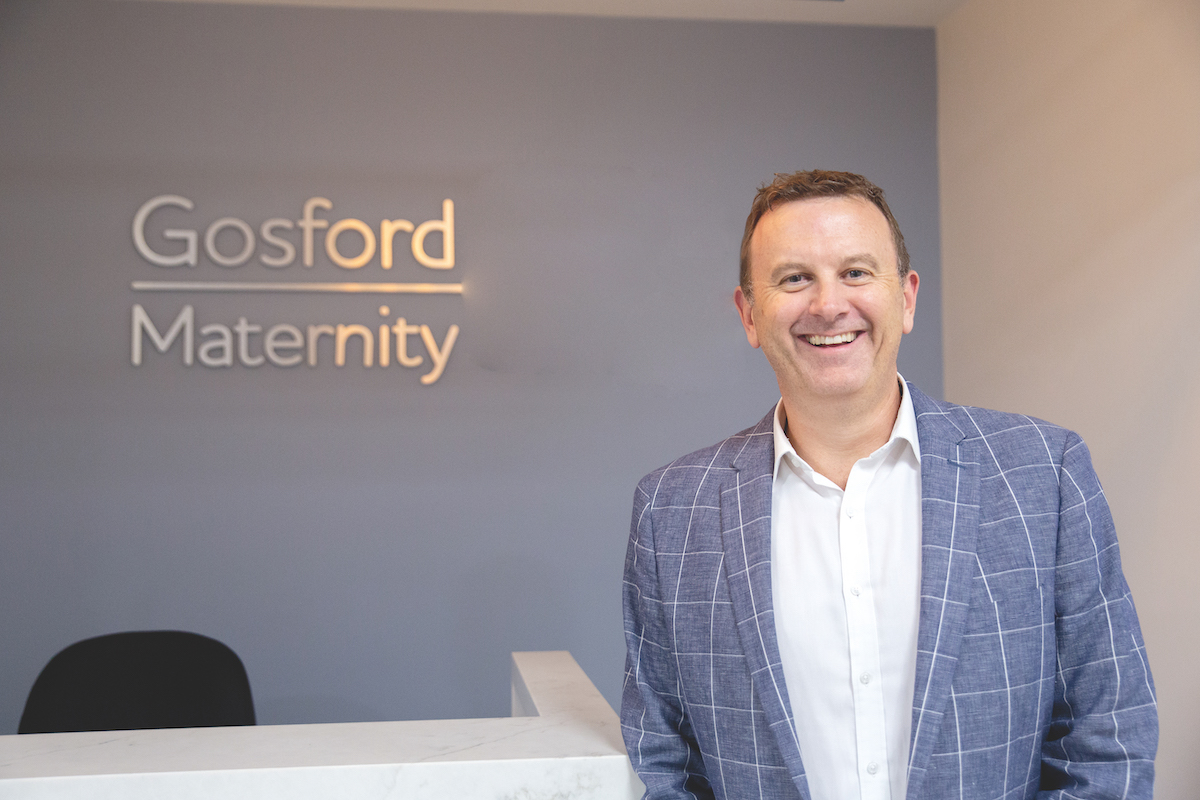 Four decades ago, a group of doctors with a keen interest in the New South Wales Central Coast healthcare community banded together to make a difference. They founded Gosford Private Hospital, which has grown over the years to become the largest private employer in the region.
These days, Gosford Private is owned and operated by Healthe Care Australia (HCA), which also oversees the nearby Tuggerah Lakes Private and Brisbane Waters Private Hospitals. Under HCA's guidance, Gosford Private has enjoyed a dramatic transformative journey into the state-of-the-art facility it is today.
"When I joined HCA nearly 10 years ago, the region was positioned for phenomenal growth," says Matt Kelly, HCA's Executive Manager for Central Coast and CEO of Gosford Private. "By expanding our range of services and volume of patients we serve, we've seen exactly that."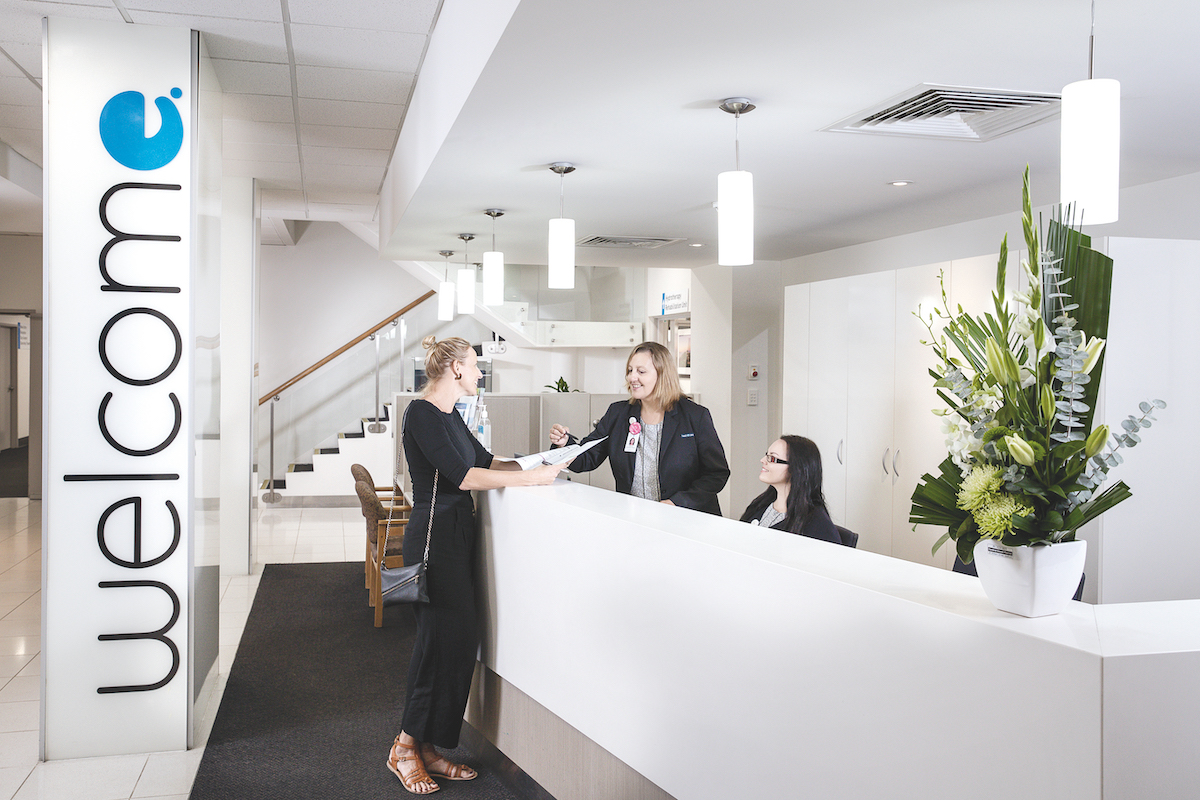 "Incorporating genuine empathy into your role as both a business leader and a healthcare professional is integral."
This expansion has left Gosford Private uniquely placed to serve the community's healthcare needs. "I'm proud to have played a part in the growth of specialty services that now include the fields of neurosurgical, cardiothoracic, cardiology, endoscopy and rehabilitation," he shares.
The other opportunity Matt recognised upon his arrival was the need to further invest in human capital. "From staff numbers to workplace culture to our abilities to deliver improved patient experiences through values focused and patient-centred care, the hospital has truly grown alongside the community," he beams.
A 26-year industry veteran and a former registered nurse in some of the busiest and preeminent hospitals across Australia and the UK, Matt is used to the breakneck pace and high stress levels of the medical front line. In 2012, he joined HCA as Deputy CEO of Gosford Private and progressed to his current role, where he's responsible for more than 900 staff across HCA's three Central Coast hospitals.
"I have the opportunity to innovate, improve and generate positive strategic outcomes for our hospitals and the patients they serve," he reveals. "It's by far one of my most exciting roles to date."
Matt's experience in the trenches of health care gives him a unique perspective when it comes to making the kind of business decisions his role demands. "I'm able to bring clinical insight and knowledge to inform business operations, decisions and management for our private hospital as a business entity," he says."
As a CEO and manager in the health industry, I find one of the most important attributes you need is to be willing to constantly evolve and change your approach, according to the audience before you."
With so many stakeholders in the mix at Gosford Private, Matt believes the ability to wear multiple hats is crucial. "You must be able to confidently answer detailed financial questions about your business and, in the next meeting, have an empathic approach to a patient who is telling you about their experience," he points out. "One cannot achieve success without the other."
The effectiveness of this approach was evident in 2019 when Matt took home the Outstanding Business Leader gong at the NSW Business Awards. The win was also recognition of the work he has done to raise the profile of the Central Coast, such as sending Gosford Private's specialists to overseas health summits.
Additionally, Matt believes that emotional intelligence is one of the most potent tools in his arsenal. "Leadership requires that you have enough self-awareness to be conscious of your responses to situations," he says. "You need the interpersonal skills to be able to communicate effectively with all levels of your team."
Although empathy is something that requires constant practise, Matt believes the rewards are there. "Incorporating genuine empathy into your role as both a business leader and a healthcare professional is integral when it comes to patient care, staff engagement and management, and even business operations," he asserts.
A lot of those business operations involve building relationships with HCA's myriad partners and suppliers, many of which involve sustainability initiatives. Hospitals are major contributors to community and national carbon footprints, largely due to transport, waste storage and the use of hard plastics. Currently, Gosford Private produces 150 kilograms of organic waste daily, 613 kilograms of clinical contaminated waste weekly, and five cubic metres of recyclable plastics monthly.
In the past 12 months, the hospital has sought to overcome these challenges and improve its sustainability. "We've diverted five tonnes of hard plastic from landfill, introduced PVC recycling and stopped the use of Styrofoam cups," Matt confirms. "There's still much to be done, but we're working closely with local and state government and other health stakeholders to achieve more in this space."
One of those stakeholders is medical supply company Medline, a major supplier of Gosford Private. "We've developed a fantastic relationship with them around sustainability," he says. "We've worked very hard on our social responsibilities in being a sustainable business, and Medline has a similar drive to improve our industry."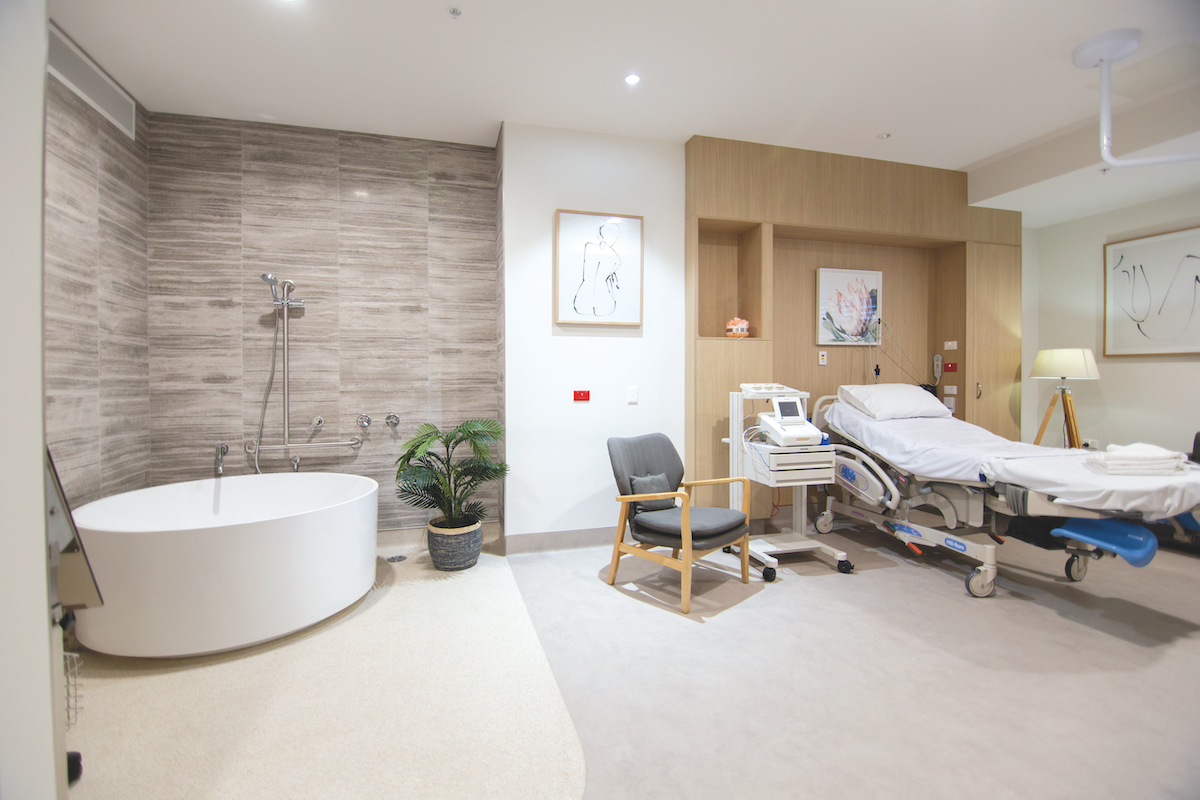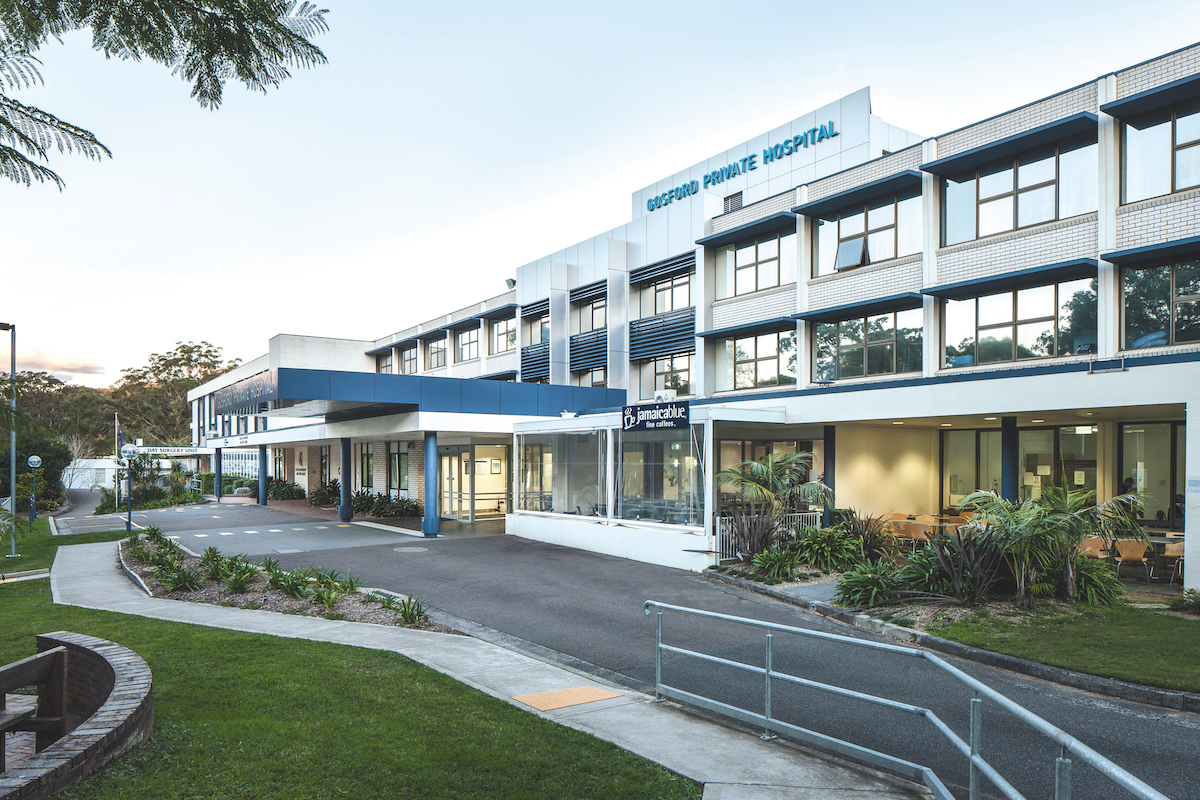 Medline has been supplying medical and surgical supplies to the Australia and New Zealand region since 2011, but its parent company has been among the world's leading healthcare supply companies for more than a century. Its dedication to constantly improving its range of products and solutions to better fit today's sustainability needs means that its beneficiaries – such as Gosford Private – can get on with the job in a more environmentally friendly way.
"Having our major supplier of medical and surgical consumables on board with improving the life cycle of recyclable products greatly assists our cause," Matt explains. "It also brings a lot of attention to our business as others try to learn from our success in this area."
It's far from a spray-and-pray arrangement too. So close are the ties that Medline staff are never far from the hospital grounds to see how their products are being used. According to Matt, this is nothing but fruitful for the two companies' working relationship. "Being able to have Medline come to our site to see how we use, recycle and dispose of the waste generated by their products has nurtured a partnership that is truly beneficial for both of us," he suggests.
The advent of the COVID-19 pandemic has pushed the global healthcare industry to new limits; it's no different at Gosford Private, but Matt concedes the crisis isn't without its opportunities. "It's had an enormous impact, but through pandemic planning, we're well placed to adapt, evolve and shift our services to work within the virus's constraints," he says.
In Gosford Private's case, this means digitising a range of services, focusing on community and patient engagement via online forums, and developing COVID-safe environments. "The safety of patients, staff and the community remains our focus, and we'll continue to adapt planning to ensure our hospitals remain responsive and agile to the changing conditions," he insists.
As Gosford Private – and HCA's other hospitals in the region – continue to go from strength to strength, Matt's job isn't getting any easier. However, he agrees that it is just as rewarding as ever. "We are nurturing, supporting and growing the next generation of leaders in health care at our three growing hospitals," he enthuses. "And the area where we've seen the biggest difference over the past 10 years is in the capacity and strength of our incredible, talented, skilled and innovative leaders across all of our teams."
Today, Matt's teams are achieving the mutual goal of excellence in patient care. "In many years to come, they'll be among some of the most impressive and innovative leaders across the entire health sector," he says.