Bernard Kwok really does have his head in the clouds. With more than 30 years' experience in the IT solutions and software industry, he was more than ready to take over as Vice-President of the Greater China region for virtualisation and cloud computing infrastructure provider VMware in 2016. Proficient in strategy, operations and investments after working for companies including Symantec, Fujitsu, Nortel Networks, Alcatel Network and EMC, Bernard is now responsible for VMware's business promotion in mainland China, Hong Kong, Macau and Taiwan.
"China is one of VMware's most important markets," he says. "It is brimming with opportunities, and shows a strong focus on infinite cloud capabilities and digital transformation. This presents the opportunity for companies like ours to help businesses evolve their IT infrastructure from a legacy data centre into a dynamic cloud-based platform. Over the next three to five years, we will see China continue to transform in preparation for the digital era."
A pioneer in virtualisation and an innovator in cloud computing and mobile commerce, VMware is the preferred infrastructure platform for Fortune 500 companies and is trusted by more than 500,000 customers worldwide. The company is founded on the premise that digital transformation creates unlimited opportunities for enterprises. "VMware has been in China for more than 10 years and I am proud to see how much we have contributed to the nation's IT transformation," says Bernard.
A focus on partnerships and R&D
The company drives the development of cloud computing and business mobility through strategic partnerships and R&D efforts. "After establishing a joint venture with state-owned Sugon Information Industry Co., Ltd in 2016, we have started to push more public partnerships through our VMware Cloud Provider Program." The US$20 million joint venture was established in Chongqing to develop localised cloud systems for Chinese customers. It is part of the parent company's broader push to invest US$1 billion in innovation and talent development in China.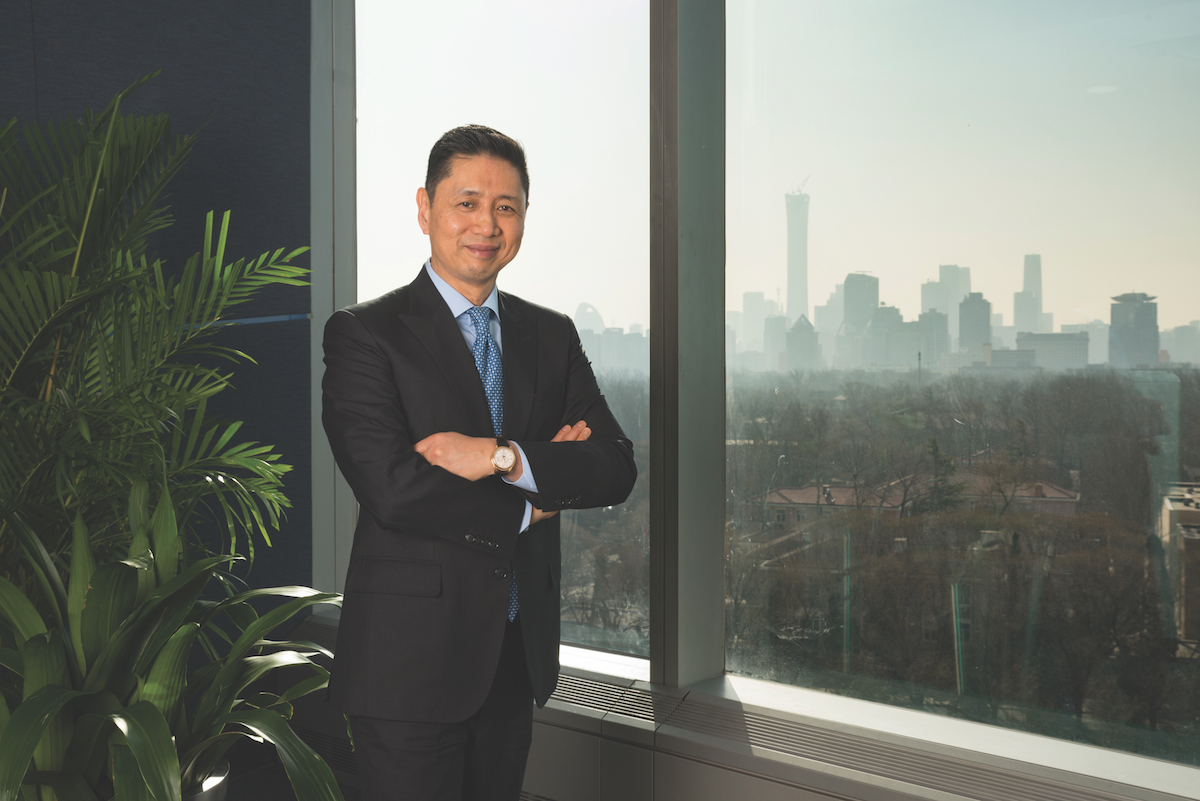 VMware helps its clients become proficient in IT software and innovative business practices while enhancing performance and increasing internet security using its hyper-converged public and private cloud system. This unrivalled software has been accredited by analysts such as Gartner, Forrester and IDC, all of which unanimously identify VMware as a market leader.
"To survive in the Chinese market, we have to be fast, local and proactive in reaching out to customers and partners. We form strong and transparent relationships and, as a result, our net promoter scores are the highest I've seen in my entire career," says Bernard proudly.
"The market is robust and our customers are ready to transform their businesses. There is a major drive for innovation in China, with the emergence of technologies like the Internet of Things (IoT) and artificial intelligence. It is our hope that we can provide the infrastructure that will allow companies to take advantage of these new developments."
VMware experiences breakout growth
Last year, VMware ranked sixth in the inaugural Fortune Future 50, a new ranking of companies best positioned for breakout growth. Coming in just two places behind Netflix, VMware was commended for facing impossibly steep competition from Amazon's AWS and Microsoft's Azure. "We are very proud to be the only IT infrastructure company in that category, and it really helps to motivate our people and get our customers excited," says Bernard. "For me though, good is never good enough. We continue to be
self-critical and we always keep moving forward."
Every day, VMware instils in its employees five EPIC2 values – Execution, Passion, Integrity, Customers and Community. "We have a very close-knit and hardworking team. So much so that our peers often ask us how we have achieved such a thriving culture," says Bernard. "These values are spoken about every single day, all the way up to the CEO of our parent company."
Our peers often ask us how we have achieved such a thriving culture.
He adds that VMware offers its employees a chance to create something new and better every day by staying focused on building technology that impacts their future and that of generations to come. These efforts have not gone unnoticed. VMware was recently honoured as one of the best US tech companies to work for by Great Place to Work® and Fortune on its 2018 'Best Workplaces in Technology' list, coming in at number nine.
Plans for the future
Bernard sees enormous potential in the market and is aiming for a double-digit growth rate over the next three to five years.
"We are helping customers take advantage of the private and public cloud, as well as the hybrid cloud – which combines features from both," explains Bernard. "In the long-term, we will roll out new capabilities in IoT, edge computing, and network function virtualisation capabilities in the telco sector. VMware will continue to challenge the status quo by going beyond traditional capabilities to help our customers transform."