Some people are born determined. For others, determination can manifest through difficult situations and hardship. Regardless, both sow the seeds of the entrepreneur. In the case of Charles Lee, both apply in equal measure. Possessing natural drive and ambition, the Hong Kong native thinks coming from a poorer background has also been a major motivator throughout his formative years.
"Because I didn't come from a rich family, I had to work much harder than those who did," he says. And work much harder he most certainly did. After completing his studies in social science at The Chinese University of Hong Kong, Charles went along the usual graduate path, working for an IT firm for five years. However, he felt unfulfilled and wanted something more from his working life.
Charles Lee built the Legan brand from scratch
In 1992, Charles founded and started managing his own IT firm, Newtech. As he began establishing more companies in the years that followed, they eventually became subsidiaries under what is now called the Legan Group.
Since building the company from scratch, the Legan Group founder and managing director derives plenty of satisfaction from his work. "Back when I started it 25 years ago, I could see that the IT industry was a rapidly growing market in our region," Charles says. "The nature of the industry also matched my personality, and I just love technology, so the decision to devote my life to this area was easy."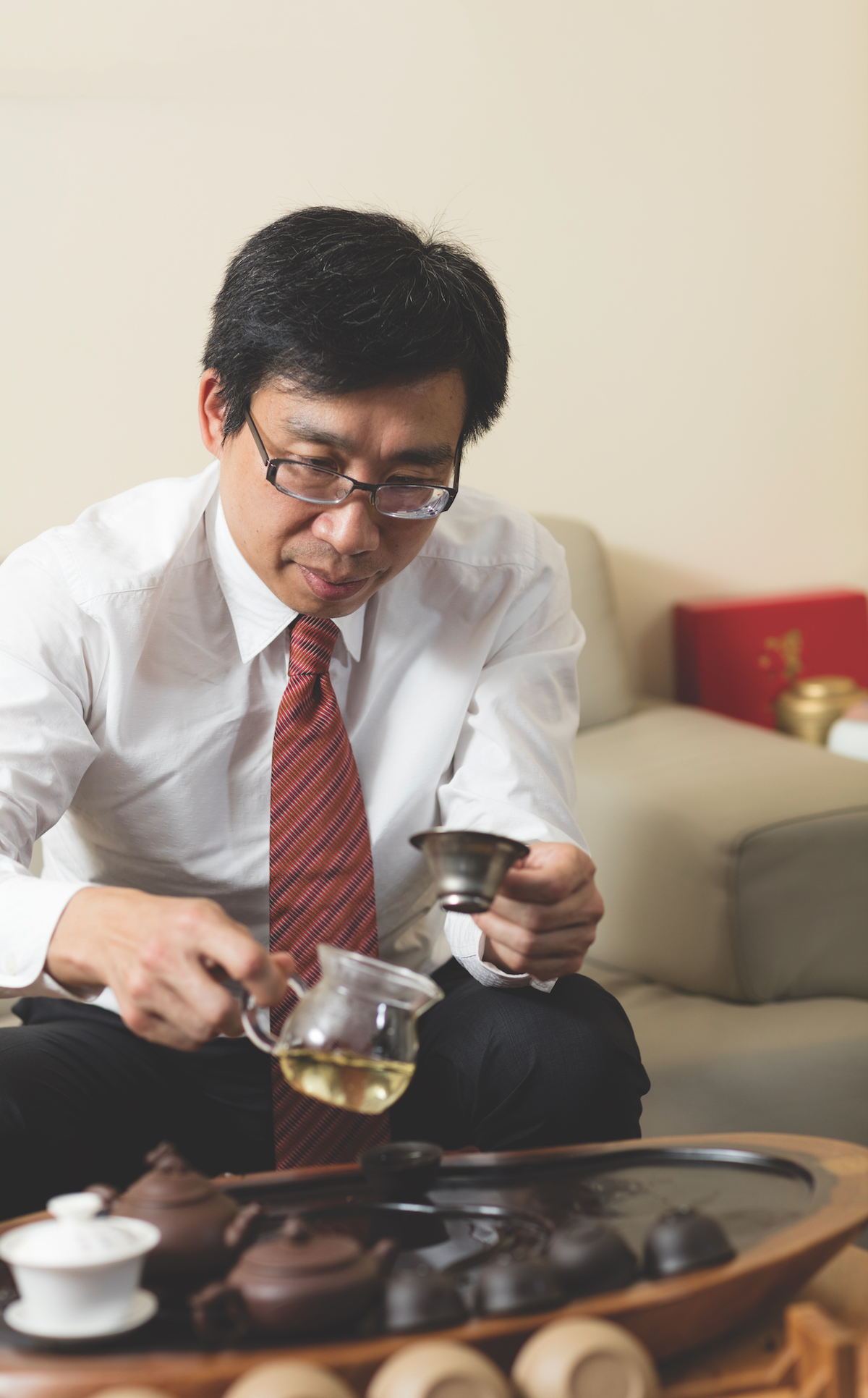 The Legan Group now has more than 500 employees spread across Asia, with headquarters in Hong Kong as well as offices in mainland China, Vietnam, Thailand, Malaysia and Singapore. Looking back, Charles explains that sometimes the hardest part of a journey can be taking the first few steps. He recalls some of the difficulties he faced in the early years around getting started and establishing the brand.
"Even though we had strong skill sets, it was difficult convincing the senior management of companies like the Hong Kong Monetary Authority (HKMA) and Reuters to commit to us. They were very hesitant to use us at the time," he recounts.
Growing up in a poor family, I didn't have any financial support from my parents. I had to use my savings to finance the company.
On top of the difficulties of recruiting customers and suppliers without a legacy to fall back on, Charles didn't have any outside financial support. "Growing up in a poor family, I had to use my savings to finance the company, and then use revenue from that to support the newer company operations," he says.
Legan Group covers a broad spectrum of the IT industry
Charles currently has five subsidiaries under the Legan Group banner. After Newtech was founded in 1992, ReachTec followed in 1996, then Outerspace in 2002, OneAsia Group in 2009, and finally YoHo e-Biz in 2015. Each subsidiary focuses on a different subsector of the IT industry.
Newtech provides IT infrastructure solutions for critical environments, including data centres, network control centres and laboratories. ReachTec is the equipment manufacturing and supply arm of the Group, providing electrical, mechanical and IT products for critical environment and IT infrastructure. Meanwhile, Outerspace is an expert in the high-tech realty industry.
Then there's OneAsia, a subsidiary established to keep up with current IT industry trends across APAC. It offers holistic solutions to corporate clients all over the world. Currently, OneAsia is Legan Group's major area of focus as it is addressing the rising demand for IT infrastructure such as data centre colocation, AI, cloud computing, and other digital solutions.
Charles shares that OneAsia recently launched its purpose-developed six-storey data centre in the Shanghai WaiGaoQiao Free Trade Zone. At 26,000 square metres and with the ability to locate up to 6,000 standard racks, the centre received an overwhelming response when it was officially opened in August 2017.
Furthermore, OneAsia has a newly developed data centre in Hong Kong's Kowloon Bay which, at 12,000 square metres, is also hot on the market, with corporates from the financial sector particularly interested in it. OneAsia is also investing around HK$3 billion into Nantong in China's Jiangsu Province to build a data centre farm with a total space of 260,000 square metres. The location is ideal, being just 30 minutes away from Shanghai by high-speed rail.
The final subsidiary in Legan Group is YoHo e-Biz, a business created to establish a presence in the ecommerce space.
Legan Group stays ahead of the industry trends
As the amount of IT infrastructure available globally continues to rise, Charles believes cloud computing will become one of the most important trends in the age of Big Data. "Cloud computing has definitely impacted the industry and is one of the most important new technologies in the IT infrastructure space. The flexibility and cost-saving potential of cloud computing has the ability to help companies all over the world."
Other current trends include the increase of cybersecurity, the use of data analytics, and the use of artificial intelligence. All of these trends create a lot of change in the market, with Charles adding that they won't be going away anytime soon.
"This year, everyone is talking about AI, which will become an important technology in the industry. We have to look at how this will affect our region, because the industry in China, Hong Kong and Singapore is very much focused on the development of AI. If we can be on top of all these trends like Big Data, AI and cloud computing, we can work on developing different kinds of applications and offering them to the market."
In the entrepreneurial spirit, Charles has been forecasting what trends will come next. He says Legan Group is researching the development of robot technology from both start-ups and mature companies. Much like his other subsidiaries, he wants to invest in his own project in the same space but then integrate it back into the holistic and multidimensional offering that Legan Group possesses.
Charles notes that he also needs to look towards Legan Group's own suppliers and the market leaders to develop solutions of the future. "Because of the sheer number of new ideas and solutions in IT, we can't just do it on our own," he says. "We have to engage with our suppliers and vendors in the market as well."
An award-winning entrepreneur
Despite having all these subsidiaries under his wing, Charles thinks he has been cautious in his moves to expand. "I have an ambitious mindset, and have a vision to expand my business to more locations, but I think I also need to be extremely careful in expanding and do it step by step," he explains, "because if anything goes wrong, everyone in the industry will know, which then damages our reputation in the marketplace."
Luckily for Charles, the reputation of Legan Group is very much intact. "Even though we have been around for almost 25 years, we've still kept a good reputation in the market. We are the best data centre provider in Asia," he remarks.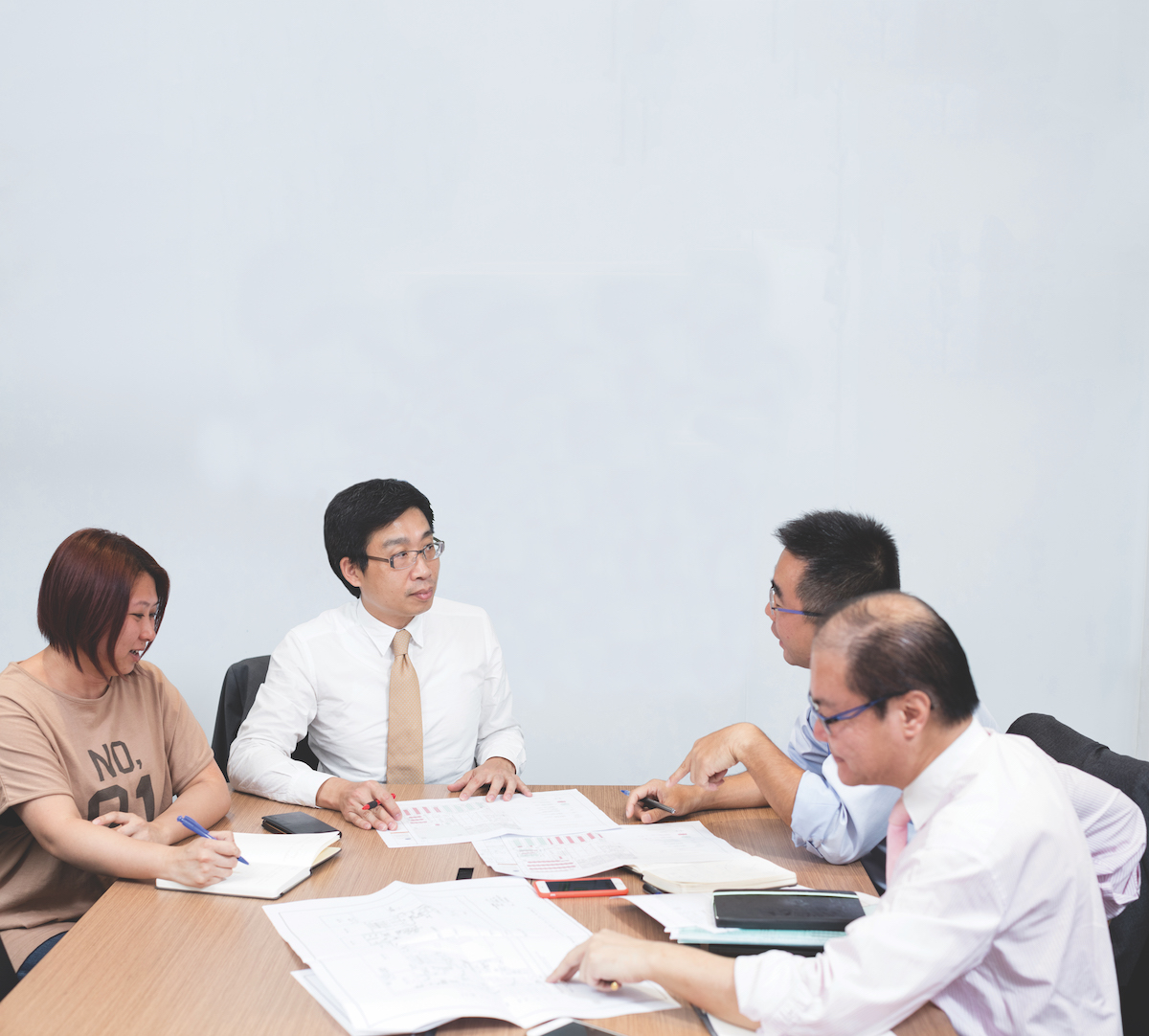 Even though we have been around for almost 25 years, we still have a good reputation. We're the best data centre provider in Asia.
The success has certainly not gone unrecognised. The young entrepreneur has received numerous accolades throughout his career, including the Excellence in Achievement of World Chinese Youth Entrepreneurs at the ninth World Summit of Chinese Entrepreneurs in 2012; a Professional Fellowship from the British Computer Society in 2015; and Business Leader of the Year at the Asia Pacific DCD Awards in 2016.
More recently, he was awarded Most Influential Entrepreneur of the Year at Mediazone's Hong Kong's Most Valuable Companies 2017, as well as the Cloud Leadership Award by DataCloud Asia in February this year.
"All these awards have encouraged me to strive for excellence in my work and maintain my status in the market. The Legan Group can maintain its position as an industry leader, which is something we are always proud of," says Charles.
The Legan Foundation Charity Fund
Despite the success and recognition from industry peers, Charles remains aware of his own upbringing and has been grounded throughout his career. In 2009, he established the Legan Foundation Charity Fund to help Hong Kong's most vulnerable people. The first program it ran was a free after-school tutoring service for over 200 students
"Every day, we send our tutors to school and identify students from lower-income families. After the students finish their lessons, the tutors provide them assistance with their homework and engage them in other interests and extracurricular activities. That is a much better outcome for them than having them wandering the streets." In addition, the charity organises weekly school visits to Newtech's own organic farm in Yuen Long to bring home its natural environmental protection message.
The Legan Foundation has also been running a couple of programs whereby it provides coupons for the elderly so they can receive free meals. These programs have been run every month since it started in June 2013. "We have around 1,000 elderly people receiving our meal coupons each month," Charles says. "They can go to restaurants and have better food than
they might normally eat."
Focused on growth in Asia-Pacific
Charles's main focus for now is on expanding the business in Asia–Pacific, rather than heading abroad. "I think Asia will be the main goal for the next decade. It's a place of many golden opportunities, especially in China," Charles says. In any case, he has kept an ambitious 30 per cent growth target, at least in the medium term.
"In the past two years, we have been experiencing good financial growth. We can estimate that at least for the next two years we can maintain the same rate of growth for our company. It can be tiring at times, but it's also an exciting time."
While some CEOs would spurn such targets as unrealistic and unsustainable, this does not deter Charles. Much like many of the world's leading entrepreneurs, he has been doing what many believe to be impossible for over 25 years and counting. Charles will continue to be driven and to be ambitious. After all, he has the entrepreneurial spirit.