He may be only 12 months into the job, but Logicalis Deutschland CEO Christian Werner brings with him a wealth of knowledge. The executive comes from the company's strategic partner – multinational computer technology corporation Oracle. This means he brings with him a whole toolbox of specialised skills and knowledge. Christian had worked for the database producer in Germany for six years, most recently as its senior manager responsible for expanding the country's partner landscape.
His career, however, began in a slightly different field, in sales at Siemens Information Systems in 1992. This was then followed by valuable international sales experience with Sun Microsystems from 1995 to 2010.
A stint in Sydney as senior manager for channel programs and operations for Australia and New Zealand led him to a country lead position in Germany. Then, in 2010, Sun Microsystems was acquired by the database producer Oracle, and Christian was one of just a few board members to survive the takeover.
Christian Werner realises his leadership potential
From 2010 to 2012, he headed the company's hardware channel in Germany, Norway, Denmark, Finland, Sweden and Switzerland. "In 2012, I led a major reorganisation, where we combined our three channel organisations," says Christian, who claims the longest service history in the German management team since the Sun acquisition.
He developed strong relationships and worked closely with key partners including the founders of Inforsacom Logicalis, who quickly recognised his leadership potential. Thus, in January 2017, Christian was appointed as the CEO of Logicalis Deutschland – the German arm of the international IT system house.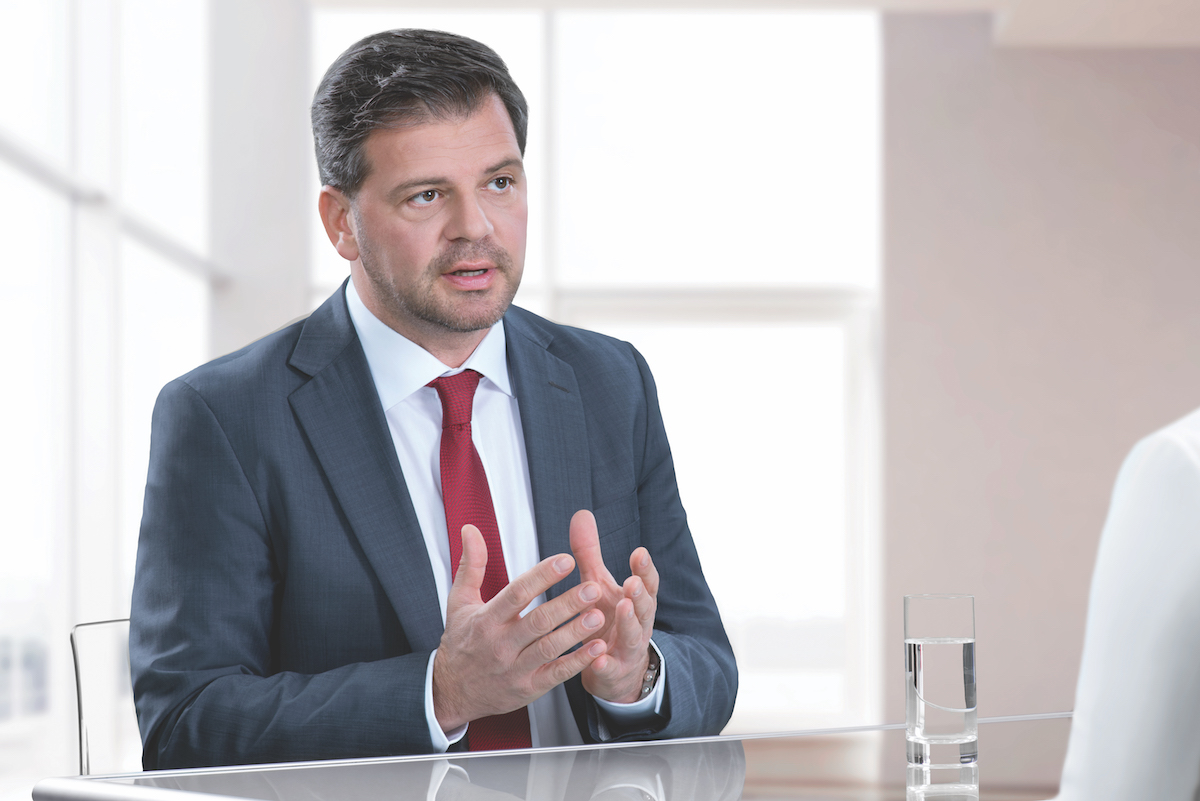 I was brought on board to meet the demand for an experienced leader.
Logicalis's beginnings date back to 1997, when Datatec bought an English networking integrator, Logical Networks. Like its current CEO, the company rapidly gained a respected international standing. Through an intensive globalisation strategy that resulted in the acquisition and integration of 20 IT companies, in 2001 the Logicalis Group became the formal legal holding company.
Headquartered in the UK, the company develops and implements information and communications technology solutions for customers across Europe, North America and Asia–Pacific. "I was brought on board to meet the demand for an experienced leader who had a history of successfully reorganising and streamlining organisations," says Christian. "I am well connected to the market and to the key players in the German IT scene, so I brought a significant network of contacts to the company."
Logicalis Deutschland connects customers to technology
Through global collaboration with key strategic partners such as Cisco and Oracle, the company benefits from the technical capability, professional competence, and references that inform its international activities. Logicalis Deutschland sees itself as a service provider, bridging the gap between the requirements of the customers and the technologies of different manufacturers.
"My strategy has been to first leverage the global presence of Logicalis to maximise the benefits for our customers," says Christian. "The group prides itself on innovation, quality and first-class customer service. We currently have subsidiaries in 26 countries, and this is what sets us apart in Germany." Christian explains that the German market is crucial for the company. Even though it is already well positioned in the areas of cloud, network and security solutions, it is still showing significant growth potential.
"My second priority was to transform the traditional business of the system integrator from on-premise to as-a-service, since many of our customers are looking for a shift to public cloud services. In the time I've been here, we have already had significant successes and have closed several massive managed service deals.
"My third priority was to reduce execution accidents. I believe that we can secure a competitive advantage if our operations are backed by industry trust. To earn this trust, I am putting a strong focus on optimising our processes and implementing new tools," explains Christian.
"This includes bringing new releases of our configuration management and enterprise resource planning systems, implementing faster decision cycles, and streamlining the approval process. Such tasks may seem boring, but they're important for our customers, and that's what matters."
One of the top 10 IT service providers in Germany by 2020
Logicalis supports technical solutions with full life-cycle management, from planning, design, implementation and integration to support, management and optimisation. The company is on track to become one of the top 10 IT service providers in Germany by 2020. "If we maintain our current projections and continue to focus on the areas in which we can make the biggest difference, we will easily achieve this position," says Christian.
"The combination of our global network with our ability to leverage skills gives us the highest possible level of flexibility and agility." Logicalis customers are able to implement global IT rollouts with a single point of contact.
"Almost every decision is made locally, allowing us to be much quicker than our key competitors. However, we are also able to access the knowledge and competencies of our teams throughout the world – with more than 4,000 employees worldwide. Whether we need advice from Brazil, Spain or the UK, support is given instantly," says Christian.
Navigating the challenges presented by digitisation
While many of its competitors focus on Germany, Austria and Switzerland, Logicalis's scope is worldwide. "Our focus for the future is to leverage our strength. Our services are unmatched. Not one of our competitors has the same level of security operations centres as we do in Europe," says Christian.
Nevertheless, digitisation presents several challenges for the IT sector, forcing companies to put their IT infrastructure to the test and adapt to remain flexible and competitive. "IT is becoming increasingly complex. The demand is increasing, the possibilities are increasing, and the market is moving fast," explains Christian.
"Our customers see new possibilities for cloud solutions and software as a service rather than an on-premise solution. This is making the job of a CIO or digital officer difficult. We aim to make their daily lives a little easier by simplifying their IT."
The speed of innovation is also increasing significantly. "In the past, it would often take months to achieve service approval, allocate resources, and organise everything in a data centre," says Christian. "Now it takes a simple phone call to get the best service and resources to arrive the next day. No excuses and no delay. However, this is putting a great deal of pressure on IT companies to increase agility and innovation."
Well positioned for a prosperous future
Christian describes Logicalis's key partners as a toolbox for the company. "We only use the best tools to build world-class innovation services for our customers: this makes the difference between success and failure. For example, Oracle is a world leader in innovation, so we aim to stay on top of its developments and maintain the highest level of certification," he explains.
"It is about much more than simply selling product A to customer B at a margin of C. For a company our size, it's important to find our sweet spot where we can combine our capabilities to provide services, convert knowledge and transform products into business value for our customers."
It's important to find our sweet spot where we can combine our capabilities to provide services, convert knowledge and transform products into business value for our customers.
With a modern solutions portfolio, international competence and strategic partnerships with top IT companies, Logicalis Deutschland is well positioned for a prosperous future. "IT has developed across the world as a major factor of competiveness. We are in the middle of a fascinating growth period filled with new technologies and developments," says Christian.
"If you think back 20 years ago, IT was just a cost centre and a boring guy who no-one listened to. Today, IT is a commodity, not a burden. Having worked in the industry for the past 25 years, I can say that it has never been cooler to work in IT."
---
The Innovation Alliance
Logicalis Deutschland is a proud member of the Innovation Alliance – led by Cisco. The alliance is a coalition of system houses, software developers, service providers, resellers and consultants that combine their competencies to drive the issue of digitisation in small- and medium-sized enterprises.
The alliance has set itself the task of opening up to the German middle class the possibilities offered by digitisation. More intelligent processes, more efficient work, smarter products, higher profit, less stress – that is what defines digitisation.
---
---
The right advice
Christian credits his best piece of business advice to his former boss at Sun Microsystems. "He was a manager with an established, multinational business background who had lived in North America, Asia, Europe and now Australia.
He told me, 'Listen to your customers as often and as much as you can.' It is that simple," says Christian. "If you truly understand your customer and what issues they're facing, then you are in the best position to come up with a suitable solution. If you only see them as someone you hope to get business from, you won't get very far."
---