Danny Leong begins his conversation with The CEO Magazine, saying: "If you're familiar with Air Asia's 'Now everyone can fly' tagline, our unofficial catchcry is: 'Now everyone can accept electronic payments'." While it doesn't roll off the tongue as smoothly as the former, there's no confusing the message. GHL Systems is making electronic transactions available and safe for merchants of all shapes and sizes.
"Traditionally, from a security standpoint, it's very difficult for smaller merchants to accept electronic payments because of security risks. So we have a mandate to enable anyone to accept those types of payments," Danny, the Group CEO of GHL, continues.
"Regardless of the size of the merchant, however big or small, and whatever payment acceptance instrument they use, we will enable them to collect payments electronically so they can improve the efficiency of their business. Working out the best way to do this is a challenge because it's constantly changing, but we know we can dominate the market by providing payment acceptance services to lower-tier merchants."
GHL Systems partners with Alipay
Earlier this year, the company partnered with leading mobile and online payment platform Alipay to offer payment acceptance services to Malaysian instore merchants, with online vendors to follow close behind. The success of the venture is already clear to see, with more than 2,500 merchants across 3,600-plus outlets as of August 2017.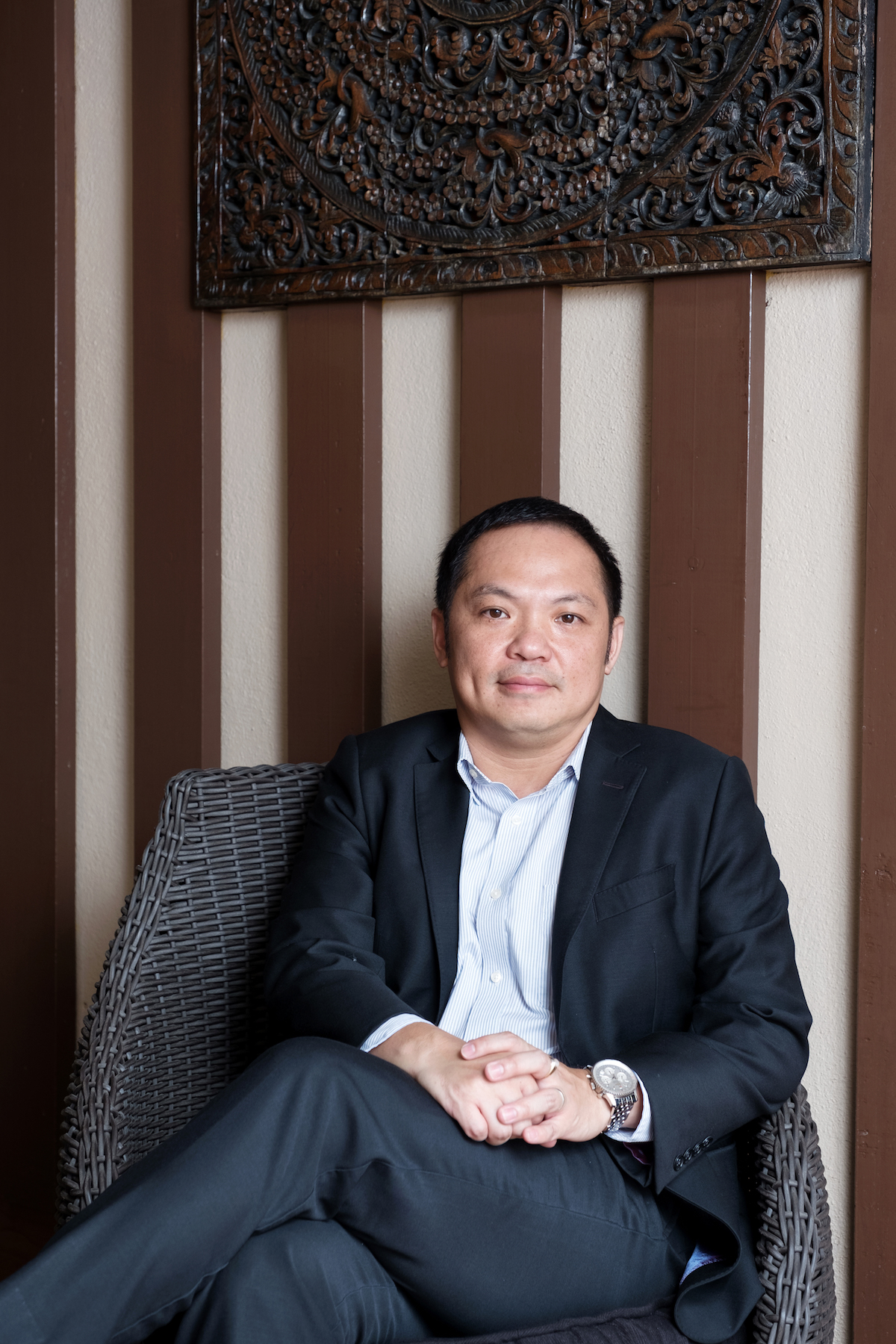 We know that we can dominate the market by providing payment acceptance services to lower-tier merchants.
GHL's foray with Alipay into Thailand in 2016 very clearly indicated the demand was there too. Less than a year after entering the market, more than 800 merchants had been introduced in popular chain stores. Alipay has basically swept the globe on the back of an army of big-spending shoppers in China.
By introducing the popular Chinese electronic payment system, owned by Ant Financial Services Group, these retailers have been opening themselves up to this swelling tourism sector. GHL, in turn, is facilitating this synergy as a third-party acquirer (TPA). "We have a good relationship with Alipay, and we have shown through Thailand and Malaysia that we have the infrastructure and resources to meet the increasing demand in the ASEAN market."
Of course, Alipay is just one of the latest weapons in GHL's ever-expanding arsenal. Verifone is another example of the company's broad offering. The payment terminal giant is a technology provider, and has employed GHL as a regional distributor for its cutting-edge transaction instruments in the South East Asian market.
Asia's leading end-to-end payment services enabler
Working with local government-owned organisations is also proving invaluable, as was the case in Malaysia with GHL and Malaysia Digital Economy Corporation (MDEC). GHL was able to explore new markets and engage with new contacts as a result of its relationship with the organisation. Danny goes so far as to say that working closely with MDEC had a direct effect on the company's growth acceleration globally.
The space is exploding, and along with these tactical partnerships with the likes of Verifone and MDEC, strategic planning has enabled GHL to stay ahead of the game. Danny has been influential in this regard, having established the company's key pillars while he was head of strategic planning from 2015–16. "The payment landscape was evolving at breakneck speed during that time, from terminal sales to third-party acquisitions, electronic data capture, and mobile point-of-sale devices. It was my job to ensure GHL didn't fall behind," he explains. "R&D is very important, and we're always aware of what's coming next."
Having kept pace with the shifting trends, the executive team is free to continue to be proactive rather than reactive. Currently, the focus is on building a complete set of electronic payment options for their merchants. 
"We saw in Asia, like in other parts of the world, that there was a move toward electronic payment, and that foresight allowed GHL to position itself strongly in the market. We can now offer TPA services to merchants for credit card, debit card, prepaid contactless payment, loyalty, mobile point of sale, as well as alternative payment methods like Alipay, which enables payment acquirers to go beyond the traditional options. Because of this, we are the leading end-to-end payment services enabler that deploys world-class payment infrastructure, services and technology in the Asian region."
Danny Leong was the natural successor to the CEO role
Danny's predecessor, Kanagaraj Lorenz, stepped down from the Group CEO position in 2016 after five years in charge, having successfully steered GHL through its transformation from a hardware and software reseller. After five successive years of earnings growth, he only passed on the baton because he had an heir apparent equipped with all the necessary skills and know-how to step seamlessly into the role. 
"It was a gradual transition," Danny says of his ascension. "I was CEO of e-pay before it merged with GHL, and then assumed the role of CEO of GHL Malaysia. I had to align GHL's focus with e-pay's business, and we succeeded in controlling the 'payment last mile' to the merchants through an offering of card and contactless payments, as well as mobile top-up and bill payments."
Danny's success at the helm of GHL Malaysia saw him earmarked as the next Group CEO and Group head for strategic planning. It was then that he consolidated the company's relationships with its partners and providers, and improved his awareness of the operations globally. "Each of my varied positions has set me up for this role," he nods.
"When Raj passed the baton to me, I knew the company back to front, and had experience from a technological standpoint through to marketing and branding. There are always challenges, so you need to learn fast and know the details inside out. That skill set has enabled me to solve problems and embrace change."