The date 21 April 2010 will forever mark Dave DeWalt's biggest failure – and biggest success. It's the date a bad virus update was released by security software company McAfee, where he was President and CEO at the time, wiping out 1,672 companies worldwide in just 16 minutes. "When I say wiped out, we basically blue-screened every computer," he admits. "We knocked out trading floors on Wall Street. I had the President of the United States of America call me to ask what I was doing."
As McAfee's leader, it was Dave who had to face the media waiting for him in the lobby. "I told the world it was my fault. I apologised and explained what happened," he recalls. And proof that people rally in the face of honesty, he says not a single company sued McAfee. "In fact, we got more business from those companies than we ever had in the history of working with them." One of them, Intel, would go on to buy McAfee for A$10.5 billion in cash in 2011.
The episode taught Dave the importance of stepping up and learning humility. But it also reinforced just how powerful the security industry is, something he'd come to learn ever since he drove his car across the country from Delaware to Silicon Valley as a young graduate, earning himself what he describes as a "front-row seat to this unbelievable new cyber domain that was growing" in the process.
A quarter of a century later, he's widely considered one of the most successful business leaders in the cybersecurity industry. Along with his tenure at McAfee, he has held C-suite roles at FireEye and Documentum. He also served on the National Security Telecommunications Advisory Council since Barack Obama's presidency and is today a board member of Delta Airlines, among others.
We have a mission of peace and of solving threats in this new domain that is encapsulating the world's issues.
New discoveries bring conflict, however, and just like land and sea, air and space, Dave has always had an eye on the flip side to progress. "Ultimately, I decided to dedicate the rest of my life to creating peace, if I can – creating technologies that can solve the threats and risks that are in the world," he explains.
In 2017, he founded the platform NightDragon. "I can affect upwards of hundreds of companies over time by investing in them, helping them scale to meet these threats and risks," he says.
Named for a famous series of cyberattacks of Chinese origins that were first felt in 2009 against leading oil, energy and petrochemical companies, NightDragon is a venture capital firm with a distinct focus on businesses in the cybersecurity, safety, security and privacy space. Considered a seminal moment in the nascent industry, Dave oversaw McAfee's successful inquiry into the breach.
"I decided to name the company after these attacks and to ultimately bring investments and advisory services to make the world a better place," he says, adding that he's aware it sounds like a big ambition. "That's literally what we are about. Make no mistake – we're making money for our shareholders, but we have a mission of peace and of solving threats in this new domain that is encapsulating the world's issues."
And with cyber a large component of every conflict in the world right now, Dave says NightDragon has found its place "investing into the dislocation between the offence and the defence".
"We've identified about 10 of the most dangerous domains in the world – for instance, ransomware type-attacks on hospitals and critical infrastructure – and over the next three to five years, we're raising billions of dollars in capital," he shares. "We're investing into many companies and looking to hyper-scale it as an operator and strategic investor so we can meet those threats or risks."
There are currently 15 companies in NightDragon's portfolio, including the global leader in geospatial analytics, HawkEye 360, and industrial cybersecurity company, Claroty. From just a handful of people, the company has grown into a team of 47 and for Dave, it's now a "go-global game". "Until now, we've had interests largely in the US and Israel, which is a big innovator in the world of cyber," he points out. "We're now going to be expanding into markets around the world much more than in the past."
Another area of focus is partnerships that allow companies to grow from zero to a billion in revenue almost overnight. "When we make an investment into a company, we try to build an incredible partner ecosystem around us that can help us scale it quickly, whether that's an investment, go-to-market partnerships or promotion of what we are doing," he says. "Over time, I want to see hundreds of such partners around NightDragon, like a solar system around our platform that enables the growth of the technologies we are investing in."
The world needs a platform like nightdragon as a vision that can unify governments and the private sector to educate, invest and solve cybersecurity problems.
Dave reveals there is no-one in the world doing anything like NightDragon right now. "We are the cybersecurity safety platform and we have an opportunity to really distance ourselves as the leader in the space," he says. And when the competition arrives, as he's sure they will, he is laying the foundations to ensure his business is always one step ahead of the market. "We've got to be connected in a way that no-one else is, which is why we've tried to link ourselves with the best people in the world."
Venture partners include former Director of the National Security Agency, Admiral Mike Rogers; former Commander of the Israeli Defense Force Technology and Intelligence Unit 8200, Nadav Zafrir; and former Commander of the UK's Strategic Command (previously Joint Forces Command), Chris Deverell.
Unsurprisingly, momentum around the NightDragon mission is building. "We've gained more investments, more capital and more people rallying around our cause," he confirms. "The world needs a platform like NightDragon as a vision that can unify governments and the private sector to educate, invest and solve cybersecurity problems."
Sponsored by: iboss
With its Zero Trust service, iBoss aims to stop breaches and data loss by focusing on the root cause by preventing attackers from gaining access to applications, data and services.
Read More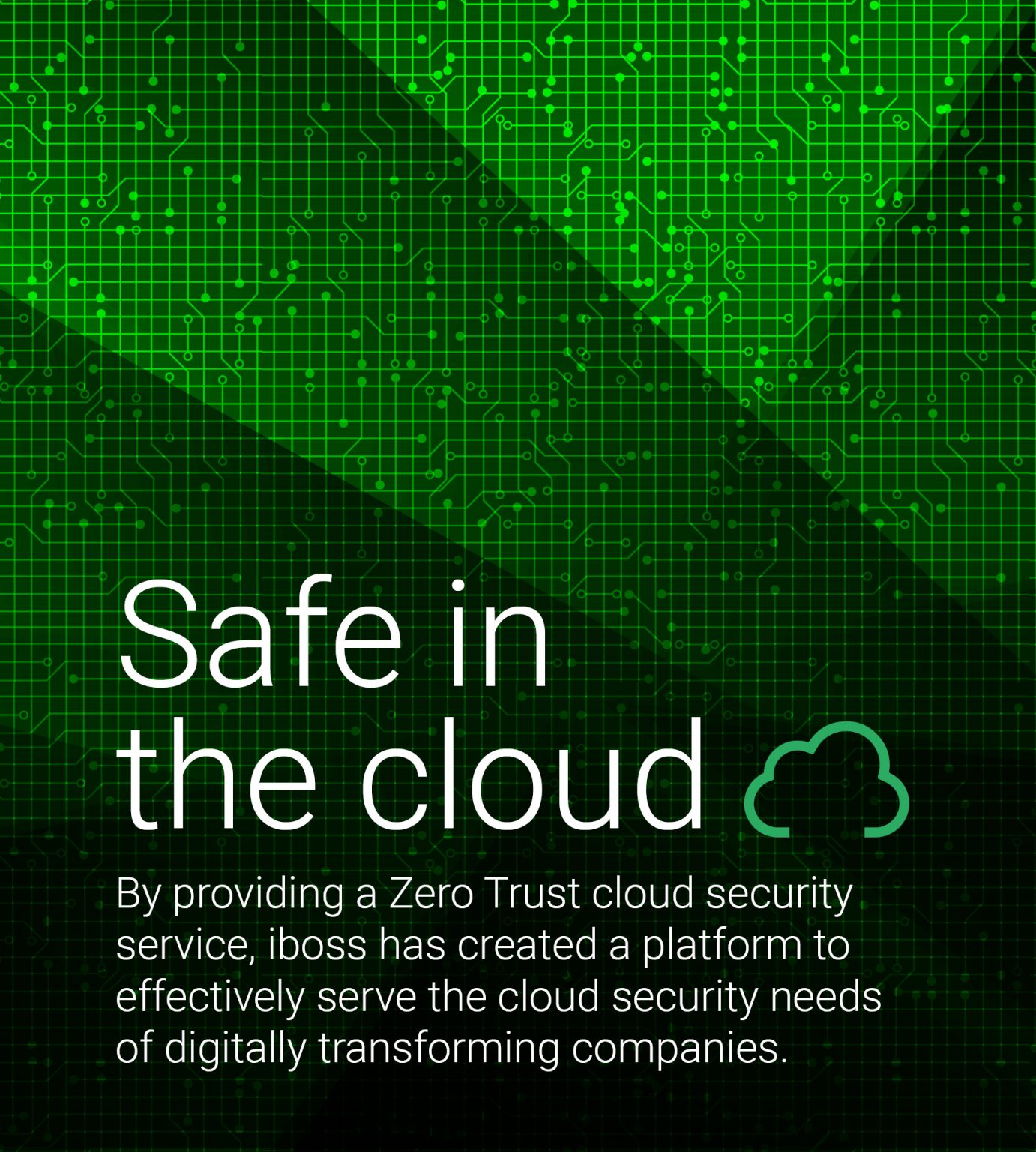 ---
---
Proudly supported by: