In the high-tech world of omnichannel solutions, NCR Corporation's Joao Perez maintains the business is still all about people.
A former lieutenant engineer in the Brazilian Air Force, Joao moved to NCR from IBM, keen to establish as many personal connections as he could. "During my first months, I tried to see as many customers as possible and join our local events. As a matter of fact, I collected 1,500 business cards just in my first 12 months in the job!
"What I heard from customers is that from the strategy and technology perspective, 100% of them would rather partner with NCR. I saw incredible value being delivered to customers in Asia, the Middle East, Europe, Africa, and in the Americas. Customers were hungry for thought leadership and we were limited by our current resources," he adds. 
NCR Corporation is all about the people
Operating in 190 countries, NCR is a global solutions organisation committed to sharing best practices around the world. This, in turn, allows customers to have access to the brightest and best people and solutions available, which translated into massive market-share gains in 2016.
Joao, Senior Vice- President of the Financial Services Division, believes NCR's position at the cutting edge of technological customer interactive solutions is justified given the effort, investment and priority the company focuses in this area. It is about delivering the very best product and service to customers and knowing exactly what that is by engaging and listening to them at every level.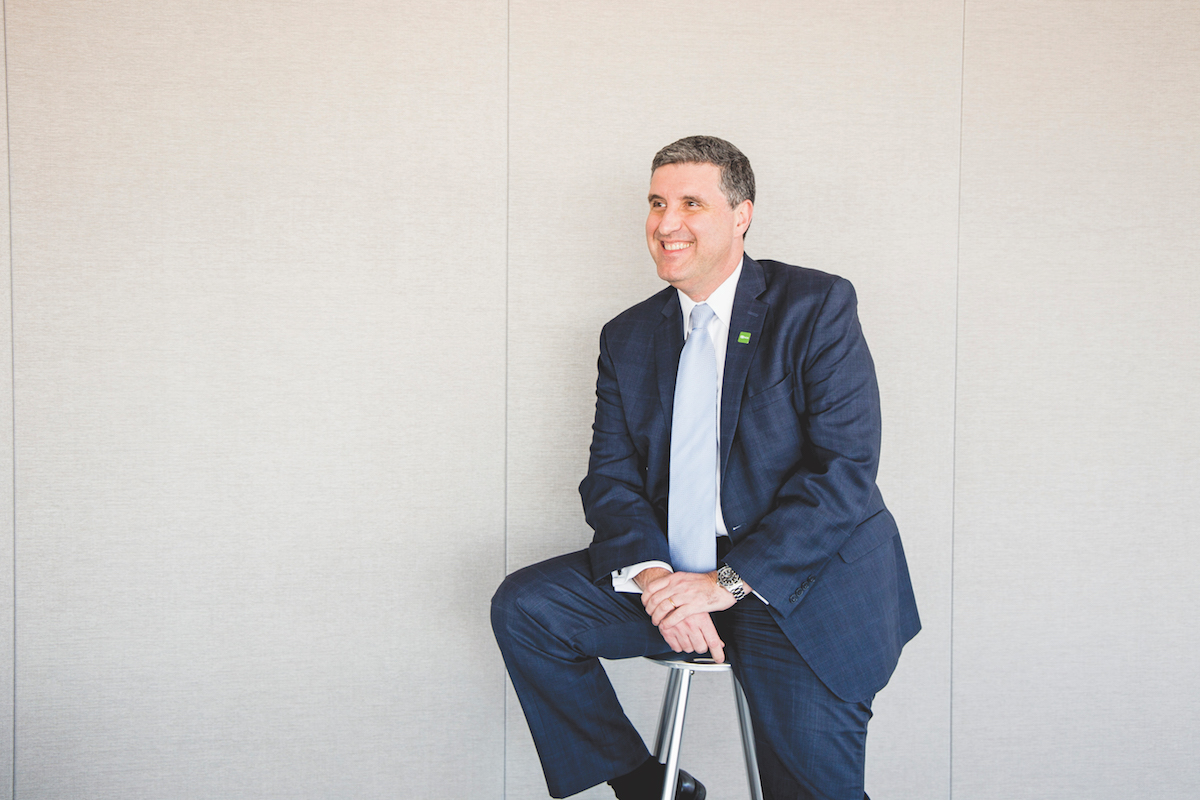 Helping people, either our own people or our customers, is what makes me tick.
"In our business, it's all about the people. Listening to our customers, to our partners and to our associates, creating the right strategy, be it in the solution or in the go-to-market, and executing it. In the end, it is all about the people: assembling the best group of leaders in strategy, R&D, marketing, sales and services, enabling and fuelling a high-performance culture, globally," he says.
Joao Perez has a drive to help people
The drive to provide solutions that help customers, clients and organisations is what Joao finds most satisfying. "I really love technology. I started my career as an engineer, and I transitioned to sales and had the opportunity to work in a variety of fields: in acquisitions, creating a 'channels' organisation, running the back office, running global sales organisations.
"I think the best decision I made was not to stand still, and to seize the opportunity to learn new 'tricks' and be part of global organisations. Helping people, either our own people or our customers, is what makes me tick," says Joao.
NCR connects with customers across 4 major industry segments – financial services, retail, hospitality and travel. The company is regarded as a leader in omnichannel solutions, and Joao believes this position will go from strength to strength, given NCR's investment in both hardware and software.
Omnichannel is a strategic, end-to-end solution and a horizontal opportunity fuelled by the Internet of Things, mobile devices, the cloud and Big Data.
He explains: "For 136 years, NCR has sat at the intersection of consumer expectations and business process, uniting these today through innovative software, brilliant device technology, and amazing consumer experiences. Omnichannel has evolved. It is a strategic, end-to-end solution and a horizontal opportunity fuelled by the Internet of Things, mobile devices, the cloud and Big Data."
Vision 2020: banking transformation
NCR has a strong focus on enabling digitally integrated businesses. The company's future is focused on Omni-Channel 2.0, or digitisation, which harnesses the power of real-time, insightful data and ecosystems. Joao believes customers today have higher expectations than ever before when it comes to banking and retail point of service, wanting experiences that are digital, seamless, available anytime, anywhere, personalised, secure, and rewarding.
Just 2 years ago, NCR's vision of banking anytime, anywhere – as captured by its Vision 2020 solutions – was seen as 'futuristic'. Financial institutions were still treating their channels separately – the branches, ATMs, mobile, the web and contact centres. 
"We called it Vision 2020; however, financial institutions are deploying it now. This is about bank transformation and how financial institutions will connect consumers to their services; it's all about banking anywhere and anytime. In just a short span of 2 years, our market changed dramatically, and the speed of change is accelerating due to the change in consumer behaviour," explains Joao.
Branch transformation solutions
He says NCR had been preaching branch transformation for years and how it would impact the branch channel, as well as how ATMs would transform how consumers interact with financial institutions. "Literally, in the past 6 months, we have seen a dramatic change. Almost all financial institutions are looking at our branch transformation solutions and discussing their implementation plans," he adds.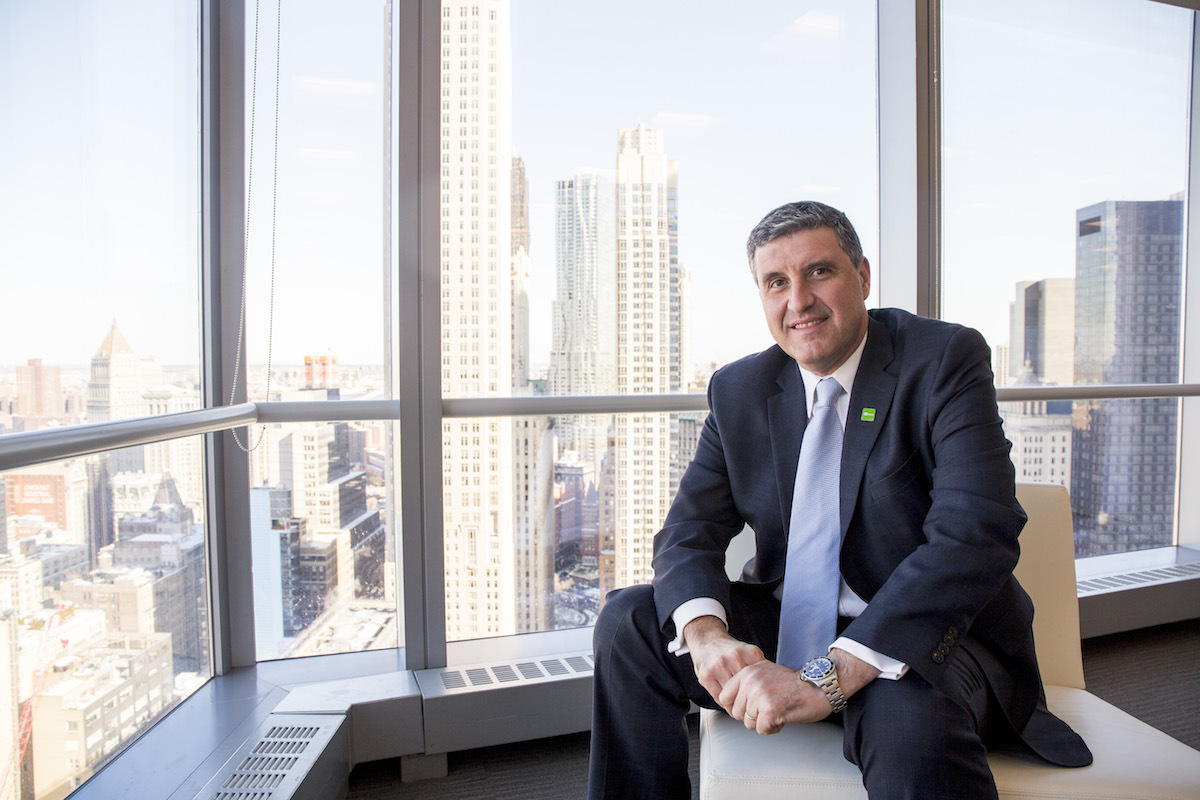 "NCR is the only company that has invested in both the digital and the physical channels and the only one that envisioned this strategic change in customer behaviour," says Joao. He predicts digital is the future for sales; however, branches are where the sales are today.
"How far and how fast this will happen varies dramatically among market segments and from institution to institution," he adds. "The branch channel still dominates sales; collectively, online and mobile channels account for less than half of new and existing customer sales."
Engaging digital consumers at every touch point
Joao says the increasing demands and higher expectations from customers is a global trend that is certainly reflected in Asia. There, like elsewhere, customers expect a simpler and more seamless digital experience, and organisations ignore these expectations at their peril.
"It is imperative for banks to re-imagine their core journeys from front to back by addressing key customer pain points and identifying new opportunities to provide better customer experience.
"Financial institutions' point of contact with their consumers will ultimately be the mobile app and ATMs. All services will have to be transformed so consumers can bank anytime the way they want. ATMs will become interactive – for example, Interactive Teller Machines (ITM) – and deliver a 'branch in a box' experience, anywhere, anytime," adds Joao.
The company's strength comes from its ability to key into future demands and customer needs and deliver the disruptive technology solutions to address them. "Today, we are helping businesses evolve their legacy processes and effectively engaging digital consumers at every touch point in the consumer journey. NCR is uniquely positioned to deliver the innovations needed to continue to drive vital transactions and trade worldwide," Joao confirms.
The future is now
NCR is already developing an API infrastructure that will enable the ATM/ITM channel to become the way consumers interact 'physically' with their financial institutions.
"This isn't the future; this is the reality now. Unlike competitors who are still just in pilot stages, we currently have 450 institutions already leveraging it. We have moved a lot faster than any other organisations around the world. NCR is currently working on creating a mobile OpenSource API platform that will bring together all its cross-functional best practices across the company and allow consumers to buy things, shop, eat, bank, pay for things, et cetera all through the use of its platform," says Joao.
Meanwhile Asia–Pacific remains a key market for NCR's global growth strategy, where it is the leading ATM supplier and the largest supplier of retail self-checkout solutions.
"We have made strategic investments in the region that serve not only our domestic requirements but significantly contribute to our global needs too. Some of the strategic investments in Asia–Pacific include our Service Centre of Excellence in Malaysia, an R&D Centre in India, manufacturing facilities in India and China, and an International Development Centre in India," says Joao.
Personalised, enhanced and proactive digital customer experience – the future is already here.