Proudly South African by birth and kind human by choice, CEO Mike Ettling has built a reputation for himself as a leader who creates and motivates world-class teams, champions diversity and exudes a deep passion for technology and its ability to empower people and reveal their true potential.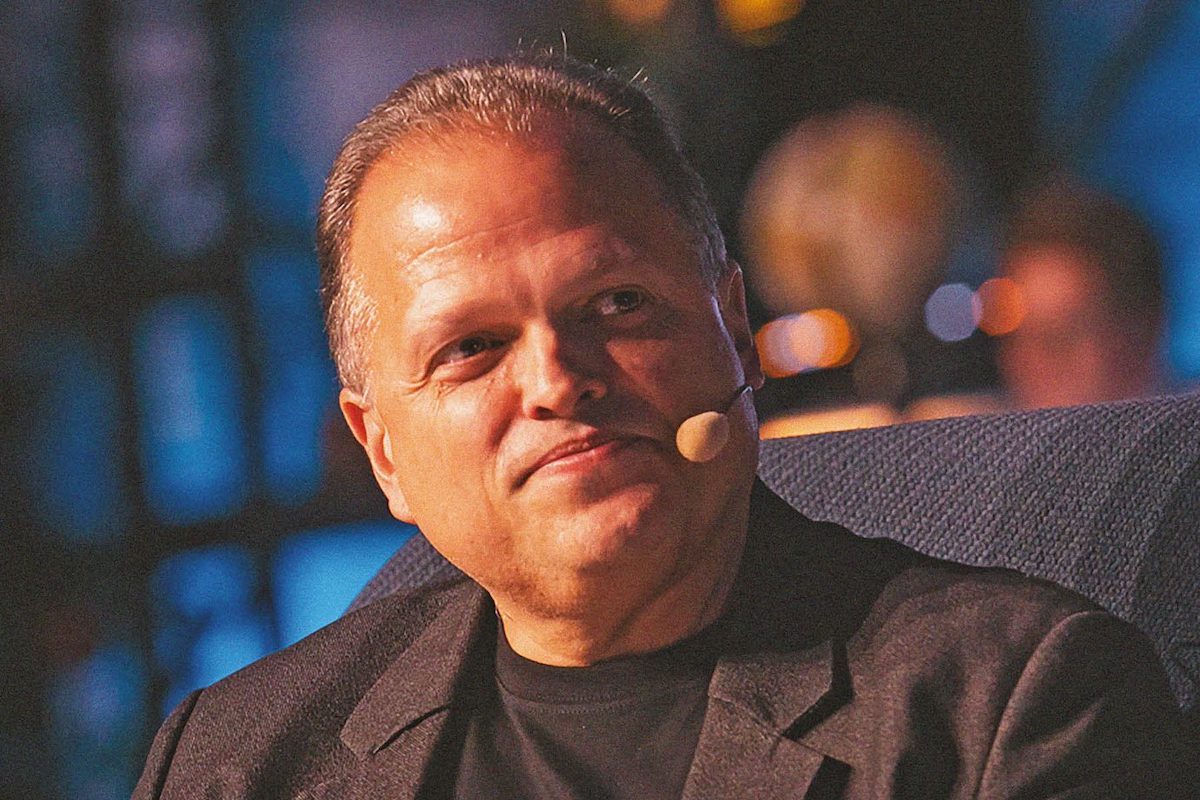 Even though his earliest career spans founding two of his own businesses and embarking on the executive route at EDS, Synstar and Unisys, it's the three most recent chapters that he credits as having spoken the most to his natural curiosity about people.
As CEO of NGA Human Resources, Mike learned about paying people; as President of SAP SuccessFactors, he learned about engaging people; and now as CEO of Unit4, he's learning even more, the power of enabling people. "There's an African word ubuntu, meaning 'humanity to others'. It also means, 'I am what I am because of who we all are,'" Mike shares. "People are who they are because of the people around them, and I believe the same is true in business as well. Companies are what they are because of the communities, environments and countries they operate in. No company exists in a vacuum. And our success means we all have to practice ubuntu."
Unit4 is a global, cloud-based enterprise software company founded on the principles of global diversity and inclusion, and it wholeheartedly believes in creating the best "people experience" possible. And Mike believes its people's differences are what underscore that promise.
As such, the company proactively takes action on diversity, ensuring all employees have equal opportunities to develop their careers and achieve extraordinary things. And it's proud to deliver technology that supports its customers in small towns, cities and countries around the globe in creating a better world and a better way to work. Even more, roughly two years ago, this ethos is what enticed Mike to join the Unit4 family.
"At the time, I was looking at a number of different opportunities. But what really attracted me to Unit4 was its tagline, 'In business for people,'" he recalls. "Unit4 is unique in that it rebuilt ERP from a people-centric standpoint, which is fundamentally different to building manufacturing-centric ERP. It got me really excited."
He was so excited that not only did Mike take the job, but he also spent his entire onboarding experience with the product instead of opting for the traditional introduction of going around to all of the countries and meeting with the salespeople.
Unit4 is unique in that it rebuilt ERP from a people-centric standpoint, which is fundamentally different to building manufacturing-centric ERP.
"What I realised from doing this is that Unit4 had done something phenomenal, taking the ERP product and instead of rebuilding it from scratch, they took all of the functionality and pulled out the engine and reinjected it with a true multi-tenant capability. And from there, they broke it out into microservices," he says. "If you look at all the other ERP vendors today, most of them are single-tenant hosted or what I call fake cloud."
Mike was also familiar with Advent International, which acquired Unit4 in 2014, having worked with the company in the past on various occasions. "I had a long relationship with Advent, which went back to 2012," he shares. "I helped them on deals and built a relationship with the partners at Advent, and that was really important to me too. I knew what I was getting into when I decided to take this on."
Lessons Learned
Well, he did for the most part at least. Nobody could've ever predicted the global pandemic that would soon grip the globe, upending the business world and life as we know it indefinitely. Fortunately, though, Mike isn't easily shaken. He takes challenges in his stride and never takes life too seriously.
"In a way, I feel like I've started the CEO role two years in a row; one during a normal year and one during the pandemic," he says. "Basically, half of my tenure here has been under this weird COVID-19 world and half was kind of normal. It's an opportunity I never saw coming."
It helped that years ago, Mike was instilled with the important life lesson of being able to laugh at himself. "The one thing I learned is to never get flustered by things," he reveals. "Back when I joined Unisys, I flew into Philadelphia for a day of interviews with the CEO down through all of the executive team. And I had two suits of the exact same brand and style, but one was black and the other was dark blue. I gave them to the drycleaner, and when they came back, I just grabbed one out of the bag and set out for my interviews.
"Well, the drycleaner had mixed the jackets and trousers, so I had a black jacket with blue trousers on," he laughs. "I just thought, I could either get flustered by this or have a plan. So plan A was to be so engaging that no-one would ever look down at my trousers. And plan B was, if they did look down and ask me what was going on, I'd say, 'This is the latest fashion in London. Has it not made it to Philadelphia yet?' I got the job."
With his calm and cool demeanor and a generous splash of optimism, Mike has effectively led the company through the initial lashings of the pandemic. "We've been very fortunate in that we hit all of our original budgets in 2020, and we still grew the top line," he says. "Thanks to customers and the tenacity of all of our people, we were able to do this."
As he looks to the future of Unit4, Mike has big plans for transformation; a vision he's had since the get-go. "Our vision hasn't changed. Since I came on board, it's always been about how we can transform this company into a true cloud company," he explains. "I would say that the best way to describe this transformation that we're going through is that when I joined, Unit4 looked, felt, smelt and operated like an on-premises software company trying to do cloud."
But wherein lies the difference is in the subtleties. "Even though it's similar, there are big cultural differences, big tooling differences and big process differences," Mike says. "For example, cloud companies are very focused on customer success in adoption; you don't have that in the on-premises world.
"In the on-premises world, it's all about fitting the gaps and closing the gaps. Whereas, deploying things in the cloud world is all about fit to standard. The differences are easy to define, but there's a lot of heavy lifting change that has to happen to do that, spanning everything from technology and tools to process, culture and leadership."
To embark on this journey, Mike created a three-prong strategy to help keep the business on track. With the clearly defined elements of transformation, focus and culture guiding the way, he's confident it'll navigate challenges with ease and become the cloud company he intends.
"One of the challenges with Unit4 is that it was built for a lot of acquisitions, so I made it a priority to refocus, do less and choose what we really wanted to be," he points out. "In the past two years, we sold off the domestic Dutch business, and we also sold off eight little businesses, which made no sense to where we were trying to go. We doubled down on people-centric ERP for the mid-market customers."
The last pillar, which focuses on culture, is absolutely critical to its transformation, Mike says. "I have a strong, personal belief that the software companies that have really achieved great value have all done something pretty extraordinary around their whole culture and environment," he insists. "This third pillar was initiated to create a stronger culture and experience for our people, and we are continuing on that journey."
Our vision hasn't changed. Since I came on board, it's always been about how we can transform this company into a true cloud company.
In doing this, just working towards the change, Unit4 has garnered the interest from private equity investors. "When you transform from being an on-premises value company to a pure cloud value company, investors take notice," he says. "If you look at the companies that have made this transition successfully, the valuation uptick is generally pretty significant. So within two years, we hope that 70 per cent of our revenues will be cloud. Today, we're between 45 and 50 per cent. And then, we'll be ready to be a cloud company going forward."
In the meantime, Mike and his team are proactively investing in and focusing on customer success and adoption. He wants to help enable Unit4 customers to adopt the software more effectively. The cloud presents an easier tool for this to happen.
"One of the biggest challenges of on-premises ERP is that many of the solutions that have this great functionality are never used or they're never upgraded or deployed," he says. "But in the cloud, all of that could go away as long as the customer is switching on the features as they come out every quarter."
Additionally, he's setting his sights on expanding Unit4's presence in North America. "You can't go in the US with a single-tenant, on-premises cloud product. The cloud market there is too mature," Mike explains. "Our product ERPx, which is basically the next generation of ERP, is now rated as the most modern ERP product in the industry. So really succeeding in that market is important, and it's also one of our biggest focuses."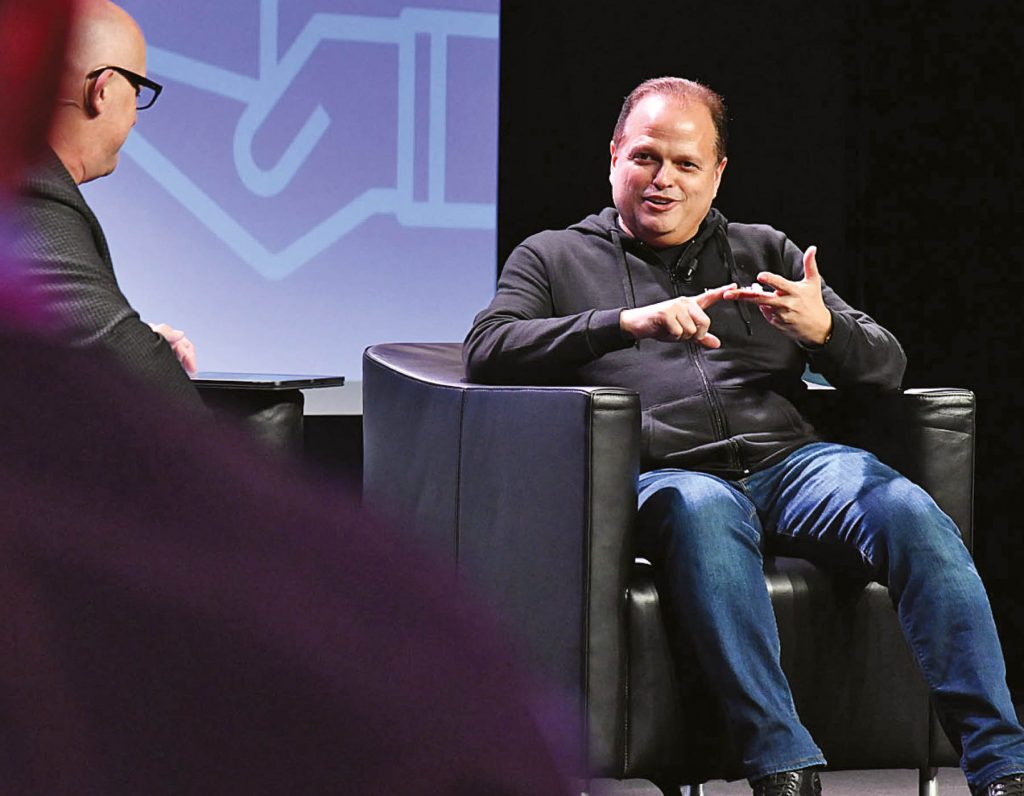 The Wild West
Unit4 works with people the way people work. The company transforms work to be more meaningful and inspiring with software that's self-driving, adaptive and intuitive, intelligently automating administrative tasks and providing easy access to the answers people need. However, it couldn't deliver this exceptional "people experience" without its strategic business partnerships.
Noting how critical they are to Unit4's success, Mike came in and immediately gave structure to the partnership ecosystem, or lack thereof, that was already in place. "I believe that in order to grow a software company to scale, you need to have partners. The ecosystem is crucial to how you operate," he stresses. "So one of my earliest hires was Head of Ecosystems, who sits directly on my leadership team. Together, we built a very robust ecosystem model with enablement and categories of partners."
At Unit4, partnerships basically fall into three dimensions. There are go-to-market partners, who resell the product. There are service partners, who implement the product. Then, there are technology and innovation partners, who build innovation apps on an extension kit platform for the ERP. Some partners can even be all three. But the main thing is that there's a healthy system in place now, and that's a real point of pride for Mike.
"When I first took on my role as CEO, there were partners, but it was like the Wild West. Now, I'm kind of like the new sheriff in town who put structure and regulation in, and it's not the Wild West anymore," he confirms. "We have a very structured partner program now."
With 120 partners and growing, Unit4 ensures its strategic relationships, like those with Arribatec, Embridge Consulting and Proactis, are a win–win. "One of the things our partners are always concerned about is the competitive dynamic. I always tell them that if they look at my five-year plan, they'll see that our professional services revenue stays flat for all five years, but at the same time, the business is going to grow significantly," Mike says. "That gives our partners a lot of confidence. It shows them that we really want them to absorb and pick up from our growth."
A good indicator of a healthy ecosystem, he explains, is when merger and acquisition activity occurs, which Unit4 is now beginning to see in its partner ecosystem. "Arribatec has started to consolidate smaller partners and has managed an initial public offering as well," he says.
"That sort of corporate development M&A activity is always a healthy sign in an ecosystem. Vendors should always encourage it. I certainly have. I was delighted when I saw that happening this year. It's a good sign that says investors are backing the firms and their decisions to buy and consolidate."
When you transform from being an on-premises value company to a pure cloud value company, investors take notice.
On the back of this ecosystem success, Unit4 will soon launch a marketplace. "It will be a marketplace for partners to commercialize all of the apps they build," Mike reveals. "It's really important because as partners go from the on-premises world to the cloud world, projects get smaller. That's just the reality. Projects shrink.
"As a vendor, you don't want partners trying to do cloud projects in an on-premises way. You want partners who are going to go with the trend, which is way smaller and faster projects for the cloud as your time to value is now what it's all about. The success of our marketplace when we launch it and the number of partners building apps are critical indicators of success for us."
As an innovative company driven by curiosity, Unit4 is well equipped for ongoing success. "What makes Unit4 great is that it's big enough not to be a startup – we have US$400 million in revenue – but it's also not big enough that we're overly bureaucratic," Mike says. "It's a big-growth company and people want to be a part of it.
"People are excited about being here, transforming businesses that have a meaningful impact on the world, and they love the product. Our product is fantastic. When everyone in a software company is super proud and loves the product, it puts extraordinary wind in the sails of any CEO."
Finding Middle Ground
Growing up in apartheid South Africa and living through the resolution of that taught Unit4 CEO Mike Ettling a valuable lesson that is just as relevant today as it was back then. "It taught me that in business and in life, if you put enough effort into something, you can always find middle ground," he shares. "I think the big thing that enabled South Africa to continue peacefully was the reckoning process, which was the Truth and Reconciliation Commission led by Desmond Tutu.
"It shaped me a lot in how I think about things, how I think about negotiations. I always go into negotiations seeking to understand the other party's point of view. Once you do that, you can find the middle ground. Whereas, if you go into a negotiation, defending your point of view, then you'll never find that middle ground."