Davide Cipolla started out as a calculation and experimentation engineer in the technical department of concrete machinery manufacturer CIFA (Compagnia Italiana Forme Acciaio) in 1992. Over the course of 25 years, he has held a number of roles within the Italian company. In 2011, Davide was appointed CEO, and has since presided over a variety of initiatives as the company sought to position itself for growth in both the Italian and global markets.
CIFA has long been a fixture of Italian industry. It was founded in 1928 by Carlo Ausenda, and has adapted and evolved over the decades in line with market requirements. Among the various chapters written into its history, CIFA's 2008 acquisition by Chinese industrial group Zoomlion marks a significant turning point, one that provided it with renewed momentum.
The acquisition came at a time of tumult in the construction industry, with the global financial crisis striking several heavy blows against the sector in both Europe and the US. Davide explains that, at that time, CIFA's business was focused on Europe (with one-third of its business in Italy), the US, and the Middle East and North Africa. As a result, the company suffered a sharp decline in its revenues.
It was, by any economic measure, a difficult period for both CIFA and the wider industry to negotiate, and the ramifications were widespread and ongoing. However, the Zoomlion acquisition – at the time the largest-ever European acquisition by a Chinese company – and the subsequent integration of CIFA and Zoomlion created a raft of opportunities that served to open up new territory in different pockets of the global market for both companies.
Davide Cipolla steers CIFA's new course
The new direction taken by CIFA following the acquisition also created opportunities for Davide who, in 2008, was appointed product and supply chain director. The role saw Davide responsible for coordinating and managing CIFA's research and development, material management and production activities.
"The first immediate strategy that we undertook following the acquisition was to take advantage of the greater synergies we had with Zoomlion, and to directly enter the Chinese market and open a factory," Davide explains.
"We wanted to take advantage of the booming Chinese construction market, and we also sought to establish a low-cost base for products sold in other markets, increasing both our competitiveness and margins.
"The second important strategy was to use the profit generated in the Chinese market to invest in our Italian factories, and to further develop our product R&D to add to our portfolio of exclusive technologies, which include carbon-fibre and hybrid technologies."
It has been an ongoing process over a number of years and, since his appointment as CEO six years ago, Davide has had the opportunity to further develop and build upon these strategies.
CIFA has a strong focus on R&D
The years following the company's merger with Zoomlion laid the foundation for CIFA to both enhance and expand upon its offerings, says Davide. It has sought to grow its revenues to the levels achieved before 2008. He notes that while the bar has been set high, the company is unified in this expectation of growth.
"Following the implementation and the continued maturation of these strategies, we expect to achieve further revenue growth, especially in our traditional markets, with the benefits of technology, brand repositioning and product quality each playing its part," he adds.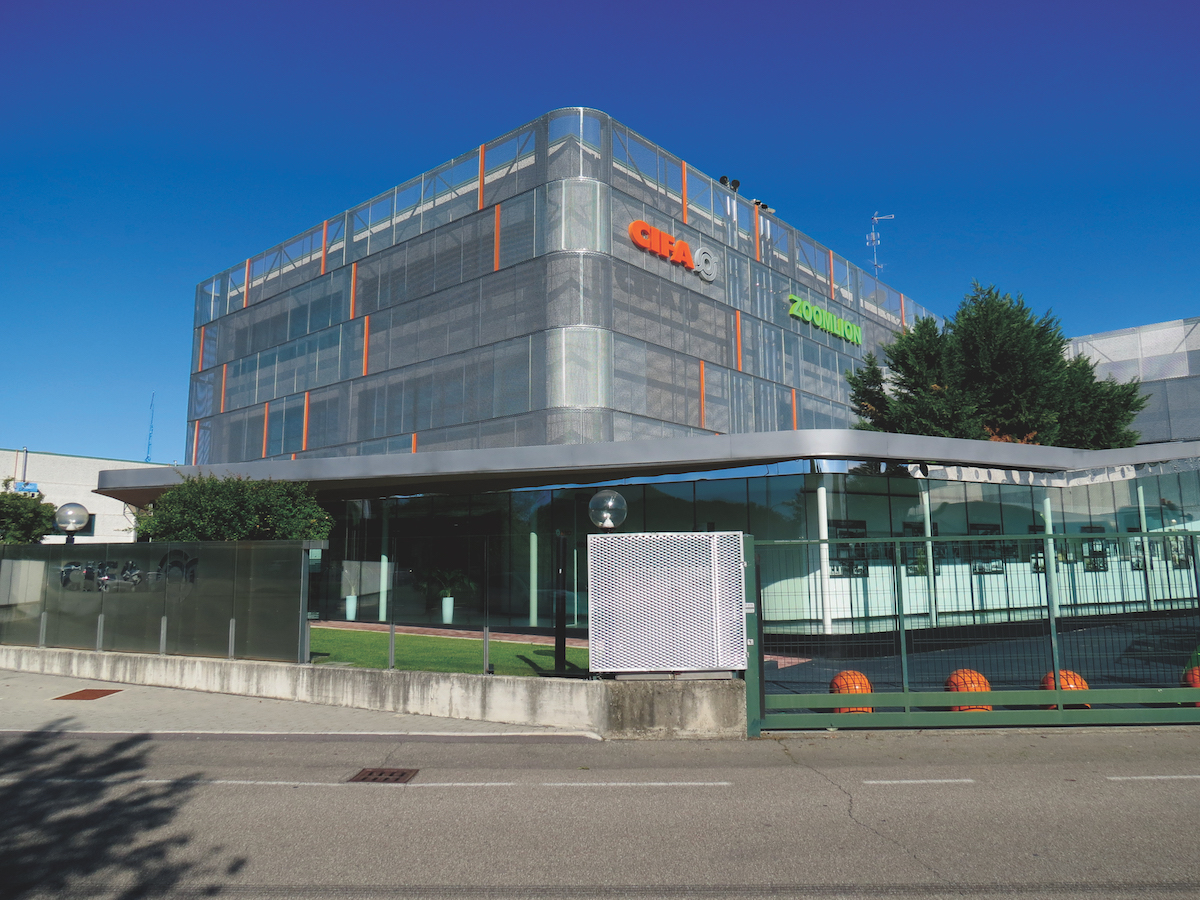 "We expect that this, along with maintaining a firm control over our fixed costs, will drive profit growth, which will be generated by our Italian production. This profit will, in turn, be reinvested in the company for the development of new products and technologies. This will serve to add to our product portfolio and deliver enhanced product quality."
Davide emphasises the company's strong focus on R&D, which forms an integral part of CIFA's operations and underpins its targeted revenue growth. It is a theme that resonates with Davide's perspective of CIFA's strengths and expectations for its future positioning in the market as the company continues to build its range of products.
Following the implementation and the continued maturation of these strategies, we expect to achieve further revenue growth.
Facilitating the company's R&D process is the establishment of the Testing European Centre, which CIFA describes as "the nerve centre for innovation, research and development activity".
Leveraging CIFA's technology know-how
CIFA's Senago headquarters north of Milan – a site for both operational and production facilities – has also been refurbished and restructured, with CIFA having adopted lean production methods for its manufacturing lines.
Davide states that CIFA's technology know-how acts as a significant differentiator for the company in the concrete construction market. He points to the company's Energya and Carbotech product lines, in particular, as indicative of the benefits of CIFA's focus on R&D, with the two lines having expanded its market reach.
The Energya range comprises a hybrid plug-in truck mixer and a hybrid plug-in shotcrete machine, which are designed to deliver fuel savings as well as emission and noise reductions. The Carbotech truck-mounted pump range incorporates carbon-fibre technology, consisting of eight different models with booms between 25 and 101 metres in length. CIFA holds that the range's concrete distribution booms deliver improved technical performances in terms of
weight and distribution height.
"Our new technologies, like the carbon-fibre technology and the hybrid technology, which are patented and exclusive technologies, provide us advantages in some product lines," says Davide. "They also carry the potential for further development when compared with the traditional and mature technologies of some of our competitors."
"We have several product lines in which we are number one in terms of market share. We consider ourselves as trendsetters rather than followers, with our brand reputation having been strengthened by our focus on technology development."
Strategic partnerships
Davide also points to the importance of strategic partnerships in new technology development, and notes that CIFA has, for many years, collaborated with the Polytechnic University of Milan's faculty of Mechanical Engineering, with which it has worked on a number of different technologies.
The carbon-fibre technology was produced in joint venture with Riba Composites of the Bucci Industries Group. CIFA and Riba have been collaborating since 2008, designing and producing booms for truck-mounted pumps. In 2012, the two companies formed the Top Carbon joint venture.
"We have also collaborated with a number of components and parts manufacturers – seeking to develop not only the technology but also the parts and components that are tailored to fit our required applications. And when the technology is considered strategic, we have additionally established joint ventures," says Davide, explaining CIFA's approach.
"This was the case with the carbon-fibre parts produced in the Top Carbon joint venture, which not only produces carbon fibre for CIFA but also for the general industrial and construction machine sector."
Nimble and able to adapt to market changes
Davide characterises CIFA as nimble and able to "adapt to the continual changes in the market and new requests from customers", with the company having a small and focused management team based in Italy, many of whom, like Davide, were with CIFA before its acquisition by Zoomlion.
Davide states that the company's management structure facilitates streamlined decision making, and points to the integration of CIFA and Zoomlion as providing CIFA with an ongoing competitive advantage in the market. "Over time, the synergies with Zoomlion have matured, both in terms of production and the sales network," he says. "This, in turn, has provided us with greater options for development in the future."
In 2017, CIFA has been targeting revenue growth of 15%, and remains firmly focused on further growth in the years ahead. "We are very confident of further development and growth over the next decade thanks to our new technologies, including carbon-fibre and hybrid technology, which are currently in the initial stages of development," he says.
"They are starting to demonstrate real advantages and an acceptable ratio of performance to cost, which will only improve over time. We are backing these technologies because they are both fuel saving and pollution reducing, and, additionally, enhance safety on the worksite – all of which are, of course, key themes for the future."