The demerger of Amcor's Australasian packaging and distribution division as Orora in 2013 acknowledged that the two companies were different in terms of product segment and geographic attention. Thus, it made sense to separate the packaging and distribution arm from the rest of Amcor's operations, which concentrates predominantly on flexibles and rigid plastics packaging.
The last time The CEO Magazine spoke to Nigel Garrard, he was president of Amcor's Australasian packaging and US distribution business. Now he is the managing director and CEO of Orora – we ask him to explain the catalyst behind the split. "It mainly came down to focus. The demerger has enabled both businesses to focus on their core business models and to have their own direction. Amcor shareholders received one share in Orora for each Amcor share they owned," he says.
Staff were involved with the rebranding process from the get-go. Inclusion was key, Nigel shares, as was being respectful of the history and excited about the future of the business. "We started out the way we wanted to finish. We asked our people what they thought we should call the business. We gave them five days to come up with ideas. We had 1,560 suggestions from five different countries. Six people from the business all suggested Orora."
The Orora Way
The company then went on to ask the unofficial leaders in the business to nominate 300 opinion leaders to invent a new brand identity and culture. The communication process resulted in a new operating model – 'The Orora Way' – and the brand has come from that. "It's what we believe, what we value, and what we deliver," Nigel notes.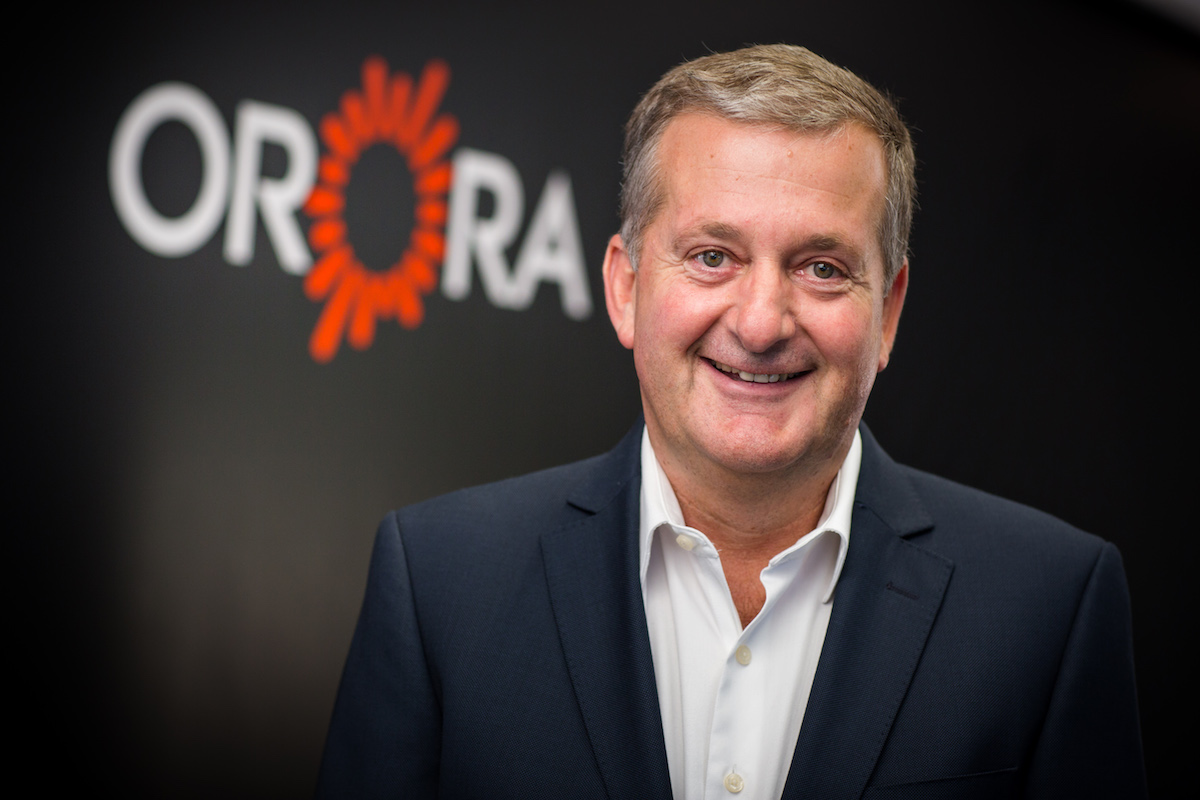 Rather than send out emails, booklets, pamphlets or brochures the traditional way, Orora rolled out a live event in its various locations worldwide which went about explaining the upcoming transformation. "People were expecting change and expecting things to be different, and it was important that we delivered that."
With the company operating in seven countries, the live show visited about a dozen of its sites around Australasia and North America, reaching more than 65% of its people. It was important that choices regarding the demerger reached as many employees as possible, Nigel shares.
"We did our best to get to as many sites as we could with face-to-face communication, and when we weren't able to present 'Orora Live', we did a scaled-down version of it at every site. The vast majority of people heard the message direct, everybody got given the material and had the opportunity to ask questions about how we were going be different."
Nigel Garrard creates a culture of belonging
Feeling that it had an opportunity to create something significant, Nigel knew the importance of creating an environment where people belonged. It's one thing the executive is proud of – the passion of its employees. "It's a great lesson – how people really want to belong to something that they believe in – and that has been one of the highlights of the past three and a half years since we demerged."
It's a great lesson – how people really want to belong to something that they believe in.
Through Orora Live, the company established a good cultural and brand platform. The shift in company dictum proved to be both challenging and rewarding for Nigel, with him recalling two highlights specifically. The first in Los Angeles:
"I remember two people coming up to me. One was a gentleman who was nearly 70. He had been working for the business for nearly 50 years. He came up and said, 'Nigel, I just wanted to give you some feedback. I really enjoyed the presentation; I understand where we are. I've worked for this business for a long time and I want to tell you this: this is the first time I feel like I really belong,' and he had tears in his eyes when he was saying that to me."
The second involved one of the company's leading salesmen seeking Nigel's permission to bring his wife and children along the next time so they would "know the type of company that I'm working for". Nigel believes this gives Orora its point of difference. "Assets are one thing, but it's people who make a company and it is people who make a difference."
"It's our company. It's our opportunity. It's our future."
Orora has invested approximately A$400 million in growth since listing on the ASX in December 2013. With more than 6,700 team members and 54,000 shareholders, it's evidence of its success so far. A fit balance sheet and healthy cashflow mean Orora is well-positioned for a period of accelerated innovation, with ongoing enhancements to its core business operations and calculated investments to push future growth for shareholders.
Its A$45-million global innovation initiative saw it recently sell surplus land to allocate money to the Orora Global Innovation Fund. This move sent a clear statement, internally and externally, of delivering to its customers and stakeholders while also reaffirming its cultural journey. A further demonstration of its cultural shift was the innovative implementation of a crowd-sourcing initiative inside the business.
Nigel adds: "It's quite an innovative approach where everybody can contribute. We had collaboration across different countries and business units where people could get on board knowing they can make a difference. By involving people in the process, they're part of the solution rather than being threatened by change. This is a key part of who we are and what we stand for."
This ethos of engagement that has now been established at Orora is what Nigel is most proud of. "Which is why we spell Orora with an O, because O stands for 'our'. It's our company. It's our opportunity. It's our future. It was named by our people and it's something that I think everybody's embraced."