From the moment 51-year-old Oliver Pabst took over the role as CEO of Mammut Sports Group in September 2016, his mission was clear: to transform the company throughout the consolidation phase and to bring the business into the new age. Building on the strong heritage of the innovative brand, Oliver has since sharpened the company's multichannel strategy, driven ecommerce forward, and identified crucial key growth areas.
"I love that Mammut is built from tradition. It's a strong brand that has deep roots within the market. The highly skilled as well as motivated team and our clear vision of where we want to go are essential for the future of the company," says Oliver.
Oliver Pabst has the passion & the skills
Oliver has sports and fashion in his blood, having grown up in a family that designed, developed, produced and distributed men's and women's clothing. "From the very beginning, I loved products, fabrics and innovation – it's been part of my life since I was a boy," says Oliver.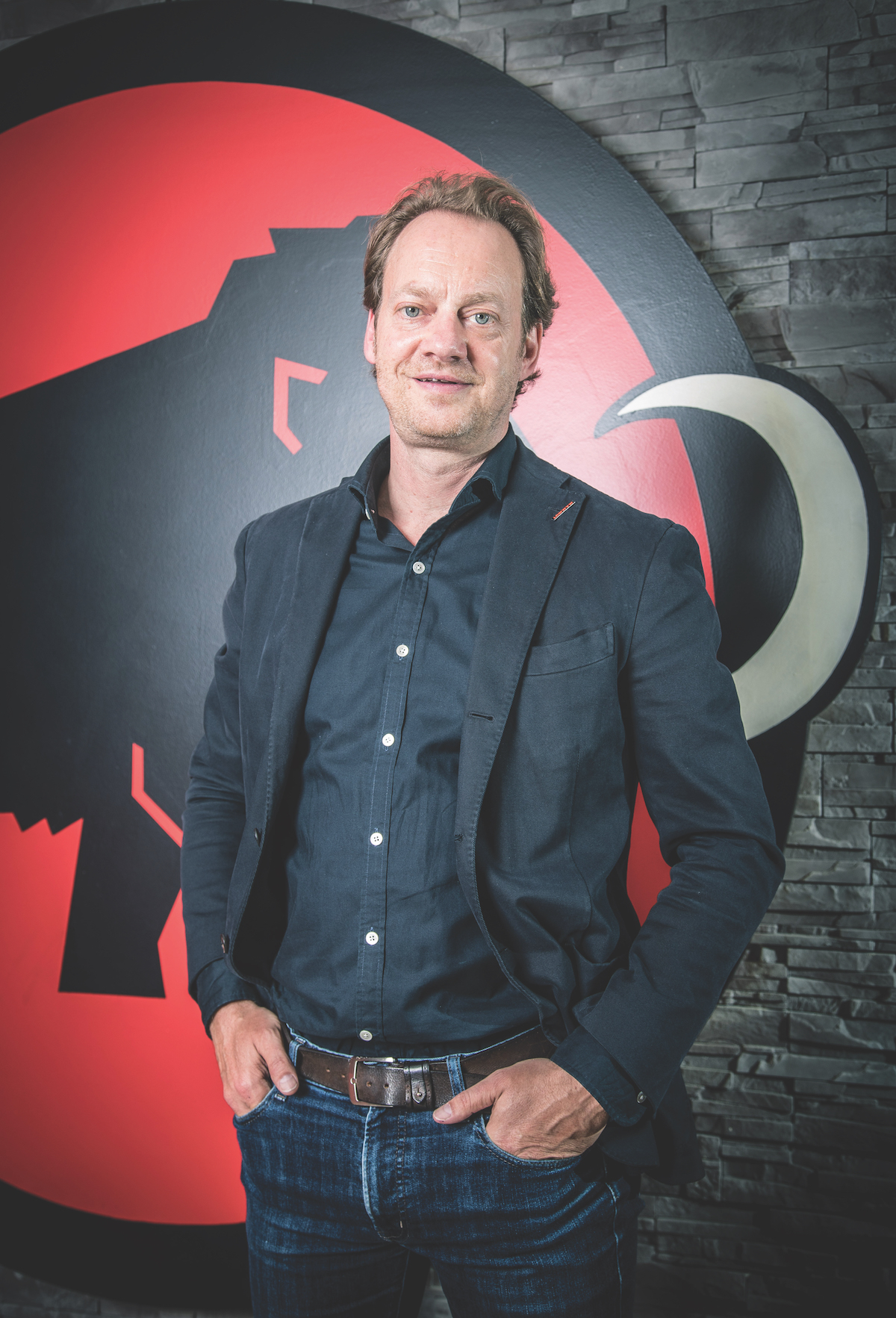 I love that Mammut is built from tradition. It's a strong brand.
With this history, and his many years on the management board of Munich-based sports and fashion manufacturer Willy Bogner, Oliver has the set of skills needed to evolve the Mammut brand. Established in Switzerland in 1862, Mammut is one of the leading players in its market, driven by a continuous quest for innovation and distinguished by the highest quality, functionality and safety.
Oliver explains the challenges of taking over the company and maintaining employee relationships in the process: "I truly admire what the team has built over the past years, and we've seen amazing growth from SF25 to SF250 million," he says.
Mammut accelerates international growth
In March 2016, the internationally active holding company Conzzeta AG approved a five-year strategic program for Mammut, targeted at consolidating its leading position in the German-speaking countries of Europe and accelerating growth in selected international markets.
"We have three core pillars of growth while consistently following our multichannel strategy – internationalising further as we expand our reach through Asia and America, scaling our digital ecommerce channels and strengthening the focus on our customers and our products to deliver the very best," explains Oliver.
"Today, we are doing roughly 20% of our business in Asia. That's twice as much as five years ago. We have an excellent team on the ground in China, Korea and Japan who are working on growing this number continuously."
---
Conscious clothing
The Fair Wear Foundation (FWF) is a group of trade unions, non-government organisations and business associations that works with 80 member companies to improve labour conditions in the textile and clothing industry.
FWF's member companies represent 120 brands based across Europe, Asia and Africa, with products sold in more than 20,000 retail outlets in 80 countries around the world.
---
A more customer-centric mindset
Mammut is investing substantially in the digitisation of the company, which will play a central role in its future growth. "We are now going through the logistics chain in an end-to-end approach, identifying which processes can be improved through increased digitisation," explains Oliver.
The company is also adopting a more customer-centric mindset through high personal involvement and putting the customer at the centre of its decision-making process. "We are transforming the company into a 'sell out' rather than a 'sell in' oriented company," explains Oliver.
"The client behaviour has changed; today's clients expect us to be present across all channels. Therefore, we have to build our own direct-to-consumer business. At the same time, we have to strengthen our ties with the wholesale channel."
Partnerships built on a shared vision
This approach means supporting and evolving retailers and partners throughout the entire product distribution cycle. "Partnerships must be transparent, and problem solving is much easier if you have a good personal relationship built on trust, mutual KPIs, and a shared vision for the future," says Oliver.
Built on this basis, partnerships with selected dealers as well as suppliers are usually long-lasting. Schoeller, for example, an innovative Swiss textile supplier, has been delivering highly functional fabrics to Mammut for almost 30 years now.
In 2017, the Fair Wear Foundation (FWF) awarded Mammut its 'Leader' rating – for the fourth consecutive year – based on the company's efforts to continuously improve working conditions along its supply chains.
Having been a member of FWF since 2008, Mammut is committed to implementing the world's leading standard for fair clothing. "Corporate social responsibility is embedded in our product development," says Oliver. "As a responsible outdoor sports brand, it is our obligation to keep the footprint in nature as small as possible."