Before Paul Proctor joined Seeley International, he had heard the stories about the company's charismatic founder. So when he was headhunted for the role of managing director to help fix some problems within the organisation — Paul had built up a reputation for being able to get businesses out of a rut — he knew he had to consider the offer. However, it was what the recruiter said next that really piqued his interest.
"He said, 'I would like you to meet with Frank Seeley and see whether you would get along with him, because he is quite a different guy'," Paul says. "And it's true; he is different. He's an extreme entrepreneur and an extreme innovator. A legend in his own lifetime, I suppose."
Extreme entrepreneur
The founder and executive chairman of Seeley International is clearly quite the character. Ambitious, determined, and with a love for innovation, he has transformed his air-conditioning manufacturing business from a small garage operation into a global market leader. What's more, Paul says, Frank hasn't slackened the pace and is still pushing boundaries on a daily basis.
One of Frank's first innovations was the plastic air-conditioner. "It was almost equivalent to landing a man on the moon," Paul enthuses.
"It was against all odds, and he had to beg, scrape and borrow to get the money for the tooling. Everybody told him that the product wouldn't work, but he persevered anyway and he was successful.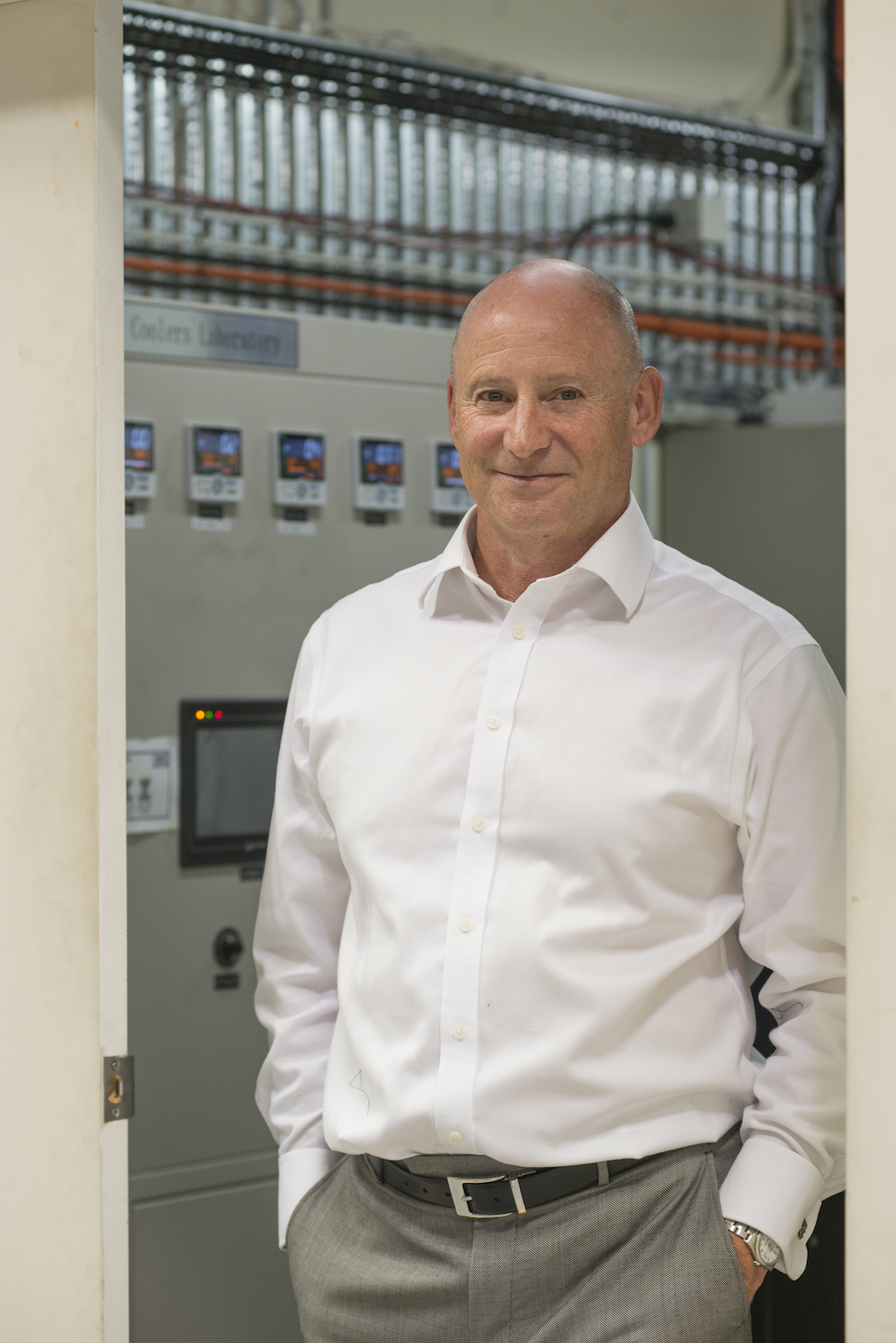 That is what caused the whole industry to move from metal coolers to plastic ones, so he really changed the entire market. And that's vintage Frank: if you know him, the one thing you can guarantee is if you tell him something can't be done, he will do it. Not to be obstinate, but if he believes that there is a glimmer of hope, then he will set out to prove that it can be done," Paul says.
Frank's plastic air-conditioner was almost equivalent to landing a man on the moon. It was against all odds. – Paul Proctor
"So we met and I really listened to Frank, which is unusual for me," Paul laughs. "I've got better at it under Frank's tutelage. We had a long-ranging discussion and he told me that his vision was to create a billion-dollar company, and at that point we were at much less than $100 million.
"The problem was that his management team couldn't quite grasp, and therefore execute, his vision. Frank had big plans, and he had developed some wonderful products, but he didn't have people who could keep up with him. He could run at a billion-dollar pace, but the people who were following him just couldn't move as fast." So Paul agreed to join the business, stating up front, however, that he would probably only stay two or three years before he would move on to his next role.
"I have been with the company for 13 years now. Frank did warn me at the beginning that he'd do everything in his power to ensure I'd stay, and he has been true to his word. Every day is a challenge: every day Frank will think of something new and different. The whole culture of the business is one of innovation.
For instance, this year we are spending more than $20 million introducing new plant and equipment into the factory. We designed and developed the equipment, and had it made offshore. And some of it will be world-first. It's very exciting."
Cut fat, not muscle
In order for Paul to fulfil the great man's vision, he first consolidated the company's team. "What I wanted to do was introduce into the business what I refer to as 'operational excellence'. What that basically means is looking at all of the business processes and seeing where they add value and where they don't. The idea is to improve quality, but also make sure that at every point in the business process, from ordering and converting material to shipping a finished product, is done as efficiently as possible.
"It starts with a belief system — and in my case, and in Frank's case too, it is that everybody is capable of adding value. I don't look at a person and say they are not adding value; I go straight to the manager and I say, 'Why do you have these people in positions where they are not capable of adding value? Why have you designed a business process where your people don't add value?' So I don't remove the people; I remove the leadership or change the leadership.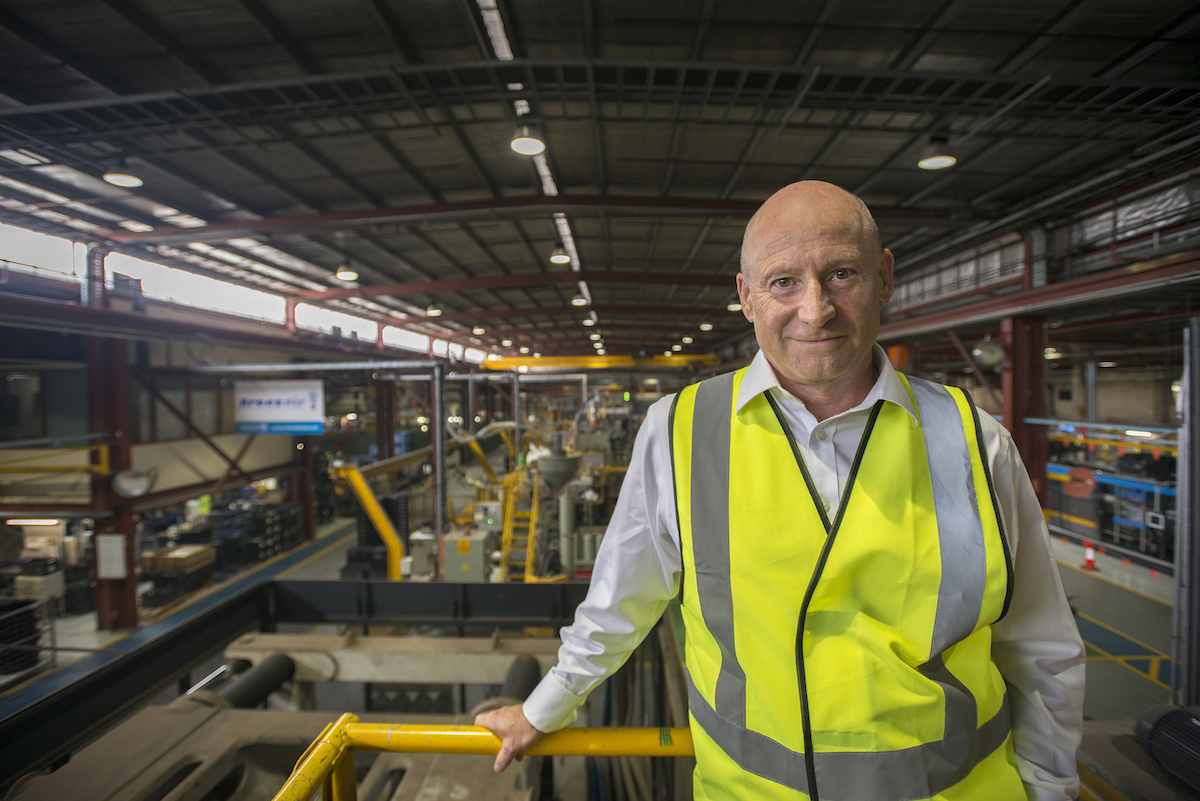 "What you need to do is cut fat, not muscle. The fat is not usually the people who are doing the work; rather it is the people who are supposed to be leading the people who are doing the work. The way that most executives downsize is not sustainable because you can't just fire people: you've got to change the way you do business. If you do it right, you finish with far fewer people but they are a lot happier: they are all engaged and then the business can start growing."
The five years following consolidation built on this strong foundation, with the five years after that seeing good organic growth when Seeley doubled its market share in Australia. It then looked at acquisitions to extend its global reach and prepare for the rapid growth needed to fulfil Frank's vision. For Paul, this would hinge largely on the commercialisation of a Seeley product called Climate Wizard.
It's currently used in just one per cent of air-conditioners worldwide, "and with 10 per cent of the global air conditioning market, we are a multibillion-dollar business — not multimillion, but multibillion," Paul says enthusiastically.