In a trademark display of German productivity and precision, K.A. Schmersal's 1,750 employees across more than 20 countries boast their expertise on thousands of different safety switchgear systems. K.A. Schmersal is without doubt the leading global manufacturer of such devices, a status it hopes to keep as the rest of the manufacturing world catches up to the computerisation of manufacturing known as Industry 4.0.
Part of that can be attributed to the open-minded leadership of third generation K.A. Schmersal owner and CEO, Philip Schmersal, who artfully treads the fine line between fostering collaborative discussion and asserting executive decisions.
"As a family-run organisation we always focus our decisions on the need to understand the customer and offer solutions that will ensure that safety and efficiency go hand-in-hand. This requires the commitment of everybody in the organisation, after all our people are the cornerstone of our success," he says.
"Only if everyone in the organisation shares the same principles will we achieve » our goal of providing outstanding services and products to our customers."
Safety first
With more than 25,000 different safety switchgear systems at its disposal, K.A. Schmersal has the ultimate safety remedy for any production process problem. Not content with just providing the product, it goes one step further, providing a risk assessment for safety of the machinery for all its clients. "We provide end-to-end solutions," Philip says. "We never aim to be the cheapest, just the best."
Our people are the cornerstone of our success.
K.A. Schmersal provides quality service across all stages of the customer journey through its close supplier relationships and its open conversations on delivery and payments. It takes this notion of end-to-end service so seriously, that it even intervened when a supplier wasn't holding up its end of the bargain due to internal issues. "We organised to travel and meet both the direct and end supplier, working out a solution so we could improve efficiency through the complete supply chain," Philip says.
Not one to rest on his laurels, Philip knows there is plenty of room for innovation as the market becomes ever more demanding. In 2016, the company began exploring new markets like the automotive industry, and has stuck to its ambitious 10 per cent year-on-year growth target.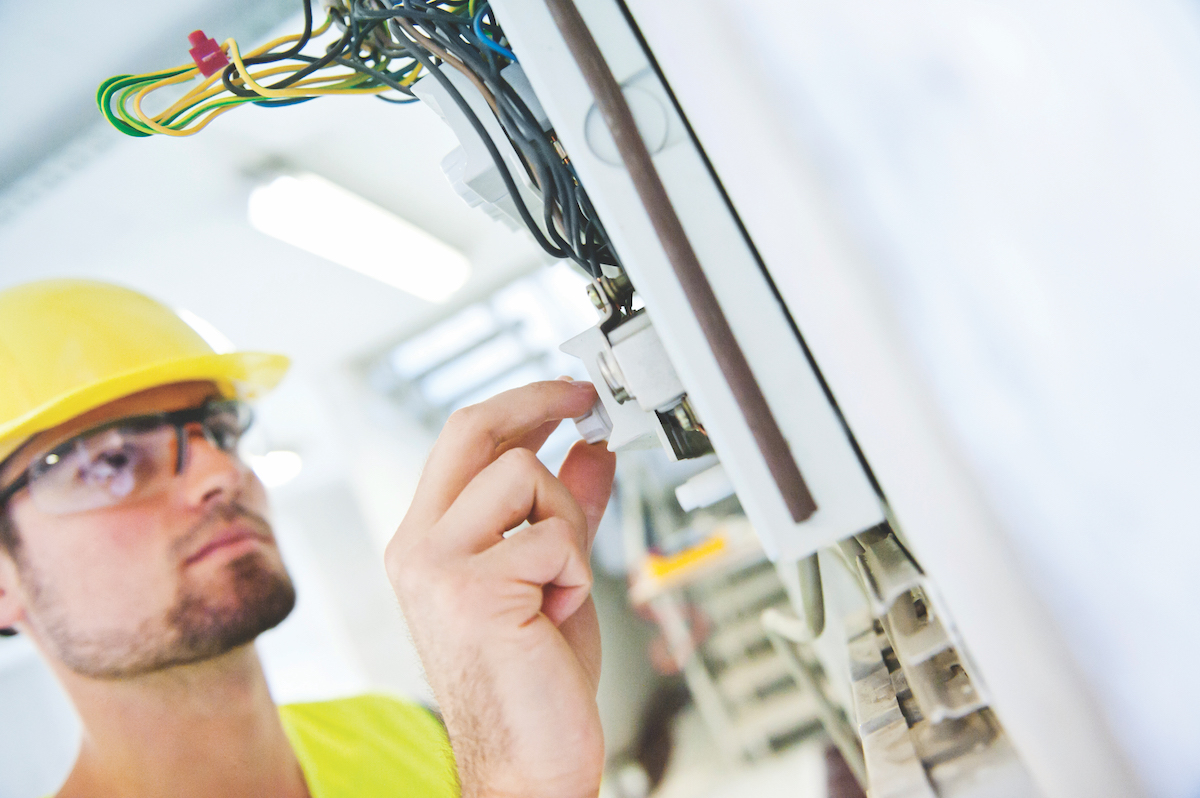 Philip believes it's important that customers receive the right information in Industry 4.0, home to autonomous machines, artificial intelligence and analytics. He notes the endless potential for increasing growth and productivity through the digitisation of virtually all processes in the manufacturing industry.
"This means all systems need to speak the same language across different companies and countries," he explains. "We could give hundreds of thousands of bits of data to a customer, but that would be pointless if they didn't know how to use them properly."
Keeping on top of the game
Philip believes it is imperative companies nurture good relationships with their customers where, based on all the data, they discuss with customers the benefits of their product or service range, what they can use and how they can help. Only then can the provider follow accordingly with the correct product or service for customers, he says.
This approach has been crucial to K.A. Schmersal's long-term prosperity. Most recently, it released a new, more user-friendly position switch, as well as new interlocks that provide plenty of safety advantages.
It has even gone the extra step in product development with programmable logic controllers (PLCs), which are used in many industries to track and control building systems and production processes.
"With these PLCs, we combine the product with logic and data. Again, since we're a system and solution provider, we don't only sell the product, we now sell the PLC in order for us to give a more holistic solution," says Philip.
K.A. Schmersal has a presence in more than 60 countries, with seven production sites, four of which are in the German cities of Wuppertal, Wettenberg, Mühldorf am Inn, and Bergisch Gladbach, while the other three are in Boituva, Brazil; Shanghai, China; and Ranjangaon, India.
Philip notes the company's strong presence in Europe, where its headquarters are based, as well as in North America, where its products have received a very positive response. Now he wants to have that same response in other countries. If he stays switched on, Philip will no doubt further cement K.A. Schmersal's status as a truly global player.