At an Avery Dennison dinner, members of the company's North Asia team will usually order a bottle of wine for the table. Most hard workers can't wait to pour themselves a good drop at the end of a long week, but before the cork has even popped, everyone has curiously focused their attention squarely on one part of the bottle with great interest – no, not the contents – the label.
Roger Machado is keen of labels
"Whenever we have a company dinner, we'll order a bottle of wine, and straightaway people will be looking at the label, peeling it back to see how strong it is, and inspecting the printing," says Roger Machado, Vice-President and General Manager, Label and Graphic Materials – North Asia. "It's pretty weird," he adds with a laugh. "If you do that sort of thing with your friends or partner, they think you've gone crazy."
Avery Dennison is keen on labels. It makes sense, of course, when you consider it is a global leader in pressure-sensitive and functional materials and labelling solutions for the retail apparel market. As the man responsible for the company's labelling and graphic materials across North Asia – including China, Hong Kong, Taiwan, South Korea and Japan – you could say Roger is also keen on labels.
Whenever we have a company dinner, we'll order a bottle of wine, and the first thing we do is inspect the label.
"There are so many considerations for labelling. For example, the ideal label for fresh food should, among other things, have low risk of food contamination from adhesive migration, as well as good adhesion and conformability. When I go shopping and we look at the food, I think to myself: I hope these guys are using Avery Dennison label material," he says. 
Roger first engaged with the company in 2001 as a supply-chain consultant in Europe, and then one year later, after Avery Dennison acquired Jackstadt – a global manufacturer of pressure-sensitive materials – Roger took on more of an interim leadership role through the acquisition process. Some 16 years later, he has served Avery Dennison in a broad variety of roles and responsibilities across Asia–Pacific, the US and Europe. 
A global career
It was in Africa, however, where he got his start in life, in Mozambique before later evacuating to South Africa in the wake of the Portuguese Colonial War. "At the time, my parents and I were part of a Portuguese colony whose independence process went pear-shaped," says Roger. "There was a revolution, and my parents, sister and I had to flee the country. I was only five at the time."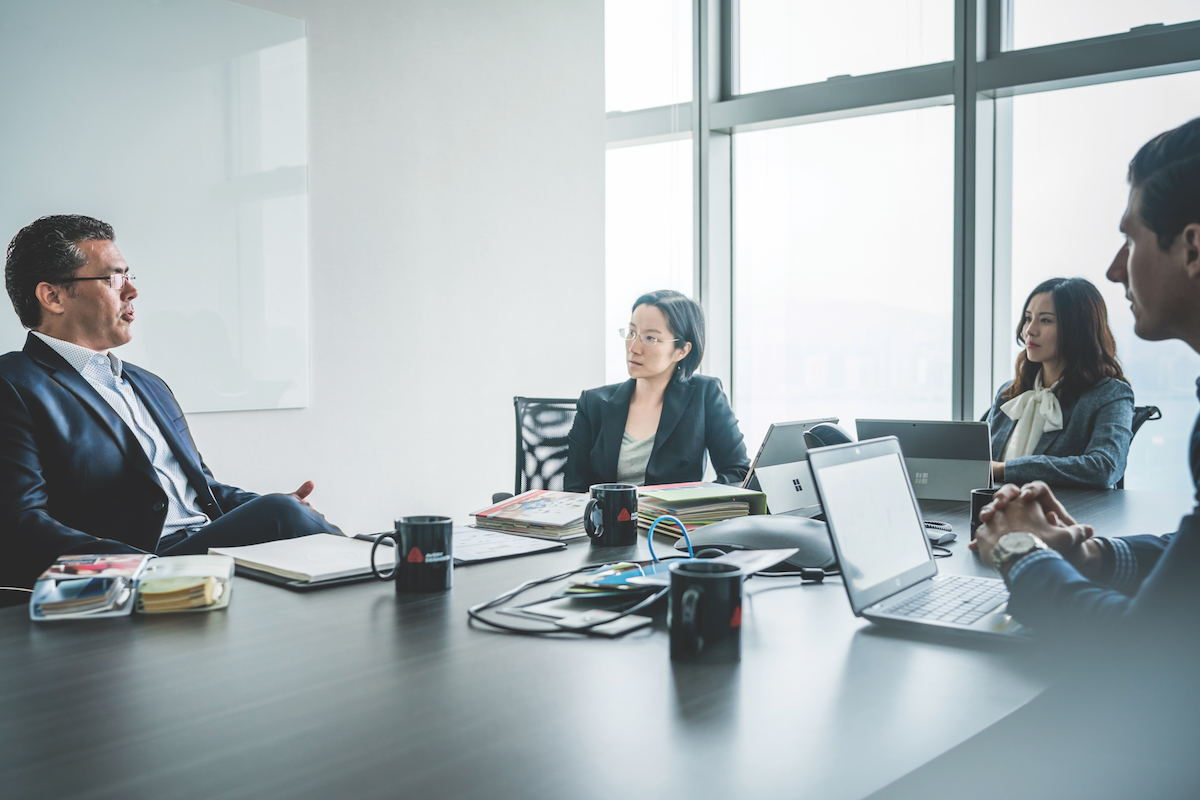 He began his career in South Africa, graduating in industrial engineering from the University of Johannesburg, and quickly put his degree to good use. After five years in the engineering space, however, he joined a consultancy firm which took him to the UK, where he later co-founded another consulting firm. He worked across a range of industries and departments from medical to manufacturing, finance to logistics, attracting key clients like Microsoft, Rolls Royce, Bausch+Lomb, and even Avery Dennison. 
"I consulted for Avery Dennison starting in 2001, initially to help set up supply chain as a function. It was a new discipline for Avery Dennison," explains Roger. "A year later, it acquired Jackstadt, and I took on more of an interim management role in helping them through the acquisition from a supply-chain perspective. That's how my engagement started, but I only officially joined in 2004, and was based in Melbourne." Roger recalls how his first day was actually on April Fool's Day and he wondered if this was a strange omen.
"I remember flying to Australia thinking, how did I end up in this position?" But more than a decade later and after various leadership roles across the global supply chain, working out of the US, Malaysia, and Hong Kong, the role has proven very serious.  
Avery Dennison North Asia
By the end of 2015, following increased complexity across the Asian markets, Avery Dennison split the region into two areas of operation (north and south). Roger, who at the time was leading operations and supply chain for Avery Dennison, stayed on in this role to help drive the business and take it in a new direction, specifically in China, before he was ultimately handed the keys to the North Asia Division in January 2017.
"China's economy has been evolving rapidly; it's become more internally focused and less concerned about the export market, so it's been a bit of a bumpy ride as we adjust to that and develop more of a local presence," says Roger.
China's economy has been evolving rapidly; it's become more internally focused and less concerned about the export market.
This has been aided by Avery Dennison's strong focus on providing sustainable solutions as the Chinese market shows a continuing preference for environmentally friendly options, with all three of its plants across North Asia obtaining Forest Stewardship Council certification, and through, among others, the Clear Intent portfolio that allows for its next generation CleanFlake adhesive, which separates cleanly from PET containers during recycling, through to its bio-based PE film.
TT Sensor Plus
Continuing innovation also means a constant stream of new materials and printing technologies in the label and packaging segment that will do more to attract consumers, while also allowing more individual experiences through tailored packaging options. 
Meanwhile, Avery Dennison's new TT Sensor Plus technology will enable the tracking of storage temperatures for sensitive items in transit, such as pharmaceuticals, food and florals. "Obviously, our customers have a vested interest in ensuring the quality of their products through delivery, as well as to identify supply-chain issues that may lead to compromising these products.
TT Sensor Plus is a cost-effective smart label that logs the time and temperature throughout the entire supply-chain journey," says Roger. On the personal side, Roger says there is always potential for further travel down the track, dependent on future roles, or back around the globe, though Asia has by far been his favourite place to live.
"I have one daughter who was born in the UK, but spent the first three years of her life in Australia. Then my second child was born in the US but has spent most of her life in Asia. It's a bit confusing whenever people ask, 'Where's home?' " he says. "Generally speaking, home is just where we're living at the time, and we always make the best of wherever we are."