Swaraj Engines rolled out its first two-cylinder automotive engine in Mohali, Punjab, in 1989, and it has gone from strength to strength ever since. To date, the company has supplied more than 700,000 engines for fitments into Swaraj tractors, which are manufactured by the Swaraj Division of the world's largest tractor manufacturer, Mahindra and Mahindra (M&M). In addition to producing 10 24–54HP engines, Swaraj also supplies hi-tech engine components to SML Isuzu for the assembly of commercial vehicle engines.
On the back of a two-year industry slump, in October 2016, Swaraj Engines appointed Subhash Mago as CEO in the hope that his extensive experience and penchant for innovation would drive a new era for the company.
With an MBA and a degree in Engineering, Subhash has a 37-year track record in general management, purchasing, manufacturing, quality systems and component development, supply chain management, value engineering and new product development.
Starting his career as a graduate engineer with ACC Vickers Babcock in 1981, Subhash joined Indian automobile manufacturer Maruti Udyog as a Department Manager in 1983. After 16 years, he moved to M&M as Senior Vice President in 2000 and remains involved with the company as its Head of Sourcing and Development.
Achieving goals
"From the beginning, I saw a number of opportunities to take Swaraj Engines to a higher level of growth and introduce a more efficient way of working. I conducted company-wide valuations, quality-checked the engines of our global competitors, and carefully reviewed our top and bottom line. This showed me that we had the potential to produce a zero-defect engine," explains Subhash.
"Working towards this goal has been my focus, and we have since modified and simplified our vision to reflect this."
In FY2015–16, India's domestic tractor market experienced a substantial decline, but registered an impressive growth of 18 per cent in FY2017. While exports remained flat, domestic growth was fuelled by generous farm production as the southwest monsoon delivered better coverage compared with that of the previous two years.
This led to Swaraj reporting an all-time high of annual engine sales totalling 82,297 units. This meant that, for the first time, Swaraj Engines reached a milestone pre-tax profit of INR105.46 crores, with a net operating revenue of INR666.14 crores.
"The biggest challenge has been developing our organisational structure and getting the right people in the right places. Creating a strong foundation is important," explains Subhash.
Subhash uses culture to drive the business to success
Interestingly, cultural changes, in line with M&M's company culture, were crucial in turning the business around. Driving this change was the adoption of Total Productivity Maintenance (TPM) and Total Quality Management (TQM) in 2007. Swaraj's commitment to these policies was recognised in 2012 when it became the second tractor company in the world to win the prestigious Deming Prize for TQM, and again in 2013 when it received the TPM Excellence Award from the Japanese Institute of Plant Maintenance.
"Our strong position in the sector is proof of how well our engines are performing. By benchmarking ourselves against competitors and continuously upgrading our products and technology, we are aligning ourselves with current and future innovations. To take the business to the next level, our first priority is achieving process consistency, and the second is developing the right kind of skills at all levels by providing adequate training to get our people future-ready,"
To further increase the competence of its employees, Swaraj provides systematic and structured training in areas such as leadership development, communication effectiveness and team building, while the company's Performance Management System objectively measures the performance of individuals and that of the organisation as a whole.
"Operational efficiency at every level of the company is key to driving the business forward," says Subhash. "We want to get to the place where, once our zero-defect engine has been released, we don't have to worry about it – it will perform perfectly. This will allow us to focus more on our people and on aligning the business with our vision for the future."
Swaraj's dealer network has expanded over the past decade, now with more than 500 dealers as channel partners. The Swaraj Sales System is being imparted within these dealerships, training staff in systematic enquiry tracking, converting enquiries into sales, and keeping in touch with customers.
The five C's
"Our major suppliers provide fuel pumps and the five C's – crankcase, crankshaft, camshaft, cylinder head and cylinder block. Because these parts form the major portion of the engine, our relationship with the respective suppliers is always the centre of focus. We work closely with them to see that they are aligned and growing with us. We check that their machines are up-to-date, we conduct regular audits, and we analyse their monthly reports. Our world-class fuel pump and injector supplier, Boss, helps us to maintain a high level of efficiency in our engines," says Subhash.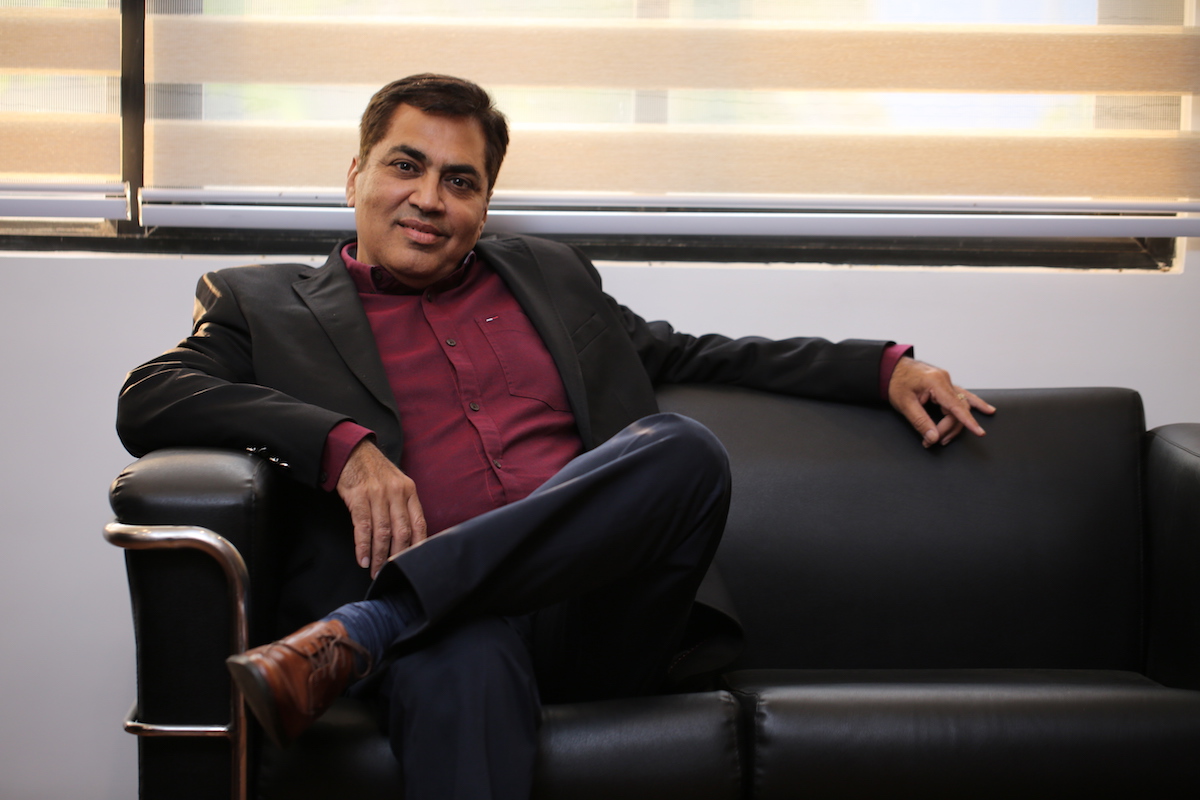 "We conduct regular supplier meetings and support them through any financial, operational or even mental crises. We always help them identify areas for improvement to raise them up to our benchmark standards.
"Establishing and maintaining long-term relationships with suppliers has always been my focus area. At M&M, I was heavily involved in the sourcing and development side of the business, which meant working on a lot of Japanese manufacturing systems and techniques.
Maruti Udyog was the first company to completely change the Indian way of working, and I was fortunate enough to be a part of that. In my 16 years there, I worked in various divisions from manufacturing to van development. It was a great experience to learn the way the Japanese developed their suppliers and in-house processes."
In an intensely competitive market, continuous improvement and innovation are the main drivers of Swaraj Engines. "We recently concluded our 'unity event', which is essentially an annual idea-generation drive where we gather all employees and a group of about 15 suppliers to suggest ideas for new or improved parts, how we can reduce costs, and how we can increase the efficiency of our operations," says Subhash.
"We rely heavily on the expertise of our suppliers in designing parts so we value their input on manufacturing ability, people processes and ensuring quality. Once we get them on board, we work closely with them until the desired volumes are achieved. This joint-partnership and joint-development scheme started at M&M and I've been intent on establishing it here at Swaraj."
Reaching out to the community
As part of its corporate social responsibility initiative, Swaraj encourages its employees to volunteer for a cause through community outreach programs.
In the past year alone, the company has provided three ambulances to non-government organisation Sewa Bharti, to assist its work with the economically disadvantaged sections of Indian society; donated ventilator equipment to the Postgraduate Institute of Medical Education and Research, Chandigarh; and provided laptops to a special school to support the education of children with learning disabilities.
In line with its Clean & Green mission, in 2014, the company launched the Swaraj Swachh Bharat Integrated Sanitation Program. By sponsoring Kambala and Kambali villages, Swaraj has helped improve the infrastructure of government primary schools by providing community toilets, classrooms, kitchens, door-to-door garbage collection and reverse osmosis drinking water.
Since the program launch in October 2014, sanitation coverage in India has risen from 42% to 62% and more than 175,000 villages, 120 districts and three states have become open defecation-free – a huge milestone for the increasingly polluted country.
With the Indian government's continued focus on the agriculture sector through enhanced budget allocations and the forecast of a good monsoon for 2018, India's tractor industry is expected to maintain its growth trajectory.
To meet this emerging demand and cater to customer requirements, Swaraj Engines has recently finalised an expansion program to increase its capacity from 105,000 to 120,000 engines per annum by the end of this year. "M&M's growth is completely dependent on its Swaraj Division – and as it continues to grow rapidly, M&M will grow with it.
M&M is also looking at the opportunity to supply overseas to Mahindra Excel as well as continuing to supply to SML Isuzu," says Subhash. For now, the focus is on tapping the domestic market predominantly, with limited exports to neighbouring countries such as Sri Lanka, Nepal, Bangladesh and some African countries. By focusing on strategic partnerships, people power and continuous innovation, it's clear that Swaraj Engines is farming new growth in India and giving competitors a run for their money.