Like a scene from a movie, self-confessed bookworm Joanne Rowling sits waiting for a delayed train from Manchester to London, scrawling ideas for the Harry Potter series on a napkin. It was 1990 and marked the beginning of what is the now-famous series of seven books about witches, wizards and an extraordinary orphan called Harry.
Years later, writing and developing the idea was a turning point for Rowling, who was struggling to make ends meet as a single mum, diagnosed with clinical depression and living on benefits. Suffering from the devastating loss of her mother to multiple sclerosis, Rowling also had a strained relationship with her father, and her relationship with her Portuguese journalist husband had broken down. She described herself as being as "poor as it is possible to be in modern Britain without being homeless".
If ever there was an inspiring tale of perseverance and well-deserved turnaround, it's Rowling's. Her original Harry Potter manuscripts were rejected from 12 publishing houses before Bloomsbury gave her a chance with a small advance of £1,500, agreeing to print 1,000 books. Under the pen name JK, Rowling typed her first book, Harry Potter and the Philosopher's Stone in local cafes with her baby daughter in tow.
The book was published in 1997 and although Rowling remained on benefits for her first two books while also studying teaching, her situation was about to change. Within five years she was a multimillionaire. Her current estimated worth is £650 million according to the 2017 Sunday Times Rich List.
Today, Rowling has sold more than 450 million copies of her Harry Potter series of books, smashed sales records and is an adored author. When her seventh and final book, Harry Potter and the Deathly Hallows went on sale in 2006, it broke sales records (which were held by her previous three books)
as the fastest-selling book ever, after 15 million copies were eagerly snapped up around the world
in just 24 hours.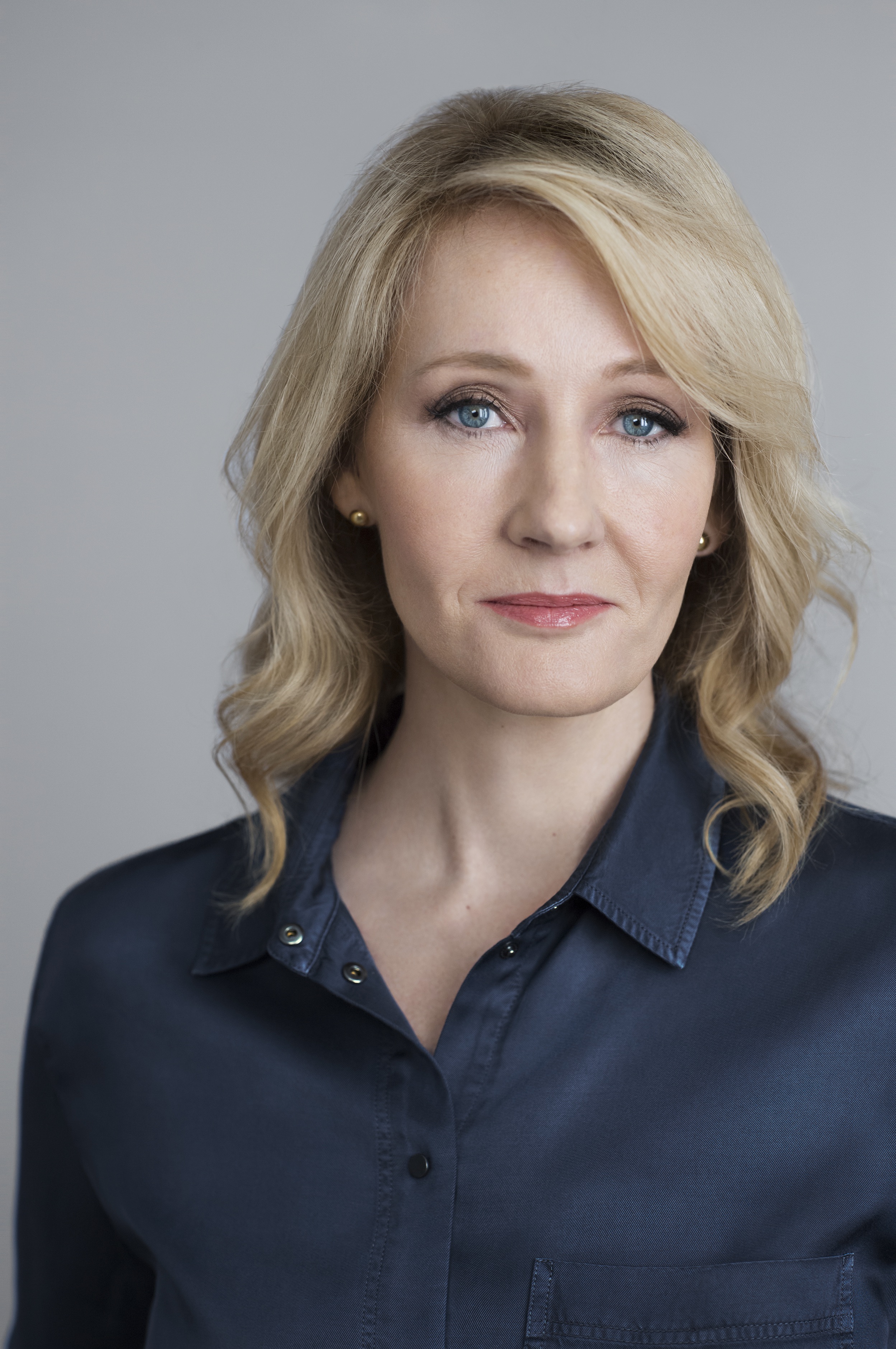 If ever there was an inspiring tale of perseverance and well-deserved turnaround, it's Rowling's.
She admits that she mourned the world of Harry Potter once the series was complete. "It's left the most enormous gaping hole in my life," she told TIME in a rare media interview in 2007. And so the world of Harry Potter has lived on, serving as inspiration for more writing from Rowling and sating its legions of fans. The fictional universe she created is so adored that, in 2012, Rowling's digital entertainment and ecommerce company Pottermore was launched.
Here fans can enjoy news, features and articles, as well as original content by Rowling. The company is also the global digital publisher of Harry Potter and JK Rowling's Wizarding World. All these spin offs – including the play Cursed Child and the film Fantastic Beasts and Where to Find Them, both released last year – ensure the magical franchise continues to put Rowling on rich lists.
But that's not to say the author isn't generous; she actually dropped off the Forbes rich list in 2012 after donating so much of her wealth. In fact, three of the Harry Potter companion volumes were written and released in aid of children's charity Lumos.
It's not only the wizarding world that Harry lives in that is so adored, but also Rowling herself. Her regular tweets have earned her some 10 million followers on the social media platform and a reputation for her intelligent and witty remarks. She has published other books for adults as well, donning her crime writing hat and creating an alter ego, Robert Galbraith, to produce a number of novels, too.
In 2001, Rowling was awarded an OBE for her services to children's literature and became an honorary fellow of the Royal Society of Edinburgh the following year. In 2010, she won the Hans Christian Andersen Award and in 2012, she was awarded the Freedom of the City of London.
Despite her success, the legendary author, and first person to become a billionaire from writing novels, has not forgotten her earlier period of struggle. Many of the vast number of charities and causes she supports are a consequence of those times, including charities like the Centre for Regenerative Medicine, which she supports in honour of her mother, and Gingerbread, which supports single parents.
She also founded the charity Lumos, which works to transform the lives of disadvantaged children and orphans. Rowling reflected on failure in a powerful speech to Harvard University students in 2008: "You might never fail on the scale I did, but some failure in life is inevitable. It is impossible to live without failing at something, unless you live so cautiously that you might as well not have lived at all – in which case, you fail by default."