President and CEO at Infront Sports & Media Philippe Blatter is a man of endurance. His time in business has thrown many different challenges his way over the years, but he says that his secret weapon in the fight to be better, faster and stronger than the rest comes down to his passion for long-distance triathlons.
"I think there's such a strong link between that and what we do at Infront," he says. "To succeed in business, you really do need to be like an Ironman. You need discipline, stamina and absolute focus; you need to go through pain and to overcome pain. You need long-term preparations; you need a team that supports you; you need to be confident and optimistic; you need to find balance; and you need to find passion.
"So many of these attributes are actually what I look for now when I interview potential recruits; that's the kind of staff that I want. Not necessarily that they're able to compete in an Ironman competition, but I believe these things need to be trained for and become a part of who you are.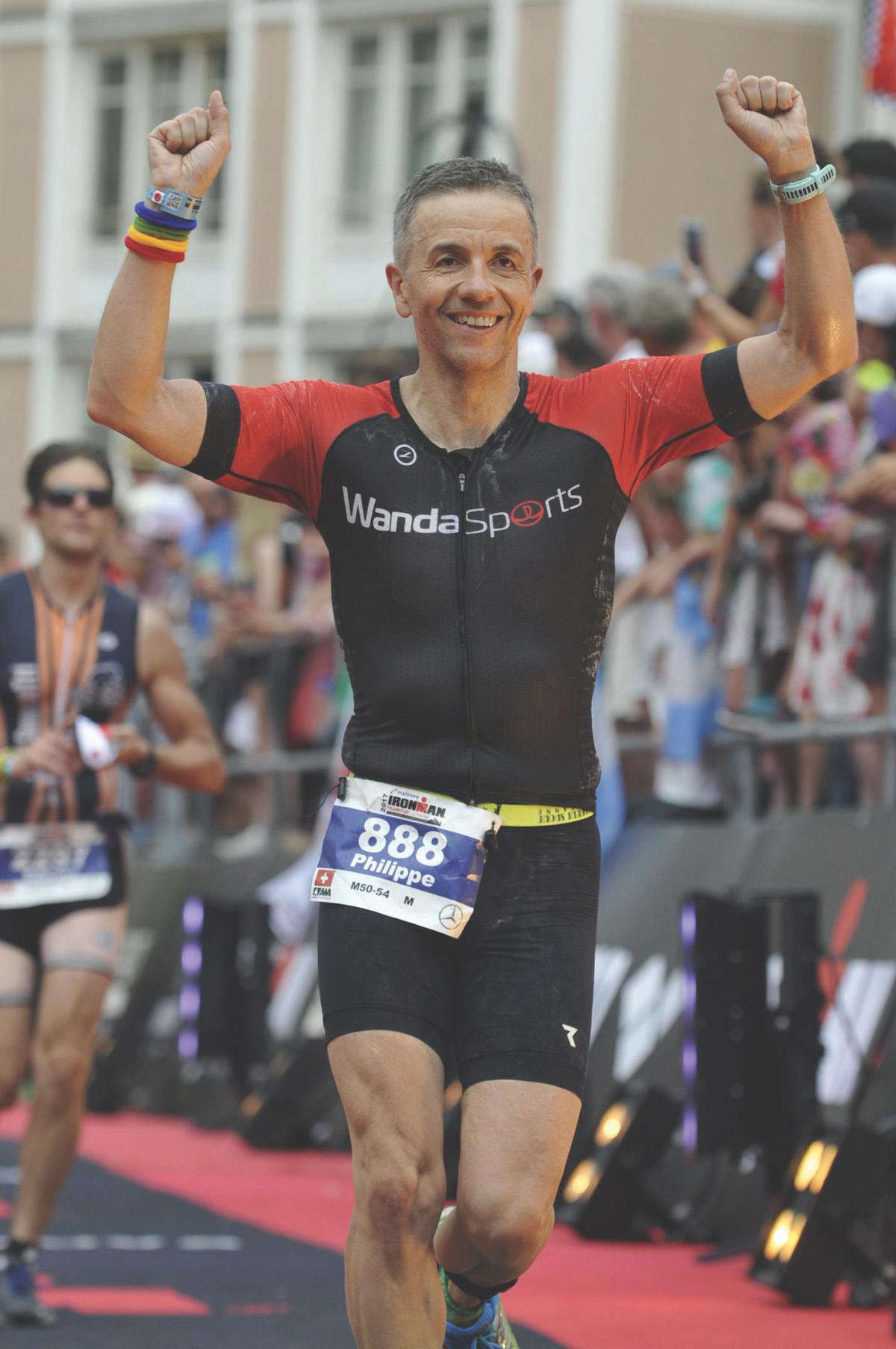 The fact that I do an Ironman every year, since 2000, helps me to continue to be disciplined and to achieve all these things.
"For me, the fact that I do an Ironman every year, and have since 2000, helps me to continue to be disciplined and to achieve all these things. Many people here in the organisation are participating in sports in one way or another, with quite a lot doing triathlons."
Philippe Blatter dares to dream
A partner at McKinsey back then, Philippe's first big challenge at Infront came right at the starting line. Not even aware he was in the race, in July 2005 he received a call from Infront owner Robert Louis-Dreyfus, with whom he had partnered on projects in the past. "I thought, 'Bingo! If he's calling me back, that means that he's motivated to do another project with me,'" Philippe recalls.
"What happened is that instead of that, he said, 'Phil, do you want to sell concepts and strategies for the rest of your life, or do you want to make people dream?' Obviously, making people dream is a more attractive and more valuable position, so I asked him what he meant."
What Robert meant was that Infront was going through some tough challenges and he wanted Philippe on board. Infront had been thrown a curve ball by FIFA, which, on announcing that it was taking its media rights in house, effectively wiped out the majority of Infront's revenue. "He said, 'You know, it would be the right time to start again. What do you think?' I told him that sounded interesting, but to be honest I had a great job at McKinsey, I was about to move to Casablanca; why should I give that up?"
What got Philippe over the line was the dream that Robert had first spoken about. "As a consultant, you build strategies, you do change management, you work in multicultural settings, but you rarely do it on your own. You always consult a CEO or a senior leader and tell them what they should do," Philippe says.
Infront Sports & Media has a new game plan
"This was a great opportunity for me to not just write a document about what should be done but to actually do it. And so, we developed – or I developed – a new strategy for Infront, which was our winter sports strategy. We realised that it's actually quite an attractive market where, at the time, there wasn't much competition."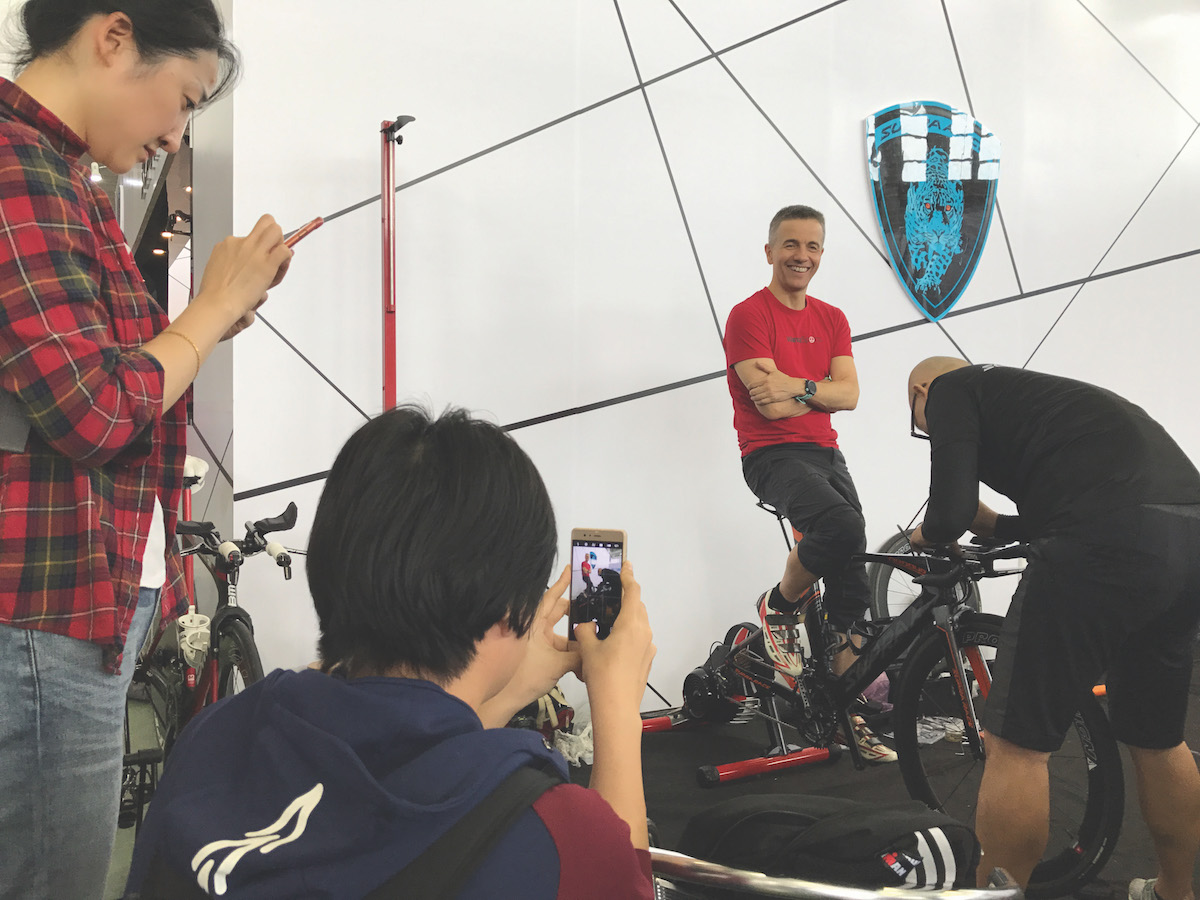 Buoyed by this initial shake-up, as well as the diversification of the company's summer sports business and by targeting football, which saw its partners grow from 50 then to 170 in total today, Philippe set about transforming the business from the ground up.
In our mission statement, innovation is a very important element.
"We basically changed everything," Philippe says. "We changed the purpose of the company; we developed a mission, the values, the strategy, the organisation, the vision. We changed the management team. Actually, it's this newly implemented management team from back in 2006 that we still have today.
"We also developed a culture in the company that I believe is what makes us strong and differentiates us in the industry today. We have a very strong corporate culture. Spending 11 years at McKinsey gives you some idea of what corporate culture means and just how important it is, and I've tried to introduce that at Infront as well. I believe that we have come a very long way in that regard."
The future is full of opportunities
It's not easy to have so many team members across the world all aligned with the one purpose and the one vision, but just like any other challenge, Philippe sees it as an opportunity. New staff bring new experience and new ideas to the table, and Philippe wants to make sure their voices are heard. "Our corporate culture or values are not set in stone. They're things that evolve over time. It's not the same as 10 years ago, it's not the same as five years ago, and most likely it's not the same as one year ago.
"That brings me to my second area of opportunities: the market, too, is changing. If you look at how we consumed sports in 2006 and how they're consumed today, there are big differences. There are technological changes; the way we produce sports is different; and also because the fans and the people who have passion for sports are living differently.
"That all creates great opportunities for us. I don't see this so much as a challenge but more as an opportunity, because I believe that at Infront we always want to be ahead of the curve. That helps us to talk, and to partner with, our clients in the world of sports. In our mission statement, innovation is a very important element."