Tung Kum Hon was the CEO of an industrial, property and oil and gas multinational group, valued at more than US$3 billion, which had major investments in production-sharing contracts and an offshore drilling production platform that undertook exploration activities.
His work took the Malaysian-born Tung to many countries including China, Russia, the US, the Middle East and Africa, where he met many government officials and business partners. However, it was not without sacrifice, as it meant he was travelling most of the time.
Tung Kum Hon turns it around
Not too long after, Tung met with a friend from the banking industry, along with the chairman of Geo Energy Group – an Indonesian coal mining services company – over lunch. Soon after, he was asked to help turn the loss-making company around as the new CEO. 
"The chairman asked me to come in to revamp the business, because it was under financial stress and its stock price had plummeted in the previous 2 years. It needed someone to turn the company around. I agreed, as I like a challenge." 
Almost 2 years later, Tung has successfully turned the organisation around, setting a new record for quarterly net profits since listing, with a fourth quarter 2016 net profit of US$14.7 million. When Tung first joined Geo Energy, he faced a difficult situation. Although the company had been listed on the Singapore Exchange (SGX) since 2012, its share price had sunk to 13 cents.
Its stock price had plummeted … It needed someone to turn the company around. I agreed, as I like a challenge.
With the minimum trading price rule of 20 cents, it faced being transferred to an SGX watch list if it incurred a third consecutive year of losses, exacerbated by a slump in coal prices. Tung scaled back the company's capital expenditure and working capital requirements, as well as divested the mining services business.
Geo Energy Group grows & diversifies
The company outsourced its mining activities to PT Bukit Makmur Mandiri Utama, Indonesia's second-largest mining contractor. It also partnered with Engelhart Commodities Trading Partners, a major international commodities trading house as the coal off-taker and buyer of the production of its SDJ coal mine. It signed an initial off-take agreement with Geo Energy in July 2015.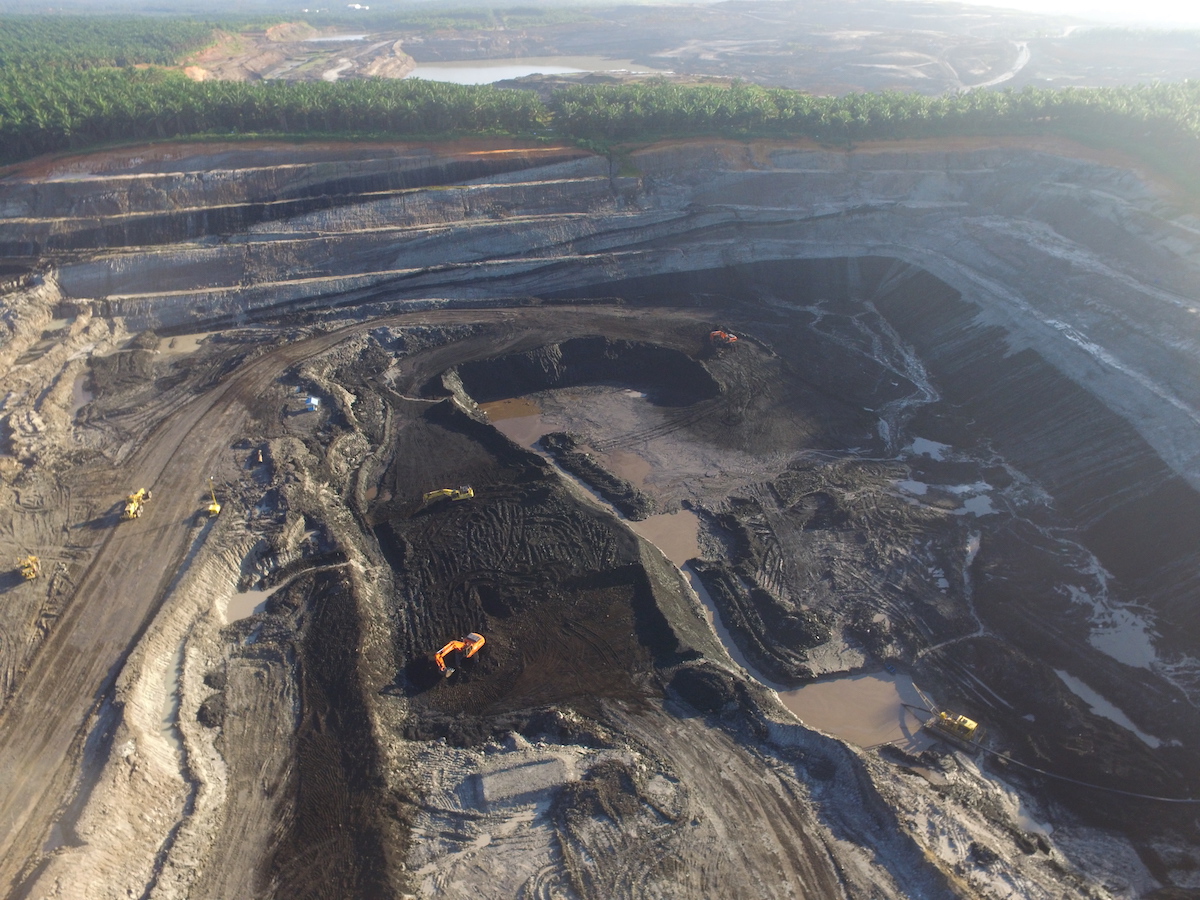 "By outsourcing mining services and sales of coal to reputable contractors, we have built an asset-light and scalable business," explains Tung. Coal prices have also recovered from their lows in 2016, contributing to the Group's FY2016 revenues. Geo Energy has also undertaken several acquisitions to grow and diversify the Group's mining reserves.
"The transformation has enabled us to achieve a record quarterly net profit of US$14.7 million in the fourth quarter of 2016, the highest ever quarterly profit recorded by the Group since its IPO," says Tung. "Cashflows increased to US$69.3million, up from US$22.5 million in 2015." 
The secret to success
As a result, "Geo Energy delivered a 114% total return to investors from January 2016 to February 2017, despite a 17% decline in the SGX Mineral, Oil and Gas Index," he adds. "We have maximised cash and productivity from our assets, delivering US$23.5 million net profit in 2016 from continuing operations while strengthening our balance sheet with a cash position of US$67.7million at year's end. The Group's coal production target is 10 million tonnes, up from 5.5 million in 2016."
The secret to Tung's success, he says, is to always work towards a higher goal. "For anything we do, whether it's the company or our personal lives, we have to have a goal. But if you don't have a plan to reach it, you'll never be able to succeed. "A goal without a plan is just a wish. If the plan doesn't work, change the plan – but never lose sight of the goal."