Ascendas-Singbridge is a real estate powerhouse. Managing industrial, commercial and hospitality assets worth more than S$20 billion, the Singapore company has risen from a merger to become a dominant force in Asia–Pacific. Ascendas-Singbridge operates projects in nine countries, including China, Indonesia, India and South Korea, from industrial and logistics properties to IT parks and innovation hubs.
It also manages three Singapore-listed funds – Ascendas Real Estate Investment Trust, Ascendas Hospitality Trust, and Ascendas India Trust – and is involved in private funds and co-investments.
Ascendas-Singbridge finds a leader in Miguel Ko
At the head of the billion-dollar business is Group CEO Miguel Ko, whose experience in the hospitality industry not only supported his decision to join the business but influenced his management approach.
"We think from a customer's perspective rather than from a supplier or services perspective," Miguel tells The CEO Magazine. Starting out as a certified public accountant in the US, Miguel then switched to hospitality, where he spent most of his early career.
"I joined the hotel company ITT Sheraton and worked for them for about 13 years," he says. "Then I was transferred to Asia as president of the chain for Asia–Pacific." Miguel was then recruited by PepsiCo to be president for Asia–Pacific and to drive its soft drinks into key markets such as China, Vietnam and the Philippines. "I worked with PepsiCo for eight years.
There was a lot of learning involved and a great deal of excitement around competing with Coca-Cola. But my passion remained with the multi-property hotel sector, so I rejoined ITT Sheraton," Miguel confides.
"At the time, it had merged with Starwood Hotels & Resorts, so I joined Starwood as chairman and president for Asia–Pacific. That was an exciting period for the Group; we had quadrupled our footprint and become the largest upscale hotel company in Asia–Pacific by far."
After another 13 years at Starwood, Miguel stepped down from his role but continued as non-executive chairman. While he was still very active on the board, Miguel took the opportunity to join other boards he was interested in, all related to tourism, construction and property.
He joined the Formula One Group in the UK, Luxembourg travel and tourism company Samsonite Luggage, and Merlin Entertainments, the world's second-largest amusement park company after Disney, which owns sea-life parks, Madame Tussauds, and the London Eye. In Singapore, he joined Changi Airport board, as well as Surbana Jurong, one of
Asia's largest consultancy firms for infrastructure development.
Ascendas-Singbridge is born
In 2014, Singapore government-owned investment company Temasek and property development firm JTC were in talks to combine JTC's Ascendas with Temasek's Singbridge Group – to take advantage of the city-state's urbanisation.
In 2015, this culminated in a merged group owned by both JTC and Temasek through a 49:51 partnership. Then, as a standalone company, JTC subsidiary Ascendas had expertise developing business spaces – particularly science and industrial parks – and had a strong presence in real estate fund management.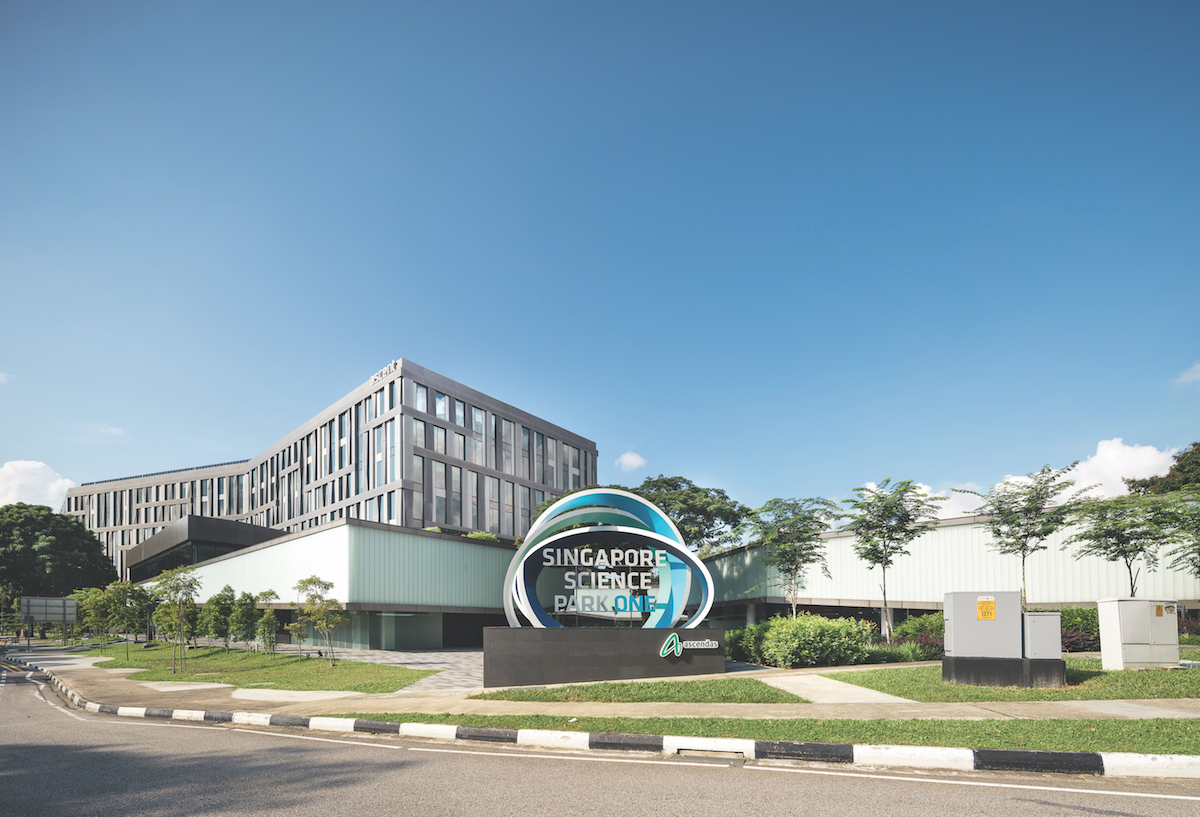 Some of its notable projects included Singapore Science Park and the International Tech Park in Bangalore. Similarly, Temasek-owned Singbridge was well equipped in the urban development sector, creating smart cities mainly in China, such as the Guangzhou Knowledge City and the Chengdu Hi-tech Innovation Park.
At the time, the merged group's aggregate value was around S$5 billion, and Miguel
was recruited to take up the top position. "The rest is history," he proudly proclaims.
"I joined a very exciting platform. We constructed several things: business spaces, industrial parks, and large-scale urbanisation developments. It is a diverse company that has opened up a lot of infrastructure and Tier 1 and Tier 2 urban development. We undertook larger projects that required long-term planning, so I think it was just a natural evolution of my career and extends my interests in the property sector."
When Ascendas-Singbridge came together, Miguel says, the first thing it had to do was "pick a battleground". "There's never enough capital for everything, so we had to get the entire team to focus on a well-articulated strategy," he explains.
"We had some projects within the merger that were considered very attractive and others that were not," he adds. "So we streamlined our business to focus on projects we'd done well and exit all the undesirable ones. It made our business base ready to move into the next stage of our corporate development."
As with all mergers, the challenge is to ensure the employees are aligned with the business objectives, which was the next phase for Ascendas-Singbridge. Miguel believes that this has been done well so far and is something he takes the most pride in. "We looked at some key changes in the organisation. I spent a fair amount of my time, especially right after the merger, on how to unleash the vision of this organisation through the people we have," he says.
"Internally, we have a 'one team, one culture, one future' corporate structure. The whole team is motivated to perform and put in their best. Building the team and forming the right culture were very defining moments in terms of how we wanted to build a long-lasting and successful company, and I'm quite confident that, after three years, we have an organisation with people who are aligned to lead the team going forward."
Internally we have a 'one team, one culture, one future' corporate structure. The whole team is motivated to perform and put in their best.
With its employees on the right path, the next step for the company was to expand, but this proved to be a challenge because of Singapore's economic climate. "Singapore is not going through a high-growth period," Miguel states. "GDP growth has been in the low 2% in the three years since the company merged, so opportunities in the market are very competitive at the moment. Singapore is too small and the growth rate is insufficient for the company to grow."
So the company ramped up its efforts in the other countries it operates in. "The two traditional markets we are very involved in are China and India. These are extemely
large real estate markets, much larger than Singapore, and over the years the local developers there have risen to meet our level of competency and execution.
Many of them now have the same capabilities as we do. So, in order for us to do well in those countries, we had to recognise that the competitive landscape is no longer the same compared with 10–15 years ago. We had to recharge our team and get the right kind of leaders – locals – to lead the team." So far, Miguel believes, the company is progressing positively in China and India.
"We are now well positioned for the future, taking both markets to the next level with new leaders, a new strategy, and a new focus while we continue to operate within the Singapore market," he says. Ascendas-Singbridge also set its sights on Australia. "We have a pretty sizeable presence now in Australia based out of Sydney," Miguel says. "Ascendas Reit owns a substantial chain of warehouses and suburban office buildings. On the parent side, we now own two office buildings."
With a broad reach across Asia–Pacific, Ascendas-Singbridge ensures it maintains strong relationships with its suppliers. Operating across the real estate and property development sector, the company requires the services of several other companies to uphold its high standards.
Miguel says the company values all its suppliers, whether they are commercial real estate services firms, construction companies, security system suppliers or banks. "Our job is to be a fair partner to all these companies. That means it is not a win–lose relationship; it's always going to be a win–win," Miguel says.
"If we treat them fairly, they treat us fairly and the partnership can continue in the long run. This way, we don't second-guess each other when we do business. A contract is worth more in mutual understanding, rather than something you refer to all the time."
It's not just a space
Throughout his career, Miguel has witnessed several changes in the hospitality and property sector, and the current trend reshaping the foundations of these industries is disruption. "People mention Uber and others in the machine-learning business when they talk about disruption, but it's no less in the real estate business," he says.
"Traditionally, real estate developers focused on partnerships with major tenants, other big developers, and the government, but that has changed over the past few years. Individual members are making their own buying decisions, and even big corporations are realising that employees are having a strong say in where they want to work and how they want to work, so the requirement for space is quite different. The concept real estate companies talk about now is that the definition of 'space' is still changing.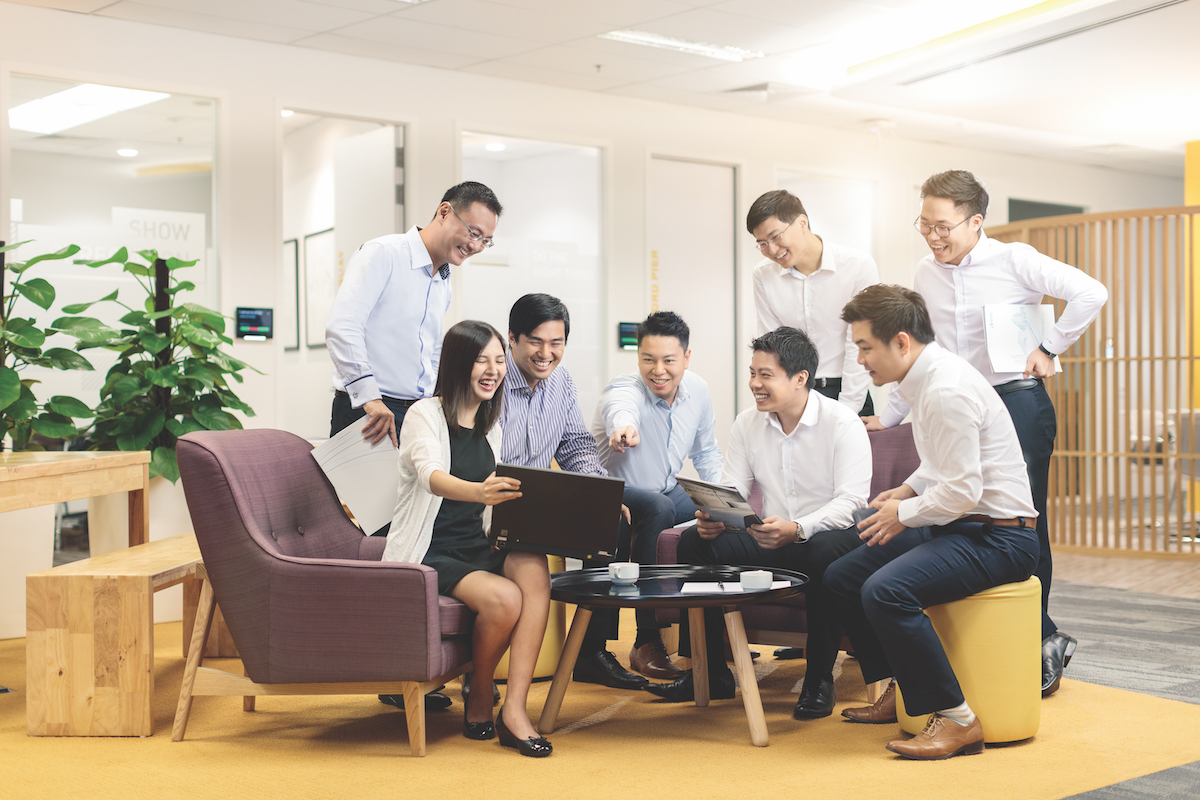 "We're not just landlords anymore; we're providing services and connecting people. 'Space as a service' is the new work concept that is commonly used to describe the way we work. We are now focusing beyond big corporate tenants and looking into the small end users. A lot of what we have for individuals these days is co-working space."
This notion links back to the company's idea of thinking about real estate from a customer perspective. "We are spending a lot of time trying to understand this new business concept," Miguel continues. "Having spent 30 years in the hospitality business, I recognise that space is for the service of guests; it's never a real estate space. It has been internalised throughout my professional training. So this disruption coming to the industry falls within my skill set, and I'm comfortable leading the change as we speak.
"To satisfy these shifting requirements, the company, through the Customer Solutions team, goes out and field tests and talks to customers to make sure that it's the product they want and will be happy to sign off on," Miguel says.
Further, Ascendas-Singbridge wants to deliver a community experience. "We recently established the Community Development Unit, which is about looking at each of the buildings – the business and the industrial parks we are in – and saying we are not just there to provide the hard assets. It's really to deliver the vibrancy within the four walls, the whole building, or the outside space.
It's about focusing on the soft side of the design. We ask, how do people connect? How do people talk to each other? How do people enjoy themselves in various places? And also, how do they interact with other tenants as companies and as individuals? How can they do more business among the different communities together?
So it's at all levels of the whole ecosystem; we're talking about company to company, company to individual, and individual to individual. All of that is geared toward cultivating community development."
As an extension of its community development, Ascendas-Singbridge wants to be at the forefront of sustainability, and is doing so by tapping into its innovative side. "Building smart products, using products that leverage on technology, or building products that are friendly to the environment, are the things that have a higher order among our customers," Miguel adds.
"So we want to be leaders in that as well. Whatever we do, we think about the future, and think about what kind of a society we want to build, because Singapore is very conscious about being sustainable and being smart. A lot of effort from the design, business and customer teams is in trying to construct the best mixed-generation of products."
The rule of three
Miguel believes in creating an environment where employees can be comfortable and
can grow and excel, because he understands that most people spend more time at work than at home.
As a result, he has a high-trust model when it comes to his leadership team. "I usually tell my leadership team that there are very few things I will manage for them on a day-to-day basis," he says. "I validate, empower and create trust so that they run their own part of the business, rather than coming to me for decisions."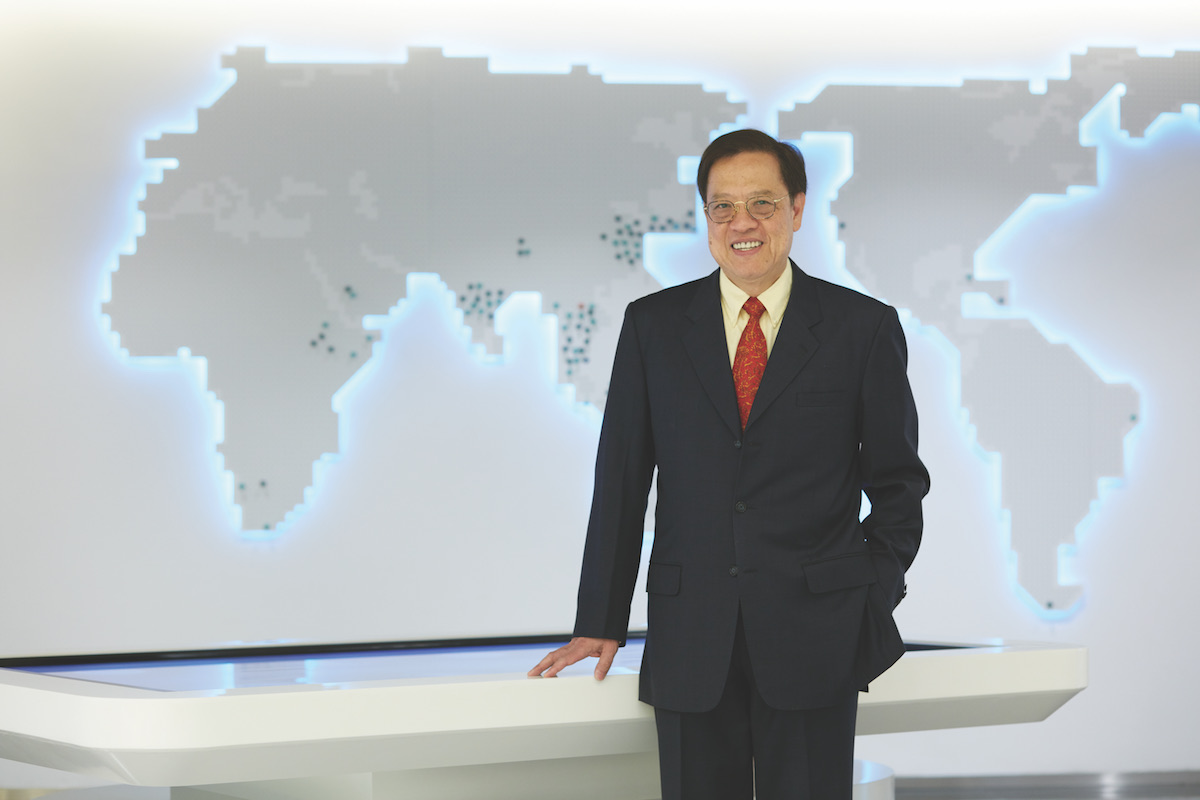 However, there are three things Miguel will not compromise on when it comes to leadership. "First, you must have the highest level of integrity when you conduct your business. It's important in whatever you do, because if you don't, something will eventually catch you out as well as the company. Second, we are in the business world, so you've got to deliver business results.
The results are from the strategy down to your yearly performance targets. For me, yearly performance is not the only assessment. Sometimes you need to invest today for tomorrow. Sometimes you need to invest not for tomorrow but for the next 10 years.
"Last but not least, you must be a good leader of people. If you're not, then you should remain as an individual contributor. Being a leader is something you earn, not because, say, if it's a family business and you have the right surname."
When it comes to keeping his staff engaged and motivated, Miguel puts the ball in his employees' court. "No matter how junior or senior you are, you must always do a little house check of yourself when you wake up in the morning," he explains.
"The first is that you're coming in to contribute. If you're not contributing to the company, you have to question whether you need to remain with it. Second, you have to be learning all the time. Third, and most importantly, you must think about whether you're having fun. If one of the three boxes goes unchecked, then you should look for something else in your career."
Miguel adds that if these areas are not met by his employees, it also reflects on him. "That has been how I make decisions in my personal career over the years. And that's how I manage. If any one of the three is not happening, I believe I've failed as a leader in providing the right kind of environment for my team."
Learning as you go
While it's easy to select a big – and successful – name as an influence for how you do business, Miguel chooses to find inspiration from different people at different junctures of his life. "Throughout my career, I learn from bosses, subordinates and peers. There is no one fixed personality or style that creates an absolute role model for me," he says.
"You learn from examples and you learn from things that have been great and things that have not. For example, bad bosses. We have all had a bad boss at some point in our career, and I think I learn as much from them as from the good ones. I learn what not to do and come to understand why they fail at being as great as my good boss."
For Miguel, the idea is to become like a sponge and retain certain qualities from leaders you think you should keep. "Absorb those things and reflect regularly. I keep on changing myself over time," he muses. "I grew up in the American culture. I lived there from age 16 until I was 30.
It was where I had a lot of my education and my first few jobs. I learned their way of doing business is far less hierarchical than the Singapore culture, which is a lot more disciplined and the governance is very high. So you can learn from all of that."
The future plans for Ascendas-Singbridge are to become bigger and better. "We need to continue to grow in order to drive this company," Miguel asserts. "I would like the company to become fully regionalised – if not globalised – in the sense that we make ourselves domestic companies in the markets we operate in other than Singapore. I want to see local CEOs in China, India, South Korea and Australia. I'd like to see that during my tenure. It's an important target we've set for ourselves.
"We'll remain honest and truthful to our roots and continue to play a part in this infrastructure, urbanisation, and real estate space going forward. We'll grow the company to become a well-developed, competitive, real estate company in our key markets, and we'll seize new opportunities along the way."