Godrej Properties has been on a good streak lately. With headquarters in Mumbai, the property developer has grown significantly over the years that Mohit Malhotra has been at the helm, first as an executive director for two years before being appointed managing director and CEO in April 2017.
The company recorded a Rs207 crore (US$32.15 million) net profit in 2016–17, an increase of 30% on the previous financial year. Also, when Mohit joined Godrej Properties in 2011, it had 248 employees. That number has since grown nearly five times to 1,164 employees.
If you think such success comes easy, you would be very much mistaken. "It took at least five years to work out the best business model and give the company the best chance of success," says Mohit. "We have now gone from being a small player in the market to one of the leaders in the real estate business."
Mohit Malhotra takes Godrej Properties to new heights
But since assuming the managing director and CEO role in April this year, Mohit is facing a new challenge. The Indian real estate development industry has, for the most part, been unregulated, leading to unfavourable business conditions and stunted growth. But in 2016, the Indian Government demonetised all Rs500 and Rs1,000 banknotes as part of an anti-corruption campaign on the use of illicit and counterfeit cash to fund illegal activity. The move was largely seen as controversial due to the sudden nature of the announcement from Prime Minister Narendra Modi.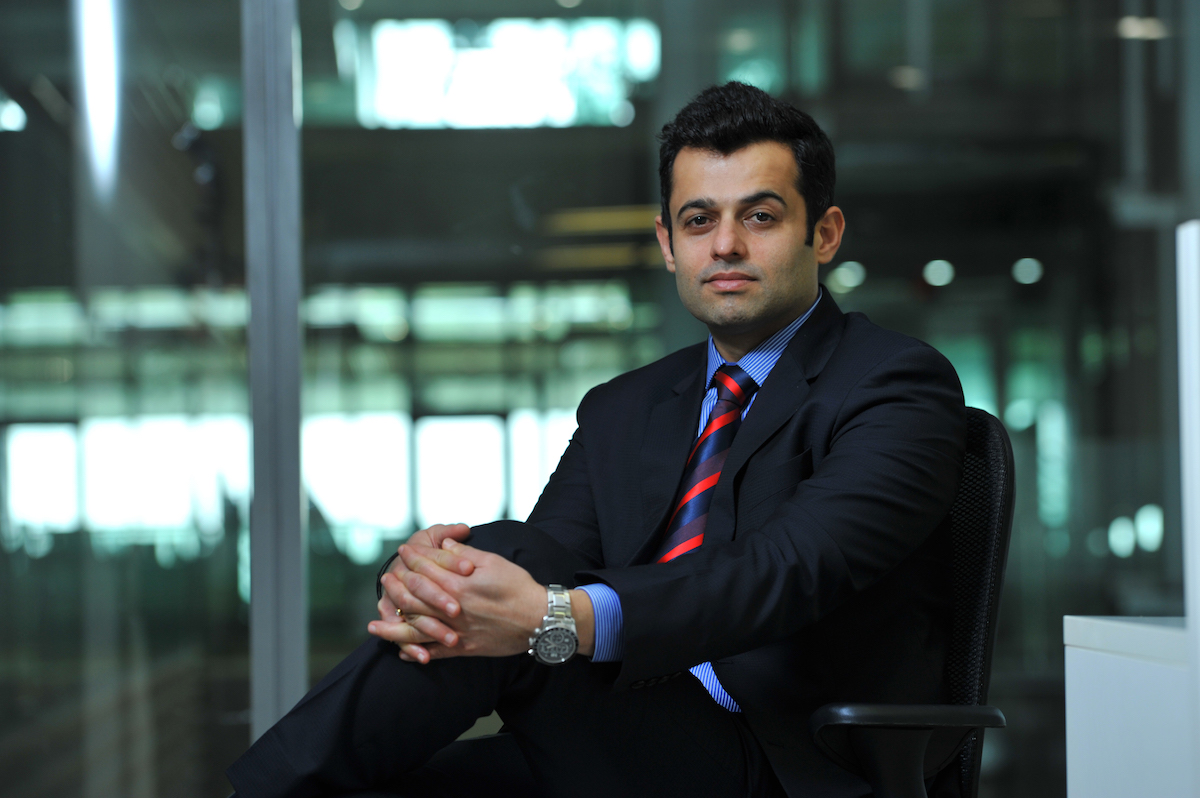 In addition, it also introduced a new law – the Real Estate (Regulation and Development) Act 2016 – with hopes of encouraging greater activity and investment in the sector, leading to a higher supply of housing into the market. Godrej Industries backed the legislation in its 2016–17 Annual Report, noting that while such measures may "create some short-term uncertainty and delay", it also believes they will "lead to sustained improvements in the sector". The law came into effect in May this year.
Should he make the right moves, Mohit could send Godrej Properties to unprecedented heights. He feels he has "just scratched the surface" in unlocking the company's potential, believing it is in a position to not only become the largest real estate developer in the country but also become a major global player over the next five years.
Godrej Properties expands its national presence
Recently, it opened its second international office in Singapore (the first was in Dubai in 2014) to address the needs of the Indian diaspora within the region. For the immediate future, though, the aim is to become among the top three players in the top four markets in the country – Mumbai, Delhi, Bangalore, and Hyderabad.
In the last financial year, Godrej Properties added seven new projects with a saleable area of 18 million square feet. "We want to take on more projects. Right now, we are working on around nine projects a year, but we want to double that number. We also want to develop a high-performing team that is extremely energised and motivated. These are the things we are focusing on, and that's going to help us in a big way," he says.
We want to take on more projects. Right now, we are working on around nine projects a year, but we want to double that number.
Godrej Properties was founded in 1985 as Sea Breeze Constructions and Investments. In 1990, chemicals manufacturer Godrej Industries acquired the business, renaming it Godrej Properties and Investments, before it changed to its current identity in 2010. Listed on both the Bombay Stock Exchange and the National Stock Exchange, Godrej Properties now operates in 12 major cities across the country and is one of four core businesses under the Godrej umbrella.
While chemicals remain the main driver of Godrej Industries, accounting for well over half of total income in 2016–17, property and real estate development possesses a significant chunk – around 25% – of the income pie. Real estate will continue to be a key priority for the company for years to come, according to Godrej Industries Chairman Adi Godrej.
"We expect 2017 to be a transition year, but the years ahead are likely to be very exciting ones for the sector," he says. "We believe our brand, national presence, demonstrated record, and capabilities put us in a strong position to allow us to remain on a high-growth trajectory in the years ahead."
The right business model
Mohit understands that in order to remain on track to reach such a lofty goal, the company needs the right business model. In the case of Godrej Properties, he says that model possesses two crucial traits. First, it has an asset-light model where, instead of purchasing a property outright, the developer enters into a contractual agreement with the property owner and takes a certain share of the profit as a result of the business done on the property.
"While it can be a very risky approach, it is also one that has been a major factor behind our success," Mohit says. "It's been a very good business model for us over the past five to six years."
Second, Mohit is also a big believer in a decentralised operating model, thinking it will give the company the best chance of future long-term growth. "We are very different from our competitors because we are running each of our regions as separate entities and giving them a lot of autonomy, since they will know best what is happening on the ground. However, that operating model can be very tough to implement and requires a high level of trust in the people in the organisation," he explains.
"We have many differentiators that make us stand out from our competitors. But if you looked at our business from a success viewpoint, one major factor has been that we are largely viewed as a trustworthy brand. We have a business model that delivers on our promise to always provide high-quality products to our customers."
Excellent business partnerships are paramount
CEOs always speak about the importance of building and fostering good relationships with a key group of partners. But for a company with a decentralised, asset-light business model, excellent business partnerships are simply paramount. That is why Mohit insists on calling them 'partners' rather than 'suppliers', because he understands the crucial part they play in the organisation's success.
"There are a lot of partners we have worked with over the last 20 years where we still have an excellent, continuing relationship, and know that we will always keep them on as partners," he says. "Their word makes the biggest difference between success and failure for us."
However, Mohit has to take a slightly different approach in the way he relates with business partners compared to other CEOs, especially in an industry where everything is project based. "Every project has a new set of partners that we engage with. You might work with a partner across maybe two or three projects, but they cannot work on all of our projects because every project requires a new manufacturing set-up," he explains.
The knowledge, skills & experience to dominate in real estate
Given that much of Mohit's career has been built around adhering to deadlines, it is unsurprising that he has such a project-based mindset to his work. He had a stint in strategy and business development at Unitech, another local real estate developer, for several years from 2006 to 2009, where he was responsible for land acquisitions, joint ventures and private equity deals. Mohit says the role greatly developed both his analytical and communication skills, as well as an ability to handle the demands of senior management.
Then in 2009, he became the head of business development at Redevco, a Dutch real estate investment firm. It was a time, he says, "when the company was peaking and doing a very good job." There, he had to develop the investment strategy for India and present to board members, the chairman and the CEO. He feels this role best equipped him with the critical skills that helped him on the path to becoming the CEO of Godrej Properties.
"That experience was really valuable because I learned about what happens during the entire life cycle of a new development project, and it gave me a bigger picture of the whole business and how it operates," Mohit says. "It was very valuable to have the experience of overseeing the functions of a business, understanding their limitations, and improving upon them, because I understood the business from a broader range of perspectives than just my own."
Mohit knows he has knowledge and experience at his disposal, and has a seat at the table. He holds a winning hand in the high-stakes game that is real estate development, and a huge jackpot is at stake. The other players at the table have made their moves, and now it is his turn. He knows what to do. What happens next is entirely in his hands.