The true value of water is realised only when there is a lack of it. This reality was once a way of life for millions of Metro Manila residents. Before 1997, the capital's water supply was in disarray, with many families too poor to afford the resource.
Unable to provide the services needed, the Philippine government enacted the National Water Crisis Act in 1995 – turning water operations over from the government-owned Manila Waterworks and Sewerage System (MWSS) to the private sector.
Two years later, Ayala-led Manila Water Company took over the East Zone
of Metro Manila under a Concession Agreement granting it exclusive rights to the land and facilities used for water production, treatment and distribution, and the rights to the sewerage system.
Ensuring a supply of water to millions
For over 20 years now, Manila Water Company has been the exclusive provider of water and wastewater services to more than six million people in the East Zone. This encompasses a range of residential, commercial and industrial customers in 23 cities and municipalities spanning a 1,400-square-kilometre area.
Playing a major role in the company's success since 2011, Ferdinand Dela Cruz was appointed President and CEO in April 2017, responsible for overseeing Manila Water's financial and operational growth within its service and expansion areas.
Since 2015, he has been COO of Manila Water Operations and President of Manila Water Foundation and the company's innovation arm, Manila Water Total Solutions. Ferdz, as he is fondly called by his colleagues, also holds an important position as Managing Director in the Philippines' longest running and largest conglomerate, Ayala Corporation.
Prior to this, he held senior leadership roles at Globe Telecom, Kraft Foods Philippines, Ayala Land, San Miguel Brewing Philippines, and Unilever Philippines.
"After spending many years in fast-moving consumer goods and telcos, I decided to transition to an industry where I could do good and reconnect with my old engineering self," says Ferdz. "I found the business of Manila Water compelling because it means providing a vital core service to millions, including the marginalised sector. It's also an excellent example of a successful 20-year public–private partnership."
In the third quarter of 2016, Manila Water reached a substantial milestone – establishing one million water service connections throughout the East Zone concession."What makes us so successful is our level of engagement with communities," says Ferdz.
"Through our program 'Water for the Community', more than 1.8 million people from marginalised districts now have access to potable and affordable water supply. This includes subsidised connection fees and easy payment terms to ensure affordability.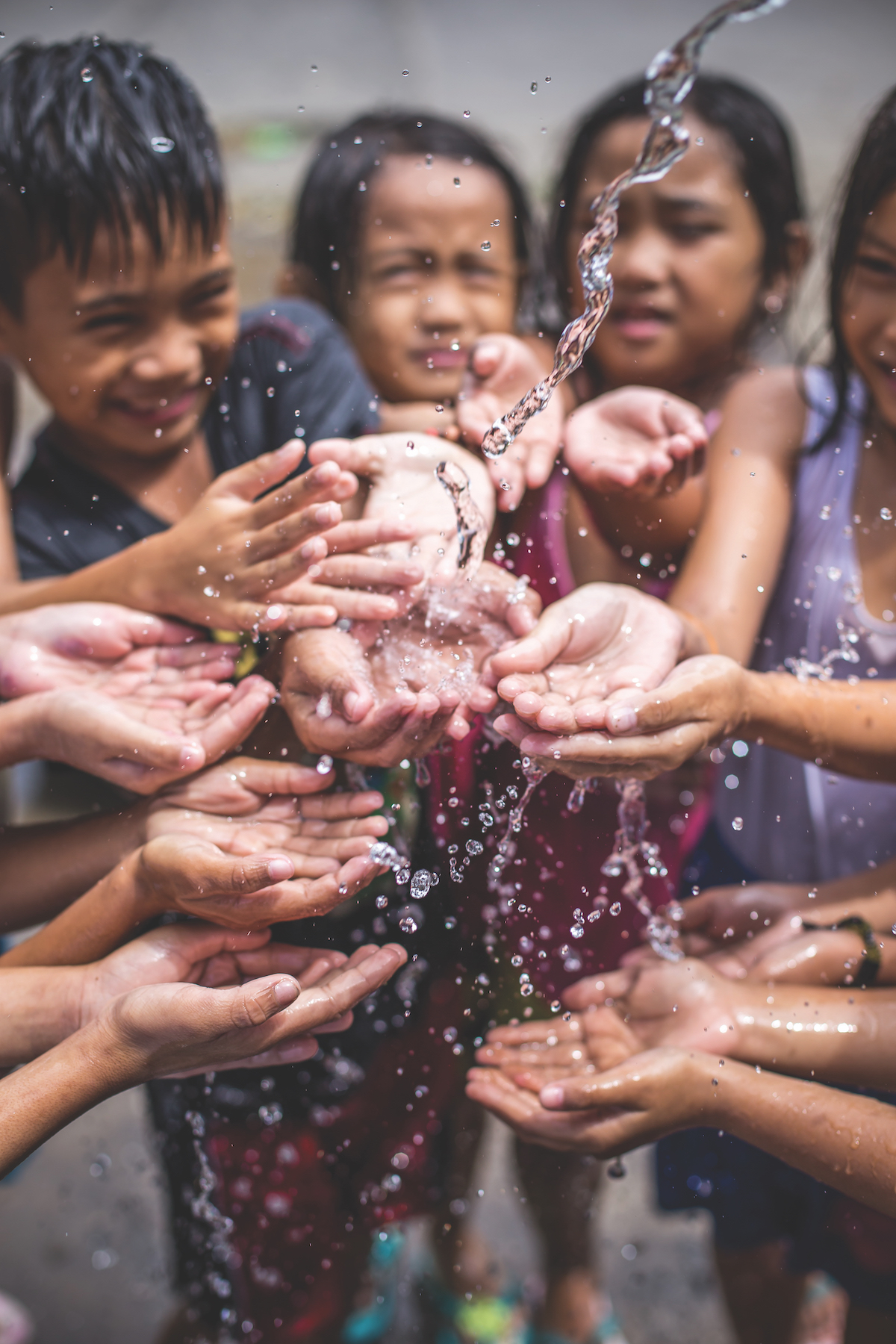 1.8 million people from marginalised districts now have access to potable and affordable water supply.
We have a lifeline rate of just US$2 for those consuming 10 cubic metres or less per month." In addition to providing water supply, the program also creates solutions to stop widespread illegal connections in neglected settlements and thereby prevent water loss.
Keeping connected to community
In recognition of its work through 'Water for the Community', Manila Water was awarded the 2016 Unilever Global Development Award for making a sustained difference in transforming communities.
In September 2017, more than 20 representatives from ASEAN financial institutions and key members from local and international companies visited the 'Water for the Community' program site to see an example of a successful leading inclusive business model in action.
The triple bottom line of business sustainability, corporate social responsibility and environmental advocacy is inherent in Manila Water's business, says Ferdz. "Taking care of the environment is crucial – it's what's providing the water," he comments.
The company sources 97% of its raw water from rivers, streams and lakes. Given this heavy reliance on surface water, protecting the watersheds that feed into the rivers and reservoirs is essential to Manila Water's operations.
Advocating proper management of solid and liquid wastes
Launched in 2012, Toka Toka, which literally means share or stake, is the first and only used water movement in the Philippines that advocates proper management of solid and liquid wastes to help restore waterways
in Metro Manila. These include three major rivers – the Marikina, San Juan and Pasig Rivers.
A joint project between Manila Water and founding partners, the Asian Development Bank and the ABS-CBN Foundation, Toka Toka's goal is to prompt people into embodying four acts: encouraging solid waste management and segregation; desludging household septic tank every five years; connecting all households to existing sewer lines; and educating the community
on proper used-water management and the environment.
To assist with this massive undertaking, Toka Toka has fostered and strengthened partnerships with various national government agencies, local government units, and private companies and organisations.
As of September 2017, a total of 33 partners committed to the movement and have developed various projects in support of a shared goal to clean up Metro Manila's rivers. "We're very happy that our partners embrace and share these values with us," says Ferdz.
In February 2017, Manila Water launched its pilot Waste-to-Energy (WTE) project at the South Septage Treatment Plant (SpTP) in Taguig City. The first WTE facility in the country, the SpTP converts septage – a by-product of treating used water – into biogas, which is then converted to electricity. The project is a testament to Manila Water's commitment to innovation, efficiency and to continuously elevate the company as a world-class water and used water services provider.
In line with its Operations Zero agenda, the future full-scale system will fulfil more than 100 per cent of the SpTP's power requirements, reducing greenhouse gas emissions by 267 tonnes of carbon dioxide each year and translating to an annual savings of approximately PHP17 million in the company's power expenses.
"In 2016, my predecessor Gerardo Ablaza put into motion our intention to double our business. Therefore, my agenda has been focused on growth, education and ensuring that our service model can be replicated throughout the rest of the Philippines. It is our top priority to reach the remaining parts of the country that still require suitable water and sanitation services. We currently provide services in Cebu, Laguna, the Clark industrial estate, and in the island of Boracay. Our bulk water project is underway in Tagum,
a town in southern Philippines and we have established a leakage reduction program in southwest Mindanao," says Ferdz.
"Although our project pipeline is full, the third leg of our growth strategy is to begin exporting our brand and services throughout ASEAN. We have three thriving businesses in Vietnam and we are now the largest foreign and direct investor in the Ho Chi Minh and Vietnamese provinces water space."
Manila Water has also made strategic inroads into Bandung in Indonesia, and Yangon in Myanmar, where it has reduced system losses by more than half. "These pilot projects prove that our business model is replicable and exportable to other countries," says Ferdz.
Develop, deploy and maintain
The innovation arm of the company, Manila Water Total Solutions, is driven by its core strategy to develop, deploy and maintain water services and to create innovative products for existing and future customers.
"We are now working with real estate developers such as Ayala Land and other large Philippine companies to enhance their value by providing services including water and used water, financing, planning, operations and maintenance," says Ferdz.
"Other projects include the Healthy Family Purified Water initiative, which distributes five-gallon and 500-millilitre purified water bottles through mainstream channels. What we've found is that a lot of our core capabilities and technical skills can be applied in other industries."
In the first half of 2017, Manila Water posted a net income growth of 3%, supported by a revenue expansion of 4%. This growth was largely bolstered by its non-Manila concession businesses including Manila Water Philippine Ventures and Manila Water Asia Pacific, both established to manage projects in specific regions.
Overcoming the challenges to maintain success
"Despite our success in the region, the regulatory environment continues to present various challenges for us," says Ferdz. "In the case of the Manila Concession, we had a dispute with the previous administration that resulted in subsequent arbitration.
This resolution process is all part of the concession agreement, but it is extremely time consuming and work is often delayed," he explains.
"As we move into other regions, we are discovering that international regulatory frameworks are very different and often underdeveloped compared to those in the Philippines, so we have to adapt to the local rules if we want to establish ourselves there.
"Another major challenge we face is the fragmented state of the water sector. Right now, there are more than 30 separate entities making decisions regarding water in the Philippines. We're one of the leading voices in advocating for reform within the sector to enhance service delivery and simplify the industry as a whole. We made very significant improvements in the water and sanitation industry in the Philippines and following our success, competition has arisen. Nevertheless, we continue to distinguish ourselves by our track record for high performance and our ability to consistently deliver on our promises."
Caring for customers is indispensable to the way Manila Water does business. In 2005, the Manila Water Foundation was established as its corporate social responsibility arm, allowing the business to serve beyond the given mandate to provide water services in the East Zone.
The Foundation is guided by the vision to enable change and uplift the quality of life of Base-of-the-Pyramid communities through sustainable access to water and used water services. It's three main focus areas include water supply and sanitation, water education, and community assistance and livelihood. "We also advocate for protecting water rates and making sure that wastewater is well taken care of within the communities," says Ferdz.
The hallmark of the company
To achieve these ambitions, Manila Water has developed a sustainability framework that operates from the inside out, starting with caring for and developing its employees. "The story of our employees is a hallmark of the company," says Ferdz.
"When we started 20 years ago, more than 90% of our staff came from the government agency MWSS, and they formed the nucleus of our employee base. With our tools, training and incentives, they have been able to deliver outstanding results and have become the foundation of our success. Today, many of them have risen to management level as senior executives and we are very proud of that transformation."
Manila Water has also established a six-month Cadetship Train
ing Program to provide qualified cadets with the opportunity for specialised training and work experience, designed to drive excellence in technical, business and management skills. Together with existing team members, cadets are guided by the company's values of excellence, accountability, team orientation, social responsibility and integrity.
"These cadets now occupy top positions in the company and they have contributed a great deal. Over the years, we complemented this program by hiring outsiders who share our strong sense of mission. This selection and training process combined with the culture and work ethic of our people is a source of pride. This positive environment was palpable from the day I joined Manila Water seven years ago," recalls Ferdz.
"Every Monday, we start by singing the National Anthem, reciting our mission, and celebrating the successes of the week before. This is followed by a meeting with the top 100 managers where we collaborate and discuss issues pertaining to our business operations and our customers. This holistic work ethic flows through the entire company right through to our subsidiaries. We encourage a culture of teamwork, attention to detail and a desire to excel."
We encourage a culture of teamwork, attention to detail and a desire to excel.
Manila Water values its supply chain as a crucial business partner in providing water and used water services. The company encourages its suppliers to adopt sustainable business practices and to align their environmental protection policies with its own. "We have a strong and transparent governance and accreditation process in procuring services through our suppliers. We work with the best to give our customers the best," says Ferdz. "When we were just starting, we struggled to get contractors so we set up a development program and trained minor contractors to become major players. We nurtured them and helped them grow.
World-class recognition
"Today, we attract world-class contractors due to the scale of our projects and the prominence of our brand." In September 2017, Manila Water entered into a retail electricity partnership with Ayala subsidiary, AC Energy, to provide the most value through savings on power consumption costs. Ferdz firmly believes his customers will benefit from lower power cost and power reliability through the contract, which allows the company to run its facilities at a reduced rate.
"Our partnerships with contractors, suppliers and vendors have become deep and strategic over the years. Because we're a regulated business and a high-governance company, we employ very strict standards in taking on a new supplier and we evaluate our contractors so that they know where they stand."
In accordance with its triple bottom line, Manila Water's 'Greening the Supply Chain' program aims to uplift the environmental performance of its vendors, providing them with training and assistance in cleaner production, energy efficiency, waste management and complying with environmental laws.
Green vendor awards are presented to suppliers that successfully implement measures to lessen the environmental impacts of their operations, reduce business cost and provide a better workplace for employees.
"I'm the kind of leader who likes to listen. I work with my people to solve issues and learn a lesson in the process. I encourage them to come to every meeting with questions, ideas and recommendations. I help them to enhance their way of thinking and to be open to challenges. I'm very conscious of listening to voices other than my own."
Ferdz places strong emphasis on psychological safety and creating an environment where his staff feel comfortable to speak up. "I firmly believe that when people are free to express their views without judgement, that's when the best solutions and decisions are made.
You must have the right people around you. As a leader, it is my job to provide the direction and resources needed for people to be their best."