With net revenue expected to reach US$5.4 billion by the end of this year, Under Armour has certainly secured a stronghold on the global sports apparel space.
Founded over two decades ago by current chairman, president and CEO Kevin Plank in Washington DC, it today employs 13,900 people and has operations in North America, Latin America, Europe, the Middle East, Africa and Asia.
Fernando Reani has a passion for sports
In 2006, it expanded further afield to New Zealand, before arriving on the shores of Australia in 2014. In 2016, Fernando Reani was appointed managing director for the region. For as long as Fernando can remember, he has had an unwavering passion for sports. It was therefore a fitting choice to turn his greatest interest into his career.
This led to him holding a variety of roles in the sporting goods sector, stretching across continents as well as brands. "Over the past 22 years, the sporting goods industry has been the perfect combination of  career development and a passion playground," he shares.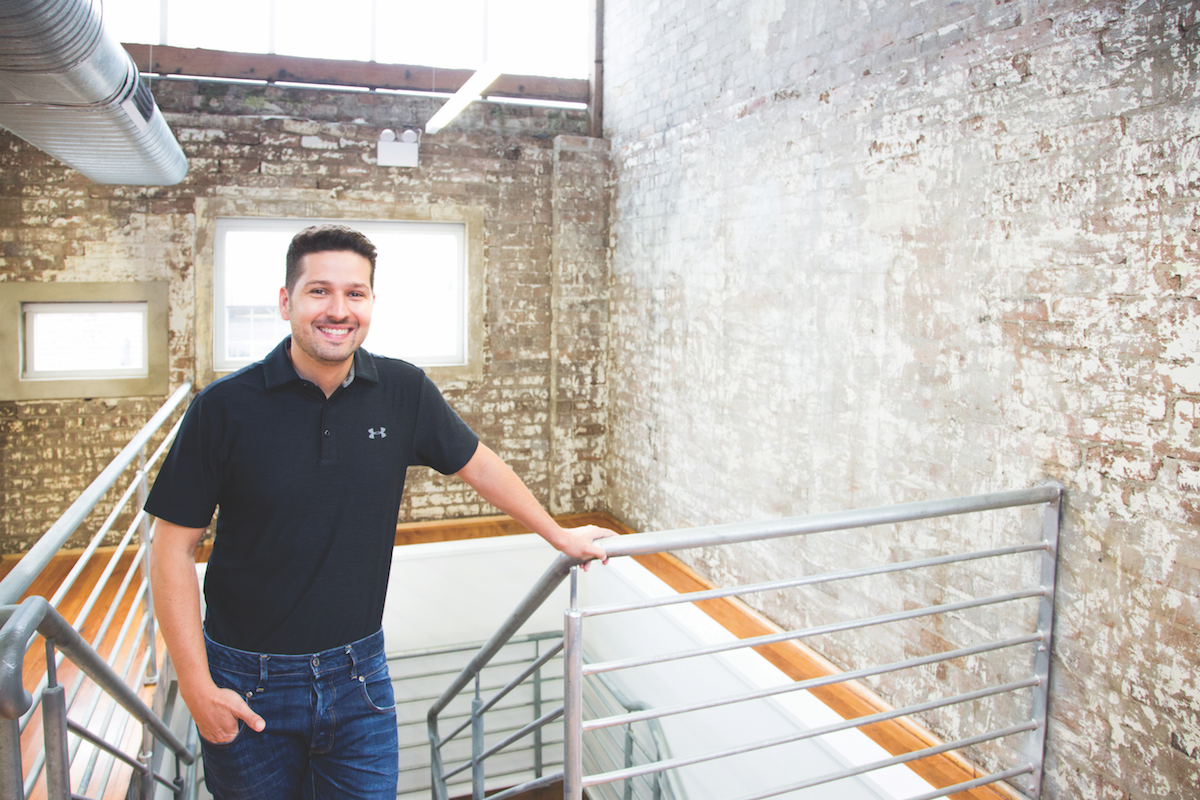 It was in 2013, after working for long periods of time with different international sports brands in Latin America and Europe, that he joined Under Armour and was part of the team that established the company's first subsidiary in Brazil. "Under Armour's vision, 'to empower athletes everywhere', and the brand's exponential growth globally attracted me to the opportunity," he says.
The expansion hasn't stopped for Under Armour, and Fernando has ridden the wave following his three years working for the business in Brazil. "In July 2016, the most exciting chapter of my career started – leading an aggressive, young and fearless team in Oceania to establish Under Armour as the leading performance brand in Australia and New Zealand," he says.  
Bringing Under Armour Down Under
Following the launch of the business online in Australia (July 2016) and New Zealand (August 2016), Fernando led the opening of two 'brand houses' in Australia. The first shopfront opened in Queensland's biggest shopping centre, Pacific Fair on the Gold Coast, and that was soon followed by a store in Chadstone Shopping Centre in Melbourne. "This was our first step towards a direct-to-consumer expansion strategy in Australia and New Zealand," says Fernando.
"We are currently evaluating additional retail locations in both countries for openings later this year, and naturally Sydney is one of our major priorities. Our commercial strategy for Oceania is to combine brand-house expansion and ecommerce to provide performance gear and a premium shopping experience, complemented by a strong wholesale presence."
There's no single solution when it comes to sports marketing in Australia and New Zealand – there's such a diverse and rich team-sports culture.
While Fernando's lengthy industry experience gave him a steady grounding, there was still plenty to learn upon his arrival Down Under. In Brazil and Europe, the brands he had worked for could easily build a robust presence through one single code of sport (namely football), whereas in Australia, things proved to be a little different.
"Football is a relevant sporting code and is part of our strategy," explains Fernando. "But it's not the only one. There's no single solution when it comes to sports marketing in Australia and New Zealand – there's such a diverse and rich team-sports culture. At this stage, we're keeping an open mind towards partnership opportunities from a league, a team and
an athlete perspective, while we further understand the local environment."
Making an impact on the ANZ marketplace
For a brand making new headway in Australia and New Zealand, Under Armour has been quick to make a strong impact on the marketplace. Users of fitness apps would recognise its collaboration with the likes of MapMyFitness, Endomondo and MyFitnessPal. This is another pillar in its marketing plan, as together worldwide users total more than 205 million.
"We want to truly understand customer motivations and mindsets through the information we have. Through our 'connected fitness' communities, we are able to learn more about our consumers than ever before," says Fernando. "Tailored information is an important strategy for us and something that consumers have come to expect. We are able to curate content and recommend products specifically based on a consumer's wants and needs."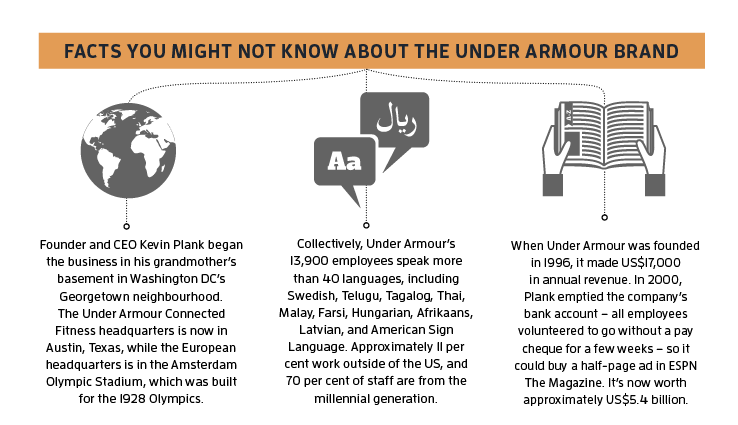 Australia and New Zealand, as huge sporting nations historically, present significant expansion opportunities for Under Armour, complementing the brand's already established international inroads. "Both countries have young, digitally connected populations, with high purchasing power, with athletes and consumers that value a healthy lifestyle and sports practice," says Fernando.
"Our vision is to establish Under Armour as a leading sporting goods brand here, through what we call our 'four pillars of greatness': make great products, tell a great story, build a great team, and provide great service." 
Despite Under Armour's initial antipodean successes, Fernando quotes Kevin Plank, Under Armour's founder, when it comes to thinking about the future: "We are just getting started."