Morality-wise, most, if not all, Filipinos are driven by two things their family and their religious faith (mostly Catholic but sometimes Muslim).
When Robert Go was a young boy, he always wanted to grow up and become a big businessman.
Like many high-flying C-suite professionals, his idea of success was being able to substantially grow a business and make an impact in the business community.
But some time after Robert's education at college, his Catholic faith and upbringing had infiltrated his business philosophy.
When philanthropy takes precedence over profit
Not long after Prince Retail opened its first retail store in Cebu City in 1990, he involved himself with charity organisations.
He became a leader within his Catholic community in the Visayas region, something he says has moulded his leadership of Prince Retail.
"I worked on a lot of feeding programs, helping the poor in the countryside. I grew so much as a person," says Robert.
"Whichever community we go to expand in, it's always a small country town where we are usually the only retailers around. We don't mind if a town is small and not heavily populated."
"We can still make decent money. For me, it's all about helping towns grow through employment."
It is for this reason that Prince Retail doesn't charge customers much, choosing to keep a very low price point. For Robert, it is about always serving the 85% of the Filipino population who are poor and less well off or, in his words, "the base of the pyramid".
"As long as we maintain a very small margin of profit, we can still sell cheaply because that's why they come to us. We enjoy selling to them because if they're from a remote village, it means they don't have to go to the city, which is far away and expensive," he explains.
"That's why we go to the smaller cities where no-one else operates. As we kept doing that, we found our customers became happier. A little help means a lot to them."
"As long as we maintain a very small margin of profit, we can still sell cheaply because that's why they come to us."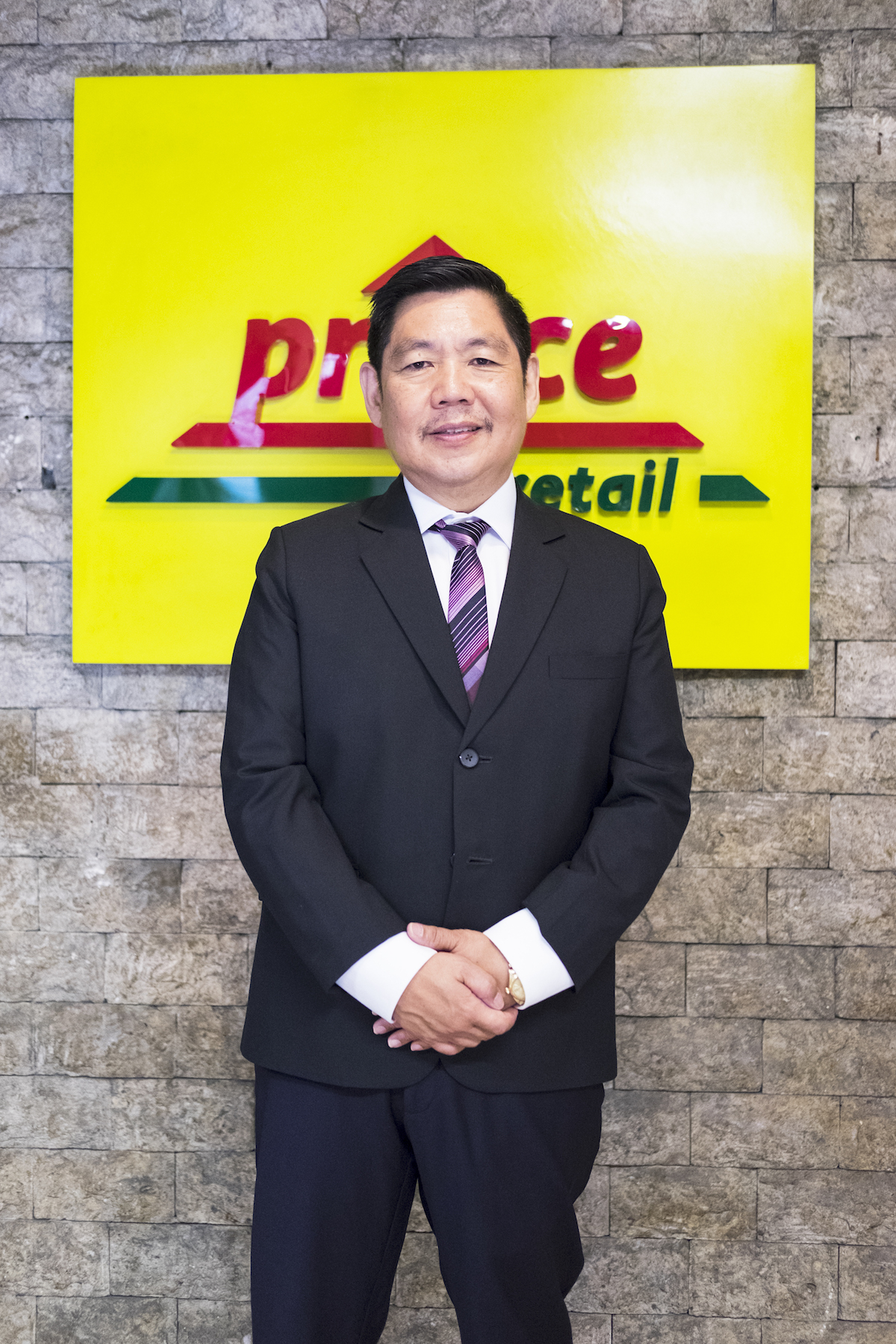 A little help goes a long way, BUT…
Even though a little help goes a long way, there are also some heartbreaking reminders of how much further there is still to go in addressing absolute poverty in the Philippines.
To get a true idea of the poverty of some of these Filipino communities that Prince Retail targets, when basic home items are on sale or promotion, people from nearby mountain and riverside communities, would line-up at dawn for a chance to buy these basic goods.
Robert remembers that during a 'Buy 1 Take 1' promotion on bed foam, a customer was so overjoyed to buy a set that right after paying for the item, he put the foam down on the floor and lay on it.
He was beaming, so proud that he could own bed foam for the very first time.
"We grew so much because we go to the areas where nobody wants to operate as the people are too poor."
"For me, it's about helping the poor, but if we can still make a decent profit out of that, then that's good."
"We grew so much because we go to the areas where nobody wants to operate because the people are too poor."
There is also another, more pragmatic, reason why Prince Retail keeps its prices low.
As an archipelago nation in the tropics, it is vulnerable to some of the worst natural disasters known to man.
Robert recalls one time a typhoon wreaked havoc, destroying some of his stores.
"We heard that other stores were being looted because the people were so hungry."
"The mayor asked me to just open our store, even though it had a torn roof from the typhoon, to prevent looting and theft and, most importantly, give people somewhere to buy basic necessities," he recounts.
"So I opened the store and found ways to work the supply chain despite the damaged roads and infrastructure. We refused to increase our prices and take advantage of the situation. Our main goal was to serve the community and keep the town fed."
Family business in a true sense
By 2010, Robert's children were old enough to help him out with the Prince Retail empire.
As well as helping the disadvantaged, Robert's attention moved to working with one of his sons and three of his daughters, having them on the Prince Retail board, empowering them to bring the business forward.
Like any family business, let alone one of the fastest-growing retailers in the Philippines, personal and business life are very much intertwined at Prince.
"Work is effectively our thing," Robert says. "Even in the evenings, we work. My children work until nine o'clock in the evening, finishing off work they couldn't complete during the day. Our family business is continuous work."
Rapid expansions and future
Rapid expansion soon followed. In 2017, Prince Retail had grown 32% year-on-year, opening eight new stores, entering two new provinces, and starting four new distribution centres to better serve the most remote communities in the country.
Fast facts:

Prince Retail has 41 stores, mostly in Visayas and Mindanao. With a new store recently opening in Palawan in South Luzon, the retail chain now has a presence in all regions.

"We must work extra hard. Money doesn't come easily, competition is tough, and there are many big retailers."
"We must run faster than our competition and find a niche we can operate in. It's also about persistence."
"I like the feeling of aiming to reach a goal and not having yet achieved it."
If he were to start his career all over again, knowing what he does now, Robert says he might choose a different business, but that he would still be the same person pursuing the same goals.
"All these experiences have truly developed me into having the mindset I have now."