Some people just fall into the right business. While many never find their real purpose, a few are dealt the right cards. This includes Bruce Buchanan, CEO and Chair of Rokt. With a British mother and American father, he spent most of his formative years in Australia, so he describes himself as a citizen of the world.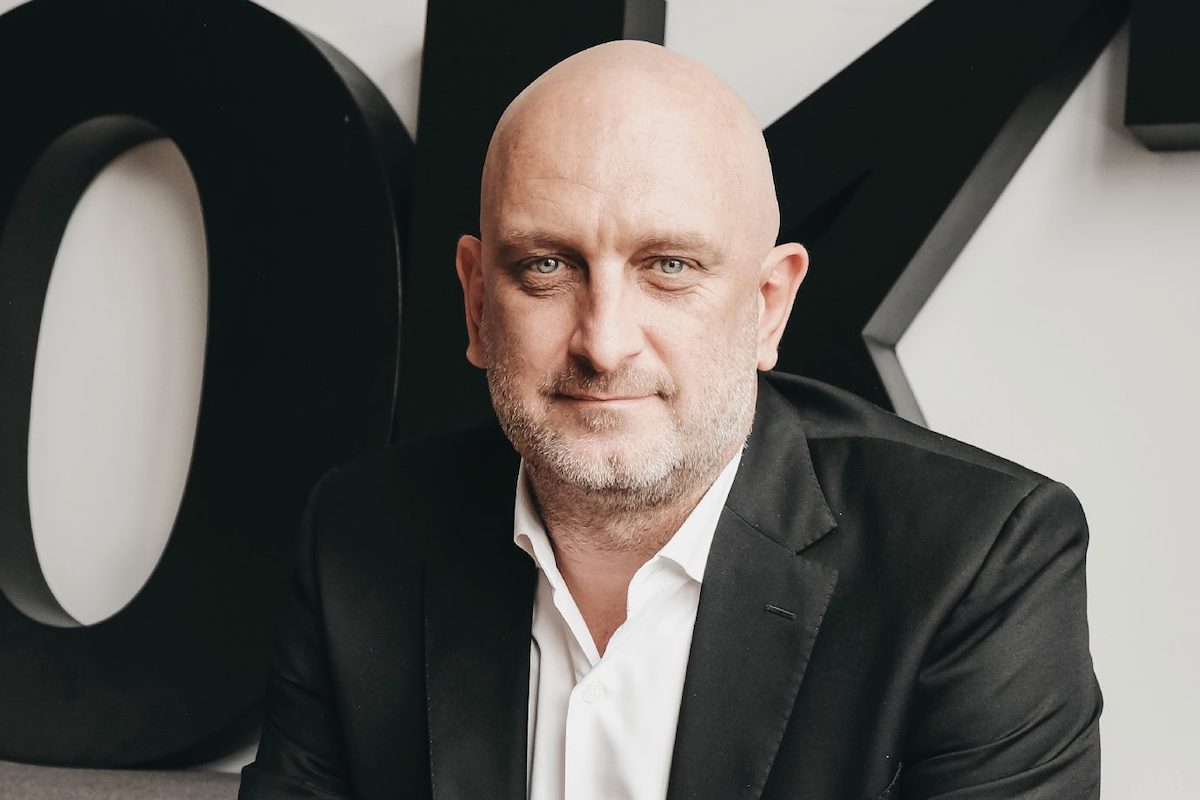 He was always going to be an entrepreneur from a very young age, when he washed cars, persuaded friends to get involved, sold products at markets and started handyman businesses while still at high school. He started his first tech business as an undergraduate, and hasn't stopped since.
"I've always been passionate about bringing people around to an idea and seeing if you can actually solve some problems," he tells The CEO Magazine. "It didn't really matter what the problem was, but if you're passionate about it, getting other people who are passionate about it and seeing some progress is always the exciting thing.
"After one of the businesses I started was sold, I went back to get my business degree and worked for Boston Consulting Group, which was my one period outside entrepreneurial pursuits. I did that because I wanted to work for a large business to see how they work."
It wasn't long before Bruce was Group CEO of the leading low fares airline in the Asia–Pacific, Jetstar. He was pivotal in its Australian and global success, and was largely responsible for the company's pan-Asian success strategy in Australia, New Zealand, Japan, China, Singapore and Vietnam. It was here that the idea for Rokt germinated. He identified that a consumer's online purchase, critical for an ecommerce sales strategy, was largely fragmented due to clunky technology, and was a genuine opportunity for a new rationalized solution.
The fundamental problem we're trying to solve is customer relevancy.
"What's important to understand is where you actually add value and what's important to your customers," he points out. "What separated the best from the average low-cost airlines were the ones that got the commercial model really right. Unbundling, pricing and ancillary revenue sales are the key in the low-cost airline commercial model. We worked out that if we could get the right products in front of customers, we could double the profitability of the airline, and we had about 60 different products for different customers."
Bruce looked around the world for technology to do that, and decided to start Rokt to solve the problem. Over the past eight years, it has indeed fixed the 'click conundrum' and built a client base of 3,000 brands handling almost five billion transactions.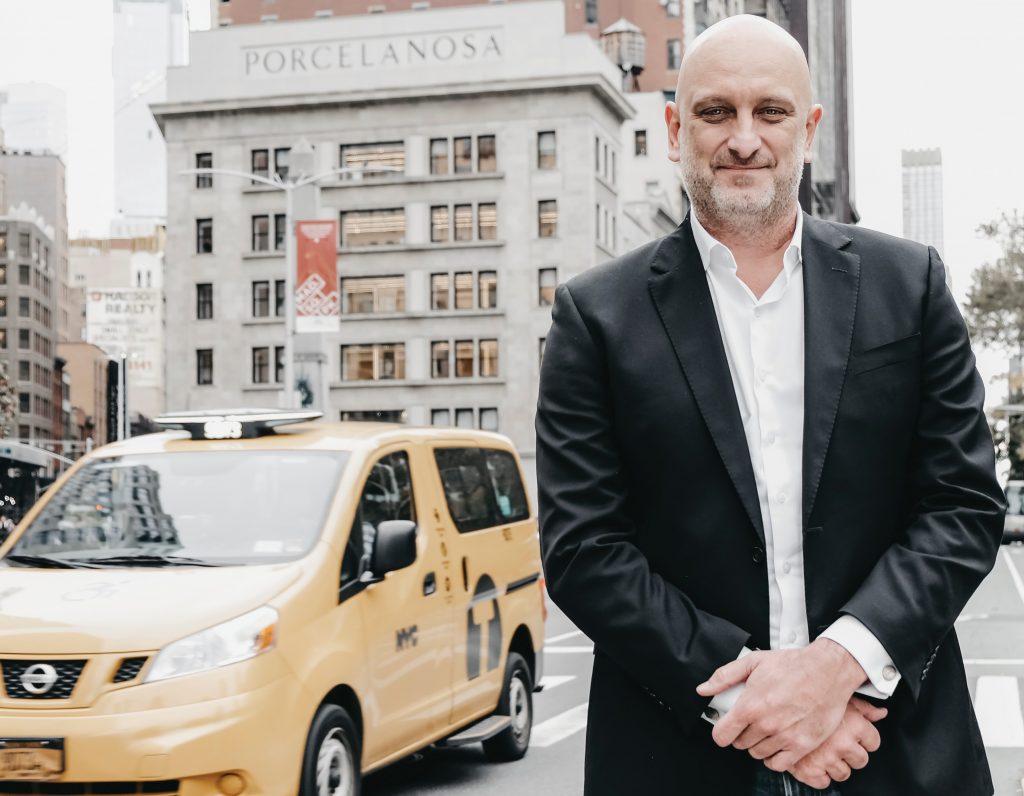 The pace of innovation has increased, as has the pace of disruption, he says, and businesses are being disrupted at a faster pace still. The real risk for many businesses is being too conservative and a lack of action that knocks them off their pedestals.
"What's interesting is that the curious are allowed to take on challenges that are inherently much greater risk because they're naturally entrepreneurial. They're the ones succeeding in lots of industry structures, and creating true transformational change. That's disrupting whole industry sectors at a much faster pace than we've ever seen before," he asserts.
"The fundamental problem we're trying to solve is customer relevancy. There are lots of platforms that manage the look and feel of a webpage, but to get the best out of a transaction you need to optimize not only the experience, the look and feel of the interaction, but also the products and services.
"We want to crack into the heart of every ecommerce transaction and make it a much better consumer experience. And ultimately, from a business perspective, that means we see ourselves as being the glue that makes a brand come together to make the ecommerce transaction much more relevant for each customer. When it works more effectively for the customer, it works more effectively for the business."
Rokt's reason for being is what Bruce calls the "transaction moment", when customers are at the "pointy end" of buying a product online. "That interactive moment is a highly valuable moment and a massive opportunity for businesses to transform their core economics and growth trajectory if they get it right," he adds.
We want to crack into the heart of every ecommerce transaction and make it a much better consumer experience.
Central to Rokt's growth has been its reliance on strong partnerships, especially in technology. The company relies on cloud computing providers to handle its computing power, while its clients rely on Rokt to provide the "smarts" for their ability to deliver at the coalface of online commerce.
"When you form partnerships on the commercial side, the network effects become very powerful because we help each other generate new clients, and that's super important," Bruce says. "If you're in a business-to-business place, your success is going to come from working out where your value comes from. That's where it really makes sense to, as a business, focus on what's core to your success and ruthlessly prioritize.
"The ecommerce products we provide allow our clients to build better products. I think as we get smarter doing this and we focus on the areas of value-add, we can move at much greater speed and double down on the areas that actually drive value in our business, and therefore become more profitable and successful in the long run."
Bruce is confident that Rokt will continue to grow between 40–50 per cent every year, investing millions of dollars more every year in research and development to deliver on its promise to clients. But at its heart it is a people business.
"My broader philosophy of the greatest challenges when scaling a business is all about people. It's a cliche, but I describe it as like running a marathon and having a heart–lung transplant at the same time. Running the marathon is trying to deliver this year's 50 per cent growth, and the heart–lung transplant is getting the team in a position to deliver in the following years.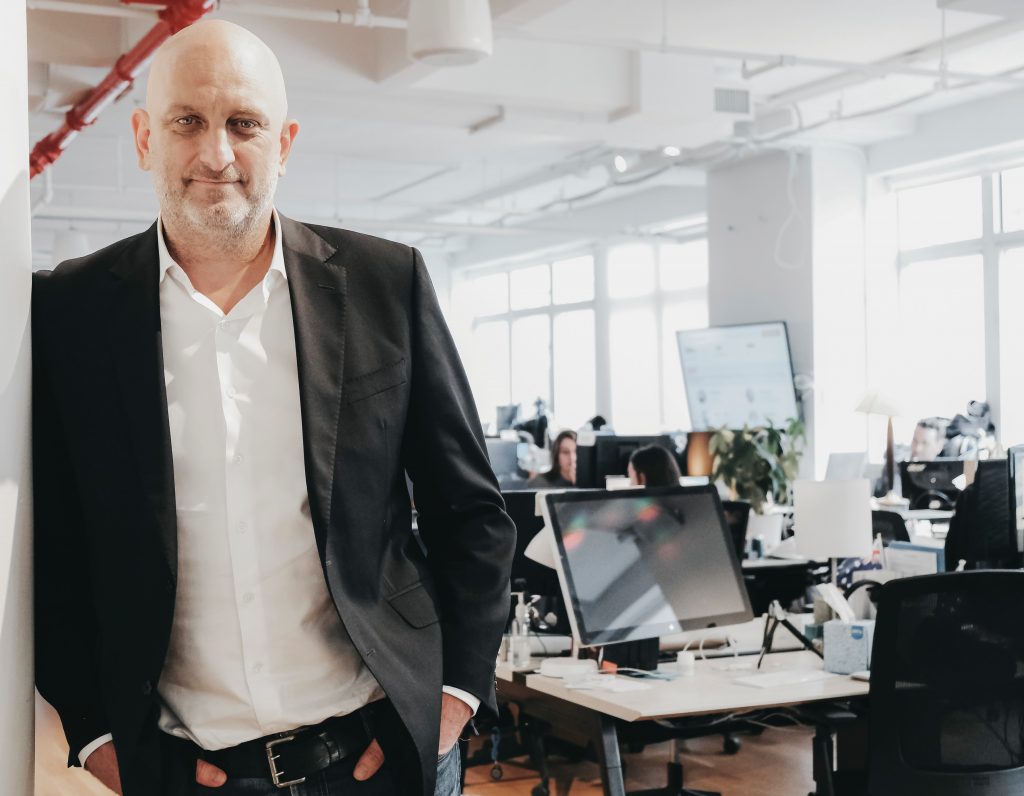 "It's about getting the management team – the muscle – in the leadership ranks right so you can be ready for next year's growth. Often what happens with rapidly scaling businesses is that they promote very quickly within – and we do that as well – but they fail to do the heart–lung transplant, which is bringing in the right level of outside talent to strengthen the weakness you create through very rapid growth. That's a tough balance to get right."
My broader philosophy of the greatest challenges when scaling a business is all about people.
Rokt has a full set of values in the business that "we live and breathe", Bruce says, but they're simply a description of who and what the business is. He promotes humility because people work better together when it's about the team, not the individual. "We want people to be passionate, curious explorers trying to solve any problems. We don't want to be afraid of change, so we celebrate success, but also celebrate failures that we learn from. We're not afraid to fail and we expect to fail," he explains.
"One of our values is called 'Enjoy the Ride', which is about enjoying the journey, not just the destination. For us, it's not about the destination or the stock options. That's great stuff and that'll happen. But it's more about making sure that while we spend a lot of time at work, we make sure we have fun along the way."
"Through our partnership with Rokt, we've been able to elevate the user experience at Ticketmaster by providing our live event fans with more relevant and valuable content, while driving enhanced ROI and performance metrics for our key advertisers and sponsors." – Frank Gutierrez, Global Head, Ecommerce Sponsorship, Live Nation
"Partnering with Rokt has allowed Office Depot to develop our presence in the ecommerce market. We have seen steady growth in revenue due to our partnership with Rokt, while also seeing a positive response from our customers on their buying experience." – Claudio Duran, Senior Director, Office Depot