Bernhard Brugger is a man who enjoys the challenge of thinking and responding quickly to the nuances of a marketplace. That is why, in 2000, he jumped on board the PAYBACK train. The start-up began with just 25 employees working out of a single room at the Munich airport and has since grown to have more than 1,000 PAYBACKers operating at the German headquarters, as well as having a global presence.
It's a company that's playing a significant role in a relatively new sector – using technology to transform the loyalty landscape via sophisticated multichannel marketing and tailor-made offers to 120 million customers. It's been quite the journey, and Bernhard has been an instrumental part of it. In 2013, he was appointed CEO of PAYBACK's European operations and he's been relishing the challenges ever since. 
Bernhard believes in looking back in order to look forward. His reflections on the cradle days of PAYBACK are not only somewhat nostalgic, but also demonstrate just how far the company has come in such a short time. 
"We were a real start-up," he says. "None of us knew for sure what would happen or how we should be running the industry. The idea basically came from the loyalty programs of the airlines. We decided we'd like to have a multi-partner coalition program that wasn't in one industry only but across many, and that formed the basis of it. Everyone who joined PAYBACK in those days had never worked in this kind of industry before – simply because it hadn't existed."
Like all new businesses, the work was hard and the hours long. "We worked from eight in the morning until midnight, creating our tech pieces over two or three days. We had all the things that you read about, with the pizza boxes and Chinese food in the office," he laughs.
"We were a big family, and for the first two years we basically did nothing else than work, work, work. It was great fun, very tense, but incredibly motivating to be creating so much." While plenty was achieved in those early days, it was nothing compared to the progress it has made since.
What started as a loyalty program has evolved into an offline marketing platform, and more recently transforming again into one of the biggest multichannel marketing platforms in the world, lately focusing on digitising the points of sale of the PAYBACK partners. 
With these major advancements, Bernhard's fervent wish has been to retain the spirit of the early days of PAYBACK. "The biggest challenge for our journey was to keep the culture alive, to be flexible, and to ask ourselves every day if we were doing the right things. Did we need to change? Did we have the right vision? What should we improve? What should we do differently?"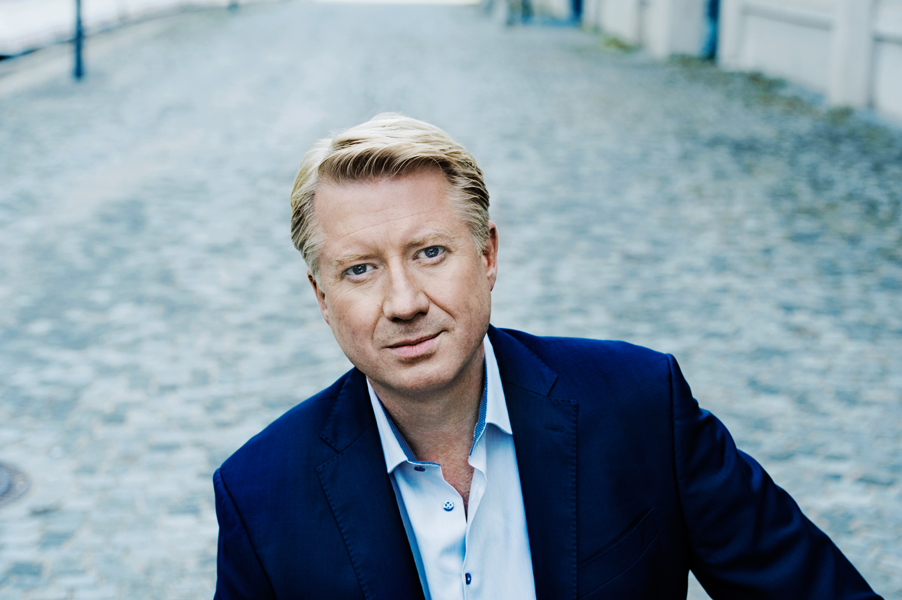 It's clear that Bernhard's philosophy has paid off. In 2012, PAYBACK was purchased by the multinational financial services group American Express (Amex). And in a move rather unusual for an acquisition of this kind, Amex has decided not to integrate PAYBACK 100% and instead let it continue to shine as its own identity. This was testament to the development of the start-up and to the work of its CEO. 
"It was very cool," remembers Bernhard, "because Amex said to us, 'We would like to support you with anything you need to grow, and to keep you as a fast company under the umbrella of American Express. Let's look after the synergies and how the best of both our worlds can be put together.' I think this was and still is a very smart approach. Normally, if a big company buys smaller ones, it has the tendency of forcing it into its corporate culture and strategy." This did not happen with PAYBACK. 
However, such changes have had an impact on Bernhard's personal business style. "With the growth of the company, I think I had to change as well. On the one hand, I had to enable the growth with a very flexible mindset, and on the other hand had to steer a much bigger boat in both, in good and in rough times." 
Bernhard is forging forward with a vision of PAYBACK as the linchpin for its partner companies. "Our vision is definitely to be a digital turbo engine for our partner companies. For us, everything is apps, and that's where we are focusing completely. We are digitising the whole customer journey, from the point of sale, couponing and personalised offers to combining loyalty with mobile payment and location-based services."
"We really are simplifying the journey for the customers, guiding them through the shopping jungle, giving them not only a good feeling where the next best action is but also relevant advantages. That is definitely the vision for us over the next three to five years." 
While the notion of small businesses making it big on the world stage is not an unfamiliar narrative, in the case of PAYBACK it has been Bernhard's flexible mindset, willingness to look back, and courage to move forward that have truly launched the company into the global economy.