When Elias Stamas first joined GJK Facility Services in 2008, it was as a cleaner. In 2012, he became General Manager of Sales and Marketing and now, nine years on, he is CEO of one of the country's most successful facility services businesses, which employs more than 2,500 people.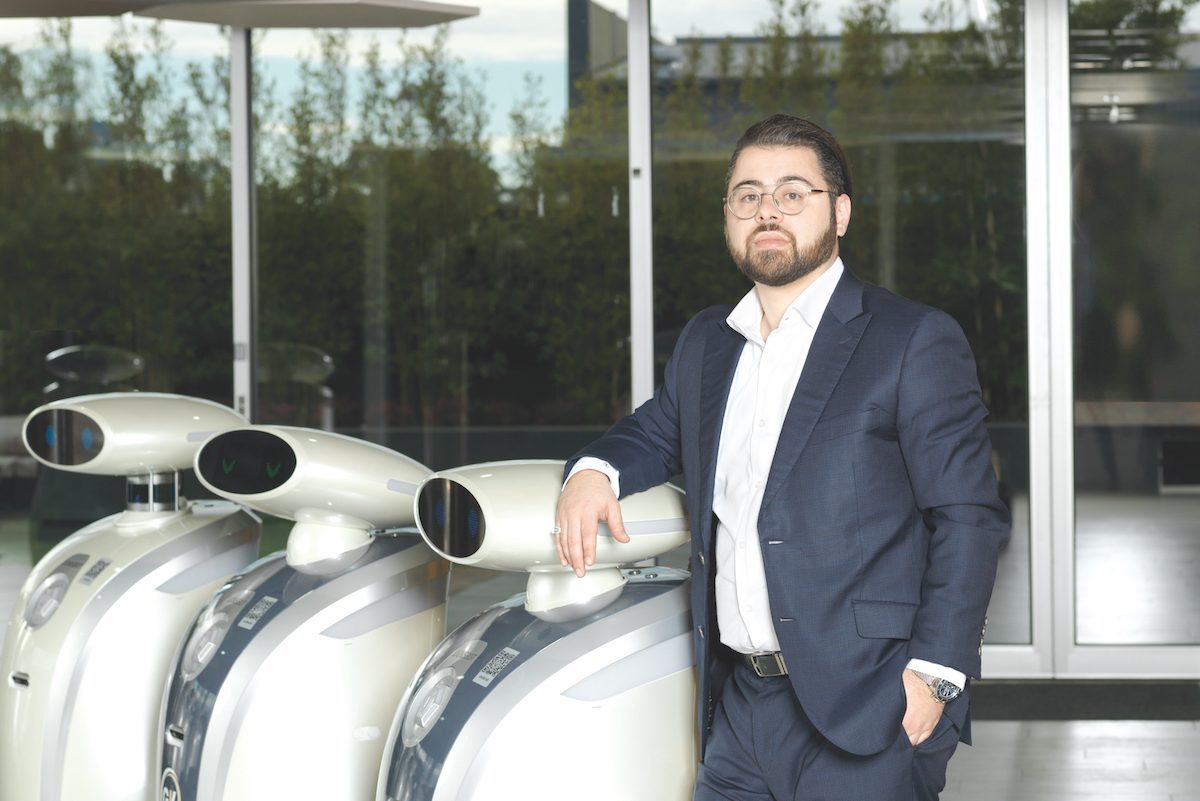 With the soft services company fast approaching its 30th year in the sector, newly appointed Elias was bursting with fresh ideas to help build on the company's successes to date and keep it relevant in an ever-changing market.
"Prior to becoming CEO earlier this year, I worked in several increasingly senior operational positions. It was during that time that I, and others, realised that if we were going to become the leading soft service provider in Australia, then we had to reimagine the business," Elias says."And as we did, the focus shifted from being known as just a great cleaning company to being known as a provider of multiple services with a single point of contact and the associated efficiencies that this creates."
A seismic shift for anyone unfamiliar with the industry, perhaps, but to a veteran like Elias, it was clear this was the natural progression GJK had to take. "I actually started my career as a cleaner so I know what it is to scrub a toilet, just as I know what it is to manage a client account, to be in operations and finance," he says. "That experience gained at the coalface has given me a firm understanding of the whole business and what makes us unique."
Uniqueness in the soft service industry isn't what it used to be. Technology now dominates proceedings; whoever has their finger on the research and development pulse shall inherit the Earth. "I think one of the biggest things we've done that's really changed the direction of the business is to look at how we can deliver smarter solutions to our clients through digitisation, robotics and technology," Elias says.
The first thing he wants understood about robotics in cleaning is that it's not a be-all, end-all solution. "Robotics can't clean everything," Elias stresses. "In fact, for the moment they're mainly cleaning floors. There are many remaining tasks that require an advanced level of dexterity, and there will always be work only people can do."
Still, technological advances in the robotics space have many in the industry excited about the future, Elias among them. "From robots that can follow our staff via a Bluetooth connection to robots that can intelligently adjust to different surfaces and scenarios, I don't think there is an end to the possibilities," he says.
The robots are also able to capture data that provides the operators with "actionable insights" for better management of routines, locations and mapping. "Sensor technology is just as exciting because it's fed into artificial intelligence that is constantly learning," he says. "A lot of this technology also uses less water and energy and no chemicals, so the impact on sustainability and carbon footprints can't be understated."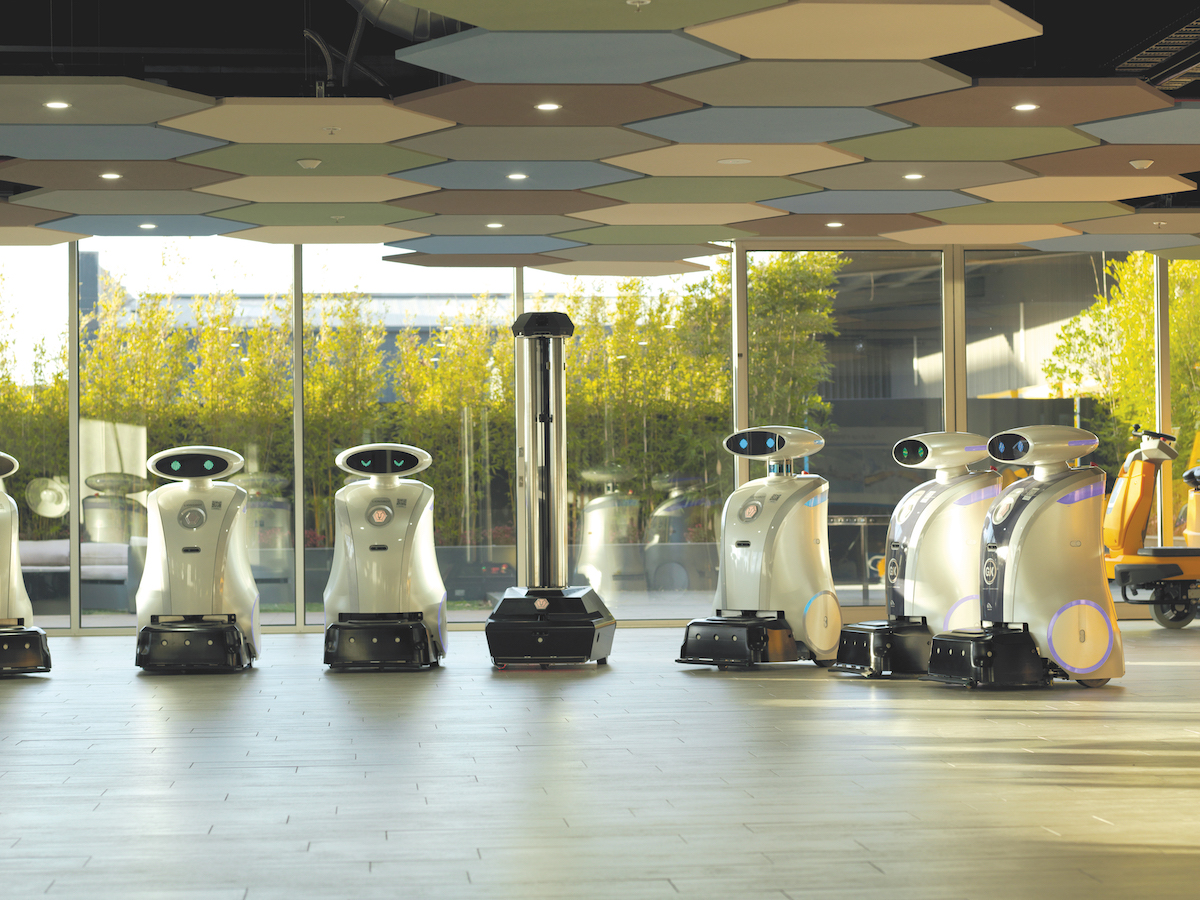 GJK doesn't develop its own robotic technology, but the team keeps a close eye on all industry developments. "Before the pandemic hit, we would often travel overseas to see the latest technology at trade shows," Elias explains. "The drive towards automation will be a game-changer and provide a competitive edge to those that decide to take it up."
This embrace of innovation has certainly placed GJK at the forefront of the integration of robotics and sensory data technology in the cleaning industry. It was the refresh the business had been looking for, and it has helped drive GJK to new heights of success.
"When I first joined the business as a cleaner, it was turning over close to A$14 million annually," he says. At the moment we are at around A$260 million, and that's really because of our founder, the strong leadership the business has had in the past and the dedicated people who work for GJK."
Precious few companies last as long as GJK has without fostering deep loyalty among staff. Elias believes GJK's point of difference is its distinct feel. "It's something that's always appealed to me," he says. "GJK is a corporate business, but it has maintained the soul of a family business. We don't just cut people and move on. We've got people with really long tenure. They're who we are and what we do."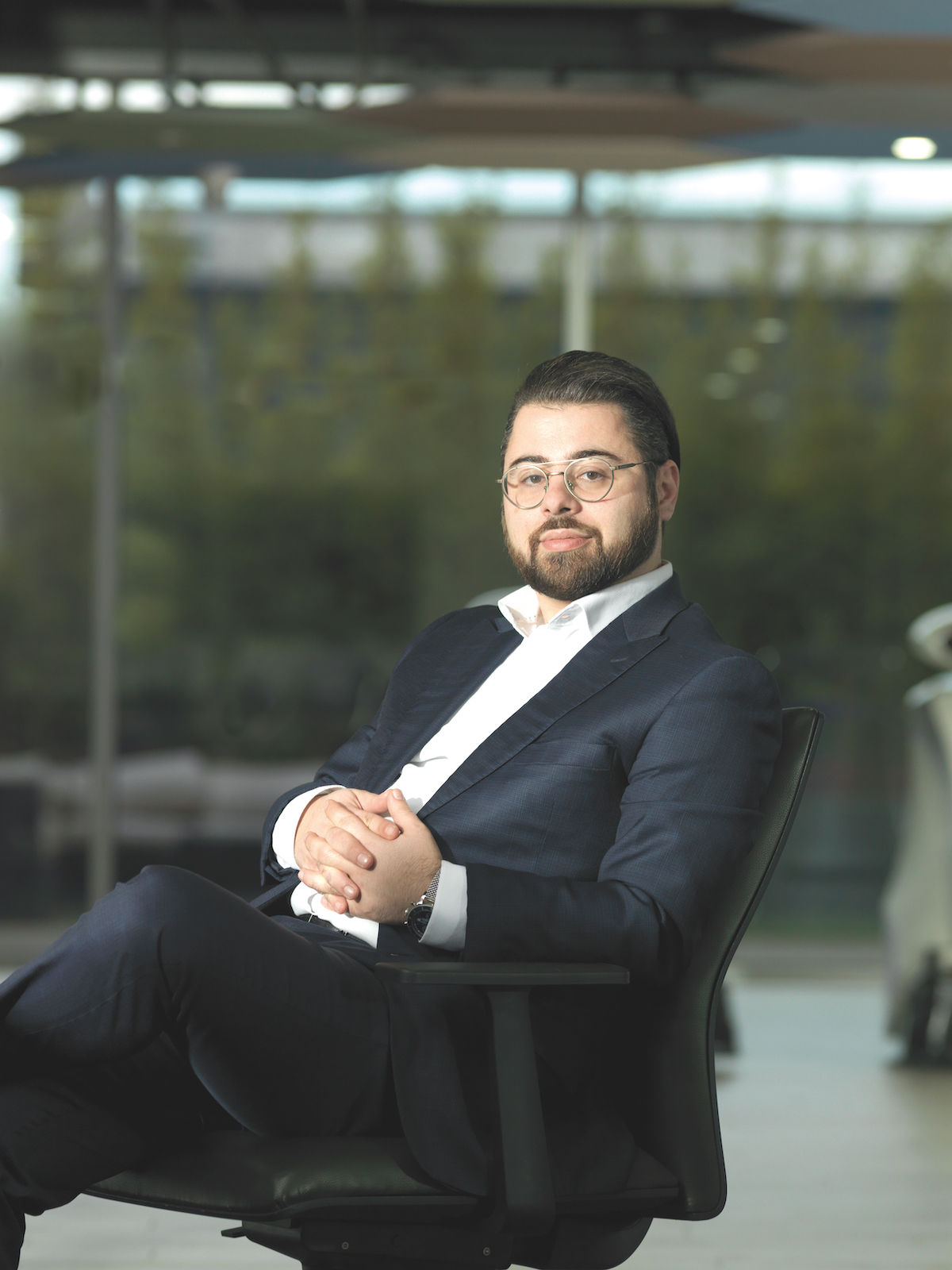 Even during his early days at GJK, it was the company's people that made Elias into the leader he is today. "I was very lucky to have a really strong mentor," he says. "She taught me everything you could imagine about sales in the cleaning industry: how to build a bid, how to create a value proposition for customers and so on. She's still with the business too."
But technology and people are just two of what Elias refers to as the six main pillars that will, along with safety, leadership, sales, marketing and finance, take the company into its next phase of growth. "Technology is a key focus among those," he says. "We know we need to start using data to better understand the needs of our customers, and equally, our customers are now requesting that data in order to better understand how their buildings are being used."
This trend has led to a greater implementation of sensor technology, including people counters, wetness counters and air quality sensors. "The idea is to build more predictive models of cleaning versus just being reactive," Elias says. The result is AI that can determine when a particular space must be cleaned as opposed to a written schedule that merely suggests a cleaning regime.
Talk of autonomous cleaning has gone from hushed tones to a roar as a result of the COVID-19 pandemic. With social distancing and deep cleaning becoming everyday parts of the cultural lexicon; the cleaning industry has also been changed irrevocably. "COVID has tested the strength of our company, management, operations, processes and systems," Elias says. "It has forced us to become nimbler and more adaptable."
The drive towards automation will be a game-changer and provide a competitive edge for those that decide to take it up.
When disaster struck, GJK already had a pandemic plan in place, and its experience in the hospital sector had gifted the company with an infectious control program. "We knew how to do decontamination cleaning," Elias says. "We had cleaning products in bulk in advance. We also developed a series of scenarios and potential impacts to the business and what we'd need to do, so we didn't have just one strategy, we had five or six options."
GJK's adoption of robotics also helped prepare for the post-COVID world in which the importance of cleaning will take on a new meaning. "COVID really highlighted how important cleaning is and that cleaning well is a real science," Elias says. "We'll see increased expectations from customers to ensure offices are kept safe and hygienic, and robotic and sensor technology will allow us to better meet those needs."
Under Elias's tenure, GJK has become stronger than ever, but he's quick to point out the true cause. "I believe that we have the best people in the industry at GJK, and that makes a world of difference," he says.
"That's what is really bearing out in our growth, our results and our client retention. We believe culture reflects a company, and so our motto is to treat everyone as if they were family."