When Nick Deeks first came to Australia in 1994, it was love at first sight. In fact, in between sightseeing and daytrips, Nick spent much of his time flipping through the Yellow Pages looking for a quantity-surveying company in Australia that would take him on and allow him to follow his dream of relocating from the UK to Down Under.
"WT Partnership, funnily enough, was the last one I called," recalls Nick. "It was the Christmas holiday season and everything was closed for the break, but I managed to tee up an informal interview with WT and was subsequently offered a job. It was a bit of a sliding-doors moment. Upon returning home, all I had to do was get myself back to Australia, which I did within six months. And that was that."
Nick Deeks on WT's complete business transformation
Nick has now been with WT for 22 years, the past four as managing director for Australia. And as soon as he took the reins at the beginning of 2013, he started making sweeping changes. "I wanted to transform the way we did business and the way people perceived us. I wanted people to want to come and work here. The ultimate aim was that people would be knocking on our door asking for a job."
Nick realised that he needed to change the work environment and the culture. "And soon tacked onto that was a digital-transformation program, aided by NovoIT," he adds. "You can't just try and change the work environment without having a digital-transformation program and a clear vision of where you want the business to end up. They are all interconnected. The technology enables the culture, which enables the work environment."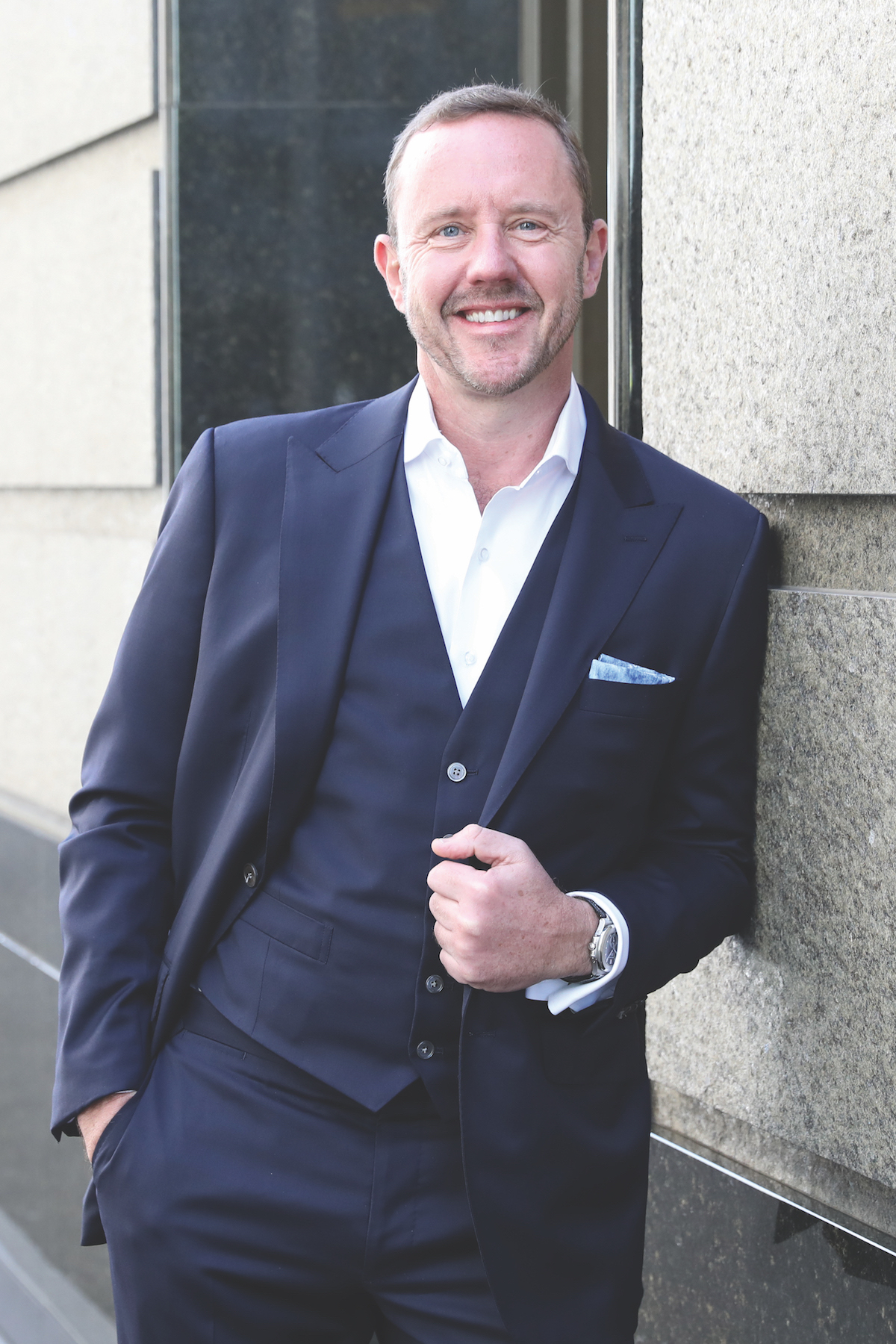 We need to reset the way we do business, which will change the way we live, work and shop.
Nick's first priority was cultural change, which was assisted through relocating the business to the Sydney CBD – a tough proposition for employees and directors. "WT had been in North Sydney for 52 years. Moving to the city was a huge cultural leap for people. Most of the partners lived on the North Shore and wanted to be close to the office, so it wasn't easy but it was important.
"One, we were out of that static environment; and two, it made so much sense to move closer to our clients. We were spending $80,000 on taxis going back and forth across the Harbour Bridge. Add that to the time that's lost sitting in a taxi on those runs: it was probably a quarter of a million dollars a year in wasted expenditure."
WT Partnerships: an agile & sustainable workplace
The new office in the city, designed by Cachet Group, is open, agile and almost paperless. There are no fixed landlines and no set desks; instead, employees use a unified communication system with Skype and Office 365. "When you come in each morning, every desk is completely clear, and you've got the option of sitting wherever you want to sit and next to whomever you like," says Nick. "It makes for a very open, collaborative environment where people are calm and respectful."
Going paperless is important to Nick, who firmly believes "everyone has a duty to do whatever they can to minimise their impact on the world". Although WT is not completely paperless yet, the company has managed to reduce its usage from 14 metres of paper per person down to just 0.4 metres.
"We are sustainability-focused and we preach that," says Nick, "which means we've got to try to reuse materials where we can so we're minimising waste and landfill. You'll see a lot of recycled materials and different textures, and even a moss wall at our offices. It doesn't look like a traditional office but it's a positive space where people enjoy working."
The construction industry is ripe for disruption
While WT has transformed significantly, Nick notes that the construction industry as a whole has been slow to embrace the changes necessary to grow and prosper.
"Other industries have been disrupted, but construction is only at the precipice. It needs to be thinking about the future. Over the next decade, I think, it's going to be an exciting time. With artificial intelligence, robotics, more mechanics – it's going to be a completely different industry that we're looking at. For example, I think cranes are old fashioned. There will be better ways of moving materials around the place."
"And it seems crazy to me that a person is still laying bricks the same way they did 1,000 years ago when a robot can do it so much faster. Many industries are evolving and making greater efficiencies, which will just mean a change in skills required for jobs. We need to reset the way we do business, which will change the way we live, work and shop."
Collaboration is the only way forward
But one thing that has changed is the level of collaboration among construction industry players. "We work closely with far more professional consultants and clients, developers and builders. A good example is with TSA Management. We do a lot of work with them on Barangaroo, and they're heavily involved in the transport projects that we work on. Having such a longstanding relationship makes working together much more enjoyable.
"Companies are even tendering on projects together these days. It was adversarial about 20 years ago. Everyone was defending their own positions aggressively and blaming everyone else, whereas now the culture has changed. People tend to work together because at the end of the day we are looking for the same outcome – a positive and rewarding experience. Collaboration is the only way forward."