Prior to joining Mertech Marine in 2006, Arnold Louw's professional background was as diverse as it was successful. With a business administration diploma under his belt, he worked on a farm, in a tyre retail company, and for a container manufacturing business before starting work as a cable project manager for Mertech Marine – an organisation founded to recover and recycle redundant underwater telecommunication cables.
"The company was still in its infancy," Arnold explains. "My first challenge was to acquire cable by approaching the owners of out-of-service cables, mainly telecommunication companies. After achieving the acquisition of the first cable, the second challenge was to contact companies like Orange Marine, Global Marine and Tyco to see if we could charter a vessel to recover it. Eventually we chartered a small freighting vessel and rigged it with our own cable recovery equipment."
Arnold Louw enjoys the challenges
Arnold joined the business during the early stages of its development. He explains how he went to high school with the son of one of the company's founders, and that he was inspired by their innovative and energetic mindset. His own parents' influence to focus on the basic things in life, for example honesty and appreciation of others, is a way of life for Arnold.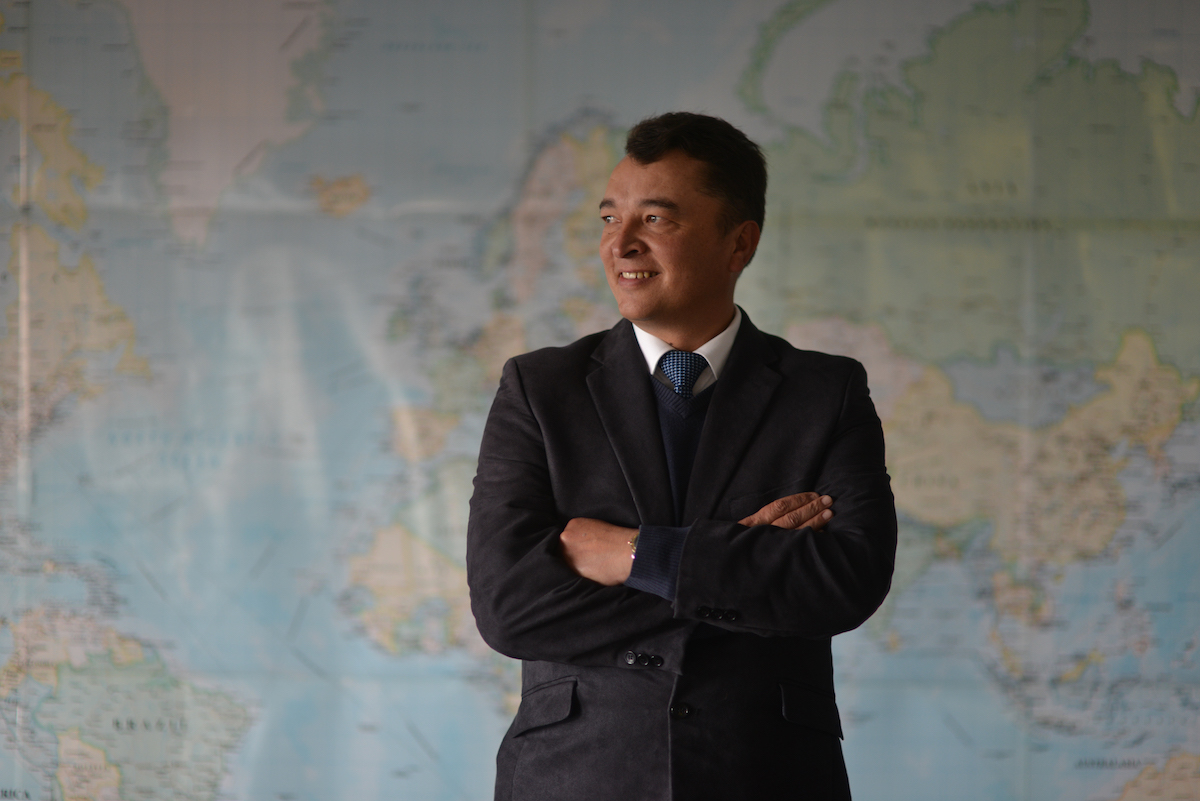 "I was exposed to people who don't just do things the way the million people before them did. They always question what's going on and see if they can do it better. That was a big influence on me as well," he shares.
Arnold says the opportunity to become CEO was an obvious step. As he talks about his role and the challenges it entails, excitement appears to bubble to the surface. "I enjoy the challenges. They arise on a daily basis, whether it's to acquire cables, come up against competitors, or work out a new method with your factory team.
"It varies from doing business at eye level, acquiring cables and doing negotiations, down to the amount of cable Mertech Marine has successfully recovered and recycled to date – 25,000 kilometres – dismantling the cables and preparing components for recycling."
Mertech Marine has sustainability at heart
With an estimated 1.5 million kilometres of redundant cables yet to be recovered, Arnold says that he and the company are committed to operating for the long haul. Mertech Marine's goal is to become a world leader in the recovery of these cables, and this ensures that sustainability is at the heart of all operations, as well as at the forefront of Arnold's mind as CEO.
Fast facts:
The amount of cable Mertech Marine has successfully recovered and recycled to date: 25,000km
"Sustainability is built around how low you can keep your costs and how much you can sell your components for. We're always developing new markets, seeing what we can do in ours, and adding value to raw components before we sell," he says. "Over the past three years, we have acquired our own vessels and developed different ventures with the same vessels, offering route-clearing and shore-end removal work. We've already signed our first shore-end removal contract," Arnold explains.
"There's growth and development on the horizon for the evolving company, but in an uncertain environment, trends can be hard to predict. The best example was the fall of commodity prices in 2008, which in some instances was by 60%. It continues to be that 99% of telecommunication happens via undersea cables. What has changed since 2006 is the focus of telecommunication companies on recycling redundant cables. That opens the door for potential newcomers, but we don't see that as a threat. Trends and changes are positive."
A passion for leadership
With several new ventures and a huge recovery process underway, Arnold's leadership skills are of immense importance to the company. Having worked across a number of industries, his various skills and experience have contributed to his leadership style in unique and valuable ways. "I see myself as an honest person, and I live up to that in all spheres of business. I'm also straightforward. The other is to be diplomatic: to know how to communicate with people. My experience helps me a lot, especially my farming background."
I see myself as an honest person, and I live up to that in all spheres of business.
As for the CEO's inspiration, he attributes his passion for leadership and the industry to his upbringing. He explains that Mertech Marine's biggest shareholder, Mergon Foundation – an Article 21 company with a purpose to make a difference in people's lives – is a reflection of Arnold's personal and professional values.
"I'm a go-getter. The sky's the limit; that's my approach. Most of the people who work for our company are like that. Everyone is not only living for themselves and the company, but they also look around to see where they can assist other people and add value to their lives – both within the company and outside of it."