Uwe Beydemüller begins by explaining of the developments around Brunei's Unified National Networks (UNN), "What I will tell you now sounds like a fairytale, but in fact, it is real and happening as we speak.
"It's a once-in-a-lifetime opportunity," says the German telco COO, who has spent much of his career working abroad, mainly across Europe, Africa and South-East Asia. "Yes, we're building a startup, but the larger picture is that we're actively driving the transformation of the whole telecommunications industry."
More than a project or "the establishment of a new company" as he describes it, what Uwe and his colleagues have been working on since UNN was founded in late 2018 is the implementation of Wawasan Brunei 2035, a vision mapped out by the Government of Brunei Darussalam to stimulate economic growth.
"The plan is to prepare the economy for the challenges ahead," Uwe shares. "The government is actively diversifying the economy to reduce the dependency on oil and gas as the main source of income today. We want to boost the local economy, the small and medium enterprises. The entire telco transformation is part of this plan."
In other words, changing what was a retail market with single operators to a single wholesale monopoly service that serves national and international clients. "As a monopolist, if you build a digital platform, you build a baseline for everything and the whole country is sitting on that," he explains.
"And if you lift up this platform, you lift the entire country and that, of course, is the main intention with UNN: to modernise the network infrastructure and invest in new technologies. By doing so, we significantly elevate the quality and array of services provided in the country, with better affordability and accessibility, which can be compared and compete with its peers in the ASEAN region."
The government is actively diversifying the economy to reduce the dependency on oil and gas as the main source of income today.
A level playing field
UNN's creation has brought around what Uwe describes as a "mindset change" for both the country's service providers and its end users. "Until 2019, the telecommunications industry structure in Brunei was based on the traditional model where vertically integrated telecommunication providers were competing with each other," he says.
The first step was network consolidation and the transfer of assets. A short time later, in January 2020, the first sections of the new UNN network went live. "Now, with UNN as a wholesale provider providing all these services, all the new service providers in the country have access to the network infrastructure on cost-oriented, transparent, non-discriminatory terms to provide a level playing field for competition and to stimulate the introduction of innovative and faster services to the customers," he explains.
We have invested heavily in data centres and at the end of last year, provided the first local cloud.
As a program, UNN has been set up to run for five years and there are less than two years to go until it reaches its completion. "There has been a lot of work to do around the modernisation of the network and we faced a lot of challenges," Uwe reveals. Currently, about 90 per cent of the country is covered for fixed services based on fibre, while nearly 100 per cent is covered for mobile services, based on the latest technology, which is 5G ready.
With a population of just under 450,000 and a growth rate of below two per cent, Uwe is aware that beyond the difficult-to-access rainforest areas, which the company is carrying out a Rural Development Program to reach, growth is going to have to come from avenues other than population; namely, increasing demand on data and innovation, including internet as infrastructure and security services.
He adds that a vital factor in UNN getting such major projects done is the contribution of partners, such as Dell and Brusin Trading Company. "Achieving strategic partnerships is always important," he says.
"We have invested heavily in data centres and at the end of last year provided the first local cloud," he says, adding that this is particularly important in the light of expected government regulations restricting foreign hosting of sensitive data.
"Last, but not least, we have established Borneo-IX," he adds. Also known as the 'One Gateway to Borneo', this neutral international internet exchange allows internet service providers, content delivery networks, cloud providers and network operators to swap data, and is putting the country on the map as an important hub in the region.
Speed Test
Uwe points to the Ookla Speedtest Global Index and Brunei's positioning, at the time of writing, as number one in ASEAN and number 11 in the world in terms of mobile speed. For him, this serves as external validation of all UNN's work modernising the nation's network. "It shows, in figures and numbers, that what we are doing here is very successful, when 5G is not even launched yet," he says proudly.
Creating local leaders
As COO, Uwe says his role is to lead and manage the entire operations domain, including all the major modernisation technologies and the operation strategies. However, there's another important element: "the further development of the Brunei workforce".
"As a top employer here in Brunei, we want to attract the top talents of the country and develop them into the leaders of tomorrow," he points out.
There's also a firm commitment to ensuring that the network will always be operated and maintained by local staff, "rather than becoming dependent on suppliers, or the big players and strategic partners".
As it stands, 97 per cent of the approximately 700 UNN employees are Brunei nationals, an impressive ratio that Uwe confirms the organisation is "very proud of". "There are succession plans in place to replace me and other top management here with Bruneians as well," he reveals.
What we are building up here is, in my humble opinion, unique in the world.
Apart from a handful of international names that the organisation has partnered with, the Brunei-first strategy also applies to its supplier relations. "For us, it is key to build relationships with local partners," Uwe explains. "And if it is found that they don't have the necessary skills or tools, then UNN takes it upon itself to develop these skills and equip them with the respective tools.
"We give them whatever is required to be able to deliver a quality product or service and we also train them."
After all, by helping the local market, the organisation is actually helping the local economy. "That is one of our prime targets," he says.
You get the feeling Uwe is still pinching himself that he is in the role. "I've never been somebody who could sit in an office doing the same thing everyday," he admits. "In the telco industry, you never know what is happening tomorrow, and dealing with the unknown and coming up with solutions on the spot keeps you agile, young, and is what drives me."
And this role, in particular, looks set to play out as a particular highlight. "We are pioneering infrastructure sharing," he enthuses. "What we are building up here is, in my humble opinion, unique in the world."
Sponsored by: Brusin Trading Company
Providing quality products and professional services to its customers through years of experience, Brusin aims to be the market leader in enterprise IT solutions.
Read More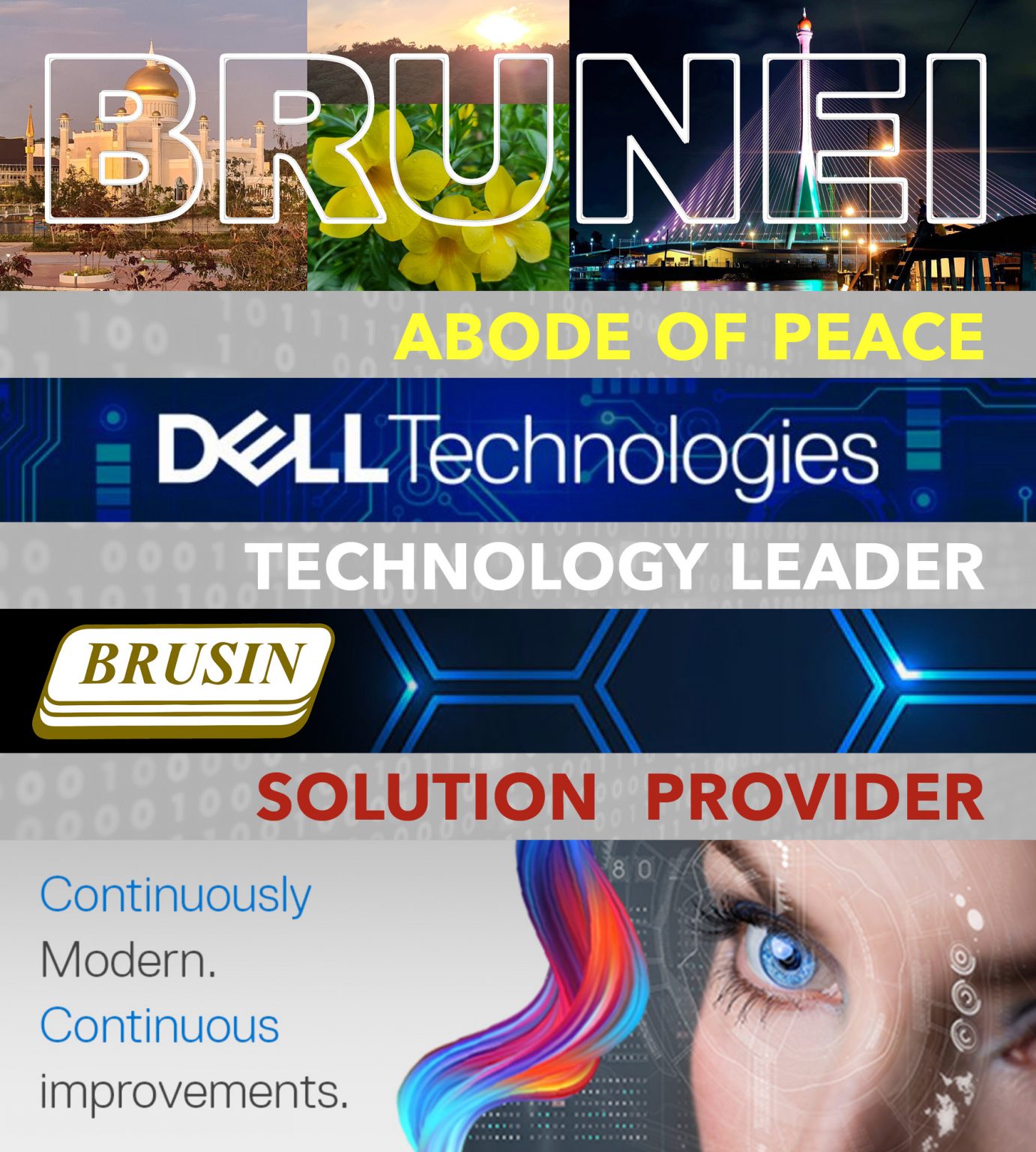 ---
"UNN's leadership is remarkable and approachable. The UNN team deserves praise for working with our team to achieve goals, even during lockdown periods. I wish UNN all the best in delivering the digital infrastructure for Brunei Darussalam." – Giji George, Manager, Brusin Trading Company