With three decades of experience in the freight and logistics industry, you'd be forgiven for thinking Andy Wang has seen it all. And he probably has. But the President of CH Robinson Asia (CHR) is the first to admit there is never an end to his learning.
"I never stop," Andy says. "After all, we have to continuously learn to be successful. But apart from that, I enjoy keeping up with the changes in the global economy and in information technology.
"With my 30 years of expertise in logistics, combined with my passion and focus in technology, I feel my advantage lies in anticipating trends in the logistics industry."
Andy Wang on growing the CHR brand
Andy began his education in logistics services in 1995 when he co-founded the international freight forwarder Phoenix International Asia. CHR acquired the company in 2012, doubling its ocean freight capacity and keeping Andy on as president in Shanghai. It was CHR's largest acquisition in its 112-year history.
"At Phoenix, I was responsible for growing the Asia business, specifically focusing on global forwarding. I spent almost 10 years focusing on our IT platform and led the development of Phoenix's transportation management system.
"Since Robinson was a lesser-known company in Asia, one of my priorities was to grow the brand," Andy says. "Over the past few years, thanks to the outstanding efforts of our marketing team, we have become a well-recognised brand throughout Asia, particularly in China."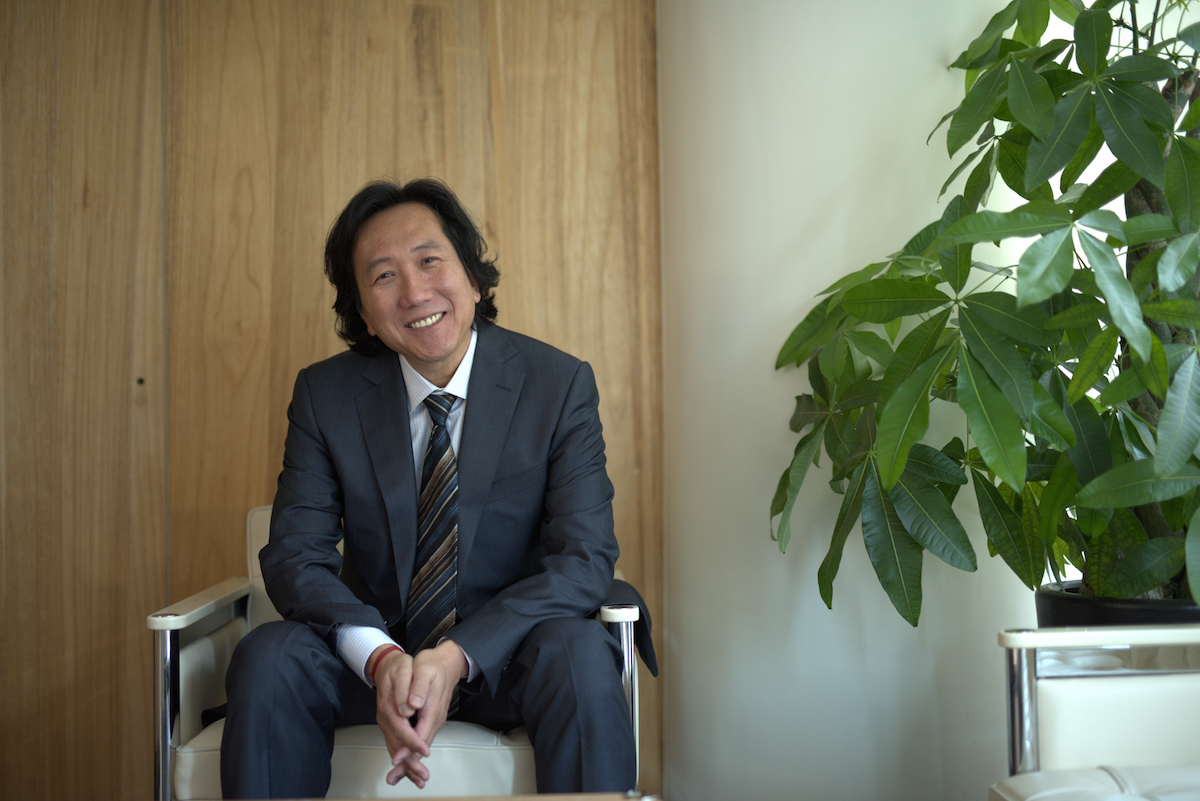 However, there are many other milestones achieved under Andy's stewardship since he headed up the Asian business, including an accelerated growth in verticals and contract logistics.
"We have been developing awareness of our other divisions such as contract logistics, surface transportation and vertical sales. This enables us to construct a better supply-chain solution to satisfy the needs of our customers worldwide.
"Also, because of our asset-light business model and single global technology platform, we have drawn the attention of the Chinese Government, which is currently promoting its Non Truck Operating Common Carrier (NTOCC) pilot program across the country.
"We feel that with our vast experience, it's our duty and privilege to help steer China's NTOCC and surface transportation market in the right direction."
C.H. Robinson is ready to face the challenges of the future
Mergers and acquisitions remain a fundamental business strategy for CHR, with the company last year finalising the acquisition of APC Logistics, a leading provider of freight-forwarding and customs-brokerage services in Australia and New Zealand.
"I feel lucky for the opportunities I've been given to learn through these mergers and acquisitions," Andy says. "It is a tremendous achievement for our team and for myself. These developments and accomplishments serve as the foundation that supports our continuous growth and sustainability."
With my 30 years of expertise in logistics, combined with my passion and focus in technology, I feel my advantage lies in anticipating trends in the logistics industry.
However, Andy is not immune to the increased competition in his industry along with the impact radical changes in technology have made and will continue to make in the future.
"For example, the business models of Uber, Amazon and Alibaba entering the logistics industry, advanced user-friendly online business-matching platforms, and O2O (Online to Offline) service providers are all new concepts and technologies really impacting our business these days," Andy admits.
"But we have built a large and loyal customer base over the decades, and we will continue to strengthen our key competitive advantages in people, processes and technology to enhance system automation and digital processes to ensure we are ready to face the challenges of the future."
Melding Eastern & Western business cultures
Throughout his career, Andy has developed a keen perception of doing business with Eastern and Western cultures, and has learned to adapt to the very different styles.
"Performance, respect, and trust are the three key criteria in business management. For Western companies, performance comes first, followed by respect and trust," he says. "Western-style management tends to be performance-driven, and employees are more proactive, aggressive and direct in their work.
"On the other hand, Chinese and Asian businesses value respect the most, given the fact that we put greater value on seniority. In general, we are socialised to respect and show deference to seniors and professionals. But I have learned to enjoy the best of both worlds."
I fully empower the people who have the right capabilities to make decisions.
While Andy understands the respect for experience and seniority in Asian business practices, he admits he is always on the lookout for new talent.
"I value talent highly," he says. "My experience in the logistics industry enables me to discover the best talent. I fully empower people who have the right capabilities to make decisions. I encourage innovation and cultivate talent, especially crossfield expertise.
"Most importantly, I believe in building and maintaining team harmony within the company. Unity is strength. After years of efforts, we now have the strongest team of which we are prouder than ever. We win as one team."