As a child, Chris Peters spent a lot of time mucking about on boats. In 1965, his father, Con, and his uncle George founded a fleet of tugboats called Pacific Tug.
Chris's afternoons and school holidays were filled with helping out in the family business. It wasn't exactly glamorous, but it taught Chris the value of hard work. "I wouldn't say it was all light and fun," he muses.
"It was more about the work. School was only around the corner from where the base was, so that meant walking there from school to do a bit of work in the afternoons. We spent most of our holidays working with the tugs and other vessels in the fleet. There was nothing romantic about the work we did there. We used to clean the barges, getting in the tanks and cleaning them out."
Chris Peters finds his way back to tugs
It was a formative experience for Chris and filled him with a love for life at sea. Therefore, the most natural path for him to follow after leaving school would surely have been to join the family business. However, his mother had other ideas. "She was always insistent that the three of us – there are three boys in my generation – wouldn't just finish school and go to work for Pacific Tug," he says.
"She simply said, 'That isn't going to happen, because you're not going to develop if you're forever working under your father's umbrella.'" That path seemed fated when a competitor offered Con a sizeable sum to buy his boats. He stepped back from running an active fleet, free to focus more on consulting work and other business interests.
So, after finishing school, Chris decided to go away and work at sea for Shell. It wasn't an easy life, but he says those early experiences in the family business certainly helped cushion the blow; it made even the dirtiest, toughest jobs seem easy as he worked his way from deck cadet to Master.
In 2000, he moved on from Shell to pursue other offshore work. This was when he started to realise that the demand for tugs was increasing.
Pacific Tug is back in action
Chris knew his family could fulfil that need in the marketplace, so he approached his father and uncle and together they decided it was a good time to reinvigorate the old business. It was agreed there and then that Chris would lead the company as CEO, with his father and uncle in full support. His plan was to go out and get some contracts and then buy a boat, but his father had other ideas. "This decision probably best defines the difference between him and me," Chris explains.
"I wanted to go and find a contract so that we could get a tug, and I started talking to some of these companies, saying, 'Listen, if we had a tug, would we get work?' Meanwhile, Dad said, 'No, no. Let's go and get a tug, and then we'll find a job for it.' He was the one who got us into gear."
It was a deliberate slow growth at the start, with the family only making purchases to fulfil the work required. "When we went from two tugs to three, that was probably our biggest step," Chris says. "Two tugs meant I could still drive. I was already driving the first one, so it meant I could continue driving that one and have some other guys on the other. I could still manage it. When we went to three tugs, to four, to even more, it was a conscious decision that we were in it boots and all. That meant we were going to need support from the rest of the family, so my two brothers came on board."
"A family business has many strengths"
Chris admits it's not always easy to work in a family business, but it certainly has its positives. There are things about the business model that simply can't be replicated by the bigger international shipping companies that are taking over the industry in Australia. Chris notes that the family dynamic has helped Pacific Tug to take on the big boys and compete.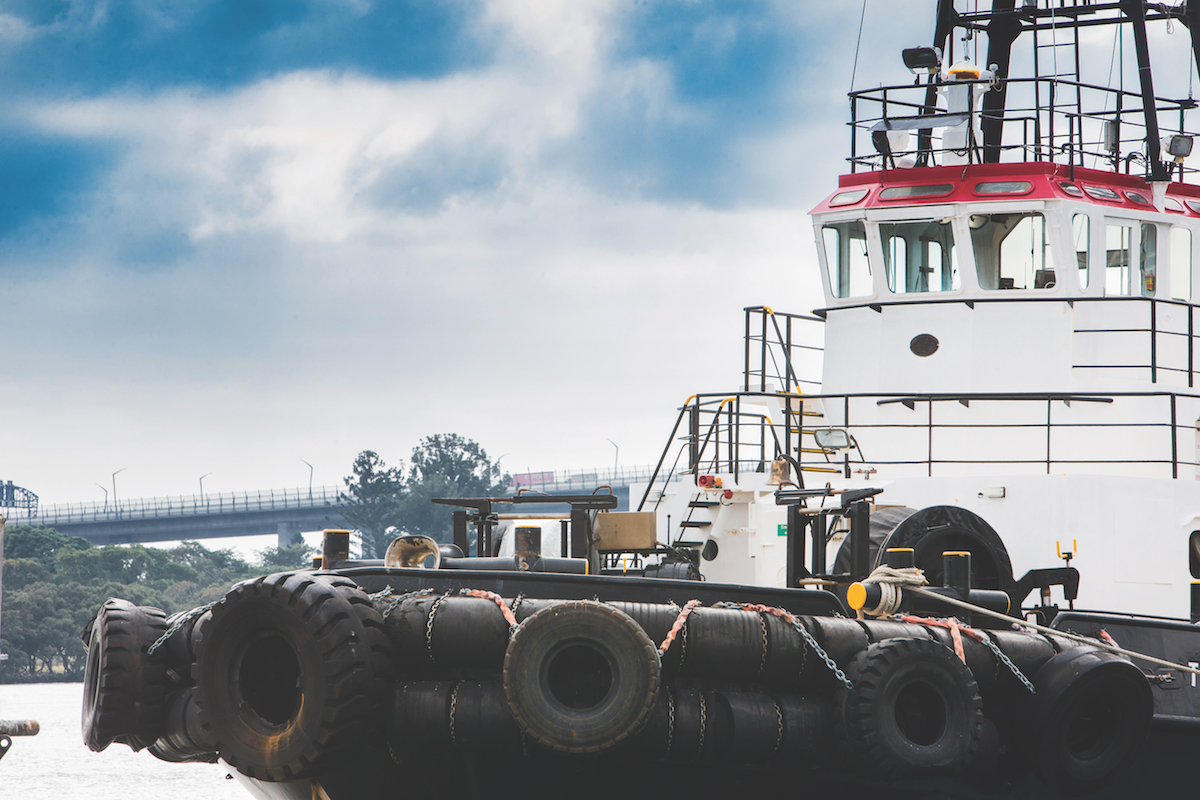 We have great freedoms in being able to decide how we invest, when we invest, and what we really want out of it. It's not like we have to return a certain amount of money to shareholders or show a profit.
"I think a family business has many strengths, but the main thing is that you can't not be family, if that makes sense. If you're in a company, you can be sacked, but you can't be sacked from your family. We're all owners of the business, and that aspect is a real strength and is what gives us our longer-term perspective.
"We have great freedoms in being able to decide how we invest, when we invest, and what we really want out of it. It's not like we have to return a certain amount of money to shareholders or show a profit. We're not judged by those indicators. We prefer to look at the long-term gain and what will be the best thing for the company going forward."
The freedom to make decisions around growth is one of the things that Chris enjoys most about running a family-owned business. And Pacific Tug has grown exponentially. Today, the company is an Australian leader in marine services, including sea towage, salvage, harbour towage, dredging support, transshipment, project support, technical services and land-based logistics.
A policy of carefully managed growth
Company policy, right from the start, was to give professional service at a fair rate to the customer, and have well-kept, reliable assets and happy employees. Patriarch and founder Con insists that nothing about this policy has changed in more than 50 years.
"We've controlled our growth in the sector by just maintaining what we're comfortable with," Chris explains. "We don't carry any debt. We've been able to self-fund our growth and work within our means. We feel that it improves our quality of supply." Conversely, Chris has seen some big companies with no marine background spring up overnight to take advantage of the mining boom and its associated shipping needs.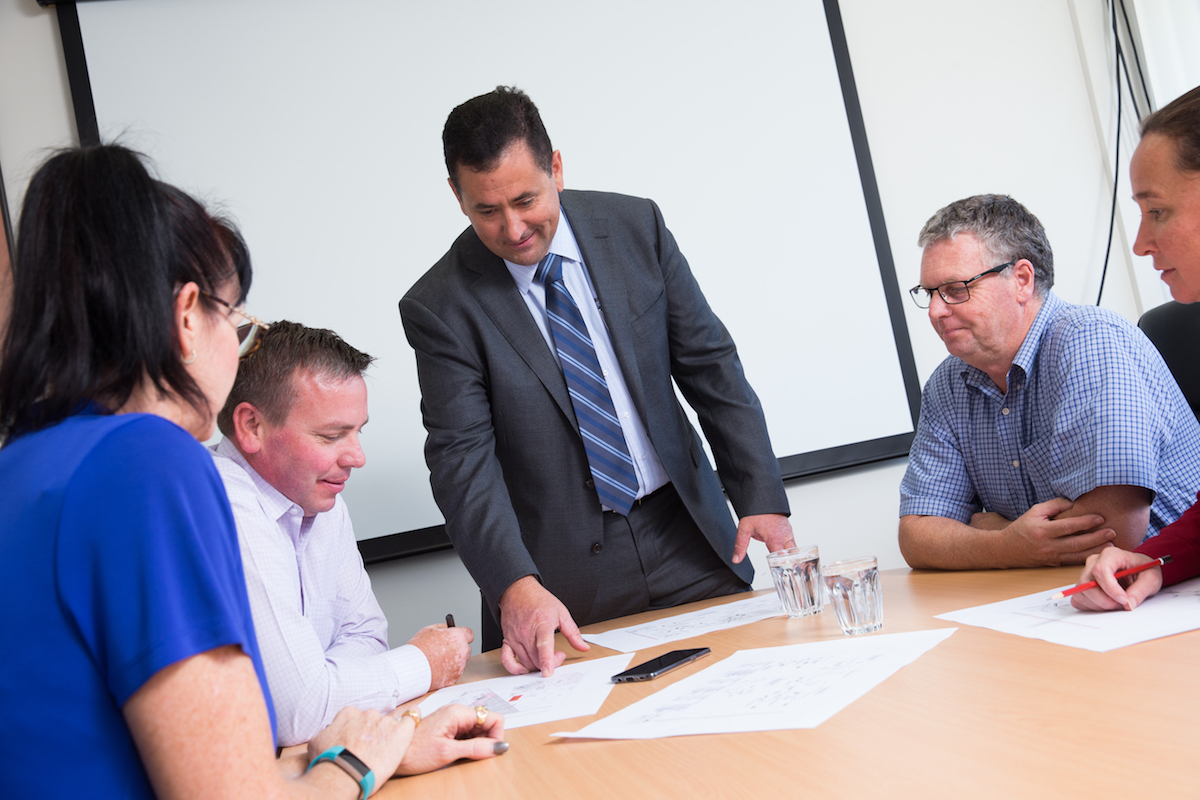 "They got some private-equity funding poured into them and then went on a buying spree. They've literally got hundreds of boats. They just went nuts buying all the European-built, good-quality gear with the idea of bringing in a higher standard and higher quality. Then along came the end of the mining boom, and everything stopped. As quickly as the music started, it stopped."
However, Pacific Tug's carefully managed growth has helped it to face these challenges, while the larger businesses struggled, with "the private equity backing them saying, 'That's not what we signed up for. We weren't just giving you the money. We want to see a financial return'," Chris says.
Strong partnerships with like-minded companies
This clear lesson in the stability offered by a family-owned model has led to Pacific Tug looking to partner with other, similar businesses, as they appreciate the shared vision that comes with it. One such company is Heron Construction from New Zealand.
"They've been fantastic," Chris says. "They've done really well in Australia. They've provided excellent service to a lot of clients here. They're a hardworking family company like us, investing back into new assets. We have similar philosophies on things. They know what motivates us; we know what motivates them. The partnership works really well."
Another such relationship has been established with Mackenzie Marine and Towage, a fourth-generation family business from Western Australia. "Don Mackenzie started the business, and his grandson Sean now runs it with his dad. Sean's kids are starting in the industry as well. They're another great family marine operator. There aren't many around. Most of them are not family companies anymore, but these guys are. They've also been successful through the generations. They're just a good, honest family to deal with."
As for the next generation at Pacific Tug? "Probably the one that shows the most interest is my seven-year-old," says Chris. "He loves it. He knows all about tugs and who does what, and captain this and captain that. He's right into it."
With the company's 50-year history and strong family ethos, it seems there will be a job for Chris's son at Pacific Tug in the future should his dreams take him there.