For Chelsea Logistics Holdings Corp. President and CEO Chryss Damuy, the company's public listing was a game changer that opened a range of opportunities for the business in the long term.
Chryss's career has involved working at a variety of export companies, tracking vessels, and managing various shipments. He then took up a position at Phoenix Petroleum Philippines which, at the time, was Chelsea Logistics' parent company.
As an independent oil company, Phoenix deals with petroleum products and operates oil depots and transport and storage facilities. After a while, the boss at Phoenix saw Chryss's potential and moved him to the shipping side of the business.
"I delivered a good performance in the petroleum group because it required shipping knowledge," Chryss says. "So the owner decided to move me to the shipping group because I had been working with him for quite some time."
Chelsea Logistics is listed on the Philippine Stock Exchange
Chelsea Logistics specialises in transporting passengers, oil, petroleum and other bulk products, with a fleet that includes 11 tankers, eight tugboats, four barges and three cargo vessels. One of the greatest milestones for Chelsea Logistics so far has been getting listed on the Philippine Stock Exchange in 2017.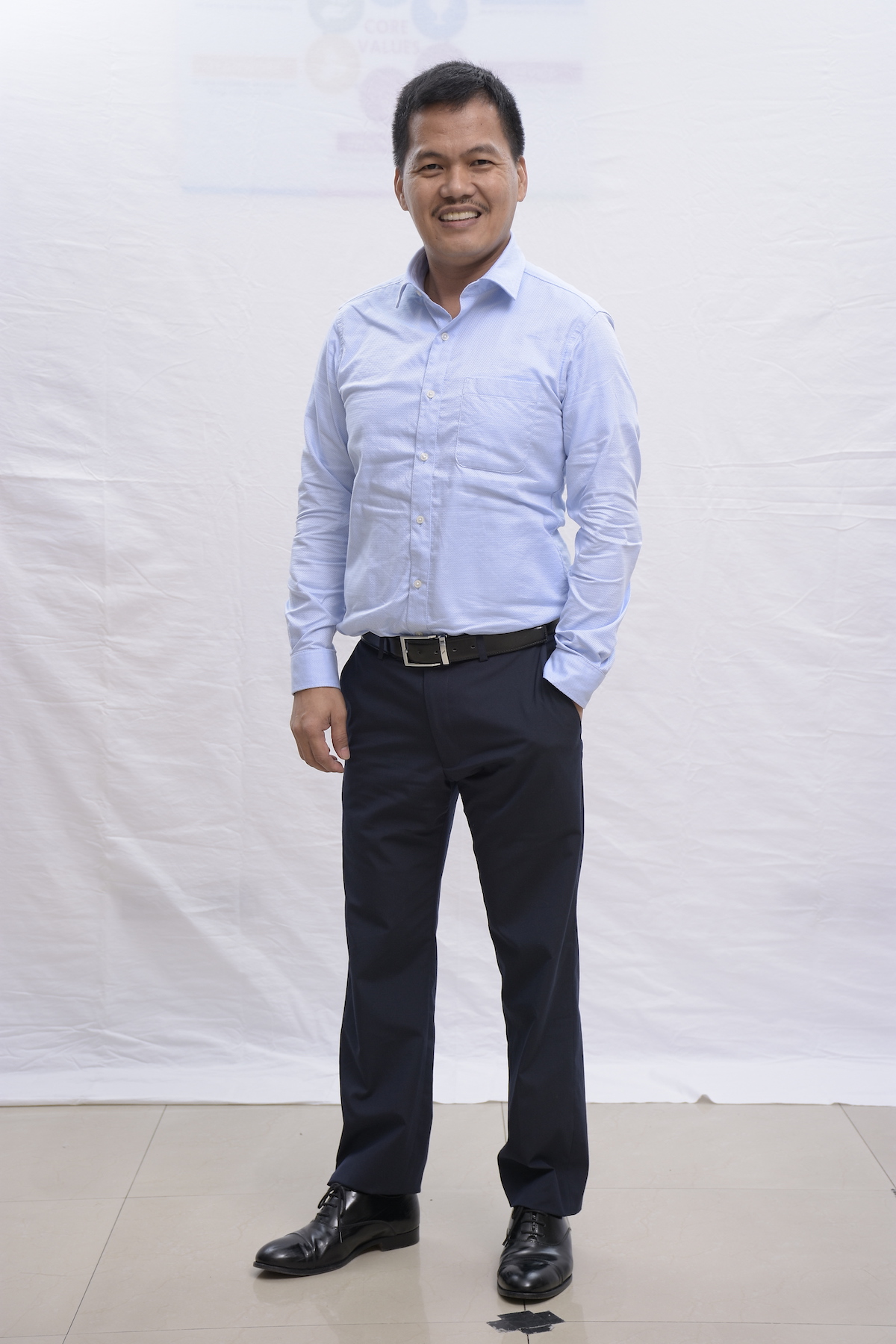 Before that, as a subsidiary of Phoenix Petroleum, Chryss says, the company was heavily dependent on Phoenix's affiliates. But with the listing, it has been able to broaden its customer reach. "Before, Chelsea had been serving mostly the requirements of the affiliated company, Phoenix," he says.
"When I joined, Chelsea used to be very dependent on affiliates – around 70% to 80% of our revenue came from them. Now we've been growing the revenue but are less dependent on affiliates. In fact, the affiliates do not account for the most volume anymore; it's around 40% now. Most of our revenue now comes from third parties, so we've been expanding our customer base outside our group of companies."
Broader capabilities
With the listing and subsequent increase in third-party customers, Chelsea Logistics has broadened its capabilities. "We've been able to establish better systems and improve the company," Chryss says.
"With that listing, we are now lining up a lot of programs, including increasing our fleet, increasing our routes, improving our system, and expanding our business." The listing has made Chelsea Logistics even stronger business-wise and has opened up the potential for more opportunities in the future. "Being listed, we have better corporate governance," Chryss adds.
"The proceeds of the listing have meant our rates are improved and we have the money to further expand the business. Strengthening the balance sheet acts as a small leverage, if we need to borrow from banks for big projects that we can't cover. We see a lot of opportunities with being listed and, if we remain disciplined, there will be more passed on from financial institutions, which will allow us to deliver."
Chryss Damuy on the company's evolution
In addition, Chelsea Logistics has become better equipped to deal with the market. "The company has evolved significantly. It has become more disciplined because we have enhanced the service. Now that we are serving companies outside the group, we get to serve multinationals when it comes to their cargo, and we get to serve the passengers. The culture of safety and better service has improved a lot.
If you compare Chelsea two years ago with Chelsea now, it's an entirely different company.
Fast facts:
Chelsea Logistics' approval for listing came on the same day Phoenix Petroleum celebrated its tenth anniversary of listing.
"As I mentioned, being listed means the group is more disciplined and very conscious about corporate governance. If you compare Chelsea two years ago with Chelsea now, it's an entirely different company. We have evolved. Just imagine: before we were serving affiliates and now we're serving a lot of customers – from a single customer to more than a thousand customers. It entails a lot of discipline and good service to maintain these customers and, considering that the industry's quite competitive, we have to really ramp up our services to satisfy our customers."
Giving back to the community
Internally, the business has maintained its approach of treating its employees like family. "The owners have been very appreciative of all the efforts of its members, and we try to support each other and develop each other's skills. It's not about working for oneself; we see it as working for the family of all the members we have in the team. We watch each other's backs and help each other. This is the culture we try to instil in our employees: the idea that your failure is my failure, and my success is your success."
Chryss's idea of success is ensuring that the company's investors get value and the business gives back to the community.
"Success is if we feel that our investors are getting their value and we're able to share this through our social corporate responsibility in the areas we serve. It's not only focusing on the bottom line; it is also about giving back to the community we are in," he says.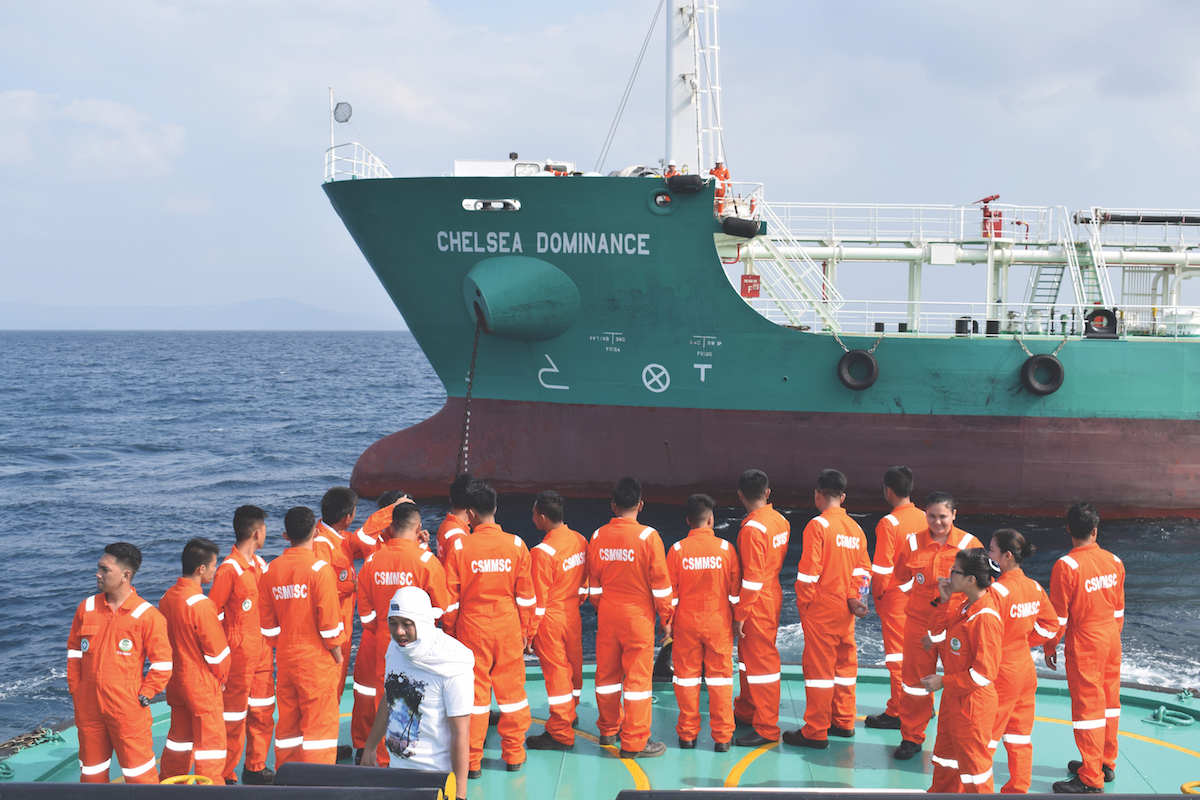 "In fact, we have existing programs on the environment, on education, and on disaster relief and support. We are also coming up with a program to provide scholarships to seafarers. Again, it's about getting good returns for investors and giving back to the community. If we're able to do that in a significant way, then we can say that we are successful."
Airline logistics on the horizon
Chryss believes more should be done to support the shipping industry, which will in turn boost the Philippines' economy. "Shipping and logistics is one of the industries that is really needed to support the growth of the economy in the Philippines, particularly with the country being an archipelago. The government now has a 'build, build, build' mentality. And it's not just the government; the private sector has also been expanding a lot outside the metropolis. With that in mind, there is a need for more and better shipping and logistics support to achieve those 'build' scenarios."
The next phase for Chelsea Logistics is ramping up its logistics capabilities and potentially taking its offerings to the skies. "We are looking to be the dominant player in the shipping and logistics industry. We're the market leader now, but we want to consolidate to show our dominance. It's important for us to get more profits, and it will involve finding ways to modernise the industry. We want to improve our service by fielding ships that are more modern and safe," Chryss says.
"In the next couple of years or so, we see ourselves not only focusing on shipping and logistics, in which we are strong; we want to expand our other shipping businesses like port operation, ground handling, and maybe even operating our own port.
"We want to come up with other services allied to shipping, like ship repair, and we are hoping to get involved in shipbuilding. We are ultimately looking at getting into some activities related to air because we are now more focused on logistics in shipping and by sea. We're looking at the possibility of expanding our businesses, maybe partnering with other airline logistics to be part of the air market."