Hans van Roosmalen doesn't like talking about himself. In fact, the managing director of Wolero would rather take a back seat than boast about the phenomenal success of the luxury limousine service he launched in Singapore just seven years ago, Wolero. Instead, Hans prefers to talk about his team, which he insists is the key to ensuring that Singapore's elite is being served according to their very high expectations.
Those expectations include being transported in the very latest models of prestige vehicles, with things such as tight security, guaranteed privacy, and drivers who go beyond the call of duty taken as a given. By their very nature, Wolero's clientele are hugely successful and even more discerning. They are accustomed to exceptional standards in every aspect of their lives, and Hans understands the only way to attract their business is to ensure they are spoilt for choice when it comes to service.
"For us, it's all about quality, quality, quality," says Hans. "As our clients all have individual demands, we make sure we have multiple processes in place to cater to each circumstance and meet their high expectations of service, timeliness, confidentiality and safety."
Hans Van Roosmalen sees opportunity in luxury car services
A chartered accountant and auditor, Hans arrived in Singapore from Holland in 2005 looking for a job. He spent the next four years working for a local taxi operator in finance, debt collection and branch credit control. Along the way, he became familiar with local limousine drivers running small businesses and recognised an opportunity to help them.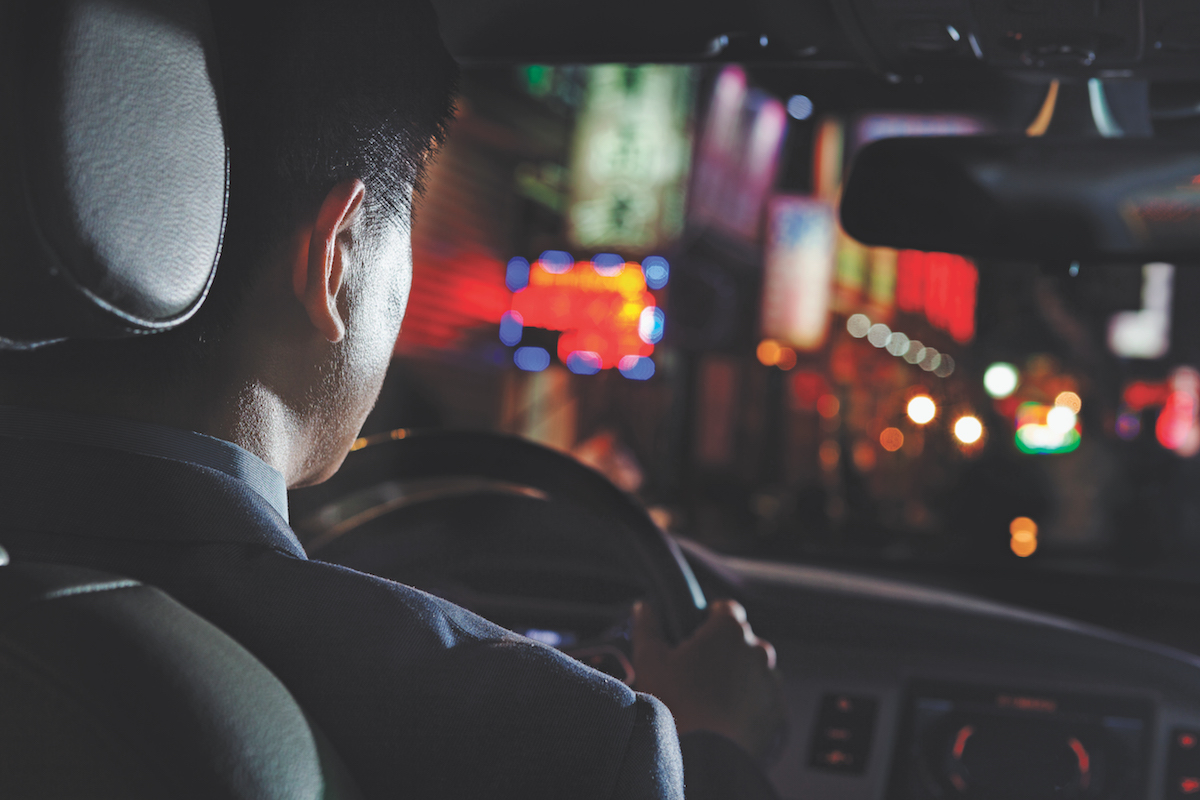 The most important thing is what the customers think of us, not what we think of ourselves.
"I set up Wolero in 2008 as a small company to help these drivers do their accounts, and incorporated it the following year," Hans explains. "We had a few corporate customers, but we didn't own our cars. We were more like the man in the middle, the link between the corporate customers and the pool of limousine drivers. From there, we created more and more business contacts and contracts, and we bought our first car in 2012."
Wolero grows via word of mouth
Today, Wolero owns more than 200 cars and provides between 300 and 500 rides a day, ranging from a trip across town, to further afield. Significantly, the business has mushroomed without the help of advertising, relying instead on word of mouth.
"Typically, we like to keep a fairly low profile in the market," says Hans. "Due to the calibre of our clients and the need to respect their privacy, we remain in the background, just servicing them. We have grown by keeping our customers happy, and right from the beginning our growth can be attributed to personal recommendations and referrals.
"It all relies on customer expectations, which are getting higher and higher," he adds. "I am well aware that what we do today may not be good enough for tomorrow. There is a lot of wealth, particularly in Asia and more specifically in Singapore, so there will always be a demand for the niche market in luxury car transport. The more expensive the car, the higher the status, but we have to provide the service to match."
Focused on luxury, reliability & reputation
Two factors crucial to this service are the quality of cars offered and the careful selection of drivers. Wolero's fleet of continental cars is entirely focused on luxury, reliability and reputation, while earning a spot behind the wheel is a competitive and demanding process.
"We offer Mercedes and Audi cars and MPVs," Hans says. "Our fleet is always kept relatively new, with the average age of our cars at two years. Meanwhile, our drivers have to complete a course on safe driving and customer service. Each car is equipped with tracking devices to constantly alert us to driver behaviour, punctuality, speed, acceleration and braking, and we always have replacement drivers on standby.
"Our call centres are equally monitored for quality customer service," adds Hans. "We have a 24/7 call centre located in Singapore and another in Malaysia, and all our operators are coached in how to manage customers' expectations, questions and concerns, and then to provide effective and timely solutions. What goes on behind the scenes is crucial for our clients' overall experience."
Preparing to expand into new markets
Hans is planning on expanding the business to more Asian regions, and further afield to Spain and Dubai. It's a challenge he approaches realistically, recognising the different motoring requirements of each country.
"Owning a car in Singapore is costly and not always practical, and luxury cars are preferred in that relatively small, safe environment," he explains. "Whereas, if you look at bigger countries like Indonesia, Thailand and Malaysia, people prefer more budget modes of transport.
"So we have to approach the market differently. In Singapore, for instance, a lot of our customers are banks that provide limousines as a service to their key customers. In Malaysia, the service offering is not that common, and in a city like Jakarta with heavy traffic jams, it can be faster to walk from point A to point B than to take a car."
The man behind the scenes
In preparation for his launch overseas, Hans is constantly exploring processes to streamline operations. He admits he prefers to be behind the scenes growing the business than at the frontline talking about it. "I think that talking about yourself is quite difficult," he admits.
"I'm not much of a salesperson and I rely on an excellent team to drive this company. From my perspective as a leader, I believe you have to be transparent and clear about policies and what is expected from the team. I am just a facilitator; that is my role.
"The most important thing is what the customers think of us, not what we think of ourselves. After all, at the end of the day, we are judged by our customers, not by ourselves, and that's what keeps us sharp."