Do you really know where your food comes from? How does it travel from its source to your dinner plate? Have you ever wondered how it maintains its quality throughout the long journey?
If you're an Australian and have ever pondered these questions, there is a good chance that the Brisbane-headquartered Lindsay Australia has had some involvement. "Almost everything we eat has at some stage been transported in a truck," says Kim Lindsay, the CEO and Managing Director of the transport, logistics and rural supply company.
Kim Lindsay has watched the logistics industry evolve
In the role since 2002, Kim has witnessed many changes in the industry over the years relating to safety, compliance and better road networks. Lindsay Australia has adjusted to these changes by placing huge investments in safety and compliance.
"Our business operates in one of the most high-risk industries in Australia and we take the safety of our people and the community we share the roads with very seriously," Kim says. "It is a major factor in the viability of our business."
On that front, Kim is disappointed that the transport and logistics industry is not on a level playing field relative to other industries in the country. But towards the end of last year, the Australian Government announced a national freight and supply chain strategy as part of Infrastructure Australia's Australian Infrastructure Plan.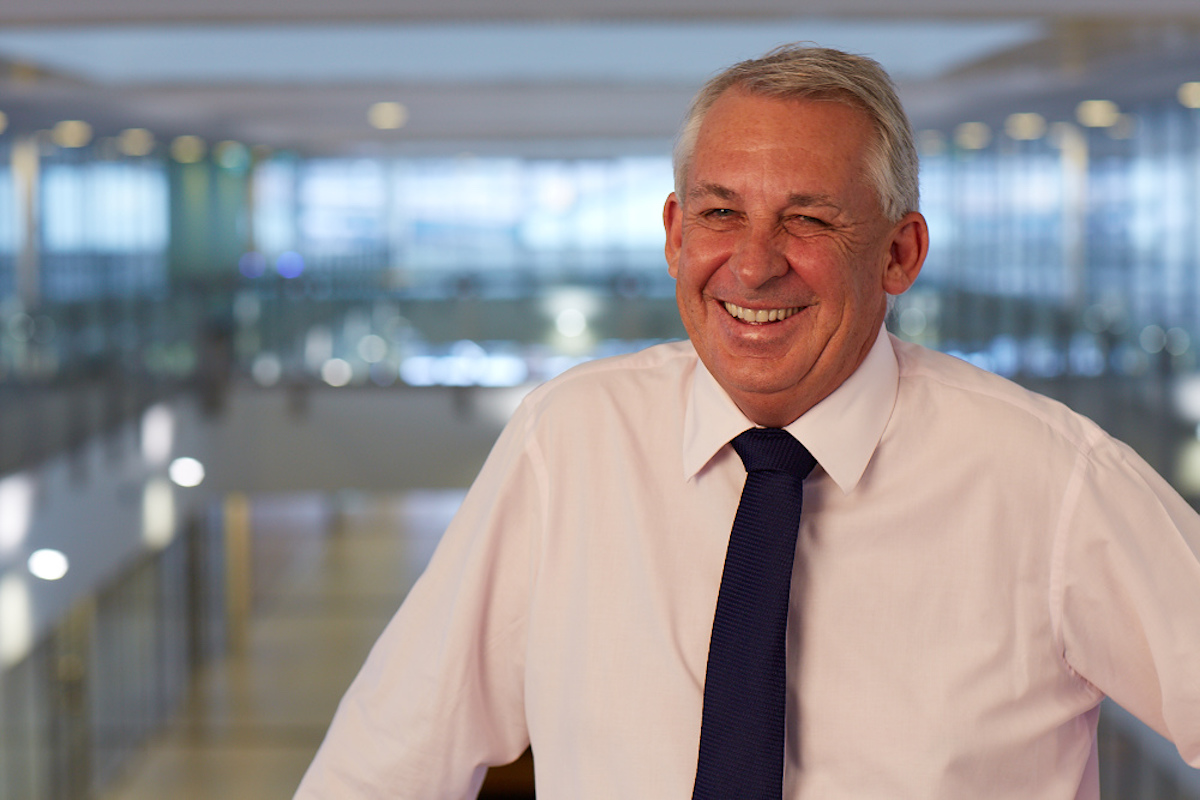 In response, the Australian Logistics Council (ALC) said that any role played by the regulator, Australian Competition and Consumer Commission (ACCC), in the freight logistics sector must be fit for purpose.
"Pursuing a template approach to regulation by merely imposing regulatory frameworks designed for other industries will do nothing to enhance supply chain efficiency," the ALC noted. "It could well lead to inappropriate cost structures that have serious consequences for supply chains and the profitability of significant freight infrastructure."
Committed to superior customer service
Regardless of how business and regulatory conditions will change Lindsay Australia in the future, Kim says continuing success depends on the company remaining a reputable organisation.
"Our success is attributed to our longstanding commitment to continually improve our business practices and provide a superior level of customer service. We know that to be successful we must work together to meet the changing needs of our customers," Kim says.
We know that to be successful we must work together to meet the changing needs of our customers.
"In addition, the environment we operate in can change very quickly and can be impacted by many external factors, such as cyclones, floods or fires. Being able to respond quickly ensures that our customers know they can rely on us to provide a service of excellence."
Lindsay Australia transports food all over Australia
Lindsay Australia was established in March 1953 as Lindsay Brothers by Tom and Peter Lindsay when they signed a contract to buy three second-hand trucks from their father, Victor. They used the trucks to carry fruit and vegetables to the trains in Coffs Harbour, New South Wales, for transportation to Sydney.
But it was only in the early 70s, when the fleet had grown to 20 trucks and 23 trailers, and Lindsay Brothers had expanded operations to Queensland, that the company entered the business of refrigerated road transport.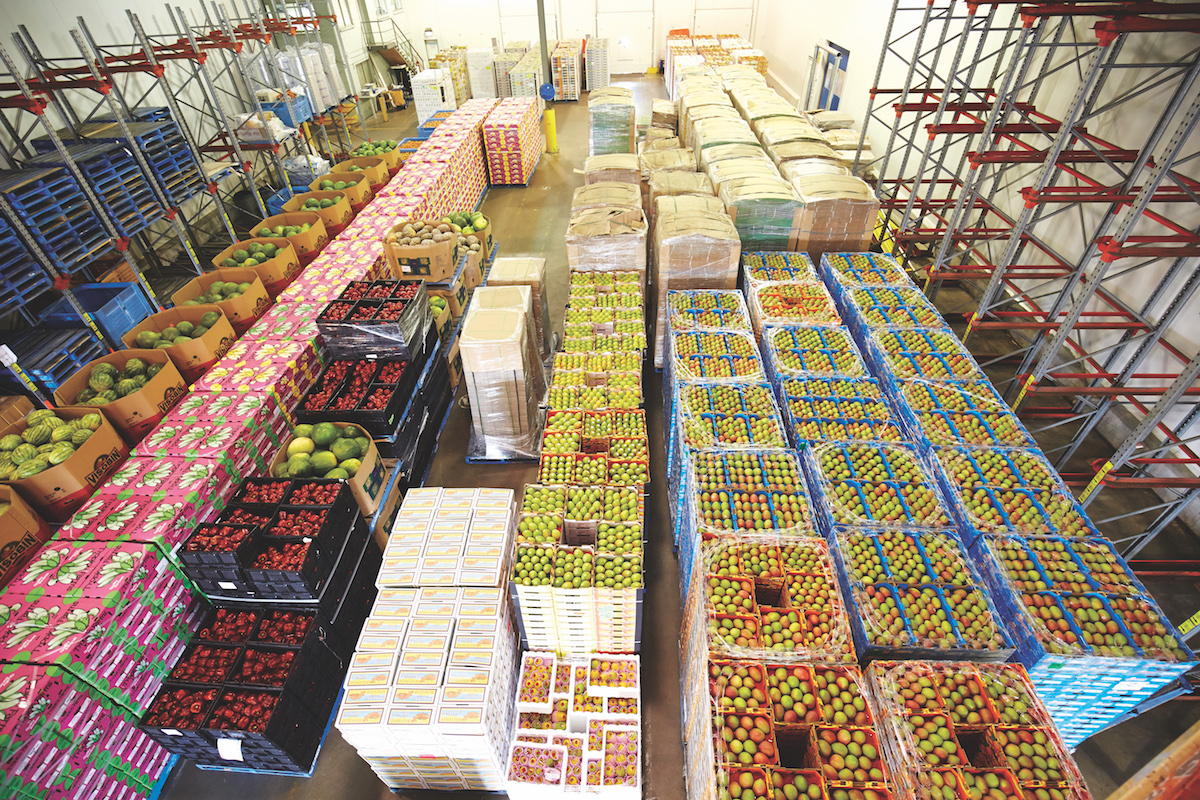 Today, Lindsay Australia, an incorporation of its transport and rural supplies businesses, has a network of 33 rural supply stores and transport depots throughout different locations in the country, its trucks clocking up a combined 60 million kilometres of travel every year.
"This enables us to take advantage of the seasons of each state, minimising our risks by being located in so many different areas, and being diversified in the products we transport," Kim notes.
Lindsay Australia employs more than 1,100 people and has annual revenue of more than A$330 million. In the past couple of years, the company has expanded its network, building new depots in Adelaide, Brisbane and Mareeba in Far North Queensland.
Growing with customers and partners
As the business continues to evolve and grow, Kim wants to ensure that its customers can grow and be successful too. "This can only be achieved if their service expectations are always met," he says. While Kim had many memorable experiences in the family business even before he became CEO, he is proud of how the company has approached new technology to help drive new business.
"Twelve months ago, we were the first in Australia to introduce a new transport management system from North America," says Kim. Should the business continue on its current growth trajectory, Kim believes, Lindsay Australia will reach the billion-dollar mark in revenue by 2022. One factor that may help towards achieving this goal is the A$100 million packaging deal that it signed with Visy in 2015.
"We enjoy a great relationship with the Pratt family," he observes. Other key partnerships include a deal with BP, where it uses 45 million litres of its fuel per year. It uses BP Ultimate diesel for efficiency and a reduction in emissions.
In addition, Lindsay Australia's agreement with Castrol means its trucks now require an oil change only after every 60,000 kilometres of travel rather than at 30,000 as before, thanks to Castrol's extended drain engine oil, which helps keep the trucks on the road longer at less cost.
"We have had some of our suppliers and customers with us for more than 40 years, which is incredible. We have longstanding relationships, and we value ourselves on being a family-grown business that understands the needs of both parties."
"Family is extremely important to me"
As is the case with many CEOs whose lives revolve around running their business, Kim likes to spend quality time with family with the little spare time he does have. However, when he says "family is extremely important to me", he knows as CEO that this extends beyond his
own family. "We currently have 1,100 employees in our organisation. I see that as having the responsibility for 1,100 families."
Despite the burden of such expectation, Kim has the occasional round of golf to relax and unwind. "I think it's important to have some time to refocus and clear your mind," he says. "I always come back to work feeling refreshed and ready for new challenges." Much like the food that it transports all over the country, Lindsay Australia and Kim hope to remain fresh through the entire journey.