Stretching more than 2,300 kilometres from the Black Sea to the Caspian Sea and navigating steep mountainous climbs and narrow canyons, Georgian Railway's network is a strategically vital and extremely complex piece of Eastern European infrastructure. Founded in 1865, it is operated by a government-owned company that is now the biggest employer in Georgia.
Mamuka Bakhtadze has built up invaluable expertise
Mamuka's path to CEO of Georgian Railways involved building up his knowledge of the varying technical, managerial and economic elements that make up the role. He studied electromechanical engineering, and organisation and management of foreign economic affairs, before completing a master's degree in economics.
He originally joined Georgian Railway in 2005, when it was beginning a complete structural reorganisation under the guidance of an American consulting firm. "It was really challenging to be part of the Booz Allen Hamilton project, which envisaged a restructuring of the railway," he says.
Mamuka then returned to his studies, completing an MBA from INSEAD and spending time on the board of Georgian Industrial Group and as an executive director at Georgian International Energy Corporation. During this time, he built up know-how that he finds valuable today. It was, he says, "undoubtedly a major working experience that helps me drive such an enormous organisation."
In 2013, Mamuka returned to Georgian Railway as its CEO. Not only is Mamuka helming a large-scale company; Georgian Railway is undergoing unprecedented change while implementing an ambitious multi-year modernisation project. The aim is to optimise traffic, cargo movement and infrastructure, reduce operational expenses, improve safety and decrease travel times, in addition to introducing a streamlined maintenance system.
A clarity of vision
Mamuka says his role is concerned with the big picture of the railway. With this in mind, he is comfortable delegating responsibility where necessary. "All the major infrastructure projects and general projects in our company are supervised by managers who are the most suitable employees with the best qualifications, experience and skills," he explains.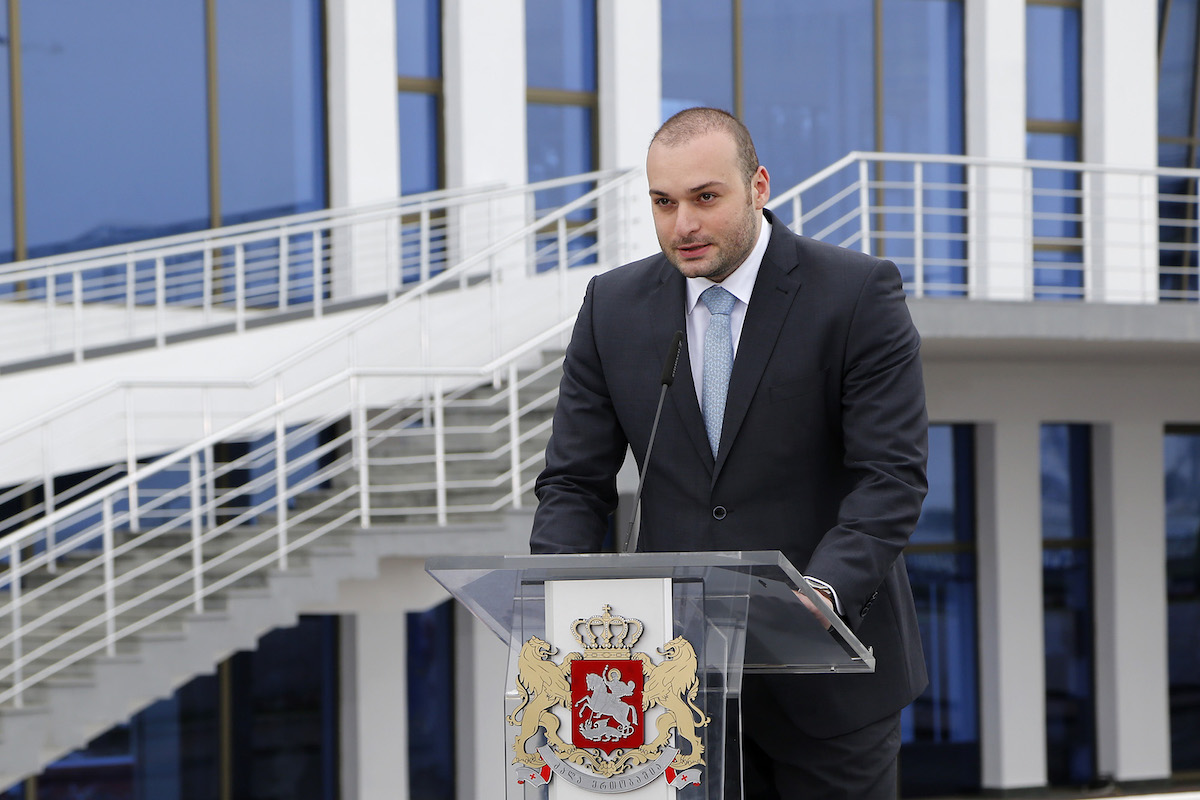 "I am involved in all aspects of the strategic projects, helping to resolve the key issues." Having clearly delineated responsibility across the project is essential, Mamuka explains. "I get reports on every issue of major importance. I get updated information from each of the project managers on a weekly basis. If they need me for any emergency reasons, they will directly contact me immediately. Being able to rely on my managers gives me more time to focus on planning and strategic development."
Mamuka sees his clarity of vision as his strength as a leader. "Having the right team by your side that you can consult anytime is very important," he adds. "I am always listening to my team's point of view on any topic. When there is an important issue, we do discuss it a lot and argue the pros and cons to find better ways."
With a workforce of almost 13,000 people, a railway network that includes more than 1,400 bridges, operational and maintenance projects can involve hundreds of kilometres of rail and may span multiple years. Mamuka says that keeping staff motivated across such long-term projects is vital. He adds that Georgian Railway's generous bonus scheme, with a predefined bonus pool linked to performance incentives, is an important motivational tool.
The company is also committed to investing in its human capital and broadening the knowledge base of its staff. It helps upskill its employees by sponsoring opportunities to study abroad. "We offer our staff various opportunities to develop," he explains. "There are a lot of reasons for them to stay in the company and continue doing their best for mutual benefit."
Overseeing the Baku–Tbilisi–Kars (BTK) Railway
Mamuka is overseeing the Baku–Tbilisi–Kars (BTK) Railway, which will play a major role in opening up freight business between the European and Asian continents, and is a key component of the modernisation project.
The project was first discussed in the 90s and its construction has taken several years. The variable terrain presented numerous construction and logistical challenges, while the international financing of the project was complicated by political considerations.
Yet there was a determination to complete the strategically important upgrade. "The BTK Railway is of paramount importance not only for the region but from a continental perspective as well," Mamuka says.
"The network will be able to carry one million passengers and more than six million tonnes of cargo per annum. It is expected the railway will have a major economic impact on the region, facilitating trade and investment between Kazakhstan, Azerbaijan and Georgia."
It has been a high-profile project that has attracted significant interest across Central and East Asia. "It will enable Turkey and Asia to transport cargo via railway in a much shorter time and with more reliability. As such, the project will add more viability to the Middle Corridor stretching from China to Europe," he says.
Georgian Railway modernises
According to Mamuka, there are a number of local infrastructure projects that are important to Georgian Railway, in terms of increasing operational efficiency. In particular, the modernisation project has an objective of mitigating bottleneck areas.
One area of particular concern is the line between Tbilisi, the Georgian capital and Mamuka's home city, and the Black Sea. Trains have been slowed significantly as they move through the gorge section in this area.
The modernisation project will include the construction of a two-part tunnel system, consisting of parallel tubes, which is expected to allow trains to consistently achieve speeds of 80km/hour through the gorge section and an average of 120km/hour on other parts of the line. The bypass is expected to be operational by late 2019 and will be the longest railway tunnel in the country.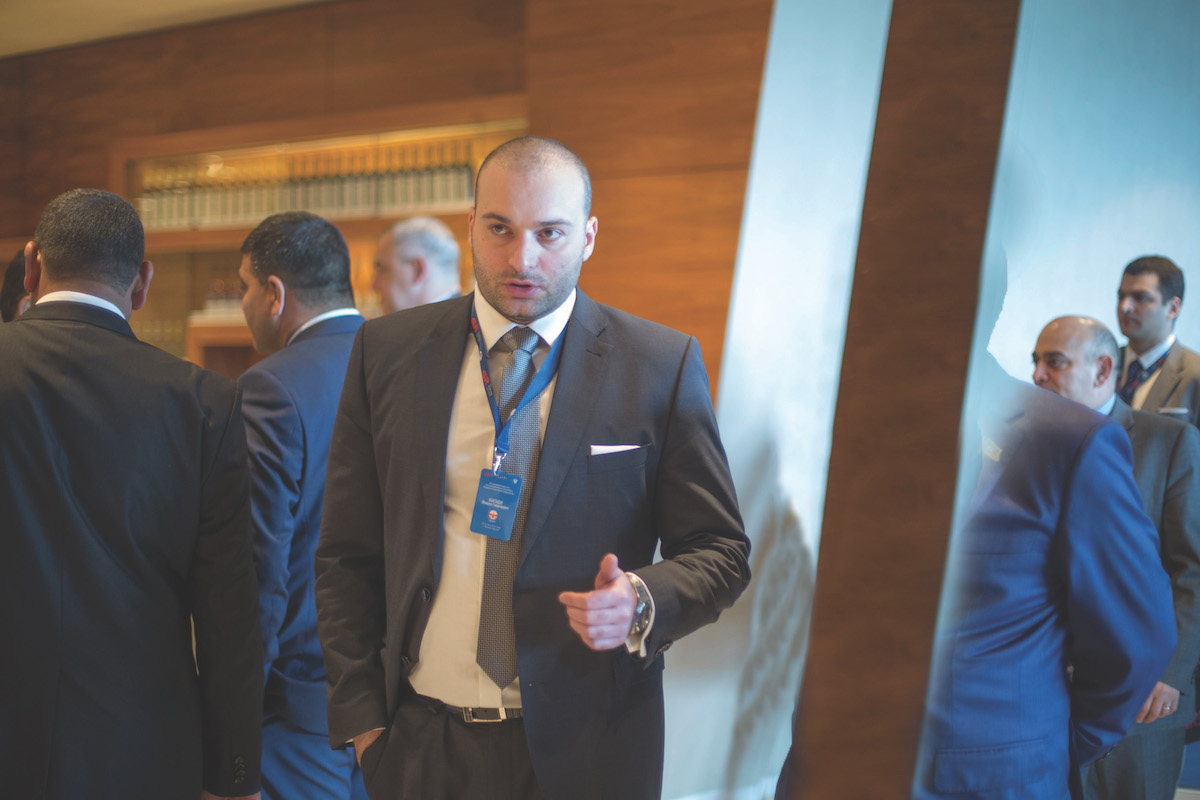 It will also free up some 100 hectares of land in the city centre, and alleviate the safety and environmental concerns currently caused by trains running through the gorges.
New trains & new technology
The railway has changed focus several times throughout its history, updating from a steam system to electric engines in the 60s and expanding to meet demand from growing industries like wine, tea and fruits, as well as the heightened popularity of ski tourism along the line. More recently, it has updated its passenger fleet, introducing four double-decker electric trains manufactured by Swiss company Stadler Bussnang AG.
Each of the new trains has a maximum speed of 160km/hour and seats a total of 530 passengers. The railway's main business, however, remains freight. It owns and operates a significant amount of rolling stock, with more than 7,300 working freight cars and 85 operational freight locomotives.
There have also been discussions around extending the railway network to China, India and Iran, opening up new routes and stimulating local economies. In the short term, Mamuka says the company will continue to evolve and introduce new technology. "It is essential to use automated business processes in the railway industry," he says. "We are modernising our processes, starting with financial management and ending with logistics.
"For the stable development of the company, it is crucial to implement modern systems such as SAP. After that system is fully implemented, we expect an increase in operational outcome, a decrease in material, technical and financial expenses, as well as a decrease in accounts receivables. These automated business processes will help us realise new strategies and will undoubtedly increase the company's effectiveness overall."
"It's easier when you enjoy your work on an everyday basis."
Georgian Railway is determined to invest heavily in its human capital and processes, and the transition to SAP will form a key component of this. The implementation of SAP will bring about significant efficiency gains, but requires significant buy-in from staff.
"I believe it is a crucial project and it requires a lot of IT staff to adjust, fit and integrate the current working system with SAP, as well as educating current employees on how to work in the new system," explains Mamuka. "Thankfully, my team fully supports the change and is doing its best to make the integration as flexible and smooth as possible."
Faced with the demands of implementing major organisational changes, Mamuka has been given reason to think about how to achieve work–life balance. "Being a CEO always takes a lot of time, especially in a huge organisation like Georgian Railway," he says. "My work involves a lot of travelling throughout Georgia, as well as abroad. But modern systems and the internet allow me to always be in touch with family and friends."
Above all, Mamuka welcomed the complexity and challenges of his role at Georgian Railway. "It's easier when you enjoy your work on an everyday basis."
The CEO Magazine spoke to Mamuka prior to his new role as the Georgian Government's Minister of Finance.