On 15 September 2014, Sydney Metro awarded a $3.7-billion Operations, Trains and Systems contract to Northwest Rapid Transit (NRT) – the biggest public–private partnership ever given in New South Wales. The project, called Sydney Metro Northwest, involves building eight new railway stations, 4,000 commuter car parking spaces, building and operating the Sydney Metro Trains Facility (including train stabling and maintenance), installing 23 kilometres of new track and rail systems, and converting the existing 13-kilometre railway between suburbs Epping and Chatswood.
Mark Elliot is enthusiastic about NRT's new project
Mark Elliott, CEO of NRT, explains that public transport in the city's North West region has been a major issue for several decades, and it's hard not to notice his enthusiasm when he talks about this new and exciting project. "Various governments have talked about delivering, and now it's being delivered," he states confidently.
Formerly known as the North West Rail Link, the infrastructure targets an area that has the highest car ownership levels per household in Australia, and it's projected that an extra 200,000 people will be moving into the vicinity by 2036. "This project is highly regarded in the North West both by private citizens and by businesses because they understand the significant benefits to the whole region," Mark continues.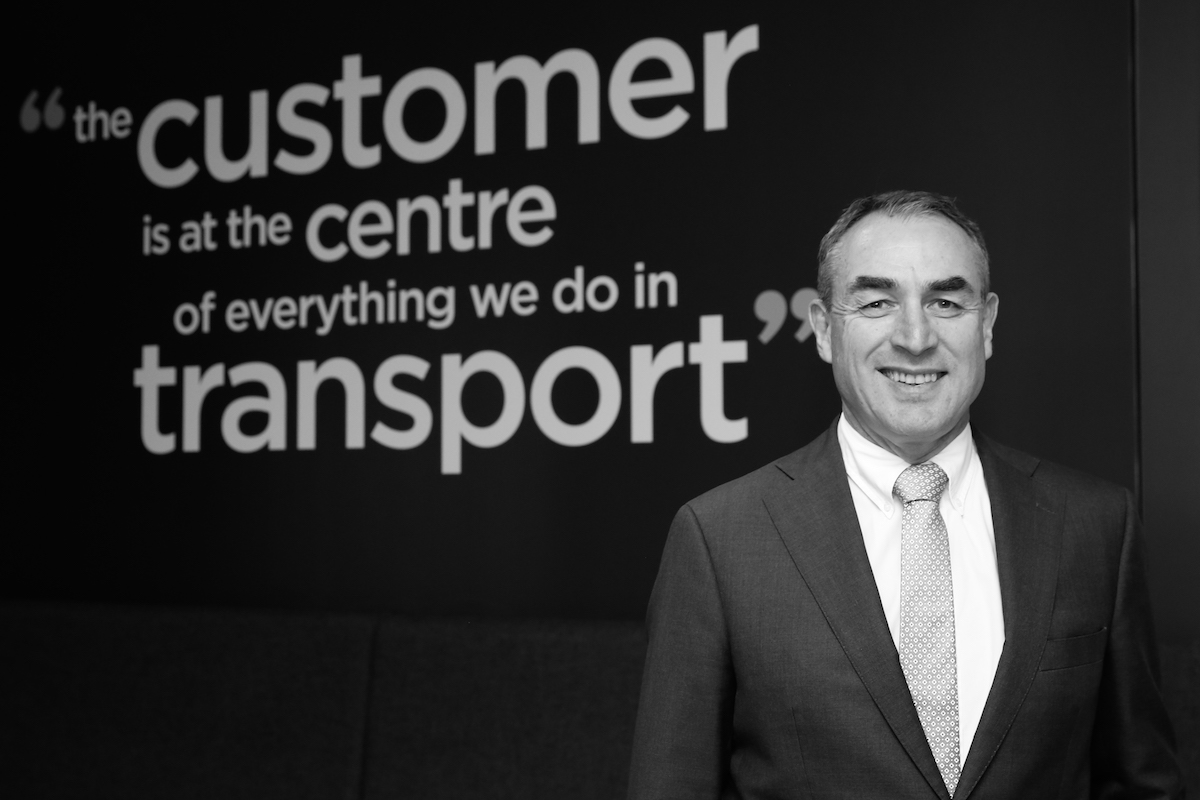 "It certainly will reduce the number of cars travelling through the area, and in due course it will also reduce the need for so much car ownership." Mark explains that the project is at the forefront of design and construction, with work currently underway at 16 sites. The metro system will be modernised through automation, even delivering Sydney its first driverless trains.
"We're bringing new products and innovations to Australia," Mark says. "They're not new on a worldwide scale, but platform screen doors, communication-based train control systems, and driverless trains are all twenty-first century technologies, whereas most of our current railways are running on mid-twentieth century technologies."
Sydney Metro Northwest is a multidisciplinary project
Similar to the Mass Transit Railway (MTR) – the successful public transport project completed in Hong Kong – Sydney Metro Northwest combines the experience of the world's number one commercial rapid transit operator, MTR Corporation, with some of Australia's most experienced railway contractors: John Holland, CPB Contractors, and UGL Rail.
"Railways are multidisciplinary. There's that extra layer you get because all of the systems have to talk to each other. It's not just a simple engineering job; you've got electrical, mechanical and system engineers." Mark describes his role as one that is not so much about the size or the numbers, but more about the complexities that come with such an assignment.
Attracting top engineers and the best industry talent hasn't been too difficult a task with such a high-profile and technically complex scheme, Mark adds. "And because we have this expertise on tap to guide us, it gives the best outcome."
We give a lot of attention to safety, and we're proud of the record we've been able to maintain.
Speaking with praise and esteem, Mark enthuses over the team working alongside him. Technical Director Malcolm Gibson came out of retirement – and had spent around 30 years in Hong Kong on development, planning, design and construction – to work on this project. "He's an expert in major urban rail projects, working on project and engineering delivery for MTR Corporation for many years."
Northwest Rapid Transit pays attention to safety
According to Mark, Sydney Metro Northwest will operate very differently to the older-style train systems. For inspiration, Mark spent time in Hong Kong with MTR Corporation to understand how it tested and commissioned its South Island line. That knowledge was then brought home to show to key transport people in Australia.
"They had one year of testing the trains – starting off slowly and then building them up, running them through the stations, stopping and starting – before they even put passengers on." With such a major infrastructure project, Mark says he's seen employment numbers reach around 7,000 people contributing to the project so far.
"It's a continuous construction site," he notes. "I really enjoy working with top-quality people, and value and trust in their skills and depth of experience." NRT's primary obligation is to ensure the safety of workers and the public, while reducing impact on the community and local environment during construction. Mark does regular formal safety walks on the sites. "We give a lot of attention to safety, and we're proud of the record we've been able to maintain," he says.
An excellent attitude to work
Working with three of Australia's major contractors, plus MTR Corporation, Mark proudly admits to monitoring a work attitude that is excellent.
"The contractors have done a first-class job. That's not to say that they haven't had some matters to deal with, but if you walk around the site – and I've done that with various people – you can see how clean, tidy and well organised it is, with considerable attention paid to detail and the safety of workers."
Mark is also working with international engineers, ensuring they have the support and direction that they need. "The more senior you become, the more you need people skills, and the less technical expertise matters, in that you've got subject-matter experts around you. You do need a background in engineering or infrastructure, but you're no longer the expert – you've gone beyond being the expert. You need to rely on others to do that."
Mark's managerial approach
With such an undertaking under his command, Mark strives to maintain a healthy work–life balance. How does he do it? Mark believes in empowering the people around him and giving them the tools required to succeed in their roles. He describes his managerial approach as something he gained from observing a previous CEO who inspired him.
"He walked around the office speaking to everybody. He would always ask them questions and have running conversations with people all day, every day. The amount of information he learned by asking questions and engaging with his staff was first class. He built a rapport with everybody." Consequently, Mark learned, "when you need assistance, you understand your people well enough to be able to know who can help you".
By integrating world-class design and operational knowledge with the Australian workforce, NRT is shunting Sydney into the future.