With more than 20 years of experience in the offshore industry, Bruno Chabas foresees a future full of changes in the energy market. As CEO of oil and gas contractor SBM Offshore, Bruno says that for companies in the industry to survive, they must rapidly adapt to the transformation taking place.
"We are talking about an industry where the main price of the commodity has gone from US$140 a barrel at one point to around US$50 a barrel, which was the average for most of last year. It's quite a change," Bruno tells The CEO Magazine.
"With new competitors like shale oil coming into the market, there is a huge amount of transformation happening."
SBM specialises in the design, supply, installation and operation of FPSO (floating production storage and offloading) vessels for the offshore energy sector. Reflecting on the industry changes so far, Bruno says the company itself has grown from an industry that did not exist 20 years ago.
Reflections on the company
"Back then, when developing an oil field, deepwater meant depths of around 100–200 metres. Today, when we speak about deepwater fields, we talk about the likes of the Stones field in the Gulf of Mexico, which has a water depth of almost 3,000 metres. So you can imagine the transformation that the industry has gone through during this period in terms of increase in complexity, innovative technologies and level of investment."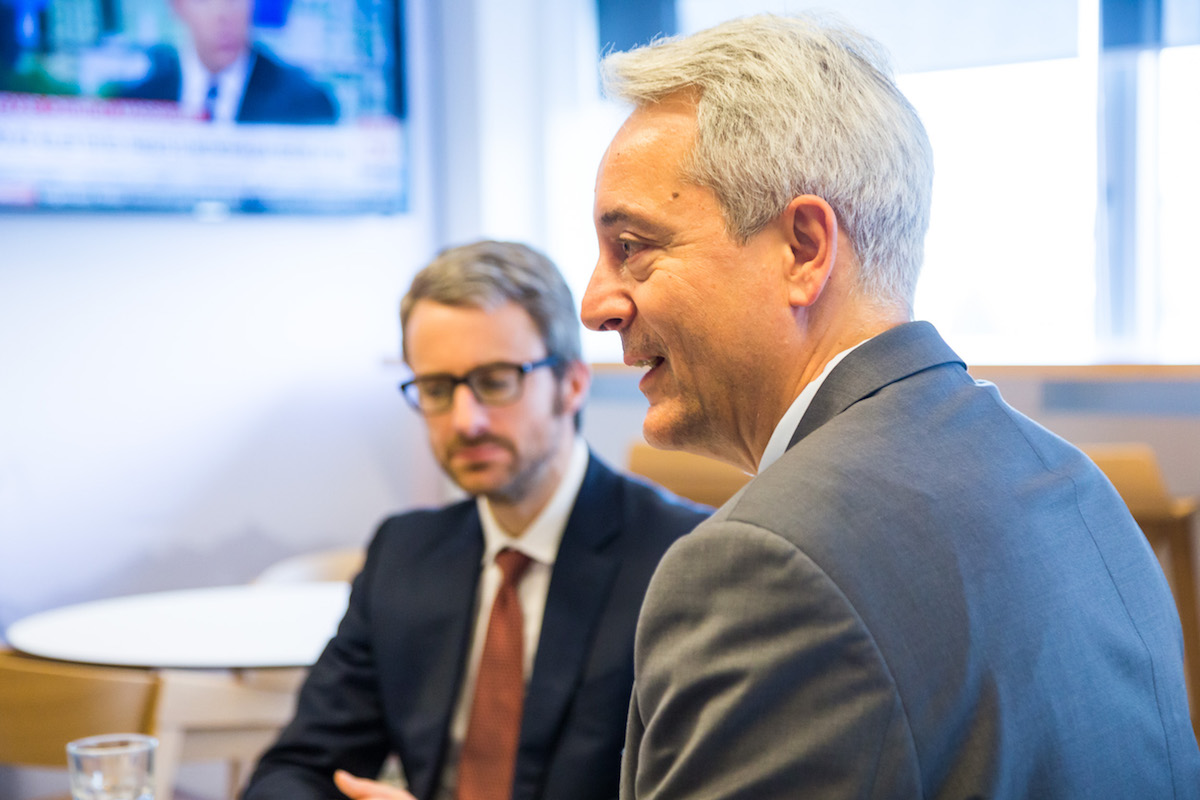 According to Bruno, the industry has shifted from being energy driven to being driven by economics and industrialisation. "This means the relationships between clients and suppliers, like major oil companies and ourselves, are going to be based on a different proposition: trust," he says. "We have to build on our experience and develop something in line with the constraints of the client."
Bruno Chabas reveals his tips for keeping motivated as a CEO:
Enjoy what you are doing.

"You need to enjoy this from a lot of different perspectives; including the relationships you can have with all your different stakeholders."

See it as an intellectual challenge.

"The luxury of being a CEO is that no one day is the same."

Keep your feet on the ground.

"Tell yourself, 'Yes this is a lot of hard work but you are lucky to be in this position'. Stay humble and question yourself all the time."
The current solution
One of SBM Offshore's latest solutions for the sector is the Fast4Ward™ program, which standardises the development of FPSOs, speeds up the construction to delivery phases, improves safety and increases productivity capacity. "Fast4Ward is leveraging our 300 cumulative years of operating experience and over 34 delivered FPSOs to provide a solution more aligned to the industry's needs today," Bruno says.
It also enables the use of a standard, multipurpose, new-build hull, which can accelerate the delivery of an FPSO by up to 12 months. "When you develop a field in deepwater, it usually takes three years before you get to first oil. The FPSO product that we provide is on the critical path of this first oil and if you have a one-month delay on this delivery, you are going to delay the cash flow to the client."
Bruno says that since 2009, the whole industry has delivered 50 FPSO vessels with, on average, an 11-month delay. "In other words, it means the industry has lost around US$30 billion as a result. So the business proposition we are bringing with Fast4Ward is that we are able to offer a solution that considerably speeds up the industry's average delivery schedule. In doing so, we hope we are going to make deepwater field development valuable again for the future of the oil industry."
The mix of energy we're using is going to change.
Bruno plans to continue expanding the business to generate more cash flow, and the key to this is innovation. "The global energy demand is increasing significantly. It will probably grow by more than 40%–50% by 2040," Bruno says. "The mix of energy we're using is going to change. The population is moving to cities and the cities are moving towards the coastline, leading to a lack of space. As the space is constrained, it means we need to find an energy solution offshore."
With this in mind, SBM has already begun working on innovations to solve future energy needs. "For us, that means looking at floating solutions, like floating 'windmill' farms that are going to be further away from the coastline so there is no visual impact. There is more wind offshore and you can produce more electricity," he says. "We also want to help develop gas in offshore fields since it has less impact on the environment than coal or oil. We will also be finding ways to store energy offshore. All of this is transforming the future of energy production, and is something we are very much looking forward to as a company."