One extra letter can make a world of difference. For example, Jackie Chan is the name of the world-famous actor from Hong Kong who beats the bad guys using his martial arts prowess. But add a 'g' to the end of this name and you have Jackie Chang, the President and General Manager of the Europe, Middle East and Africa (EMEA) operations of Delta Electronics.
Jackie (Chang, that is) is very much, as he puts it, "a Delta boy" – joining in 1992 as a sales representative before relocating to Delta's UK office as Regional Manager in 1995. He was promoted in 2004 to General Manager of EMEA, then appointed to his current role as EMEA President and General Manager in 2010.
Jackie Chang has a flair for diplomacy
However, Jackie doesn't solve his problems with a killer fly-kick. He would rather go down a more consultative route, giving his work colleagues support, treating them like they're family, sharing in their happiness and enjoying the company's success together.
"I'd rather give them support and coaching instead of just barking out instructions," Jackie says. "Quite often, they are taking their own initiative towards contributing to business development rather than me trying to push them and drive them."
Jackie has had plenty of practice at perfecting the art of negotiation. In a previous life, he was busy contributing towards improving Taiwan's diplomatic relations. From 2001 to 2002, he was the president of the Taiwanese Chamber of Commerce in Scotland, and from 2003 to 2005 he took part in the Overseas Compatriot Affairs Commission as the UK's overseas consultant.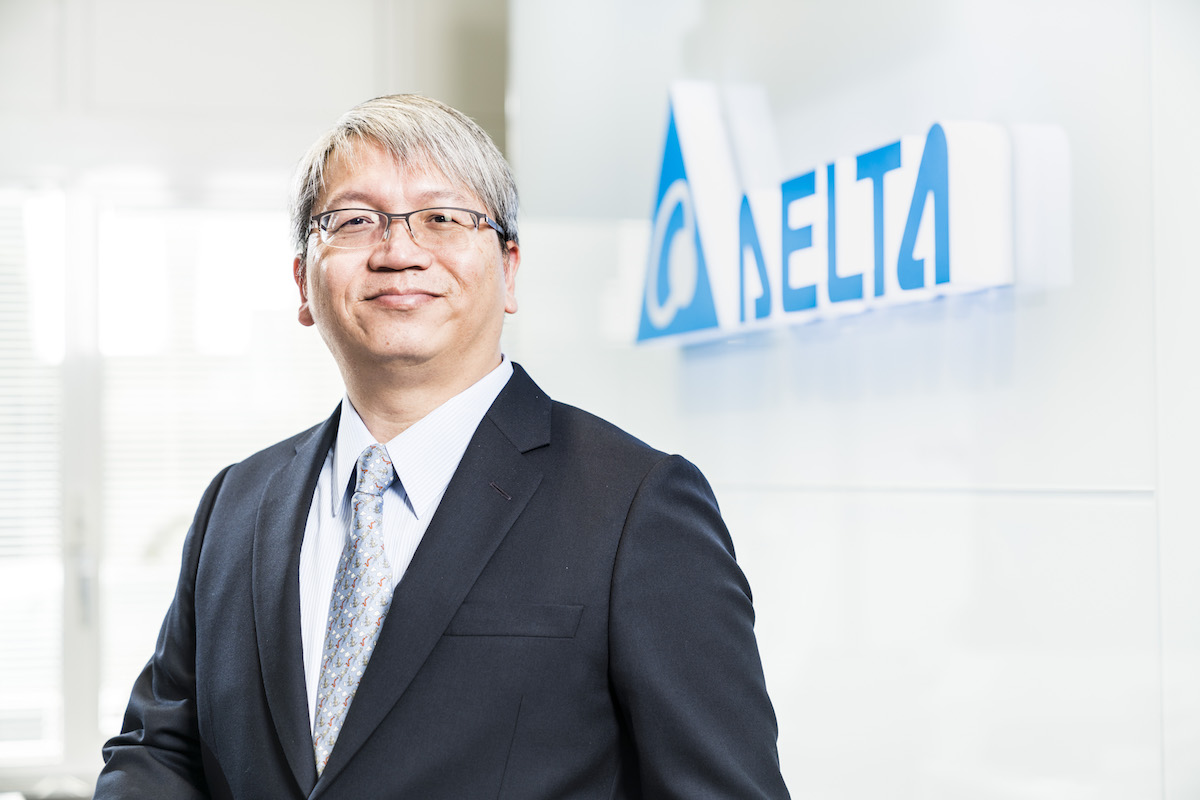 Jackie is based in a country where foreign diplomacy is ever-present. Delta's EMEA headquarters is in the Netherlands, also home to institutions like the United Nations International Criminal Court of Justice and the International Criminal Court.
Delta EMEA is an organisation with employees spanning three continents, so Jackie runs the operation like a mini-UN, working across a variety of cultures and, according to the Delta website, utilising more than 20 different languages in order to undertake his role.
"I'm not their manager. They are my managers."
It comes as no surprise that Jackie's managerial style has a diplomatic touch. Part of that means showing respect to the different cultures and religions of employees, Jackie says, adding that listening to different voices and perspectives also helps to keep him grounded and open to adopting new ideas.
"Quite often as managers, you're always thinking that you have more experience and knowledge and lack the attention or patience to listen to different voices. But I think it's very important to learn to be patient and listen to your customers and team members," he explains. However, he also knows that it is all meaningless unless followed by action. To him, showing active support will seal the deal in bridging any cultural gaps or barriers that may exist.
It's very important to learn to be patient and listen to your customers and team members.
"I always tell my team members when they are going about their work that I'm not their manager. They are my managers," Jackie explains. "They could tell me, 'Jackie, do this' or 'do that', and then I do it. They are all skilled professionals and I'm giving them my full support, making their lives as easy as possible to ensure they can perform at their best."
When it comes to diplomacy, both parties usually have to make concessions in order to arrive at a mutual agreement. However, one thing Delta will never compromise on is fulfilling the company's ultimate goal – to provide innovative, clean and efficient energy solutions for a better tomorrow.
Delta Electronics has sustainability in its DNA
Delta adopted this as its mission statement in 1971 when the company was founded. Even then, founder and honorary chairman Bruce Cheng could foresee the environmental problems the world would be faced with, such as climate change and energy security.
In 1987, Bruce took his message all the way to the other side of the world when Delta opened its first EMEA operation in Switzerland. Now in 2017, Delta's EMEA operations span more than 30 countries. Its mission statement remains unchanged and is arguably more relevant than it has ever been.
To continue meeting its objective, Delta maintains a core focus on sustainability. "Sustainability is in our DNA," Jackie says. "Whatever the product or the business that's being worked on, all activities have an energy-efficiency focus." If the Dow Jones Sustainability Index is anything to go by, Delta is most definitely succeeding, having been listed from 2011 to 2017. In addition, it has been selected for the CDP (formerly the Climate Disclosure Project) in 2014, 2015 and 2016.
Every building we own now and into the future has to adopt green building features. It doesn't matter whether we've purchased the building or if it has been built by us.
During the UN Climate Change Conference in 2015, where the landmark Paris Agreement was reached, Delta hosted an event on energy conservation, and led a global discussion around reminding the world of the importance of enhancing energy efficiency to control the carbon dioxide in the atmosphere.
And in a further display of thought leadership, Delta hosted its Green Building Exhibition, where scholars, government officials and industry leaders were led on a short tour of its 21 'green' buildings. Jackie indicates this figure is now 25 as of September this year. "Every building we own now and into the future has to be a green building. It doesn't matter whether we've purchased the building or if it has been built by us," says Jackie.
CSR is good for the bottom line
Adopting a corporate social responsibility initiative has not hurt Delta's bottom line either – in fact, quite the opposite. During 2016, Delta worldwide recorded revenue of US$7.8 billion with a compound annual growth rate (CAGR) of 31%, and is very close to reaching the US$8-billion mark. As for the EMEA operations, Jackie notes that, from 2007 to 2016, it grew its revenue by around three times.
Along the way, it has made three major acquisitions: Swiss-based Ascom Energy Systems in 2003, Eltek in 2015, and Austrian building automation manufacturer LOYTEC electronics in 2016. In addition, Delta EMEA has grown from two sales offices to 37, as well as owning three factories and 11 research and development (R&D) centres.
"We think this is very good and it gives us a strong point of differentiation compared with other Chinese or Asian companies. It also puts us into an extremely good position to provide better service to our customers," explains Jackie.
At the forefront of innovation
This keeps Delta ahead on the innovation front, partly through its continuing major investment into the R&D function of the business. As well as its 11 R&D centres across the EMEA region, Delta has an additional 53 located elsewhere. Jackie fully understands the need to remain innovative and make sure it is meeting changing customer needs and expectations.
"The key to innovation is solving customers' pain points and not about whether it will drive further profit and cashflow," he says. "We've set up some new business development teams where they can experiment in different areas to make sure we can really fulfil customers' needs."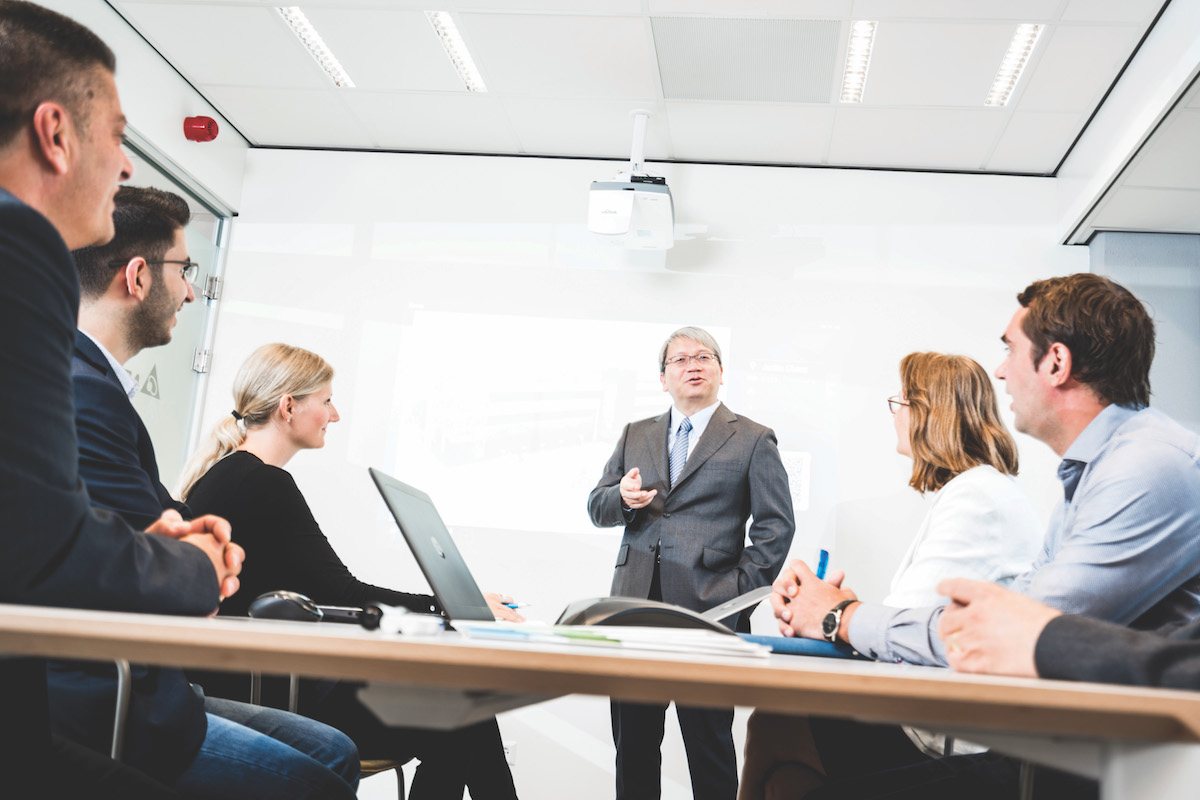 The key to innovation is solving customers' pain points, and not about whether it will drive further profit.
In addition, Delta runs an internal innovation award as a way of encouraging employees to act with an entrepreneurial mindset and to further develop the business. The company also consults and collaborates with a range of universities and institutions. Jackie makes a point that it ensures these relationships are all well-established to remain up to date on the most advanced technologies in the market.
Attracting the right talent
From the outset, Delta has focused on the future and never rested on its laurels. The company's strong R&D function is testament to its forward-looking philosophy. It understands that to remain innovative is to be aware that the competition never sleeps.
And that it requires recruiting and retaining the most talented and knowledgeable minds from all over the world. For Jackie, this remains Delta's biggest hurdle.
"We are constantly in a battle to attract the most talented people. It is an area where we still believe we are not sufficient," he says. "As Delta continues to expand, we need to recruit people from various fields, but we've got to make sure they are the right fit within the organisation and are within an area where they are not only performing but also developing. It can be quite a challenge; that's for sure."
Jackie Chang makes things happen
Reflecting on his 25-plus years in the electronics industry, spent entirely at Delta, Jackie thinks he made the right move in choosing to be with the company, citing its vision and mindset. What he enjoys the most about his role is the freedom he has to run his areas of responsibility and not be weighed down by rules. He feels that, as a result, he can really make things happen.
"I always give 120% to my daily activities to make sure I establish a good platform that ensures the team is enjoying the work they're doing. I think I've done a pretty good job at that, and it makes me quite happy and proud."
One thing is for sure. Jackie has never taken 'no' for an answer. As someone who continues to make his mark on addressing some of the biggest environmental and energy challenges the world has ever witnessed, it is to Delta's benefit that it has someone of Jackie's calibre leading its EMEA division.
As someone who is always looking ahead and thinking, 'Yes, change can be achieved,' perhaps Jackie is the environmental hero the world needs.