When Jaime Azurin became President of Global Business Power Corporation (GBP) in 2017, it marked the first time the utilities company had appointed homegrown talent to the role. It also represented the peak of Jaime's achievements at the company, which he has been with since it started in 2003. Yet, his earliest career ambitions lay in the world of finance rather than power.
"Way back when I would have been about 10 years old, I joined a math contest," he recalls. "Fortunately, I emerged as the champion, beating all of my batchmates. So I guess I was mathematically inclined from a young age, and I decided to go into finance during my university years.
"I thought I was going to live out my entire career in finance but, by providence, First Metro – the investment banking arm of the company where I worked – decided to invest in power. I always joke that my former boss kicked me out of investment banking. They asked me to help rehabilitate and eventually expand the company."
Jaime Azurin drives ambitious growth at GBP
Jaime has already announced plans for aggressive growth at GBP, including the objective of more than doubling its current capacity to more than 2,000 megawatts. A key component of this expansion will be including renewables as part of its energy portfolio, and GBP is currently exploring biomass, hydro and solar energy options.
Jaime seems well placed to drive such ambitious growth plans. As GBP's head of business development and commercial operations, he oversaw business strategies that significantly expanded the company's operations. He also served as CFO in a period of rapid growth.
In this role, he closed key power supply deals and was one of the drivers of the strategic partnership GBP formed with MGEN and Orix in 2013. The latter is a publicly listed investment company from Japan with a focus on renewable energy investments.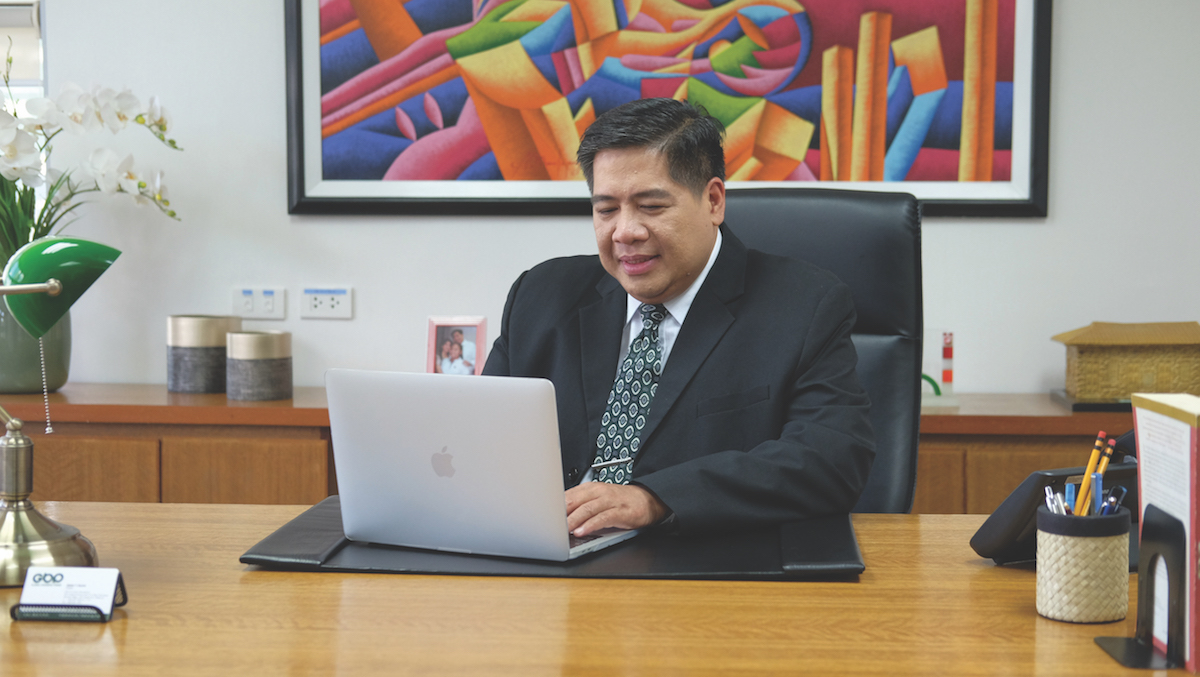 Before working in investment banking, Jaime had a role with a mining company and says he still draws on learnings from this time. "Looking back, my experience in the mining industry taught me a lot about the technical aspects of our projects. I spent a lot of my year, maybe 40% of my time, on-site. We were asked to learn the technical aspects of a mine, bolts and screws, and the like. That still helps me; it makes it much easier to understand the operations of the power plant." Jaime says having a broad knowledge base and the curiosity to develop a deep understanding, rather than take information on face value, has proven hugely beneficial across different industries.
"When I was an investment banker, colleagues used to ask me, 'Why should I try to understand a technical report from an engineering consultant?'" he relates. "I told them it's far better that you understand a project you are financing rather than just looking at the financial statements and projections without having any understanding of how it actually operates. I believe if you are responsible for approving a project's budget, you should be able to understand its operations."
Global Business Power Corporation powers ahead
This approach proved helpful when he came into the unfamiliar power industry. At the time, GBP was struggling with limited capacity and had only diesel-fired power plants. It has since expanded significantly, with a number of coal-fired plants. "When we inherited the company, we inherited a lot of difficulties; financial, technical and even the operations support programs were almost non-existent.
"You cannot imagine how much of our operations were done manually. Even accounting was manual. I found that challenging. After the first few years, we had rehabilitated the company, paid all our loans, and expanded capacity. We have grown our capacity from 185 megawatts to where we are right now, 854 megawatts, in just 14 years."
We have grown our capacity from 185MW to where we are right now, 854MW, in just 14 years.
Increasing the capacity required a major injection of capital, and Jaime drew on his project finance experience and his contacts from his investment banking days to get this done. There was some scepticism around taking out such a huge loan. The prevailing trend was to finance construction projects through US dollar loans, but Jaime was confident he knew the market well and targeted some 30 billion pesos in a series of loans.
"I was an investment banker. I knew what was happening in the Philippines," he explains. The strategy paid off and GBP raised the funds it needed to increase capacity. "It was the first ever peso-denominated, long-term, 12-year fixed rate loan that was approved by 10 or 11 financial institutions in the country, and they loaned us about 30 billion pesos," Jaime says.
"There is a thrust in the Philippines to 'build, build, build', and that is coming direct from the present administration," Jaime says, referring to President Rodrigo Duterte's promised US$180 billion of spending on infrastructure over the next six years. "GBP has its own version of 'build, build, build' and that is to build partnerships. All of our power plants have partners, and we see this as key to moving our business forward."
GBP has its own version of 'build, build, build' and that is to build partnerships.
It is not just the investors that Jaime sees as partners to GBP, however. "Suppliers who power the utility companies we serve and the end consumers are also partners. The employees of suppliers, our shareholders, the local community, and the entire country are all partners. We try to develop the broader economy."
A 'One Global' mindset
Jaime says the project of reinvigorating GBP is far from complete. "The next major phase of capacity building is entering into renewable technologies," he says. "One of the main commitments we hold is to the climate. Our goal is to produce the most efficient and reliable power; that is the end goal for our consumers. These are the values that GBP stands for. Our tagline is, 'Enlighten lives and empower progress'. If we successfully implement the strategies that we are trying to put in place at the moment, hopefully that will bring us to where we want to be.
"On the renewables side, we are going to begin a major hydro-power project and several other projects," Jaime says. "We believe in the renewable technologies. Some of them are still very expensive, however, and the Philippines is one of the very few countries that taxes electricity. We don't want to pass this burden on to the consumers."
As they move forward with an increased focus on renewable energy, Jaime says there will be challenges for GBP in terms of ensuring the product remains competitively priced. Its record of growth, however, gives Jaime confidence it can meet these challenges.
"We have a 'One Global' mindset that drives us forward," Jaime says. "This is a company that was reactivated and expanded from a few people to almost a thousand."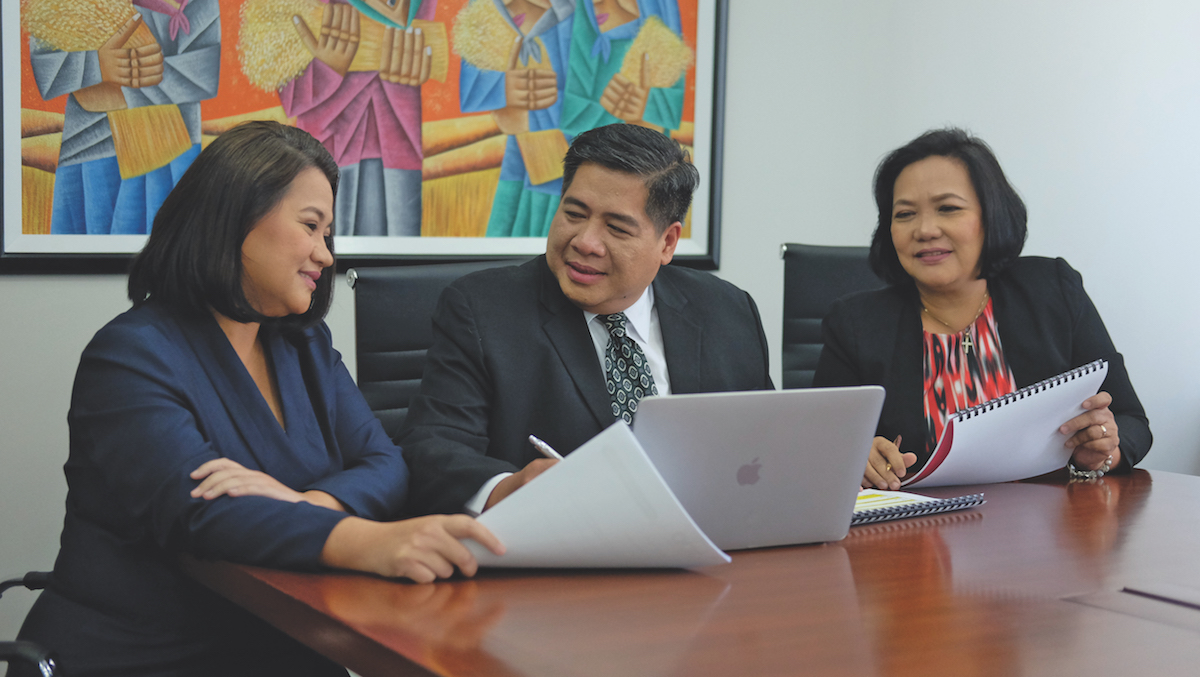 Market uncertainty is an obstacle to ongoing growth. "The Philippines' power industry is still at a young stage," Jaime says. "It keeps changing. Regulations are evolving; the market is getting more competitive.
We need to be able to keep up with that." An example of recent change is an increase in retail competition, with power providers now able to bypass the utility companies and go directly to the end users.
The best means of addressing these external changes, Jaime says, is simply to ensure a product that is consistent and sustainable. "You must have a good fuel mix and use different technologies to address the varying power requirements of the market. There are still significant problems as far as transmission, congestion and the like. What we are doing to address these problems is to strive to deliver our service in a way that is more reliable and cost-efficient."
Expanding across the Philippines
GBP is currently one of the market leaders in the Visayas region, but legislation prohibits a single power generator producing more than 30% of the installed power in any of the three major grids, namely, Luzon, Mindanao or Visayas. GBP is approaching this limit in Visayas.
"We're one of the largest providers in one of the three regions of the Philippines. What we're trying to do now is to reach out and enter into the two other regions." GBP has recently acquired a stake in Alsons Thermal Energy Corporation. Significantly, this will give them a major foothold in Mindanao, where Alcantara has built up a series of coal-fired power plants.
Another phase of this expansion involves a move into Luzon, the largest and most populous of the thousands of islands that make up the Philippines. Jaime says this move is strategically sound, but comes with its own challenges. "Expanding is made very tough in a market that packs a lot of major players. If we continue to do what we are doing, we are confident that our key suppliers and the local communities will see how we do things and how we do business. From there, we will be able to establish a strong base in new areas."
As Jaime looks to drive this next phase of growth, he says he will be guided by another lesson from his investment banking days – the importance of transparency. "As an investment banker, they always say you're only as good as your last deal. Looking back on the most worthwhile deals I did, the ones that continue, they were projects that were based on trust and confidence.
"Transparency is very, very important, whether you are raising capital or working with your key suppliers. We have been sure to advise our partners of any risks, as well as show them what we are trying to do to mitigate those risks. We have found that our partners really appreciate the efforts management have put into explaining the risks and ensuring that
there are no surprises."
A commitment to corporate social resonsibility
Jaime says that GBP is committed to taking care of the environment and developing its local community. "We hope that wherever we are, we always serve the community around us as well as helping the economy of any city we are in. This is part of our broader commitment to corporate social responsibility.
"Our approach is based on doing what we think would be best not only for the surrounding community but for the local cities and the environment as a whole. I changed the whole CSR program about three or four years ago. In most companies in the Philippines, the standard CSR program may be one medical program once a year. At GBP, we have already adopted 29 health centres."
GBP has also taken on environmental projects such as helming the development of a bird sanctuary and wetlands in Iloilo City. Covering 35 hectares of mangrove adjacent to the company's power-generation facilities, this is a major project that is expected to take five years.
Other restoration and development projects include 100 hectares of forest in the Malubog Watershed Area in Cebu. Still other programs have worked with local authorities and businesses to provide educational opportunities to economically disadvantaged communities. Jaime says these large-scale CSR initiatives are central to GBP's approach.
"It speaks of our pride and further commitment to helping the people around us. Ultimately, we are trying to leave a legacy that hopefully all our employees take pride in and benefit our communities.
"We're not just any power company," Jaime adds. "We may be small compared to our competitors, but we take pride in what we do and we will hopefully be one of the best in the near future."